We're delighted to announce that long-time contributor James Tressler has recently released the third volume to his Letters from Istanbul series, available for purchase via Lulu. For those wanting a taste of what to expect, please feel free to indulge in some past works.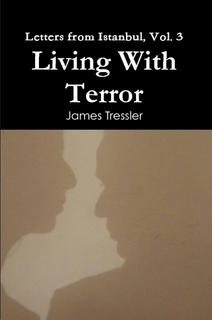 "In this new collection, 'Letters from Istanbul, Vol. 3: Living With Terror,' James Tressler continues to explore his complex, evolving relationship with the city by the Bosphorus. The stories examine love, marriage, commitment and the search for happiness amidst the backdrop of turbulent, present-day Turkey — a country rocked by terrorism, civil war south of the border in Syria, and the constant influx of refugees." – Lulu
For more, you can also keep up with Tressler's work on Lost Coast Outpost or via his official Facebook page.