It hit me a few weeks after moving to Istanbul two years ago. I was stressed and confused by so many things like accommodation and paperwork, but what struck me the most was the realization that I did not have any friends. Of course I kept in touch with old friends and family back home, but they could not fully understand what I was going through at the moment nor how overwhelmed I was; they couldn't help me in any concrete way.
Making friends as an adult can be a challenging task itself. Researchers found that the older you get, the fewer friends you have. According to a 2013 study, "while social circles increase through early adulthood, friendship networks peak and start to decrease as you move through your twenties."
When you move to a new country, especially not knowing the local language, the adaptation process may be exacerbated by feelings of loneliness. Now, two years and many friends later, I keep reading posts on expat forums from people complaining about feeling isolated. For many it seems like starting their life from scratch at an older age and building a social circle from zero. Well, it is.
Making friends will take time, effort and patience, but provided that you stay open-minded it may lead you to make some fascinating connections. I believe that as foreigners in Istanbul we have the unique opportunity to meet people from literally all around the globe.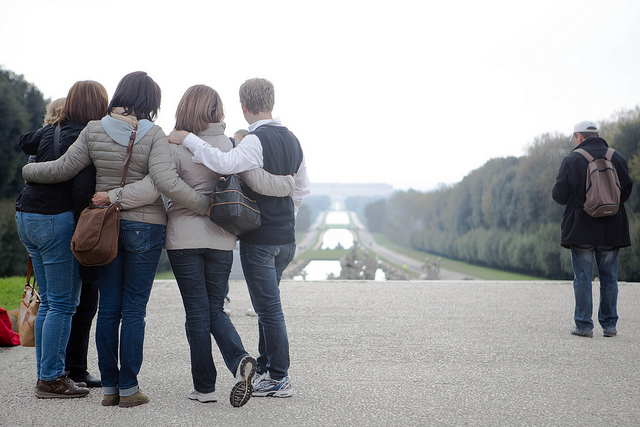 Where to start?
Istanbul is a huge metropolis, and unlike smaller cities there are no particular "expat places" where all the foreigners usually hang out. That's why it's easier to start your search for friends online. Here are some of the main socializing websites where you can meet both expats and locals.
Meetup is a network of local self-organized groups based on shared interests ranging from yoga to photography. It is free for members and costs around $25 for a six-month membership for organizers. Internations is the largest social network for expats. It has a free basic membership, but in long-term it makes more sense to invest €21 in a three-month membership so that you can attend regular events and get access to interest-based groups. A Small World is an exclusive, closed network which you can join only after receiving an invitation from a current member; the fee for an annual membership is $110.
Facebook has a multitude of groups to join, like Foreign Women of Istanbul, Workshops & Trainings in Istanbul or Istanbul Expat Runners. Communities like Catwalk Istanbul and We Love Istanbul used to organize free walking tours and trips to different parts of the city and hopefully will resume soon.
There are a few English-language publications that can be a great source of advice and useful information for expats in particular, like the one you are currently reading – Yabangee. I also highly recommend subscribing to newsletters like Canım Istanbul and Istanbul Daily Secret  both of which deliver daily tips on things to do and places to go. You can find information on ongoing and upcoming events at Yabangee, Time Out and The Guide Istanbul, as well as on the ticket-selling websites Eventbrite, Biletix, and Biletino. Since many newcomers often do not know where and what to eat, Culinary Backstreets, which specializes in dining reviews, may also be helpful.
Apps like Tinder, OkCupid, and Happn are very popular in Istanbul. Many people I know use them not only for dating purposes, but also to meet people in their area.
You might also want to check you country's embassy or consulate for social and cultural events.
Now the hard part: finding people
So you've perused all these websites and learned more about life in Istanbul, but how do you actually meet people? The easiest way to begin talking to someone is by having shared interests. This commonality provides a ready-made topic of conversation and allows things to develop more organically. Meetup, Internations and Facebook all have groups based on various interests and hobbies such as playing volleyball, dancing salsa, practicing Spanish or just drinking beer on Friday nights. It's just a matter of finding your niche.
Another good way to meet people is to participate in seminars and workshops, or to sign up for Turkish language courses. Think of it as an opportunity to finally take up something you've been wanting to try for a very long time, like making sushi or coding. If you work from home, you might consider renting a desk in a coworking space. There are three well known spaces: Yazane, Kolektif House and Urban Station.
Not only will you meet other foreigners who have already gone or are currently going through the adaptation process, you will meet English-speaking locals. This is especially important because in the beginning when you're trying to get yourself settled, it can feel like no one speaks English in Istanbul. As a bonus, you will keep busy either doing something you like or acquiring a new skill.
Take it a step further
Let's say you have colleagues at work and people from your Turkish class. The next step is to develop those friendships and build personal connections outside the workplace or classroom (adding them as friends on Facebook does not count).
One of the benefits of living in Istanbul is that there are innumerable events to attend and venues to explore. From time to time invite your colleagues and classmates for drinks or dinner to "this new place you've just read about."
My communications professor in university used to say that every person's favorite topic of conversation is themselves. Neuroscientists from Harvard University found that self-disclosure stimulates areas of the human brain that have been linked to the pleasurable feelings and motivational states associated with sex, cocaine and good food. This means that when you hang out with your new companions try not to speak about work or school, but rather ask them about their home country and life in Istanbul, what they do in their free time, etc. In fact, this is a great way to expand your knowledge about different cultures.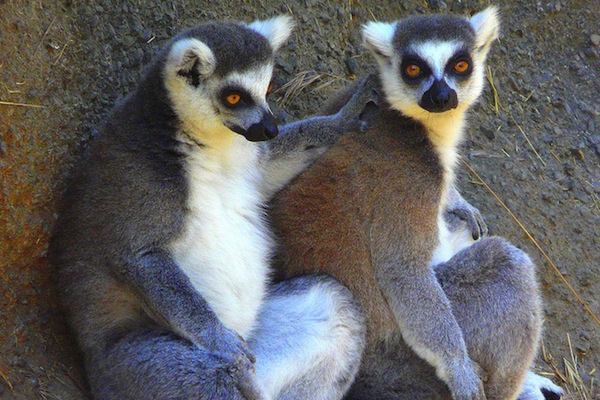 Show more enthusiasm
When we grow up we can become sort of "too cool for school". Moreover, the size of Istanbul and the distances you sometimes have to travel can make you even less willing to go out. I myself had times when I was too lazy to commute across the Bosphorus and preferred to stay home until I realized that being antisocial was not bringing me more friends. So whenever you are invited to a party instead of giving a non-committal "I might join", respond with "Yes, I will come" and you will begin to see a shift not just in your own mindset, but also in the attitude of the host.
Be an initiator
Many people complain that nothing is going on or they're never invited anywhere. Well, with social media it is incredibly easy to organize get-togethers yourself. You can set up a new online group or simply gather friends and friends of friends for a Saturday bowling game (or karaoke, bike ride, movie, etc). One benefit to this approach is that you will always do what you like because as the organizer you get to choose the activity. People will also start to see you as someone who is social and loves having fun, and you will start getting more invitations from others. Finally, this will grow your social circle and allow you to meet others.
You might be wondering, how can you be sure that this will work? Well, I did all of these things myself during my first six months in Istanbul. Shortly after moving I started taking Turkish language classes. Since I used to run a coworking space in my hometown, I contacted Kerim, the founder of Yazane, and offered to help them with events. I organized weekend runs in my neighborhood through Meetup where I met a few of my very good friends. We love to joke that it all started with running even though we now spend more time chilling at picnics and having drinks.
I love to write, so I started writing for Yabangee. What I found was a community of expats who astonished me with their knowledge and creativity. I guess you could say that I benefited from Yabangee even more than I contributed to it. Lastly, when I met an interesting person who I wanted to connect with I would invite them for a coffee, lunch or any other activity we were both interested in. I still do it, and I've found that rather than be awkward, most people are delighted to have the chance to get to know someone new.
As an extrovert, I found not having friends in the beginning to be incredibly hard, and I usually say that the most important lesson I learned while living abroad is how to enjoy my own company. But even if you are an introvert or are only staying in Istanbul temporarily, and as a consequence think that you don't need to make new friends, I wholeheartedly believe that the best experiences are those that shared. Backing me up is a study published in Psychological Science, which found that "sharing experiences – even with a complete stranger – makes people rate those experiences as more intense than people who underwent them alone."
All of this leads me to my last point…
Show Vulnerability
I would say nothing makes you more vulnerable and invincible at the same time as moving to a new country and leaving a familiar lifestyle behind. As adults we tend to be afraid to show our weaknesses or lack of knowledge; we tend to silence the hardships we face. When meeting new people, we try to impress them with our significance or life experience, and as a result what could become a real connection turns into a competition of sorts.
In her TED speech entitled "The Power of Vulnerability", American writer Brené Brown spoke about the courage to be imperfect and how its essential to make a connection with others.
They [people who have a real sense of worthiness] fully embraced vulnerability. They believed that what made them vulnerable made them beautiful. They didn't talk about vulnerability being comfortable, nor did they really talk about it being excruciating. They just talked about it being necessary. They talked about the willingness to say 'I love you' first, the willingness to do something where there are no guarantees, the willingness to breathe through waiting for the doctor to call after your mammogram. They're willing to invest in a relationship that may or may not work out. They thought this was fundamental.
There are two ways in which this idea is applicable to our topic of making friends. First, don't be afraid to share your experiences – negative or positive – with others. Ask for advice and also help others. Vent sometimes. Express gratitude. You will be surprised by how many people are ready and willing to relate to and support you. Second, be ready to invest in friendships knowing that one day your life paths are likely to separate. This is the saddest part of developing friendships abroad, although it doesn't mean that the connections you make here do not have potential to grow into lifelong bonds. So go out there, live in the moment and enjoy this beautiful, crazy city together with your new friends.
Do you have any advice for making friends as an adult in Istanbul? Share in the comments section!
Bermet Mambetshaeva is a contributor to Yabangee.