Yabangee is a volunteer-driven project that depends on our incredible team of contributors. Take a bit of time to get to know us…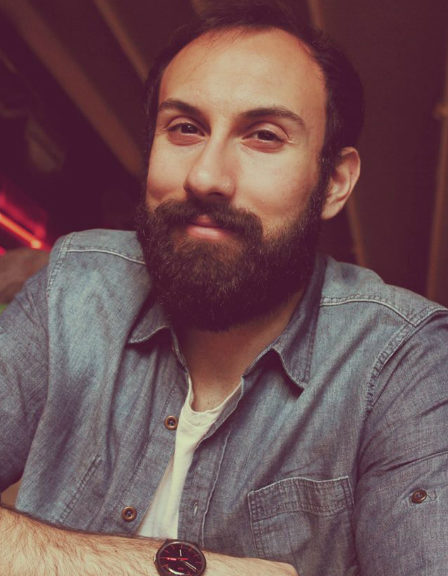 Talha Ayar
Talha describes himself as a self motivated amateur photographer. He is also an engineer, technology enthusiast, art and music lover. Born and raised in Istanbul, he follows his creativity and inspiration on the streets of the city. You can check out his Instagram and flickr.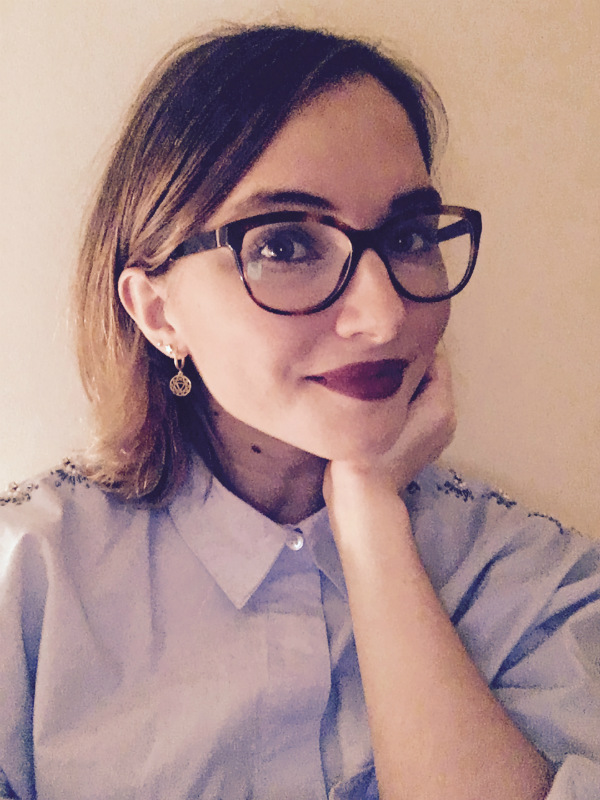 Talya Baker
Originally from London, bad weather plus a desire to reconnect with her Anatolian roots pushed Talya into relocating to Istanbul in November 2016. Since then she's been trying (and failing) to burn the added pounds from her new found poğaça obsession.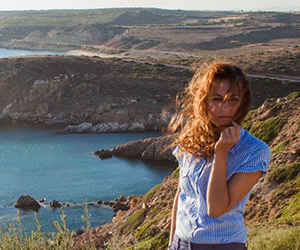 Melek Barngrover
Melek Barngrover is a Turkish lawyer and travel enthusiast. A former chemist, she lives with her American husband and two cats in Istanbul.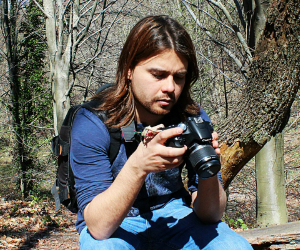 Michael Barngrover
Michael Barngrover is an American resident of Istanbul. He lives with his Turkish wife and cats, is finishing up a masters thesis at Boğaziçi University, and usually looking at new opportunities to investigate. After 7 years living as an expat, including a year in a refugee camp and 5 years in Istanbul, Michael finds the more mundane aspects of big city life fascinating. One day he will write his novel and start his gaming company, hopefully while still living in Istanbul.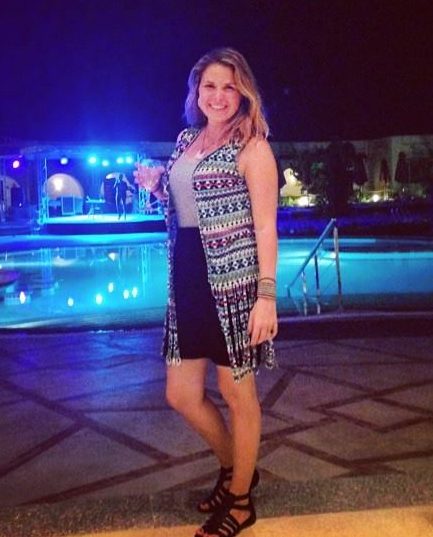 Drew Bassett
Drew is an American who ended up in Istanbul by a cross combination of wanting some adventure and fate. She has been here for nearly half a decade. Some of her favorite things include pickles, travel and meeting new people. Due to her self-proclaimed obsession with hot sauce, she considers herself a spice and hot sauce connoisseur. She loves foreign languages and is currently working on mastering Turkish! Usually, you can find her exploring, hanging in her neighborhood of Kadıköy chatting up strangers or seeking out local live music shows around the city.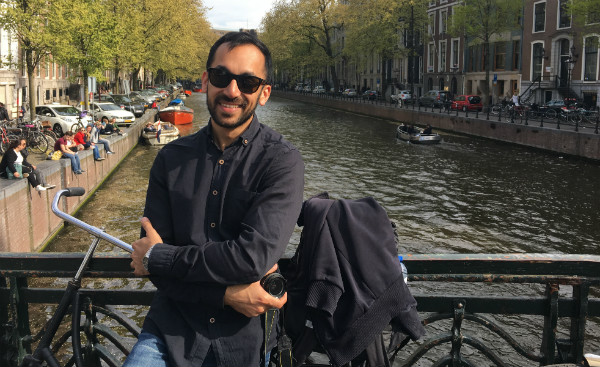 Devanshu Bawa
For me, photography is a wonderful time filled with creativity and discovery. I am an amateur photographer trying to improve my creativity in street photography. Born and raised in Chandigarh, India. I am also a computer engineer, technology enthusiast, love music…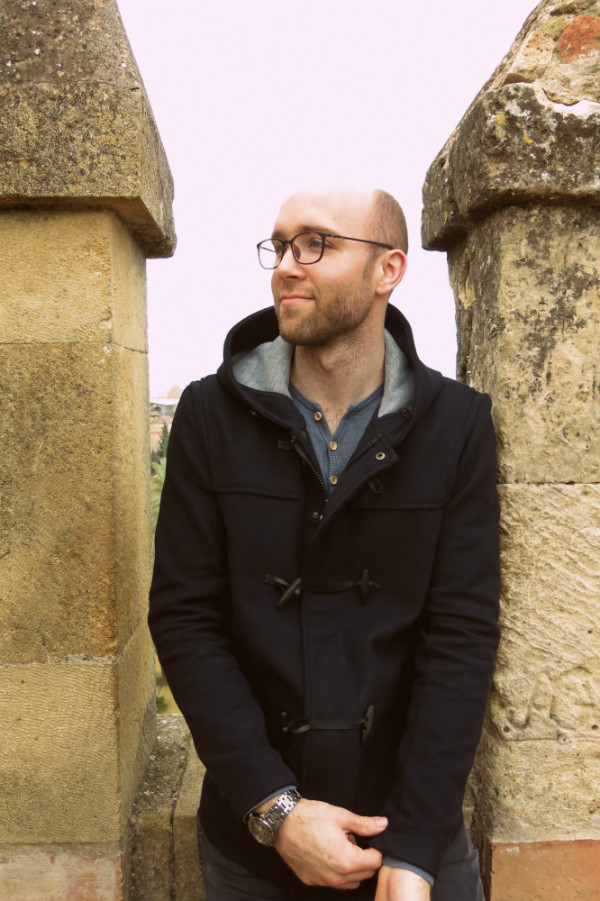 Eric Beyer
Eric James Beyer is an Istanbul-based writer who was born and raised in the American Midwest, graduating from the University of Wisconsin-Madison in 2010. He moved to Turkey later that same year. He has worked as an editor and a freelance contributor for The Guide Istanbul magazine, and most recently developed and co-curated the publication's "The Word Istanbul" spread, which showcased the city's local and upcoming literary talent. His work has also been featured on sites such as Bianet.org and the London-based podcast Lunar Poetry. You can see more of his work on his website, twostoriestall.com.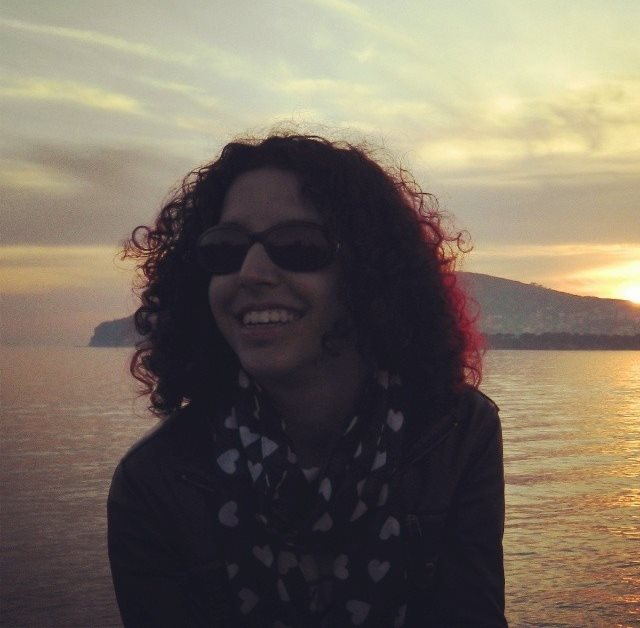 Nilce Bıçakcıoğlu
Nilce has been living in Istanbul for 7 years, experiencing different neighbourhoods and enjoying getting to know unique sides of each and every one of them. Besides working on articles and a thesis on media & communications as a graduate student, Nilce is a radio enthusiast who took part in different radio stations and running her own radio show/podcast series called Globetrotter (and Mixcloud). Nilce is constantly dreaming of traveling the world, while at the same time discovering new reasons to embrace the city and diverse culture of Istanbul.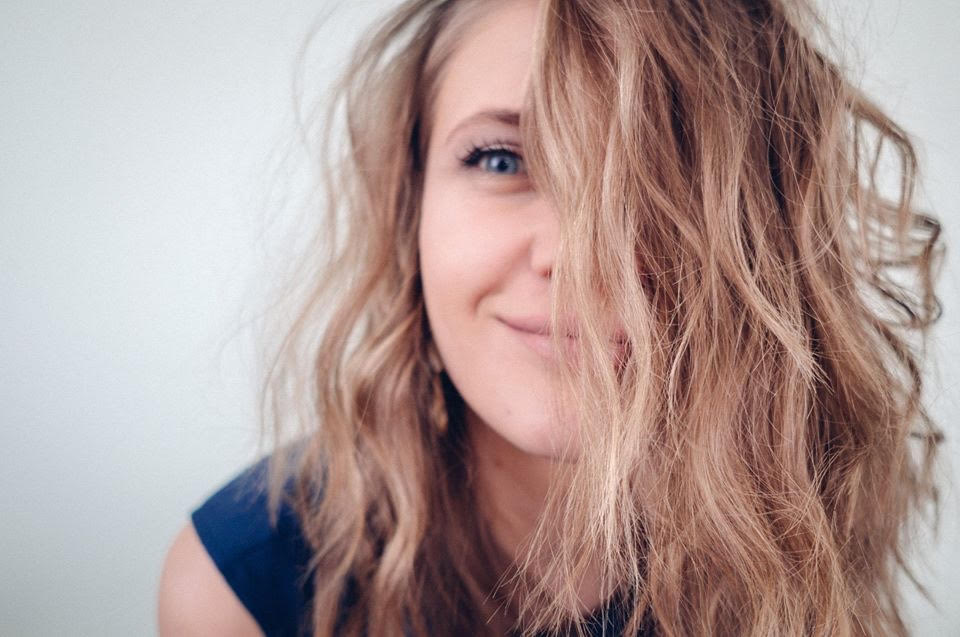 Olga Bondaruk
Olga is an Istanbul-based Ukrainian filmmaker, journalist and visual storyteller who sees the world in movie scenes. One of her fondest childhood memories is the miracle of a picture appearing on paper during the process of printing a photo in an improvised darkroom filled with red light where she was helping her photography-enthusiast father. She still remembers the smell of the chemicals used.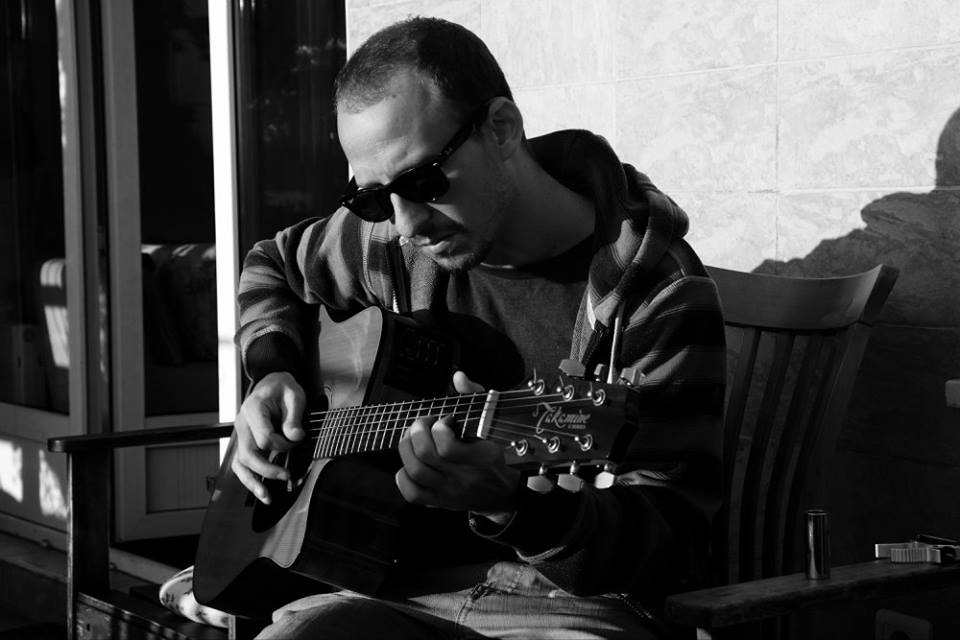 Ryan Brennan
Ryan made the mistake of studying philosophy in university. He has many questions and few answers. He once asked a seagull what it was passionate about. It squawked, snatched his lahmacun, and flew away.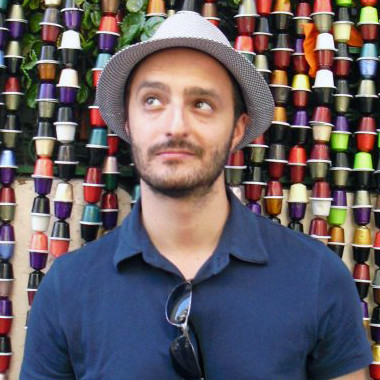 Santiago Brusadin
Santi is an architect passionate about travelling and writing about the hidden corners and the ordinary beauty of cities. He left his home in Barcelona and moved to Istanbul following the blend of architecture and energy, new challenges for his insatiable curiosity and love. He now thoroughly enjoys writing for Time Out Istanbul and Yabangee.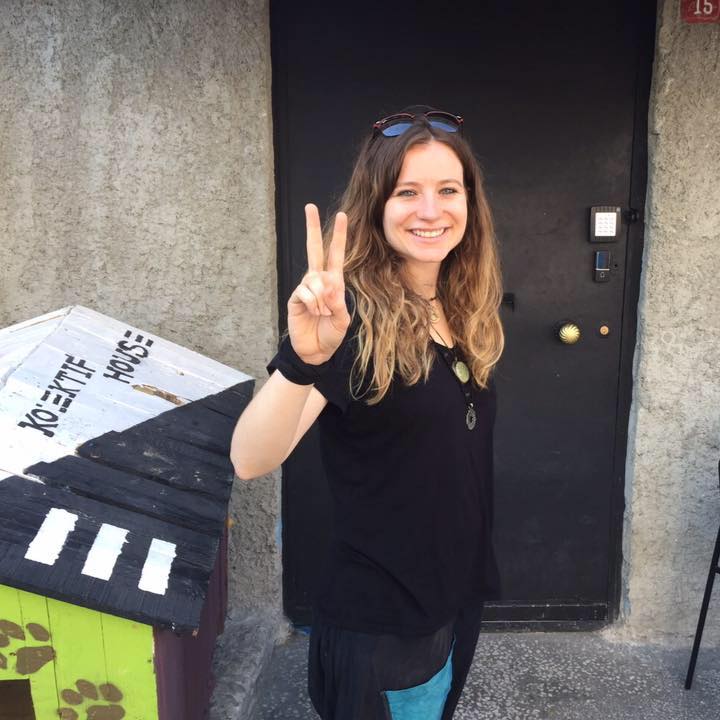 Melissa Clissold
Melissa is an English-Irish / Turkish world citizen based in Istanbul. She's very interested in humanitarian work and activism through art, literature and music. A singer, song-writer & guitarist she also enjoys writing poetry and articles. Currently the National Director at The Duke of Edinburgh's International Award-Türkiye she additionally sings in a Reggae-Rock band Zeytin and is co-founder of Jam Sessions Turkey.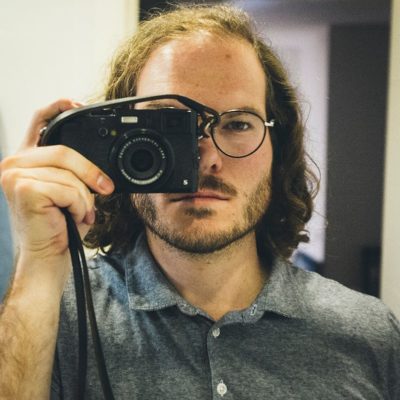 Colin Craig
Hailing from Philadelphia, USA, Colin has been living in and photographing Istanbul since 2014. Follow him on Instagram.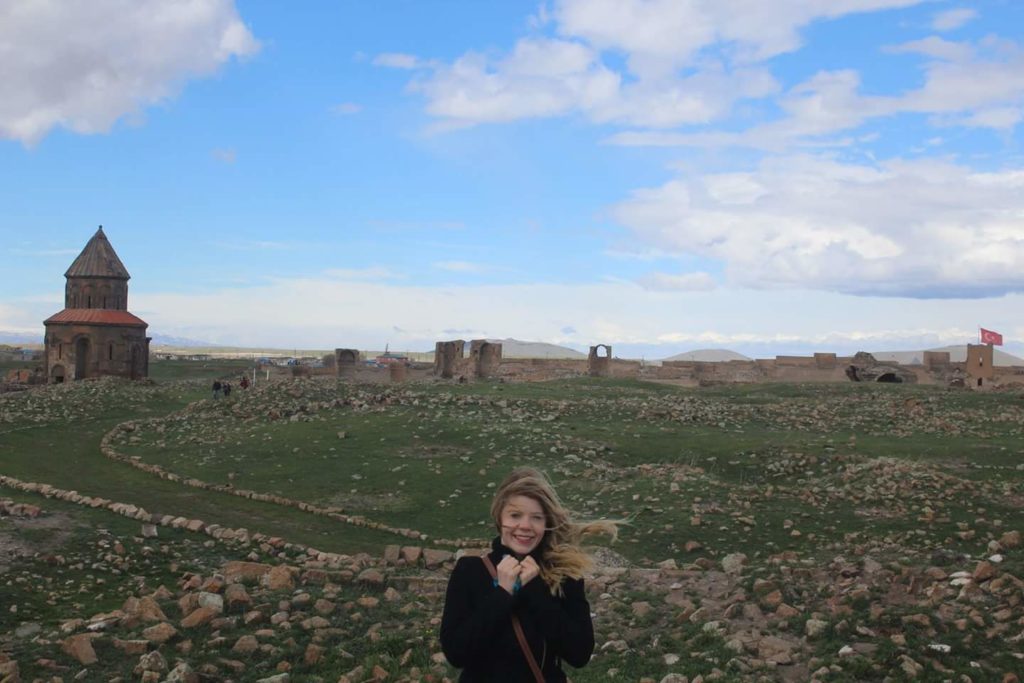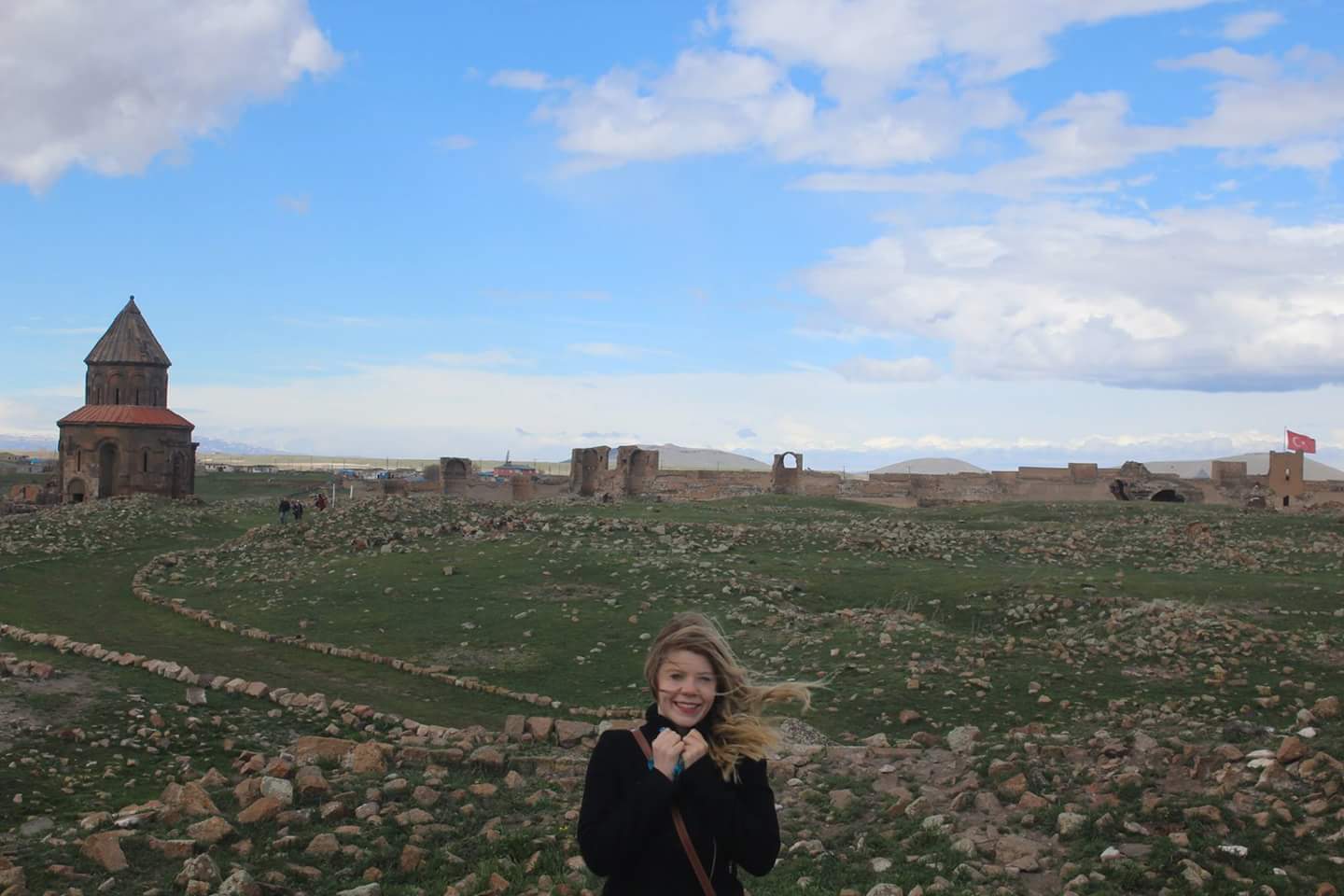 Arlene Crilly
Like many of Arlene's best decisions living in Istanbul was not very well thought out. She applied for a teaching job in Turkey, on a rainy day back in Ireland and a week later she was on a plane. Five years later she is still here teaching young children and knows more about Minions and Minecraft than she could ever wish. She still loves to travel though but is usually a bit more oragnised about it these days. Her favourite travel destinations (outside Turkey) include Iran, Bolivia, Mongolia and Korea where she used to live. She still hasn't made it to Ankara though! When not making travel wish lists she enjoys reading, listening to podcasts and if feeling energetic, battling her way though Turkish grammar.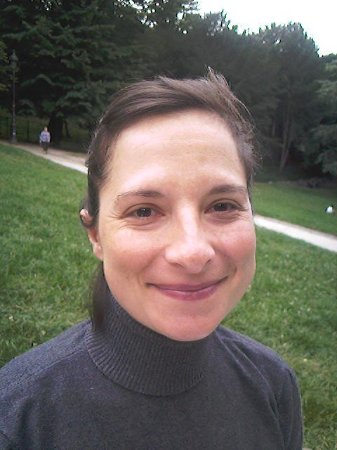 Pelin Arıner Çelebi
Pelin Ariner is a Turkish-American poet who lives in Istanbul. She has written for Lonely Planet and translated the novels of Buket Uzuner into English. Her poetry has appeared in Essays and Fictions, Folio and Columbia: A Journal of Literature and Art. She currently teaches English at Bilgi University.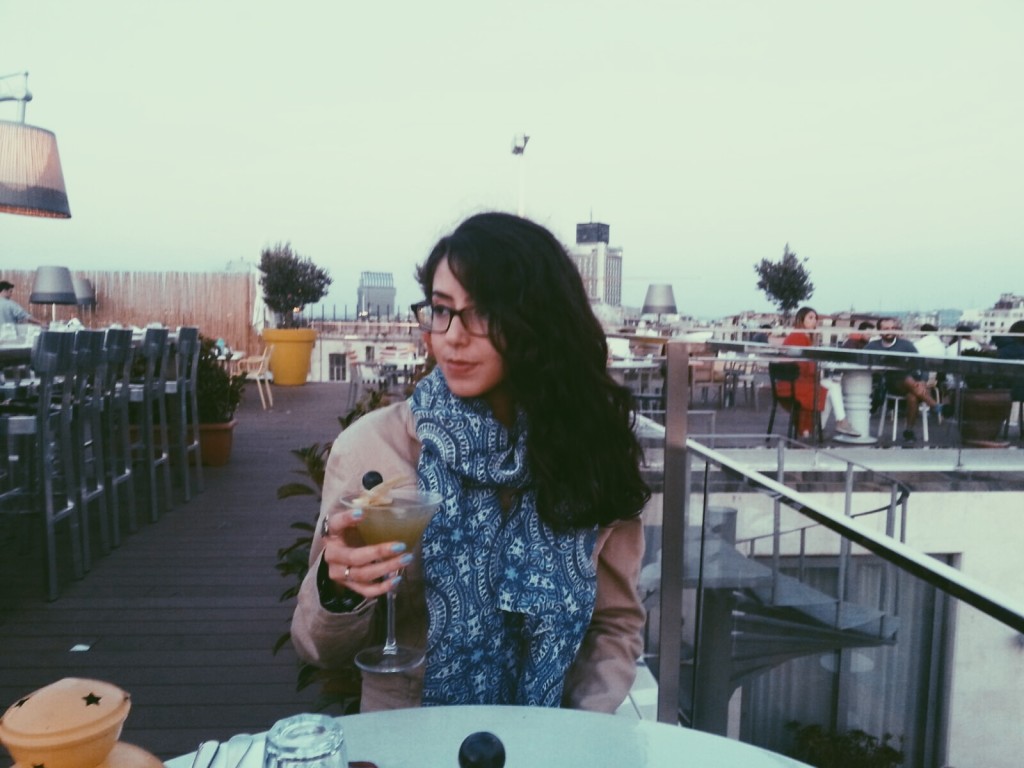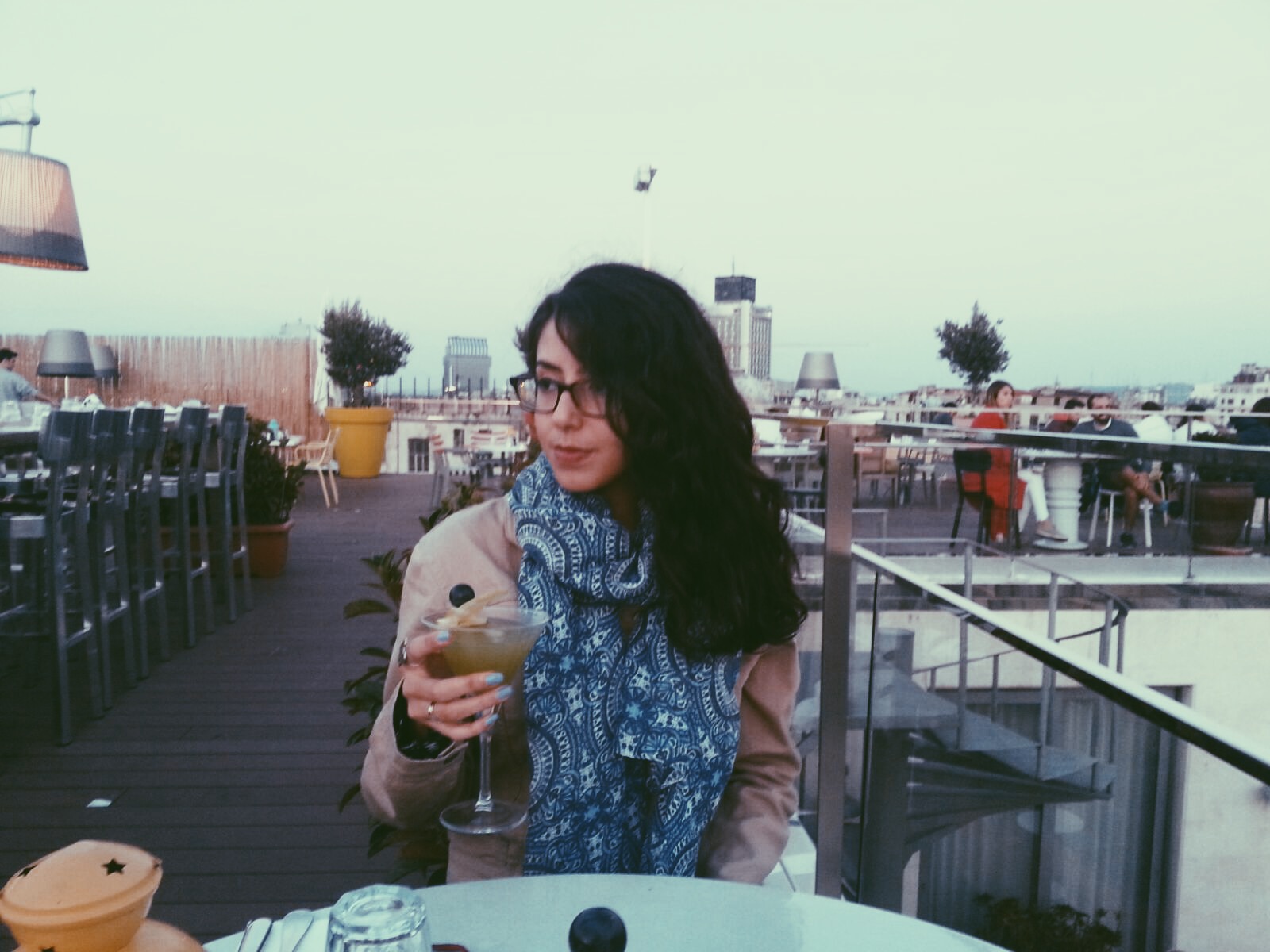 Izel Çelik
Izel is an architect, designer, art lover, traveler, dreamer, dog owner, sunset hunter and light-hearted party girl who was made in Samatya, Istanbul. She loves watching sunsets, having experiences, eating ice cream, talking too much and dancing a lot. She is always looking for things to do with her soul, creativity and love. She believes every other city is jealous of the beauty of Istanbul.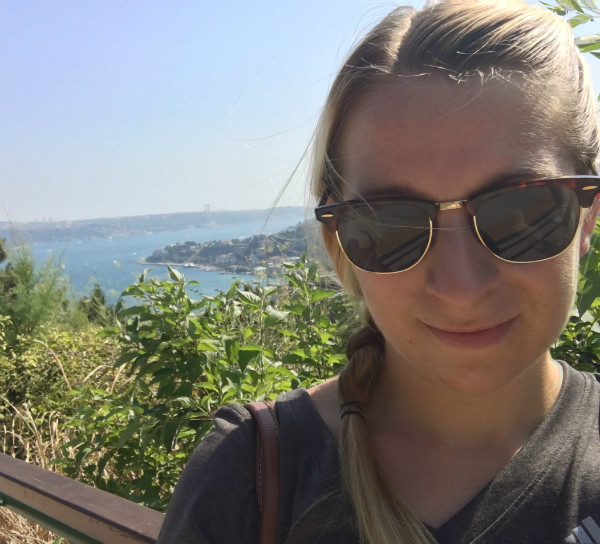 Liz Colavita
According to my Turkish host family, I'm a crazy American who is oddly enthusiastic about running. According to my host family's friends, I'm an American spy gathering intel. According to my American family, I'm purposefully avoiding them by escaping to Turkey. Most importantly, according to me, I'm just a girl who has found refuge in the magic of Istanbul and successfully avoided adulting for the time being. In my efforts to avoid adulting, I am training for a marathon, exploring Istanbul's many coffee shops, learning 3 languages and trying to explain to friends and family back home that Istanbul is the best.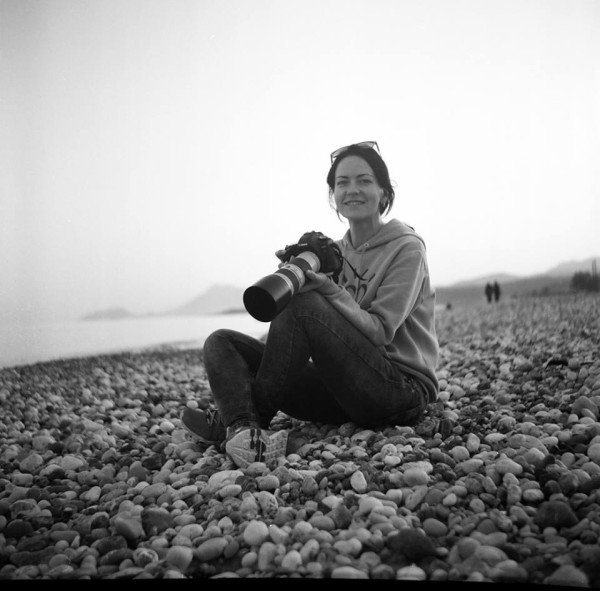 Anna Dare
Anna is Istanbul-based international photographer, in love with this city since her first visit here three years ago. Crazy workaholic, passionate traveller, teacher of photography and fine arts, participant of numerous photography and art exhibitions in different countries including Turkey, speaker and presenter (about photography of course) at international congresses. Since 2013 works in Istanbul as youth education, sports and leisure programs photographer. Loves cats. This is one of the reasons, why she loves Istanbul even more – it is truly a cats' paradise. You can find her on Instagram or visit her website.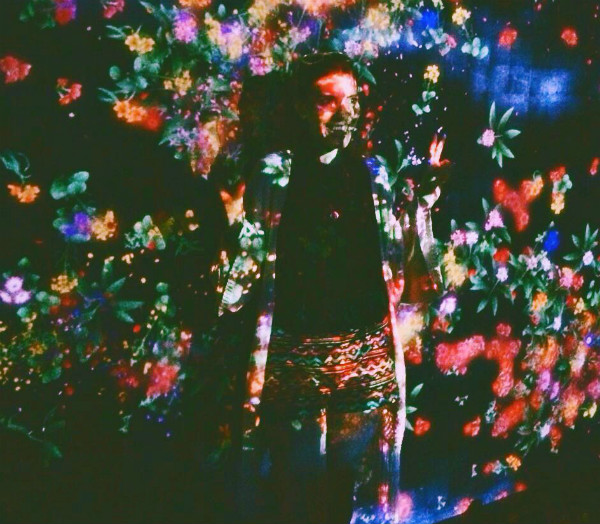 Tedi Doychinova
Simultaneously, trying to taste every dessert I set my eyes on and overthrow my sweet tooth for eternity. Frequently like to respond, "Why not?" to "Why Turkey?"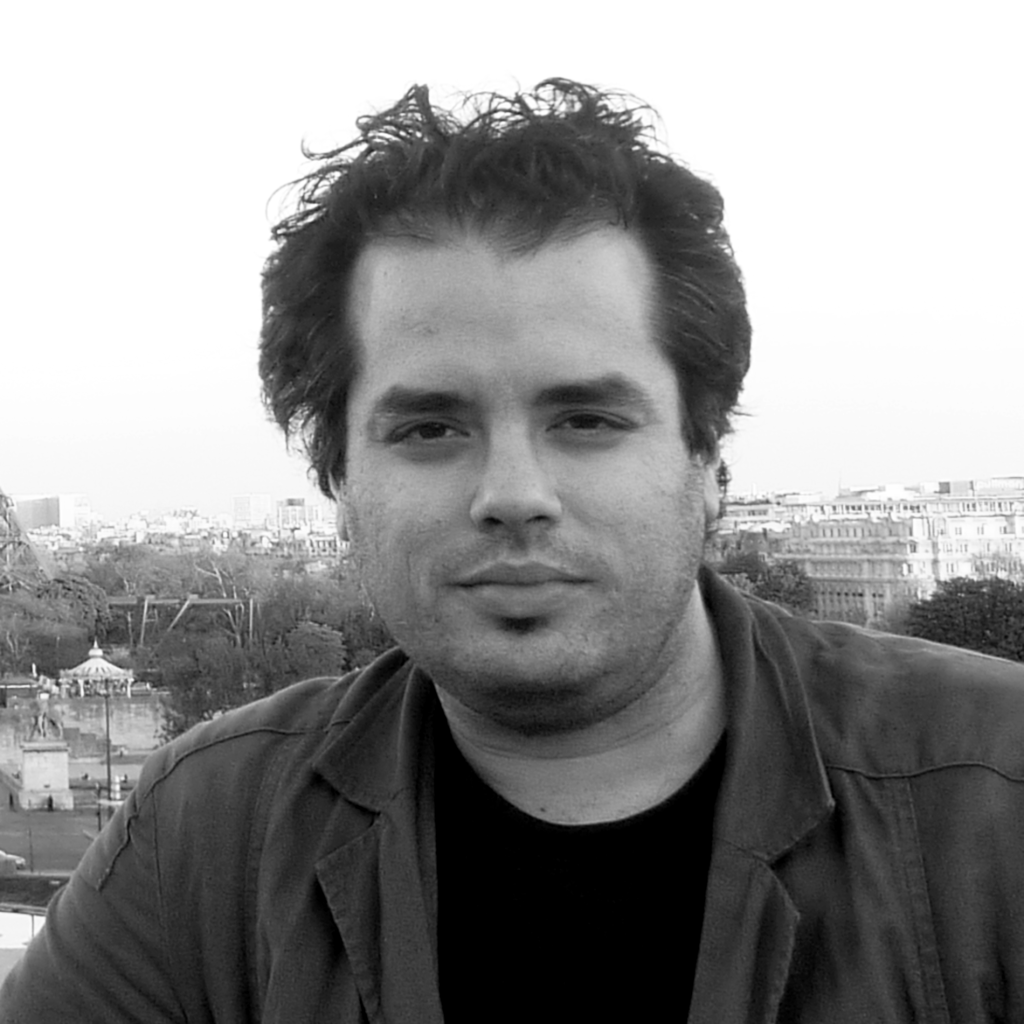 Onur Ekmekci
Born and raised in Istanbul, Onur is an architect and urban designer. Passionate about cities and urban life, he lived in New York City, Berlin, Stockholm, and Singapore. He loves writing, wide range of music, independent movies, and photography.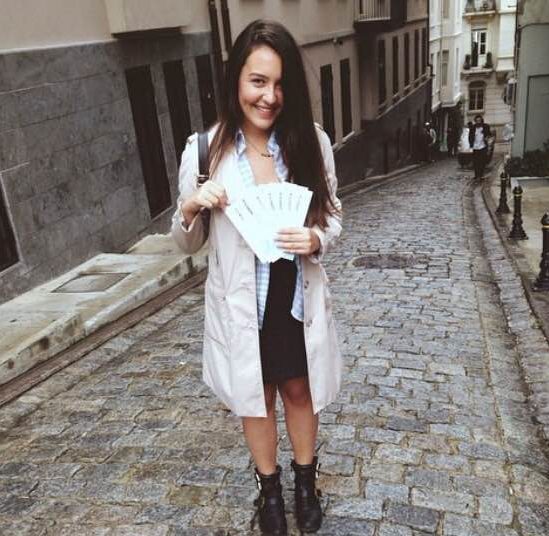 Gizem Esen
Born and raised in Istanbul. Lawyer to be. Nerd about movies, travelling, photography, eating and movies again. As her beloved Florence Welch said she loves any music that makes her feel like she wants to jump in the air, fall on the floor, scream, throw herself out of a window, etc. Out there, expanding her universe.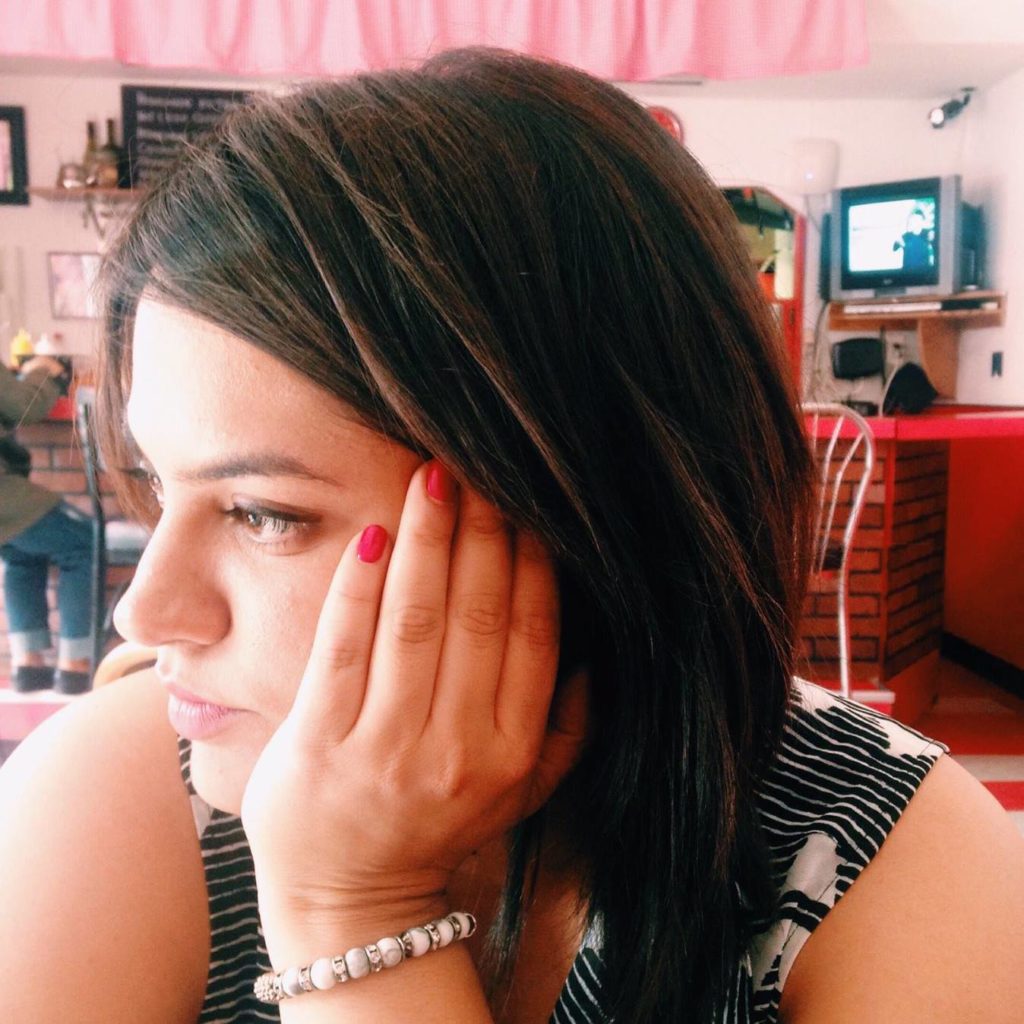 Sara Faruqi
Sara recently moved to Istanbul and is busy exploring its streets. You can find her on Instagram and Tumblr.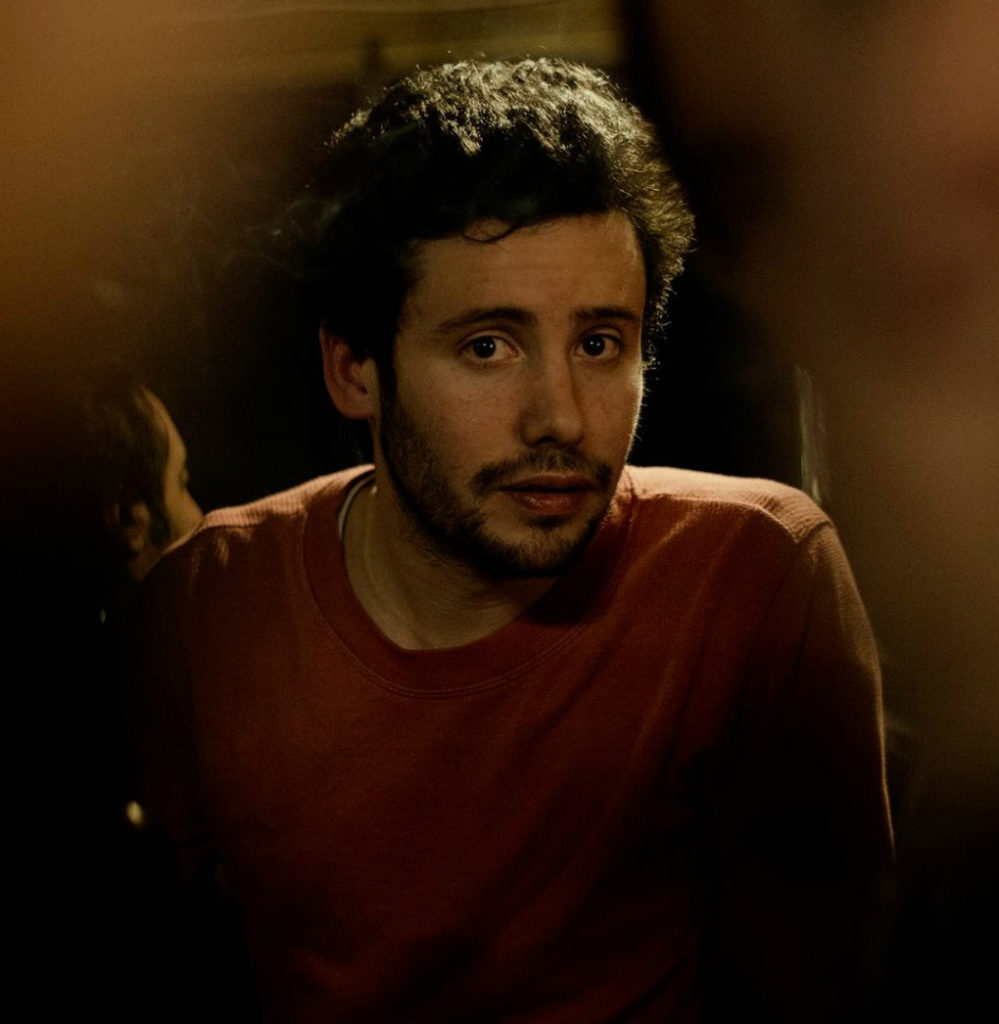 Billy FitzHerbert
Irish man living in Istanbul for the past several years. Yet to properly get to grips with Beyoğlu, but still enthralled by its glitz and its grit in equal measure. Hopes to leave knowing plenty of Turkish.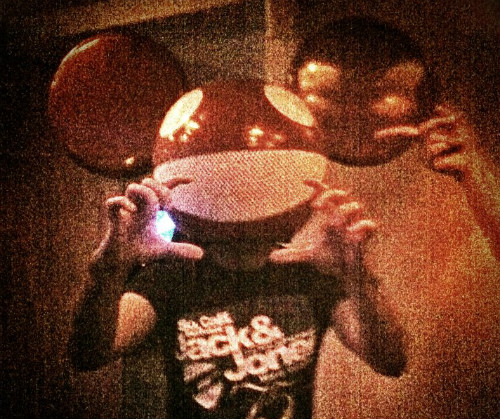 Çelik Gezer
Çelik Gezer is a veteran of all Istanbul has to offer and a long-time connoisseur of the city's nightlife scene. In addition to photographing Yabangee events, he is also working on his own portfolio. He can usually be found making the trek between continents in pursuit of the evening's festivities.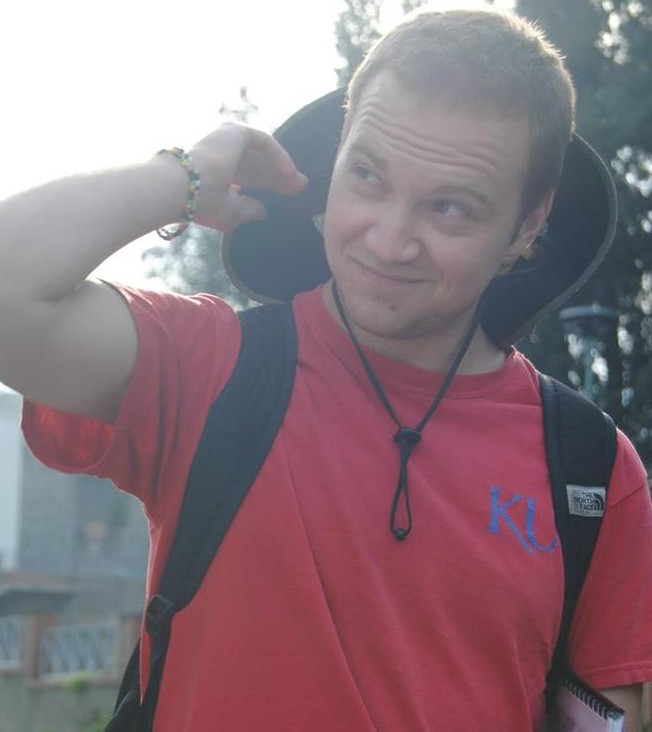 Will Gregg
Growing up in the sun burnt pancake commonly known as the American Midwest, Will developed an attraction to Ancient History and hopped the first train out of Dodge. He studied Classics at university in Walla Walla, Washington. He then worked for a year as a waiter in Denver, Colorado before moving to Istanbul. Will enjoys learning about the history of the city as well as its cast of characters, ancient and modern. You can find him most days wherever there are two good trees to swing a hammock from.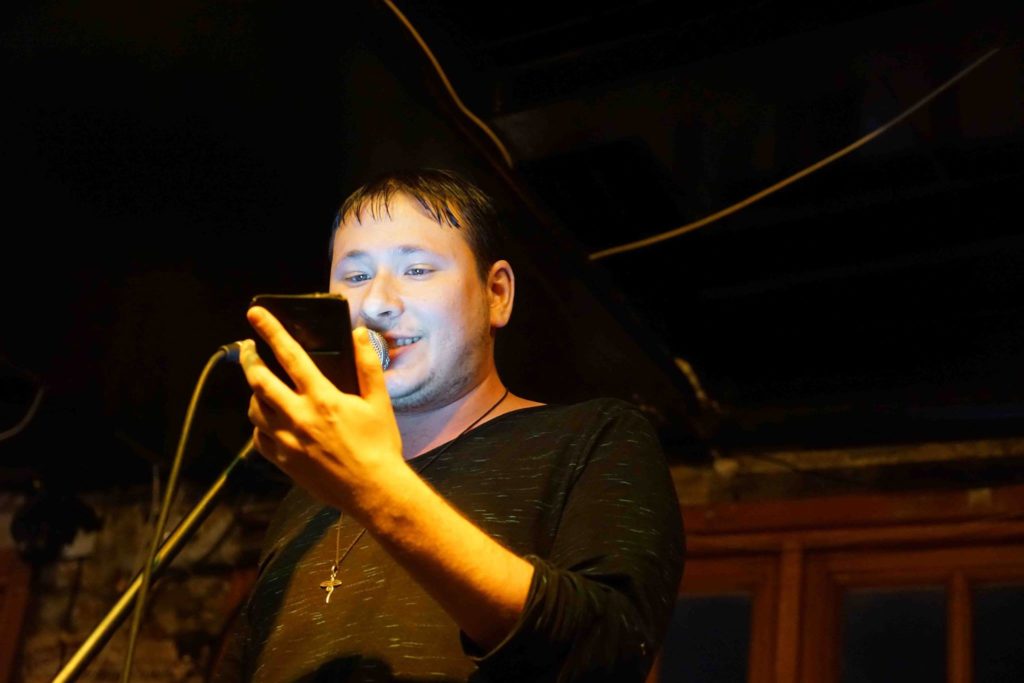 Paz Griot
Paz Griot is a spoken word poet, visual artist, actor, playwright, and performer originally from New York City. He has been living in Istanbul for 2 years and traveling the world since high school, including the United States Peace Corps and the University of Hyderabad, India. He has written and published several poems, performed in countless plays and open mic events, written seven plays and exhibited his paintings, collages, and sculptures in six gallery shows in New York. He was awarded the Blue Dot Award for innovation in visual arts in 2011 by the Art Students League. He is currently writing his eighth play, launching a Zen meditation group, and pursuing freelance opportunities in writing and editing. You can also follow him on his Youtube channel.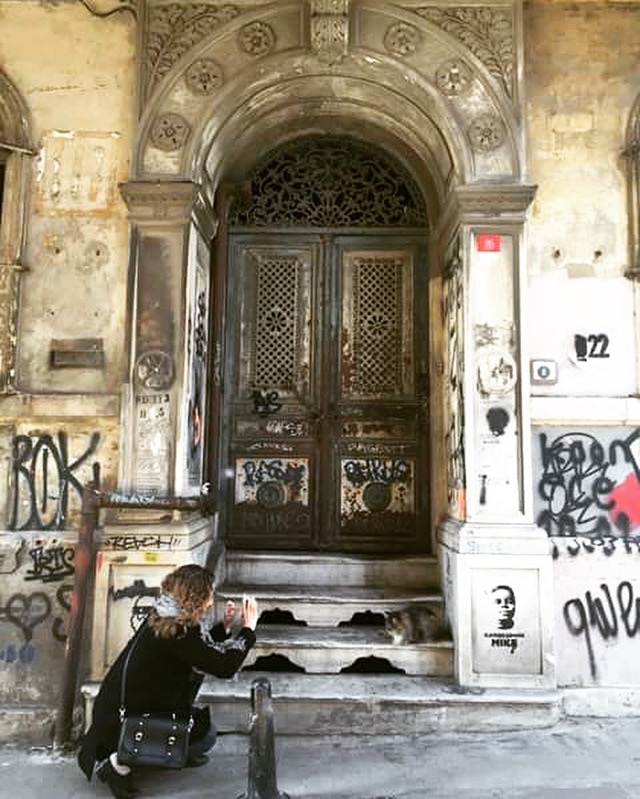 Erica Eller
Erica Eller is an American living in Istanbul. She collected degrees prior to moving abroad and now, she lives by teaching English. She writes obsessively and she's held in thrall by an addiction to literature and language, a deep concern for ecology, a love of art and aesthetics, and a nostalgia for her past as a performing musician. See her latest blog on biodiversity at biodivvy.com. See her blog on cultural commentary (book reviews, falan filan) at pompandintertext.com.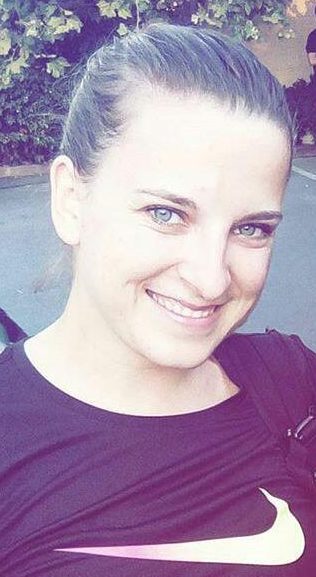 Špela Grošelj
Špela is from Slovenia (no, not Slovakia) and moved to Istanbul to pursue a PhD in Art History. Besides studying and teaching work, she has many interests and hobbies. Current passions include running and discovering new cuisines. Historical heritage, vivid art scene, infinite opportunities and meeting people from all over the world are things that she loves the most about Istanbul. You can follow her Turkish experience on her blog Istanbul Konstantinopel.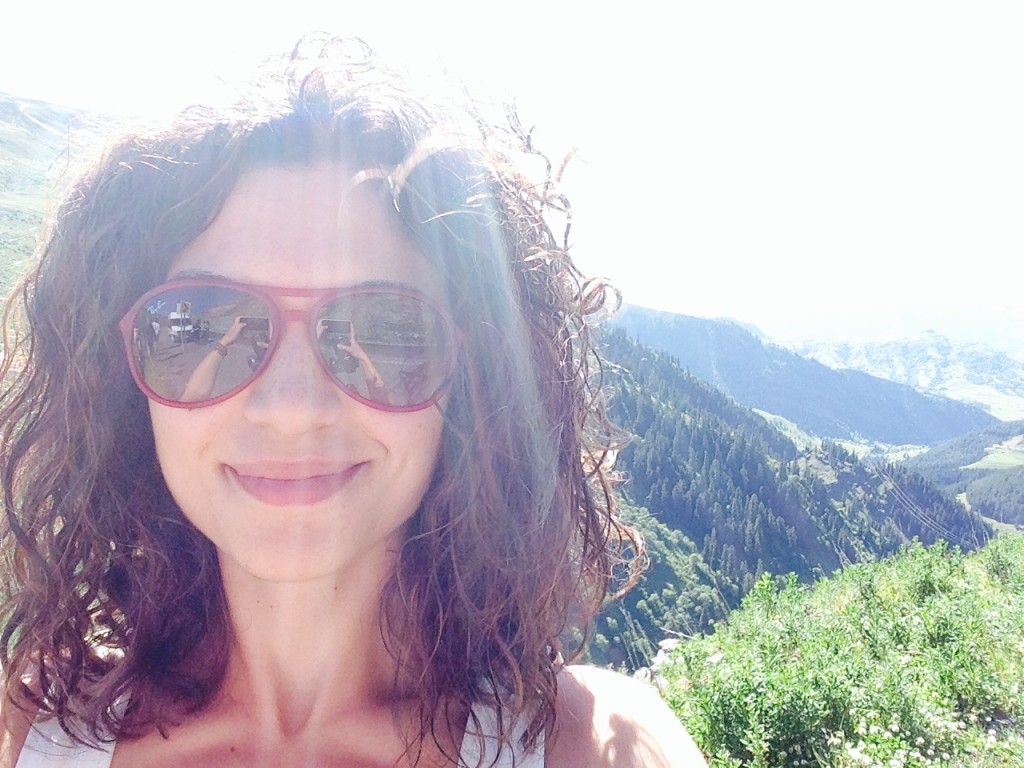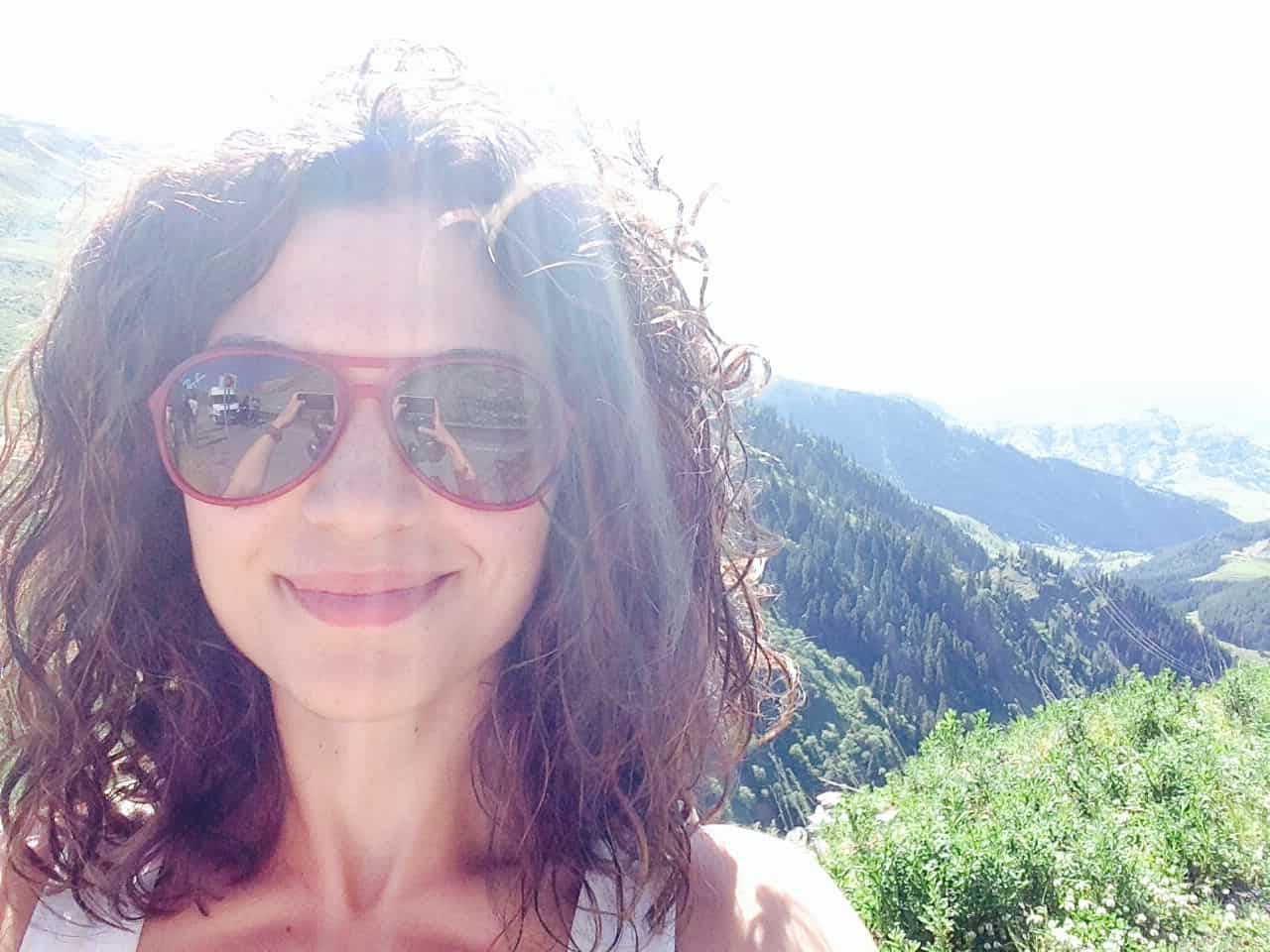 Zeynep Güven
Born in Ankara, teenaged in Austria and came of age in the U.S., Zeynep just returned to Turkey after having spent more than half of her life abroad. She is excited to get her umlauts back, but not looking forward to memorizing her 11-digit national ID number.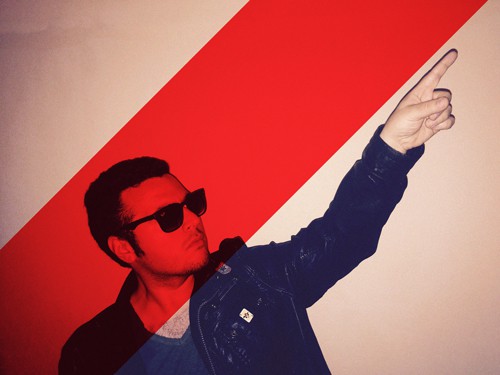 Tod Güzel
Tod is an Izmir based Art Director and human rights volunteer. When he doesn't listen to Stoner Rock on extreme volume levels, he undertakes the task of designing for Yabangee.com. You can check his work at todguzel.com.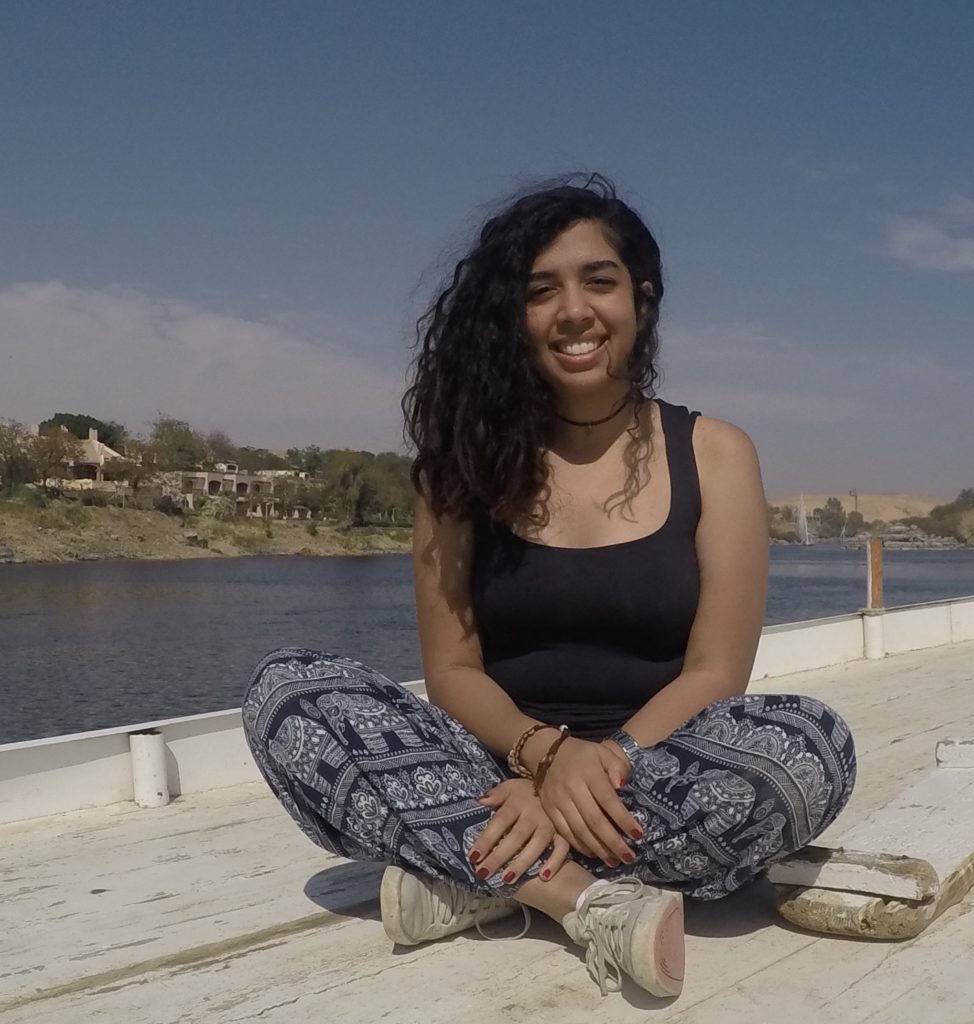 Farah Hallaba
Middle Eastern by identity – Egyptian by blood – Palestinian by heart – African by roots – Grew up in Saudi – Currently in Istanbul. I am an Economy Class traveler who sees the world through a camera. I study Political Science; specializing in Middle East Politics in Bahçeşehir University, Istanbul & exchanged to University of Maryland , DC-MD, USA. I am also very interested in filmmaking , especially documentaries. And folklore arts, dances and music. Extremely passionate about writing, it is where I seek refuge. You can follow Farah via her blog.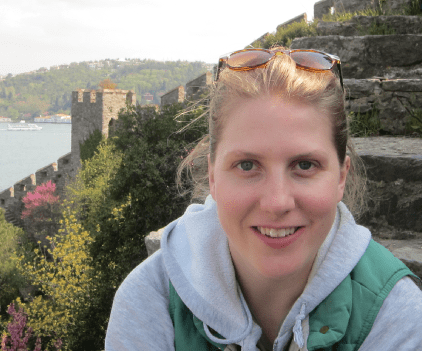 Emma Harper
After a few brief flings with the city, Emma has finally moved full-time to Istanbul. A forever-student of Ottoman and Turkish history, she enjoys reading and writing about the city's past and present.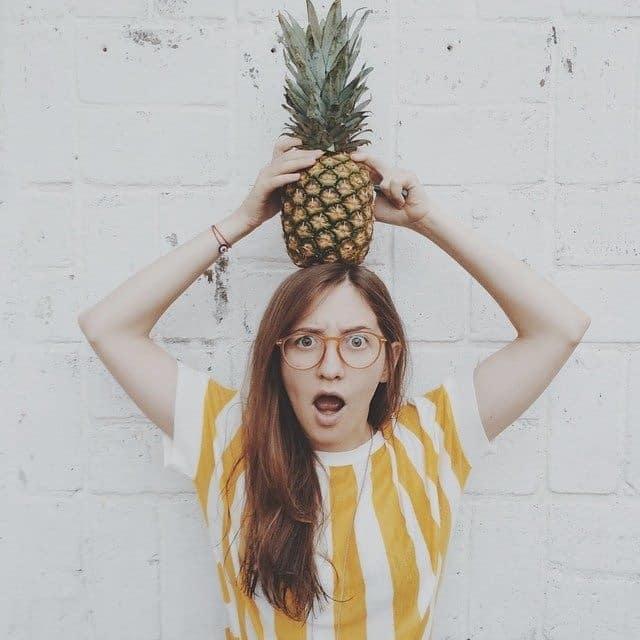 Cansu Pelin Isbilen
Architect, photographer, designer, traveller, writer, lindy hopper, lotus eater. Pelin is always busy doing too many things which results in doing nothing but celebrating life. She is doing her MSc in Design and working as a full-time architect. She likes to create "adventure time" where she experiments in order to make people happy and cozy. She holds open dinners on Mondays in her home where she gathers people. She likes to read books, take photographs, organize home-made events, cook for people, travel new places, question herself and share her ideas with others. For more information, you can visit her website or follow her on Instagram.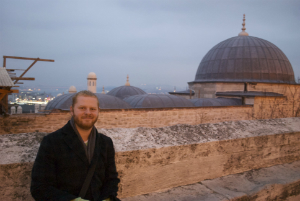 David Jaques
Dave has been in Istanbul since 2014 by way of Chicago and Oakland, CA. When he isn't working, he's exploring the Country for the best: kebabs, dive bars, or next locations to write about on his blog (davejaques.wordpress.com). You can usually find him on his couch reading or watching Netlfix, or about town at a basketball game or concert.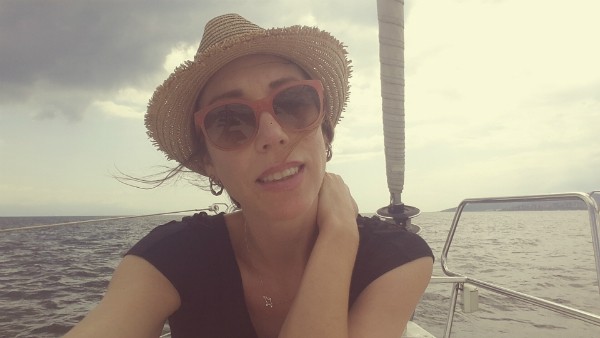 Emily Johnson
A passionate observer of cultures and small critters – Emily grew up in Colorado, studied for her M.A. in Krakow, Poland, then found herself working as a university instructor here in Istanbul. She thoroughly enjoys the idiosyncrasies of this city and can often be caught staring into the Bosporus for hours on end, contemplating the mere absurdity of it all. She is also a contributor to www.wanderingeducators.com.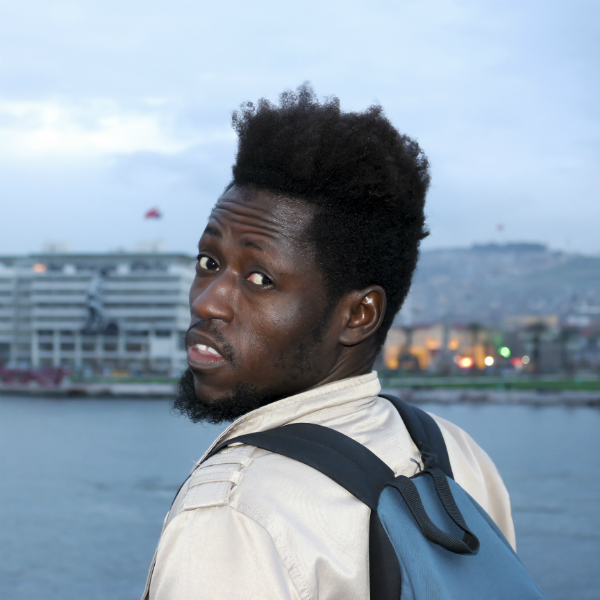 Dave K
A young spirited boy, graduated from Doküz Eylul University Izmir. Film-maker, photographer, writer, web & graphics designer — born and raised in the heart of Kampala and currently based in Turkey.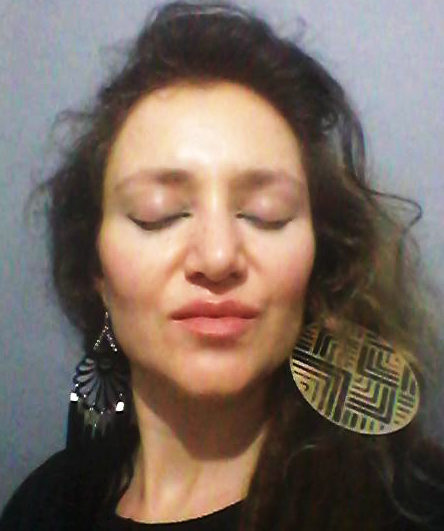 Zen K
Artist+designer+yogi+runner+dancer. Life enthusiast and movement addict. Roaming around Istanbul, out and about, looking for the next exciting thing!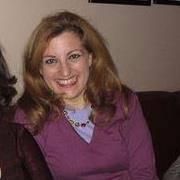 Melis Kanik
Melis is a fusion of cultures and nationalities. Born in Riyadh to Turkish parents, she grew up in the international, expat, and largely American community of Riyadh. She moved on to live also in the States, Italy, Belgium, and Malta, and has been a resident of Istanbul since 2004. She has a passion for music, fine arts, and the planet! She is a freelance journalist of classical music, and also runs the Faceboook page The Stage Cat where she shares news of classical concerts, events, festivals, and interviews.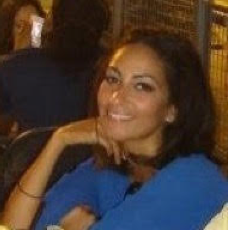 Sally Khalil
Sally moved to Istanbul from Toronto in search of adventure and creative inspiration. She's currently enjoying plenty of both. When she isn't working, Sally splits her time between soaking up sunshine, practicing yoga, spending time with friends, traveling, writing, missing her family, and relaxing at home with Netflix or a great book.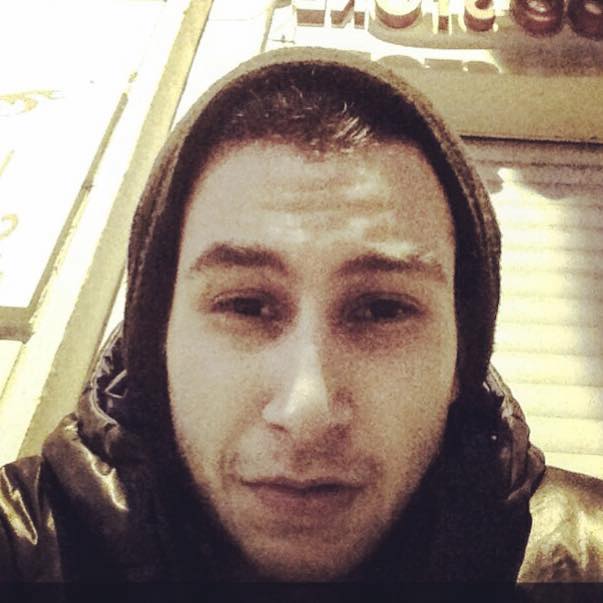 Shahmeer Khan
Shahmeer grew up in the fascinating city of Lahore in Pakistan. After completing high-school at the prestigious Aitchison College, he moved to Istanbul at the age of 18, to pursue a Bachelor's in International Trade and Business Management. He is an aspiring entrepreneur, journalist and a humanitarian hoping to change the world one day.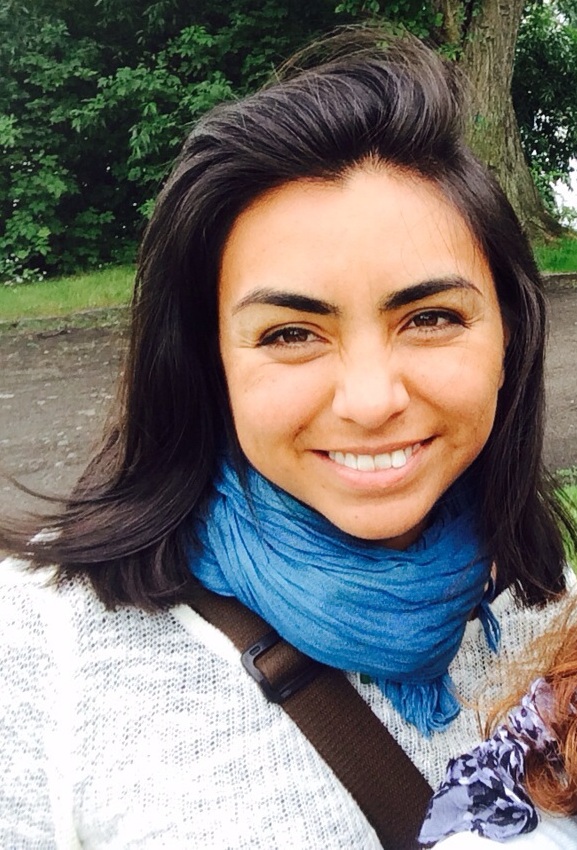 Angela Lasarte
Angela believes in movement. The movement of feet in long runs for happiness, the movement of the pen on a piece of paper for freedom and the movement of people across countries for discovery. Her passion for Balkan culture took her from Argentina to Kosovo were she lived for a few years and had the opportunity to visit Istanbul several times. After the tenth visit, the long lasting love for this fascinating city was undeniable and she decided to move. Here she teaches Spanish, drinks rakı, keeps learning, keeps moving.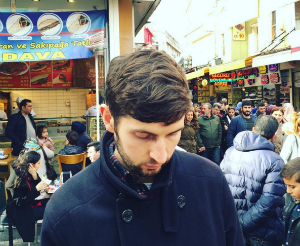 Jamie Leptien
Jamie is a freelance editor, writer and over-thinker. Fights off Istanbul fatigue by learning Turkish and imagining ideas to pitch to magazines and newspapers.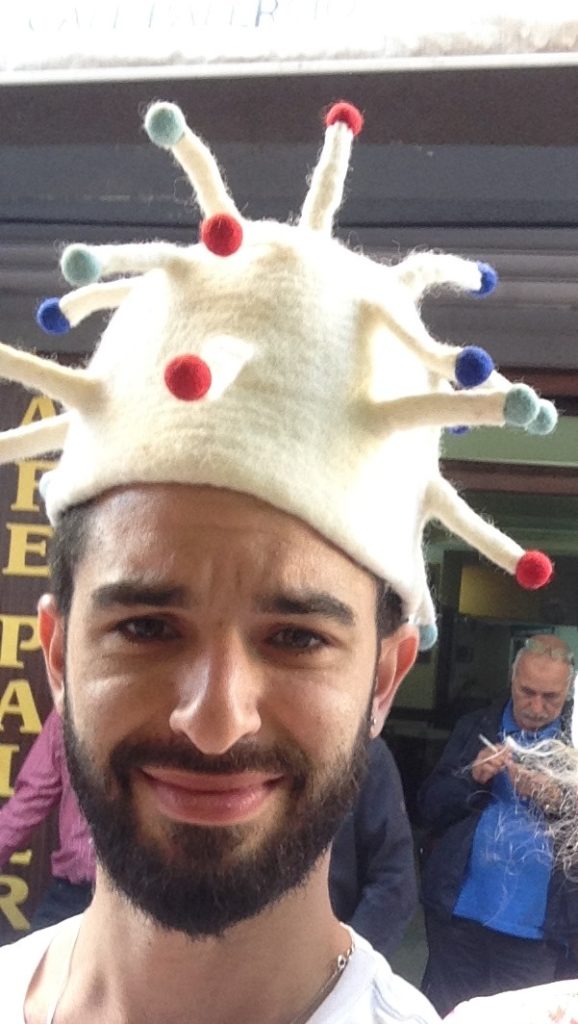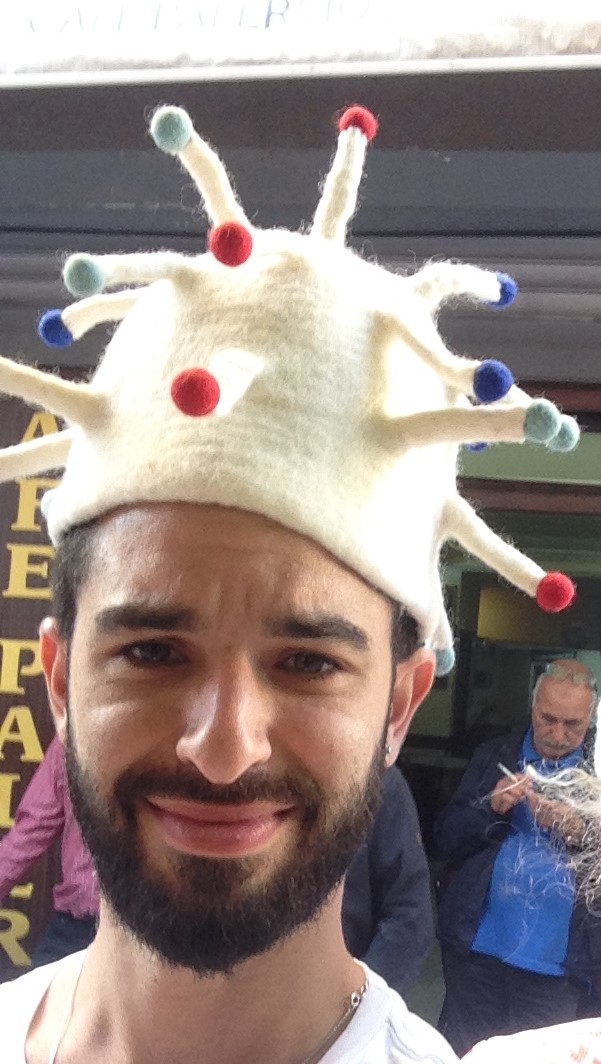 Joey Leskin
Joey is a friendly wannabe hipster from London trying to make it in the big city as a lifestyle and travel writer. But now the big city isn't London, it's Istanbul, although much of the parameters are the same, other than the weather, lifestyle, food, people, culture and language. He is lucky to be able to grow a beard to help him fit in, although the real reason he has one is so he looks older than 14. Passions include playing music, beer and ice cream.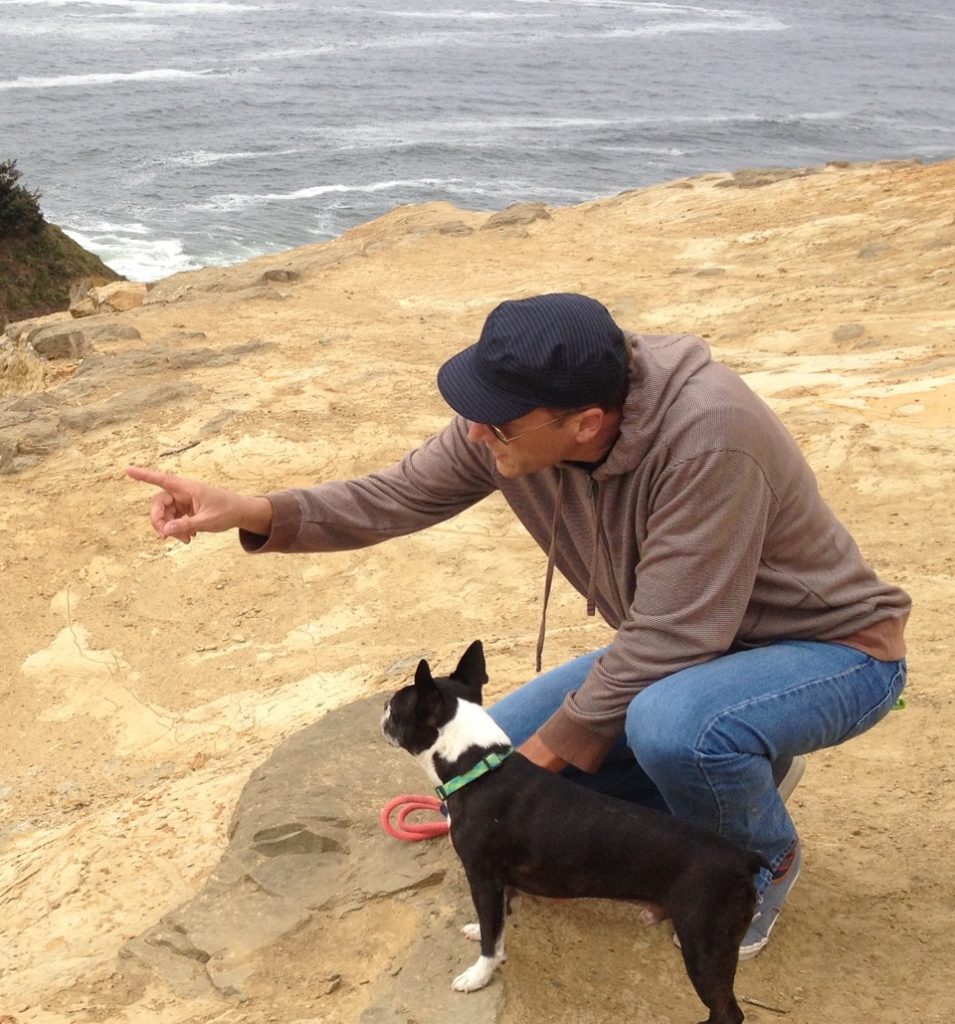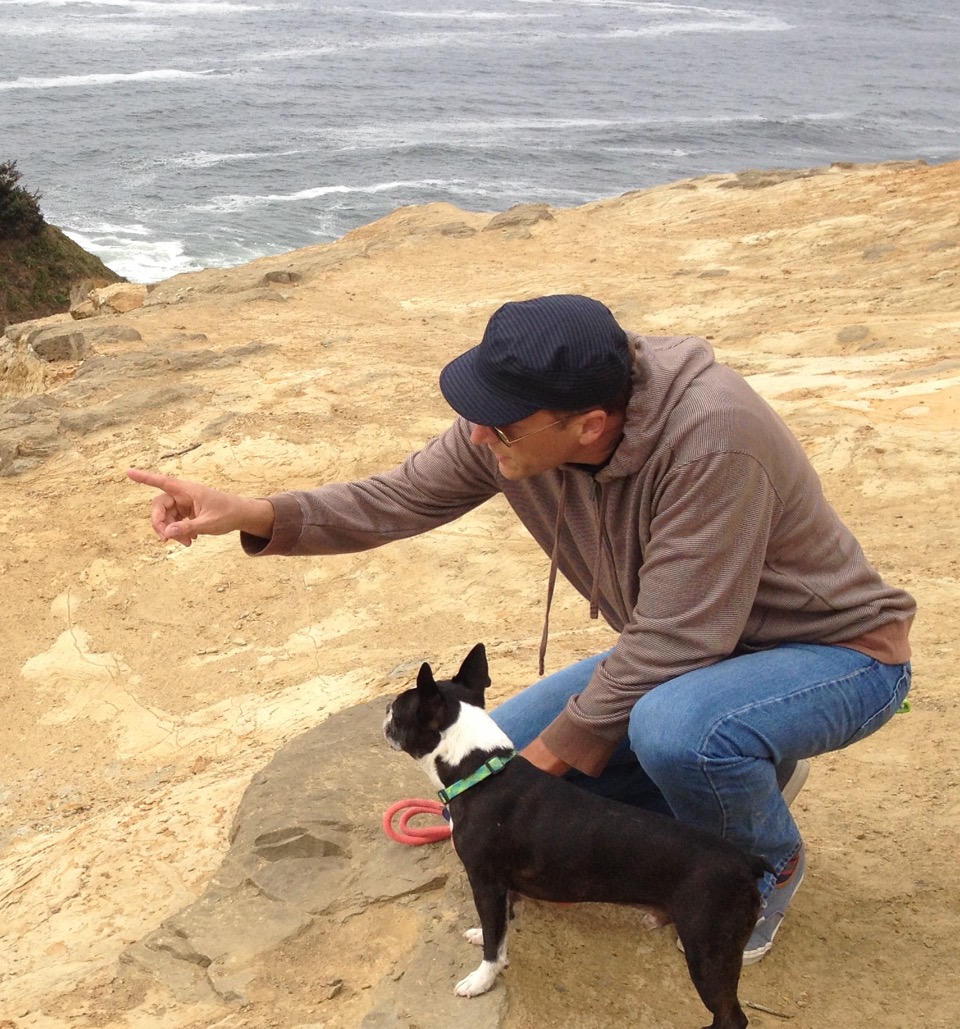 Jacques Von Lunen
Originally from Germany, Jacques lived in the United States for more than two decades before moving to Izmir in the summer of 2016. At various times he's worked as a sound engineer, translator, writer, truck driver and kitchen installer. Now he's finishing up his first novel, and learning how to box and scuba dive. No, not at the same time.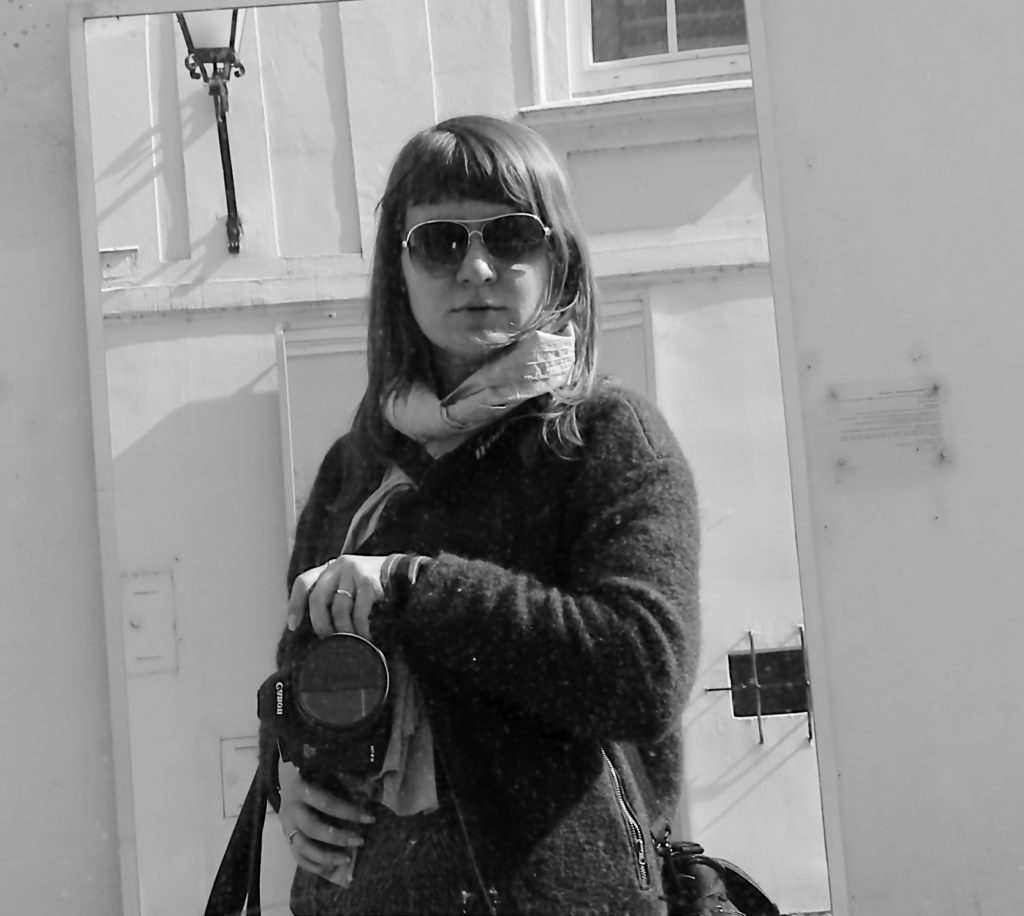 Tatiana Maryasina
Passionate about travelling and photography. Has lived in 4 countries already and visited more than 25 (from Argentina to Japan). Always looking for inspiration in nature and new places. More of her pictures on Flickr & Instagram.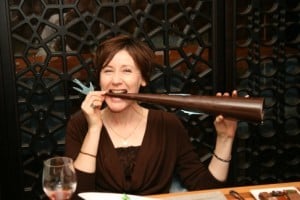 Sally McDonald
Sally is the face of Foodie Frolics. This Istanbul business venture was inspired by her quest to find good quality affordable Turkish wines and her Melbourne, Australian grown foodie fusion roots. Creating food pairings for wine tastings, catering, walking tours, event management and writing are amongst her many talents, although she is a professional saxophonist and teacher by trade. Check out more of her Istanbul foodie adventures at http://www.foodiefrolics.com.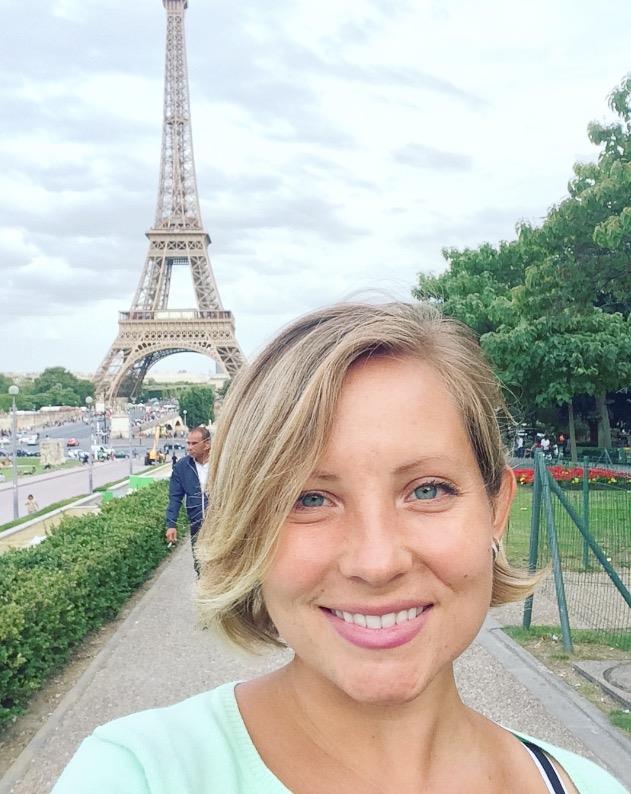 Kyndall McDorman
Kyndall, an Oklahoman, has been exploring Istanbul for the last four years. She completed an MBA here and is now a teacher. A great deal of her time is spent traveling and learning anything and everything unknown to her. Oftentimes, she can be found riding her bike along the sea, planning her next trip to a foreign destination or snapping shots around the city. Feel free to follow her on Instagram.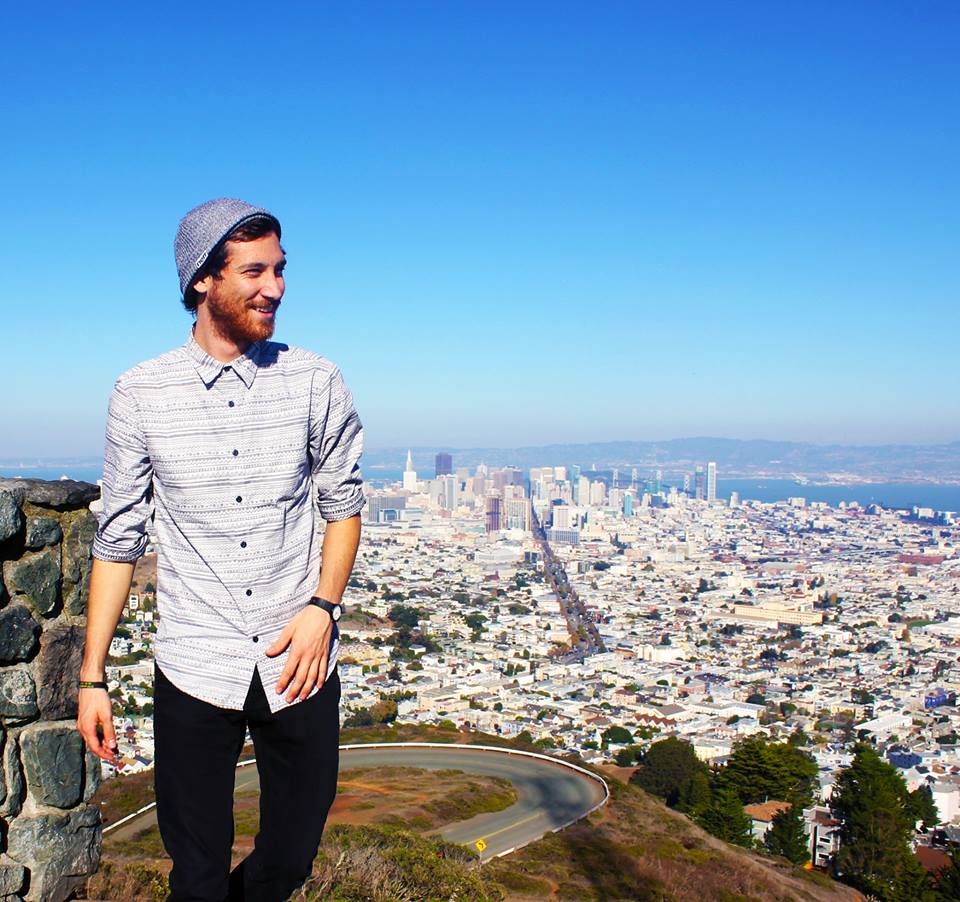 Brenden McNulty
Brenden grew up in Southern California and graduated from the University of California Santa Cruz with a degree in psychology. He then lived in Vienna, Austria for a short time before settling in Istanbul where he's been for the past five years. He started writing for Yabangee in 2013 and is now on the editorial team.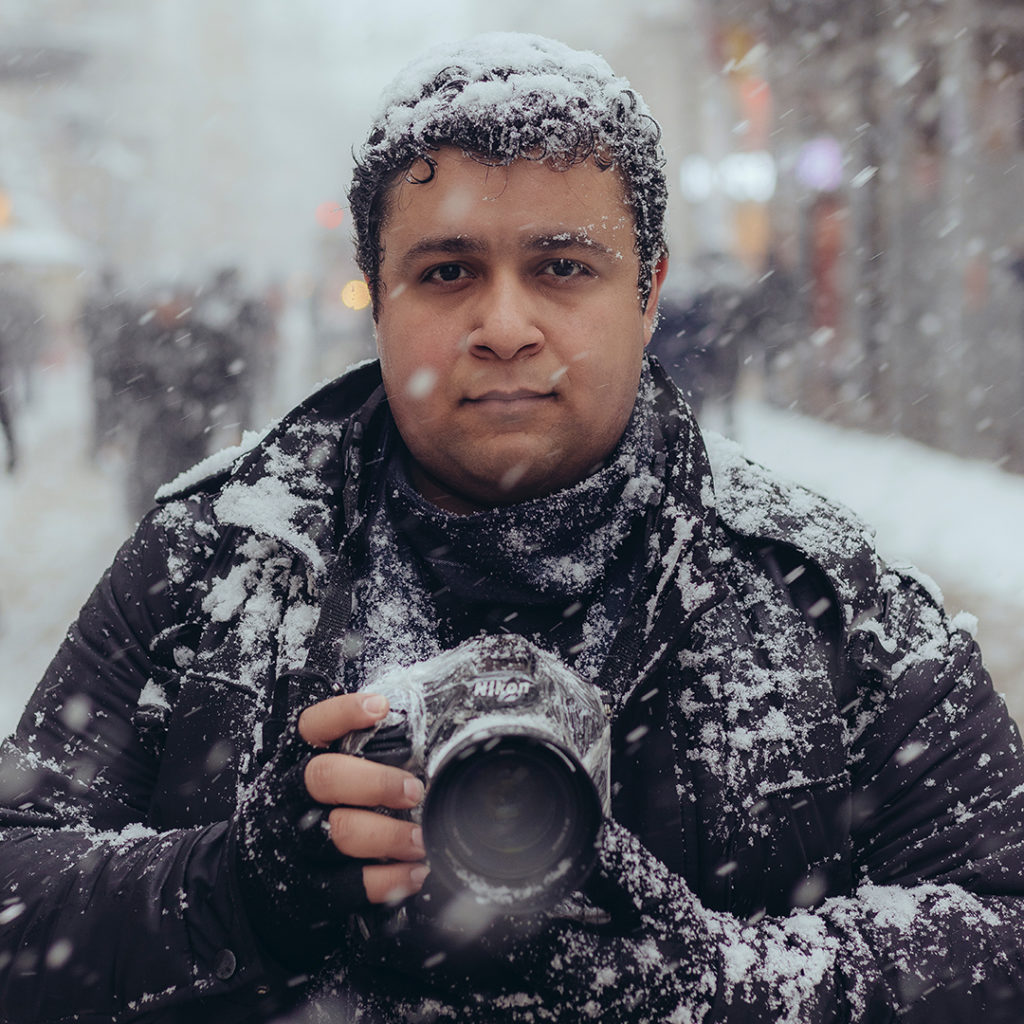 Mohamed Mekhamer is an Egyptian freelance photographer. He relocated to Istanbul in late 2016 in search of new challenges and opportunities for his photography life path. He shoots weddings and lifestyle photos, while also documenting every city he visits through street and urban photography. You follow him on Instagram or visit his website.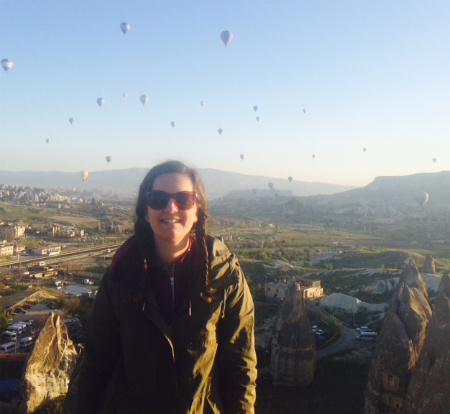 Yasemin Craggs Mersinoglu
Yasemin spent some of her childhood living in Istanbul before moving to England to start school. As her father's side of the family is Turkish, she often returns to visit and is currently completing an exchange program at Sabancı University. Yasemin has been a keen participant in student media, print, online and on the radio and her online portfolio can be viewed here. She most enjoys walking around exploring the city and sampling the amazing cuisine — you can never go wrong with Iskender or Lahmacun!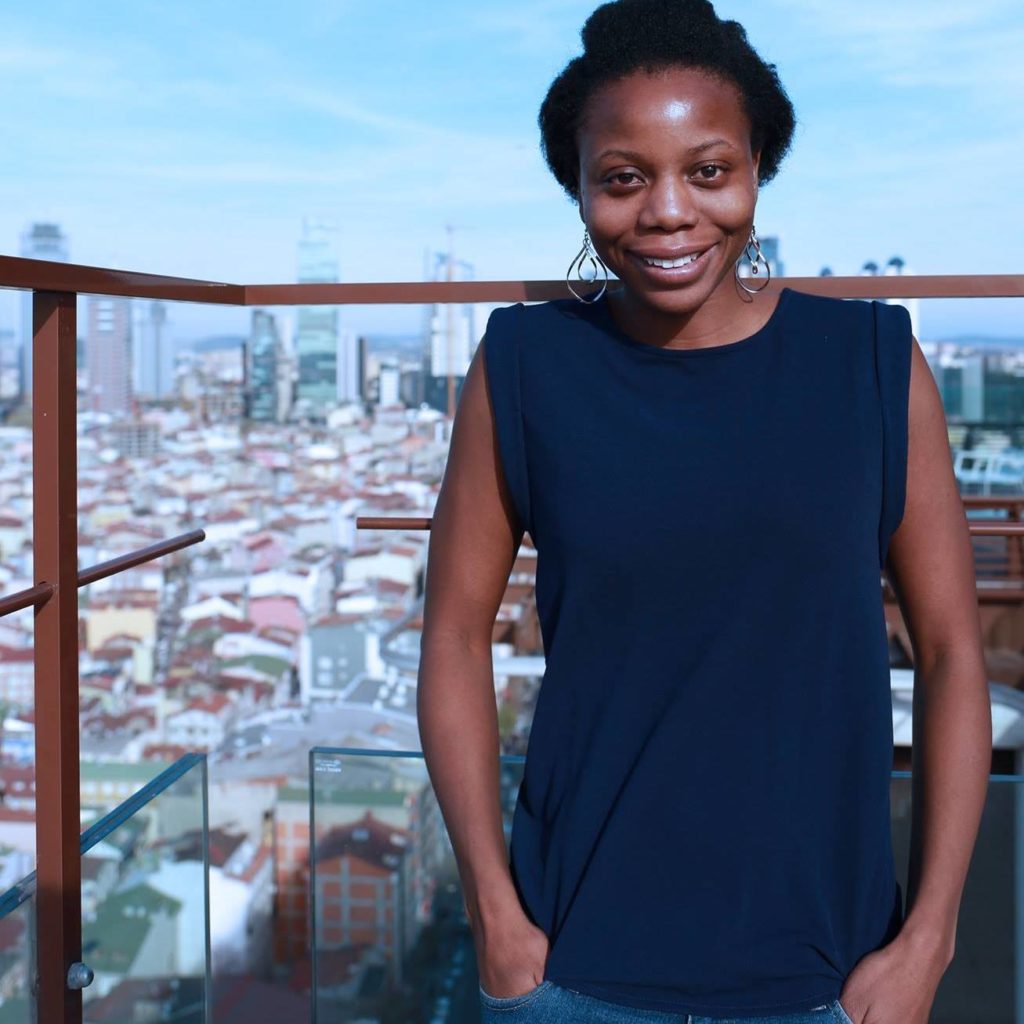 Jennifer Migan
Jennifer is a French (nobody's perfect) retired professional tennis player athlete who, after being a tennis coach in Istanbul for two years has decided to fully embrace her writing aspirations. She believes that the city's beauty and chaos intensively feeds her creativity and enjoys writing in any type of transportation (especially in the dolmuş during rush hours). She recently launched her own storytelling platform called Unique Stories that provides content about all the amazing souls living in Istanbul in English, Turkish and French and ghostwriting services. You can also check out Unique Stories on Instagram @uniquestories.co.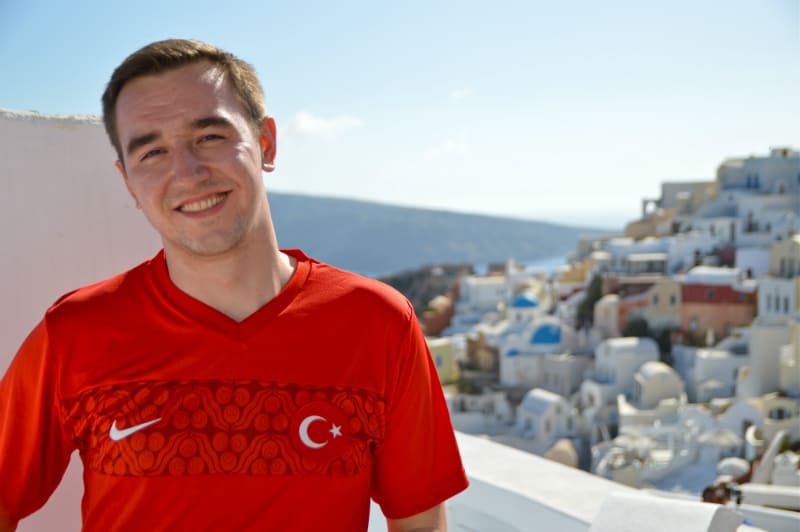 Christopher Mitchell
Born in Toronto, Chris is a teacher by trade with an untold number of passions, the foremost being writing. After studying in Oslo for a period and teaching in Seoul for another, he now shares his thoughts on bustling, ever-changing Istanbul. For the foreseeable future, he's awfully happy about that. His writing has been published in a handful of countries, and he's also been running a travel blog along the way.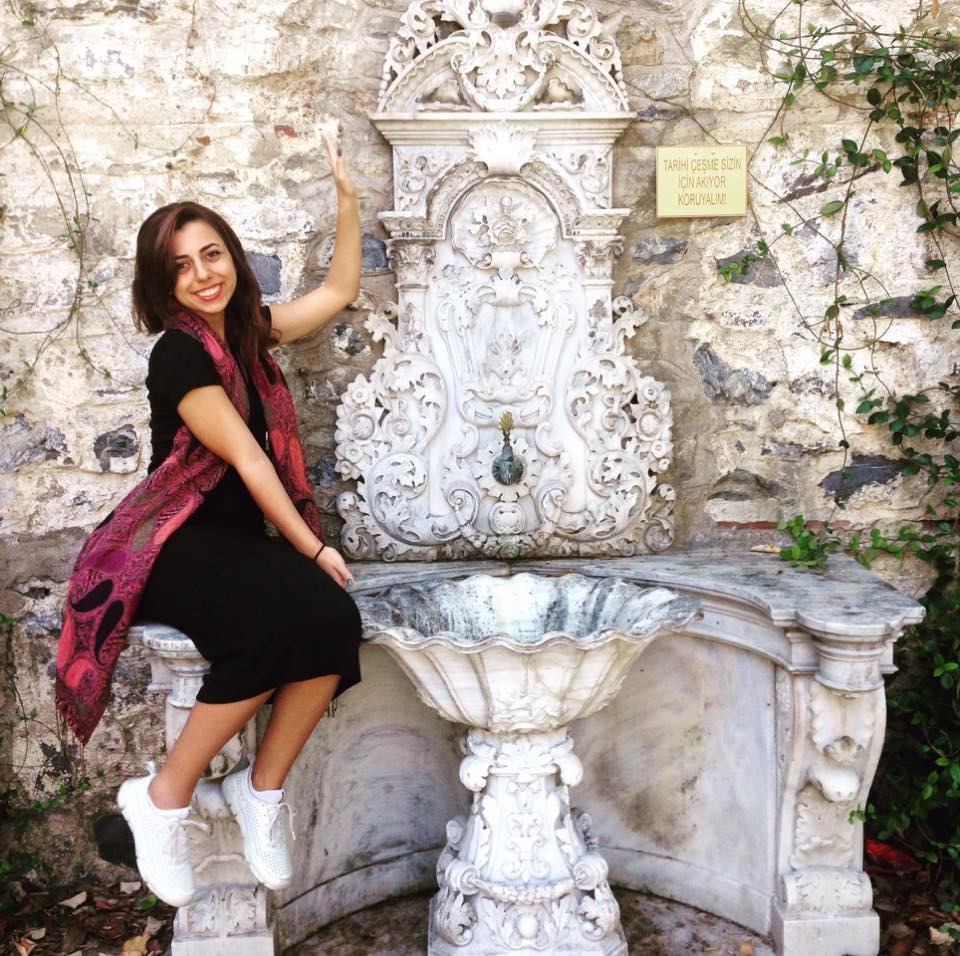 Sharon Mizbani
Sharon was born in Tehran, grew up in Toronto, and now lives in Istanbul. She is currently an exchange student at Boğaziçi University, with an M.A. from the University of Toronto. Nothing gets Sharon excited like a good conversation about the water supply history of the Ottoman Empire, which happened to be the topic of her M.A. thesis. On her downtime, she enjoys running through the 6ix with her woes.
Arya Afshar Mohajer
Arya is a Music student, part-time English teacher, and an aspiring writer. He left his home country of Iran just before turning 18. Arya has been in Istanbul since late 2010 and studies music at Istanbul Bilgi University.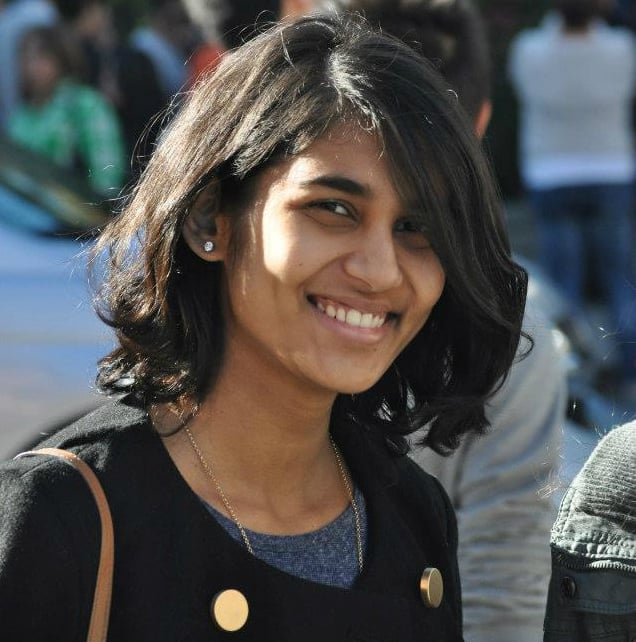 Neeha Mujeeb
Neeha is a TCK Indian who has a special connection with the number 7. After having spent 7 years in Dubai, 7 years in Istanbul and 7 years in New York, she is ready for her next adventure. She is returning back to her true love Istanbul to focus on her writing career for a couple of months before jetting off to France to pursue her MBA at INSEAD. You can follow her rants and antics on Twitter @NeehaMujeeb.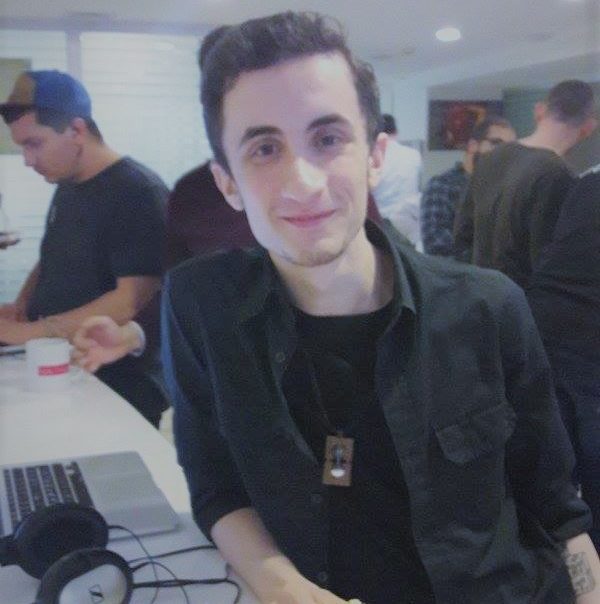 Othman Nahhas
I'm an aspiring author and stand up comic who can be found at Istanbul's Take Me Up The Bosphorus stand up comedy nights. I grew up in Syria and have so far lived in 5 countries and three continents. My main objective in life is to make as many people laugh as possible whilst sharing knowledge. I read philosophy and science fiction more than anything else. Check out my blog where I share random thoughts, poems, philosophical ideas, and short stories. You can also catch my podcast where I discuss social issues .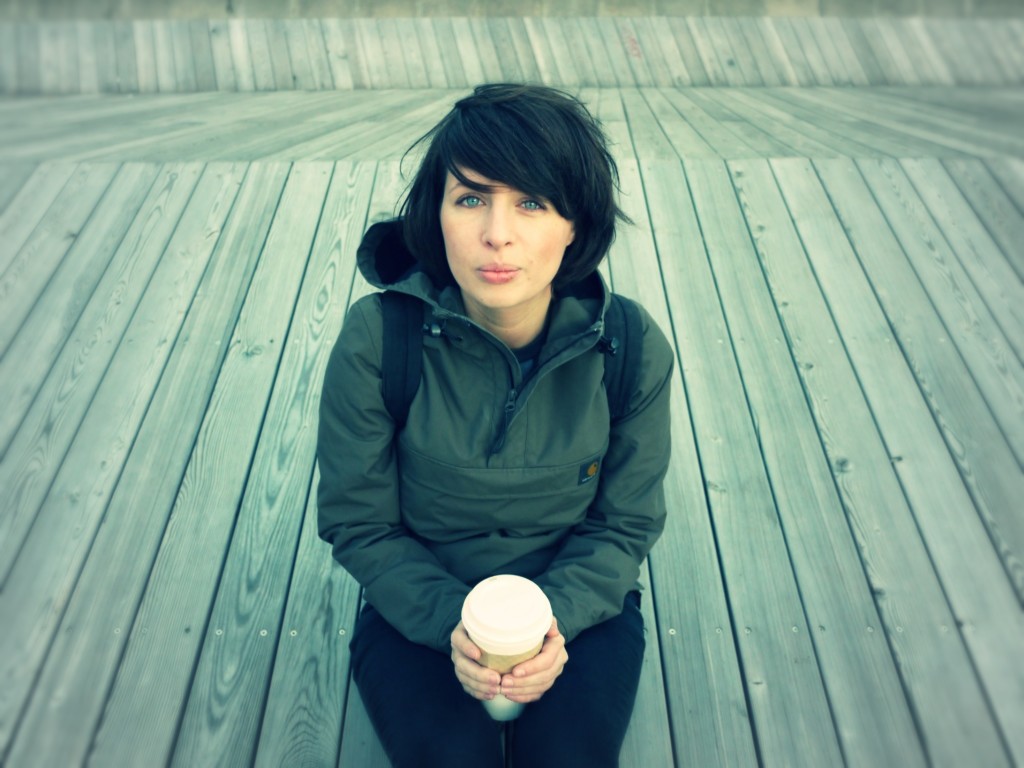 Sveta Nekrasova
After doing what we all wish we could do, Sveta threw caution to the wind and quit her soul destroying 9 to 5 office job in Moscow to follow her dream in Istanbul. She is now a freelance video reporter-editor working tirelessly to capture the fascinating fragments of life in the city.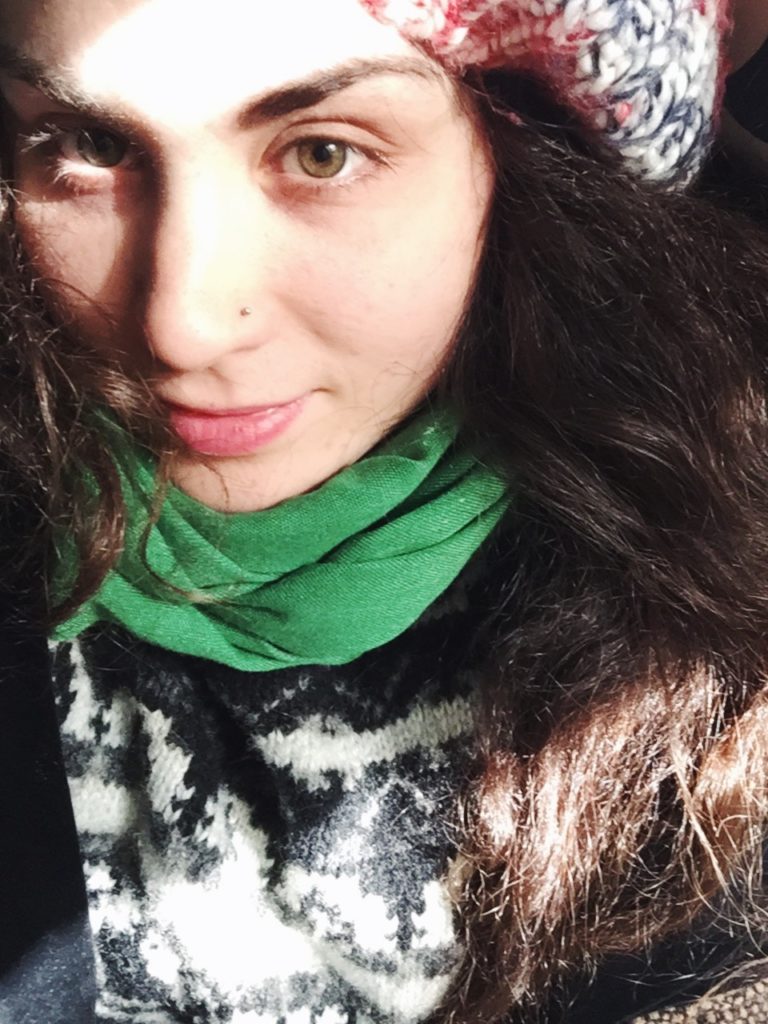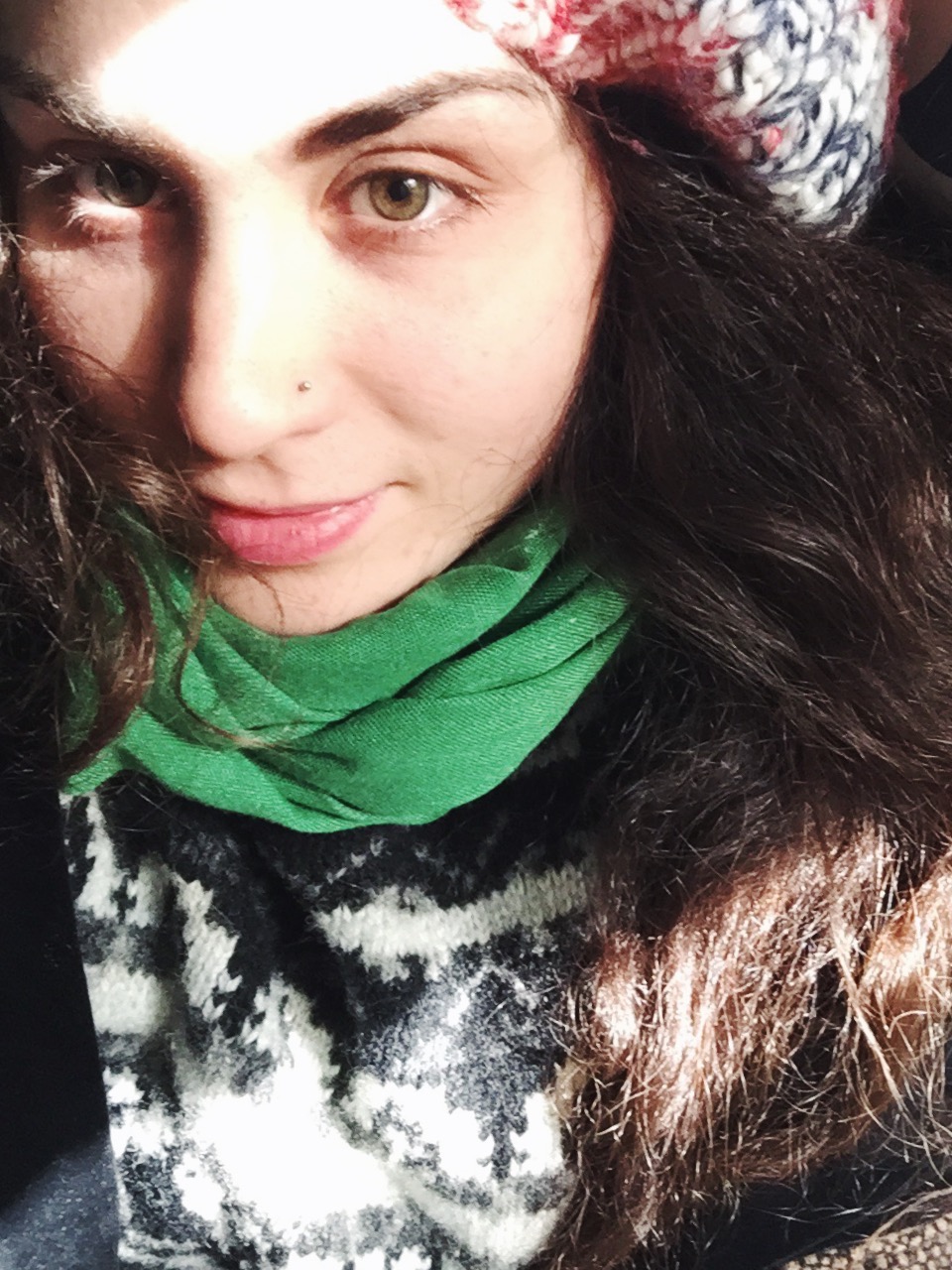 Sina Opalka
I think the most important thing to know about me is that I am in a deep relationship with travelling and that I love backpacks almost as much as I love travelling. If you were to open my backpack, you would find: my beloved camera, a notebook, approximately 7 pens, a big bottle of tea, at least one book related to my studies (philosophy), a long shopping list for stuff I have to get for the dinner I plan to cook, and hopefully my phone charger. I love to explore. In general. The world, people, food, new points of view….simply life.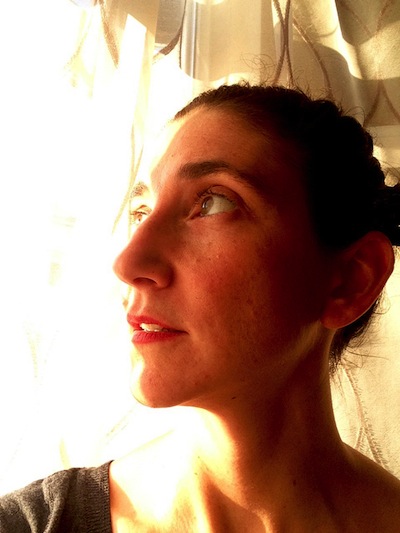 Marga Patterson
Turkish at heart, lover of nature and adventure. Always ready to explore the hidden treasures of Istanbul. Drawing and writing keeps her alive and well. You can check out more of her work here: http://margapatterson.com/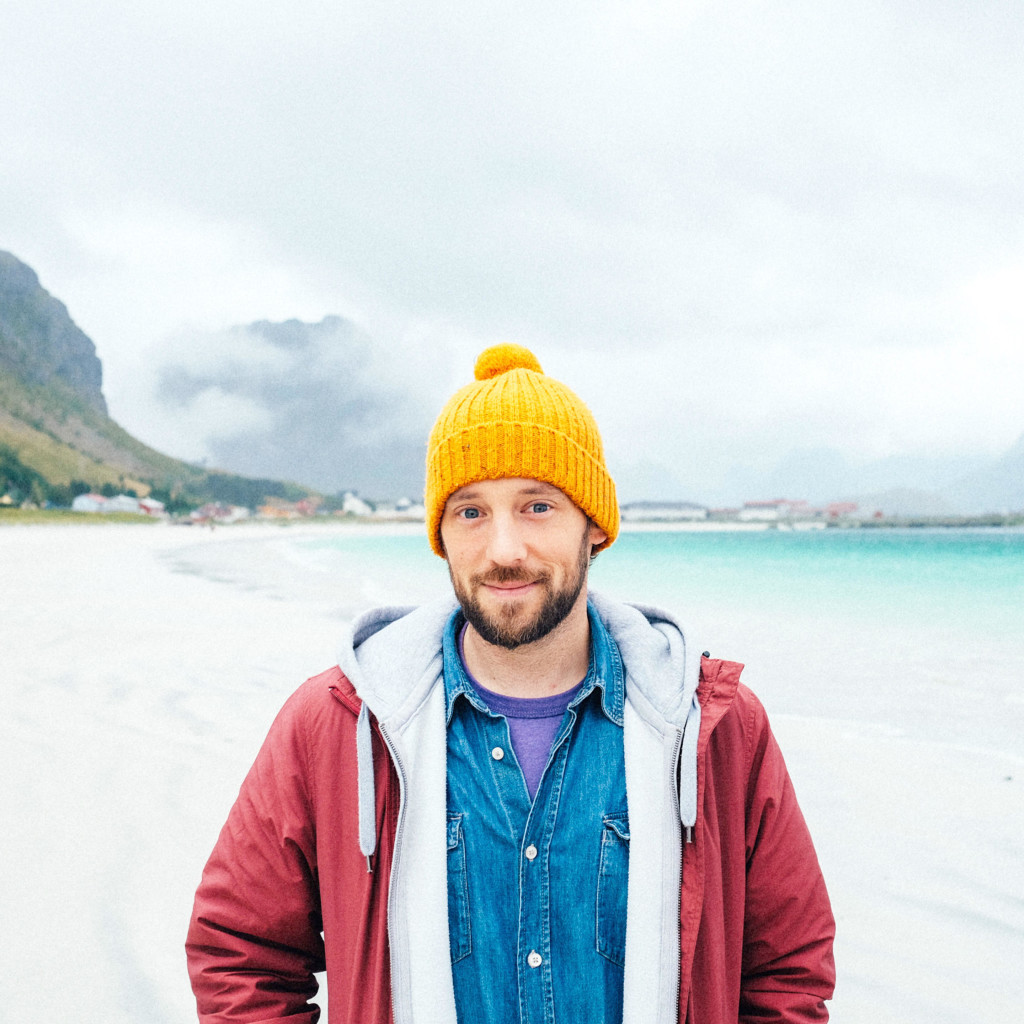 Alan Pedder
A traveller from a very young age, in past incarnations Alan has been a mathematician, magazine editor, music PR, and healthcare expert. These days he is mostly interested in travel writing and photography, and there is no city more photogenic and beautiful than Istanbul. You can find him mostly on Instagram or hanging out with his dog in Çukurcuma where he lives.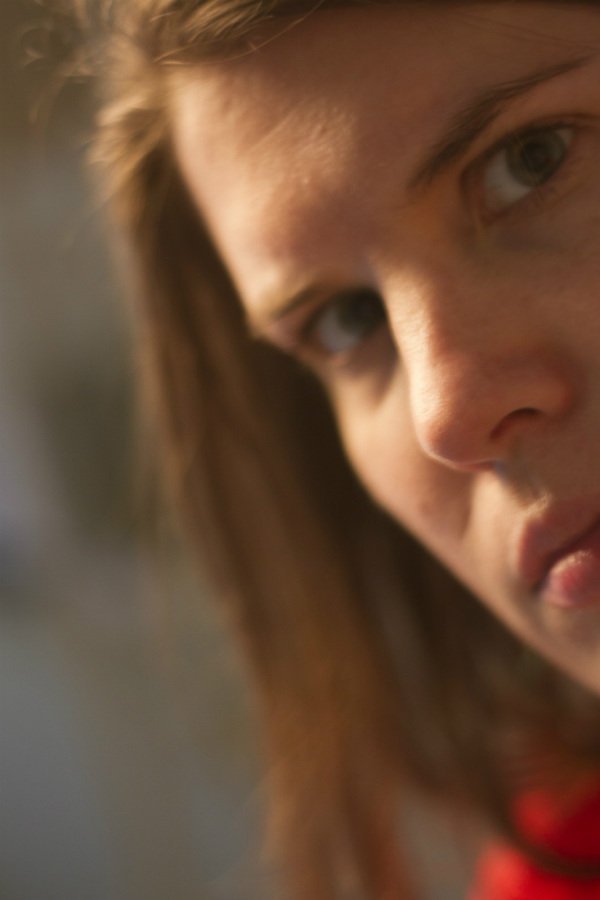 Erin Power
Erin is an artist and educator at a local high school where she teaches photography and art. Shooting both analogue and digital, Erin is especially interested in alternative processes such as photomontage, transfers, and cyanotype. Favorite photographic subjects are people and places that are lesser known and appreciated and she enjoys the challenge of making portraits of strangers.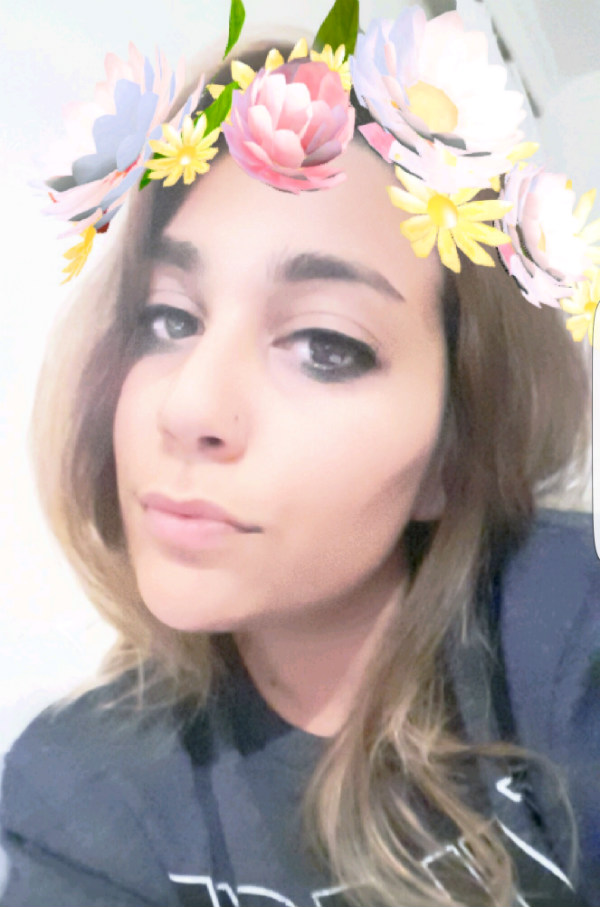 Suri Raeisi
Suri is an Iranian who was born and raised in Dubai. She is a psychology graduate from Middlesex University, and has worked as a student researcher and therapist assistant in Dubai and Tehran. Her love for video games resulted in her working for IGN Middle East. She is super picky about what she listens to and reads, and has a weird sense of humor. She is an art-enthusiast, photographer and traveler. She moved to Istanbul a few months ago with Pepper and Gooby (her pet dog and rabbit), and plans to pursue her MSc in Clinical Psychology next year. You can find her on Twitter, and her photography on her Instagram and website. (Feel free to follow her dog's Instagram while you're at it.)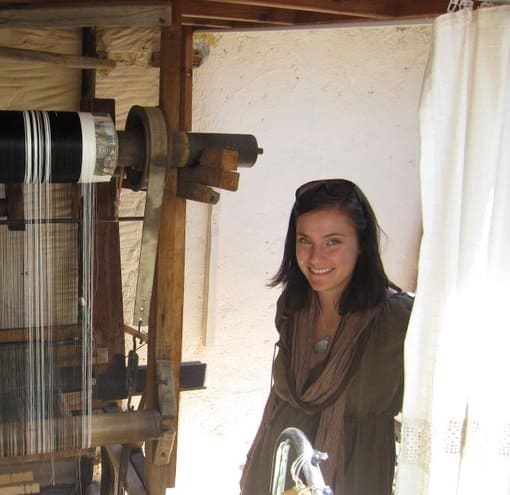 Gabrielle Reeves
Gabrielle is a visual artist with an inclination for travel and adventure. After several years of the nomadic life, she has at last settled in Istanbul. As a new resident, Gabrielle discovers the city through sketching the well known, and well hidden gems of the city. You can follow her experiences as a traveling artist at mavilale.wordpress.com as well as urbansketchers-istanbul.blogspot.it.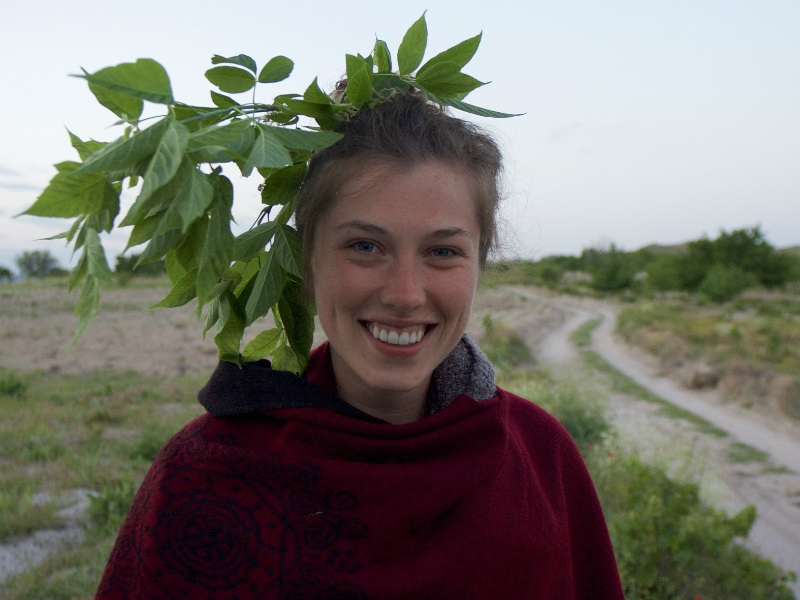 Rikki Roath
Rikki, originally from the American Midwest ended up in Turkey after running out of money while cycling the Danube River. It's now been 2, going on 3, years. She's mastered Turkish, hosted a travel show, and now divides her time between running up mountains, knitting socks, and perfecting her bazlama. Always in relentless pursuit of a good adventure, keep up with her travels on Instagram and catch her show on TRT Belgesel: Annemden Uzakta.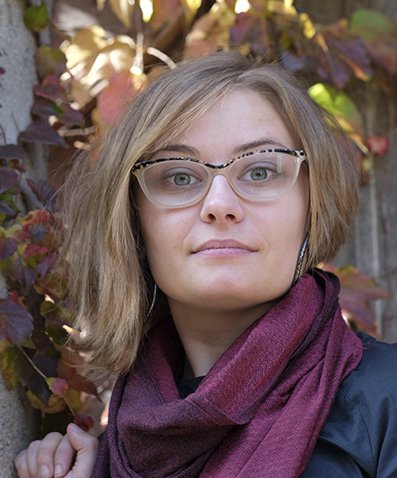 Dayla Rogers
Dayla Rogers grew up in Detroit. At age 17, she spent one year as an exchange student in İzmir, Turkey. After spending time in several cities around the world, she decided to return to Istanbul because it was her favorite. She is a teacher, translator and tango dancer.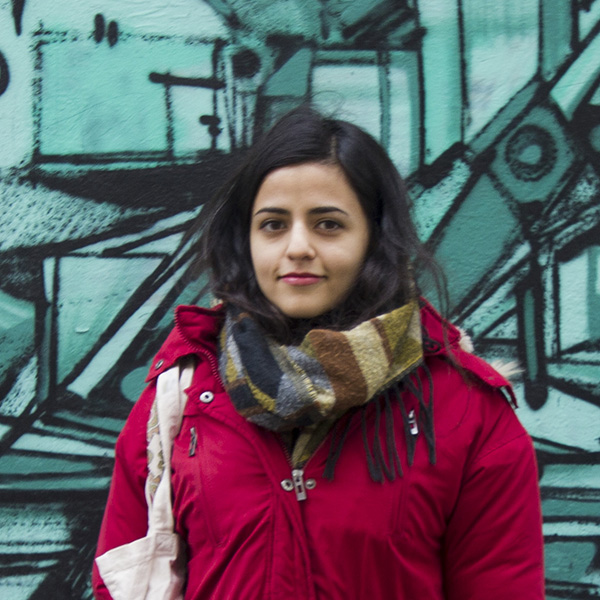 Merve Semsar
I am a Turkish/Iranian graphic designer. I hardly find free time between studying and work, but when I do I like to draw strange faces, read books that I bought years ago but couldn't finish yet and listen to music in languages that I don't understand.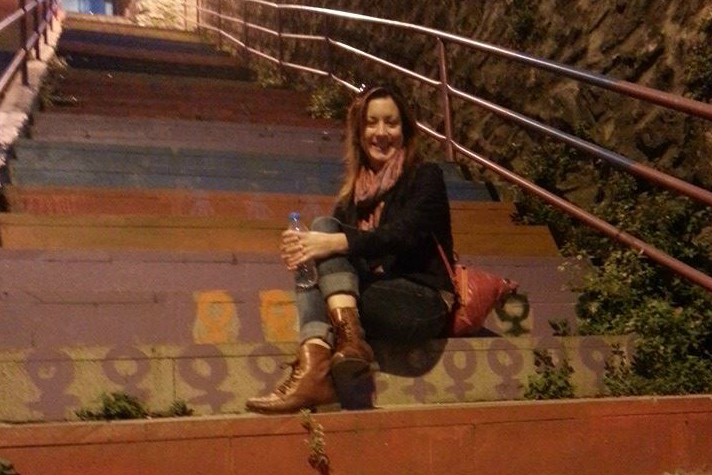 Amy Stapleton
Amy is a writer and editor at Yabangee. Originally from the UK she came to Istanbul for love and has lived here quite happily for four years. When she is not working to pay the bills, she spends her time strolling around the city, taking bad photographs and trying to ingratiate herself with the street animals. She has discovered that writing about herself in the third person is quite discombobulating.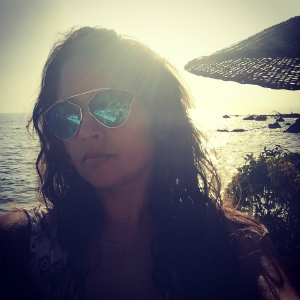 Tarana Suri
Tarana Suri is currently working as the Creative design manager at LC Waikiki. A world citizen, she has hopped around from Delhi to New York to Barcelona and ended up here in Istanbul. Her passions include shopping, eating, traveling and any combination of the above.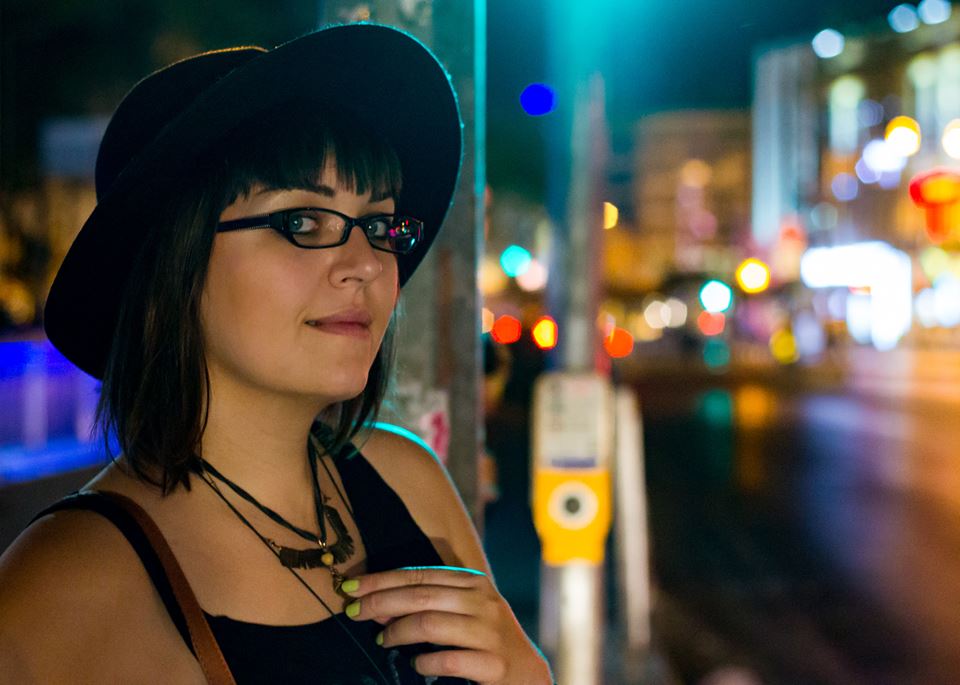 Julia Totino
Originally from Canada, Julia has spent the past several years in and out of the Middle East, living in both Cairo and Istanbul , a city she affectionately refers to as her "Achilles heel" (whatever that means). Passionate about a variety of creative pursuits, she can often be found wandering alone in the more decrepit parts of the city, digging for inspiration while drinking coffees and talking to the cats. She is currently writing her first book.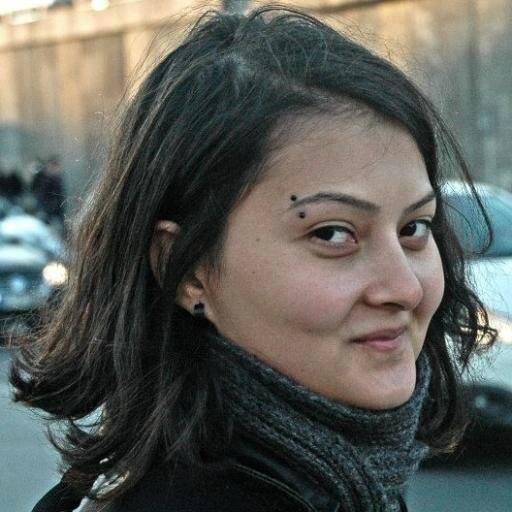 Turna Ezgi Toros
Turna Ezgi Toros studied chemical engineering and ethnomusicology at university. She founded a music web site named Müzikli Mevzular and continues to write for that. She is also working as events coordinator of Music Village Turkey project.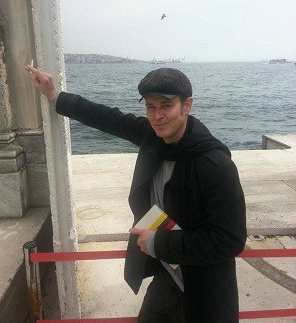 James Tressler
James Tressler is the author of several books, including Conversations in Prague and The Trumpet Fisherman and Other Istanbul Sketches. He lives in Istanbul.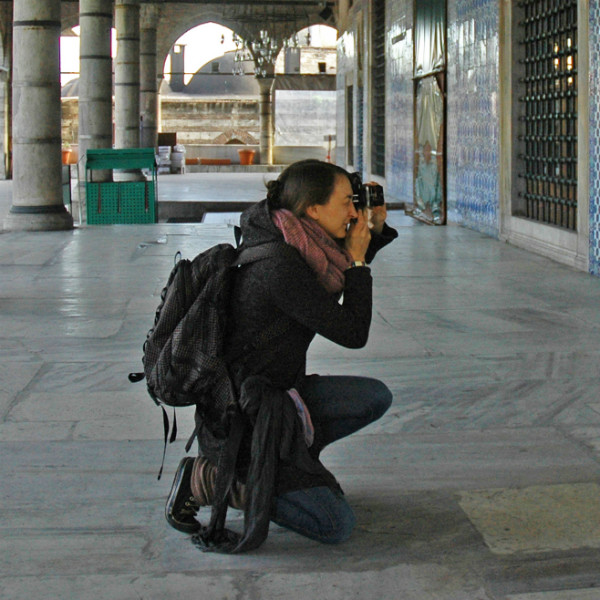 Melanie Völker
Melanie got caught by Istanbul's distinctive and unique tendency to chaos, its liveliness and unpredictability. The first Turkish word she learned was "kalabalık" and the cultural anthropology graduate doesn't get tired of capturing the city's visual density and absurdities as it happens within the aim of social documention. Analog. Mainly in black and white. You can also follow her on Instagram.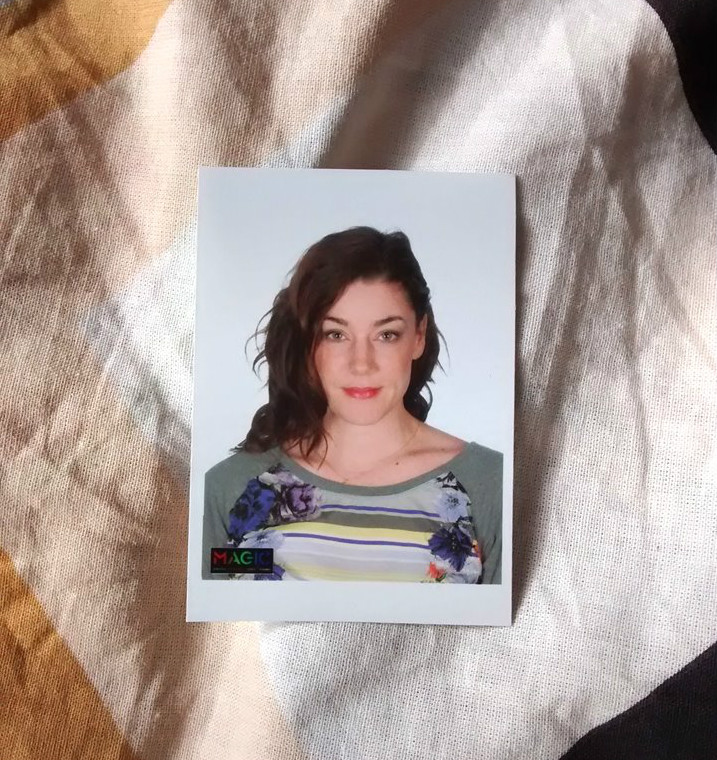 Missy Weimer
Missy is a artist and writer, born and raised in Chicago. She moved to San Francisco for graduate school and eventually made her way to Los Angeles. Currently living in Istanbul, she is making artwork (http://missyweimer.com) and writing about Turkey at latinforhoney.blogspot.com.tr.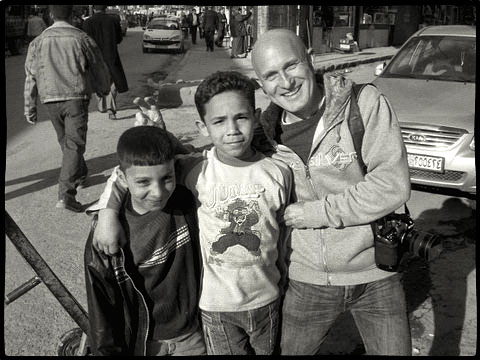 John Wreford
British photographer John emerged from a cloud of tear gas just as the Gezi protests were getting underway, arriving in Istanbul from war damaged Damascus looking for a quieter life. Ten good years in Syria had not ended well, surviving two and half years of the conflict before events conspired against him and he departed leaving a house and most of his belongings. Istanbul was an easy choice, chaotic enough to get lost in, diverse enough to stimulate and yet still offer a degree of sanity, he thought. John has exhibited his twice in Istanbul and his work has been featured in publications such as the New York Times, Geo magazine, the FT and many more. John is always ready to delve into the seedier side of Turkish life and more than happy to collaborate on projects. Website / Blog / Instagram / Twitter / Facebook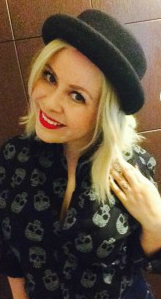 Mira Xavnur-Balic
Mira Xavnur-Balic was born and raised in Australia, but has lived in Istanbul since 2009. She feeds her creative side by studying fashion and is passionate about art and music. Check out what inspires her on www.barbarianbarbie.com.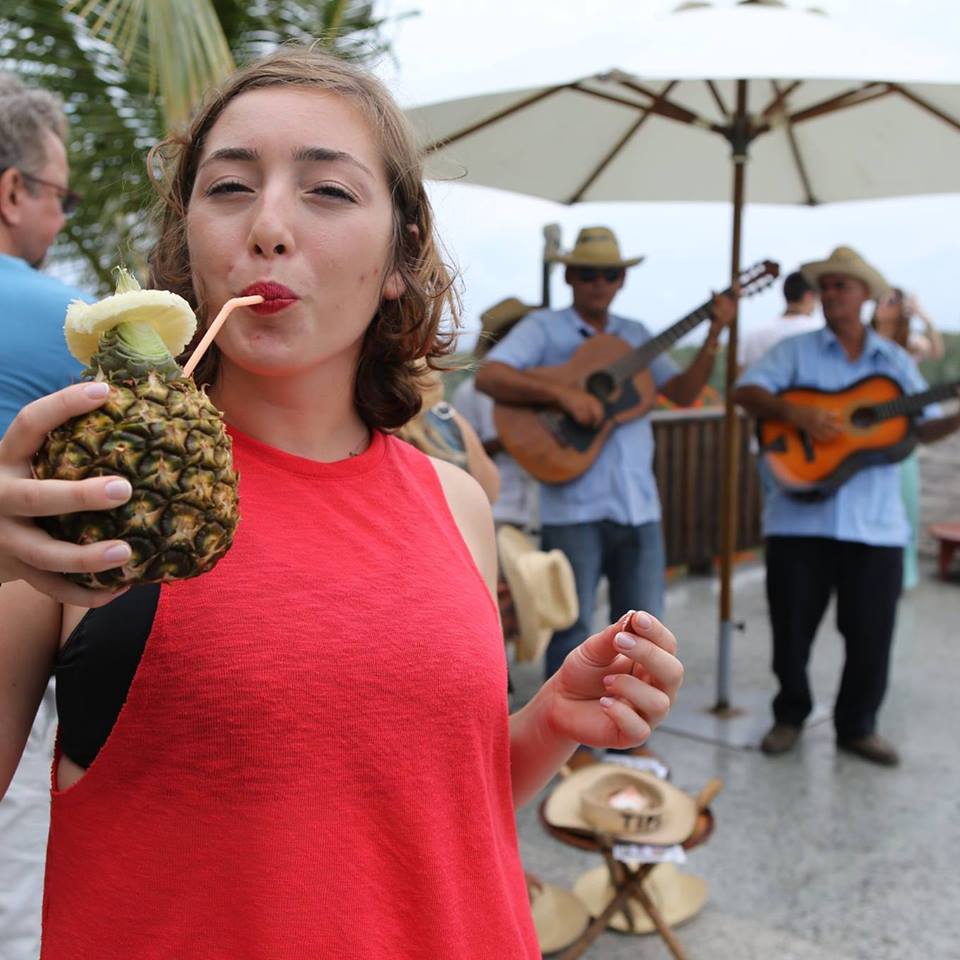 Ayşegül Yamak
Ayşegül is an economics student in Koç University, trying to enjoy Istanbul from afar. Apart from ups and downs in the economy, she loves travelling; she also enjoys jazz music, playing tennis, and observing Turkish people in the dolmuş. Addicted to Turkish food, she can manage to eat anything softer than stone.
Tarik Yassien
Tarik Yassien is an American who relocated to Istanbul in an effort to connect with his Turkish roots. He is a university instructor currently living in Beyoğlu. His passions here include the cuisine, nightlife and football culture. He hopes to soon be fluent in Turkish and well-versed in his knowledge of ayran.
Want to write for Yabangee? Send along your CV and an English writing sample to editor@yabangee.com.