Sick of leaving Turkish hair salons looking like a 50-year-old, overly done-up newscaster? No matter how much you try to tell hairdressers that you're not going to a wedding or entering a beauty pageant, they refuse to give up their teasing combs and golden copper dyes.
Well, I decided to take the plunge one day and walked into a trendy, Bağdat Caddesi hair salon where the stylists have tattoos on their arms, colorful hair and hipster outfits. I thought my prayers had finally been answered! Picture this: I already have short hair to start with, so any mistake is crucial as there's not much hair to risk. (Yikes!)
I asked for a very minor trim and for my all-over blonde hair to be only one shade darker. Well, what happened in a few hours was what nightmares are made of!
My shoulder length blonde bob was transformed into a pixie cut that was the darkest of browns…
So now that I've shared my hair fiasco, let's find ways to prevent it! A person's best friend and best investment is, without a doubt, a hairdresser. With some simple words and phrases under your belt, you can visit a Turkish hair salon with confidence, and leave feeling just as confident with a swinging hair-do.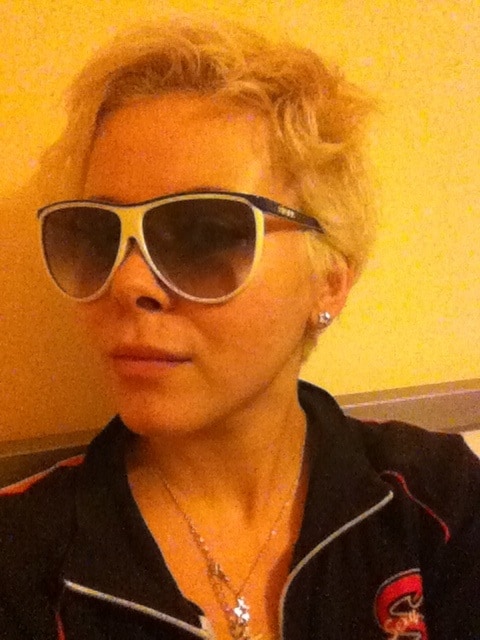 Let's start with the basics — the everyday necessities.
The salon is called a kuaför.   
WASH:     Yıkamak
SHAMPOO:     Şampuan
TREATMENT:     Bakım kremi
BLOW-WAVE, BLOWOUT or BLOW-DRY:      Fön
STRAIGHTENING TREATMENT:       Brezilya fönü
---
HOW WOULD YOU LIKE YOUR BLOW-OUT?
STRAIGHT: Düz fön
WAVY: Kırık fön  (literally broken blow-OUT)
CURLY: Kıvırcık
PERM: Perma
My hair is clean: Saçım temiz
My hair is washed: Saçımı yıkadım
---
SCISSOR-RELATED MISSIONS
FRINGE or BANGS: Kahkül (pronounced: kah-kul) rhymes with mule, fuel
LAYERS: Kat kat
PARTING: Saçını ayırmak
If the hair stylist asks you where you part your hair, he or she will ask: "Saçınızı nereden ayırıyorsunuz?"
You can answer:
THE MIDDLE (CENTER): Ortadan lütfen
TO THE LEFT: Sola lütfen
TO THE RIGHT: Sağa lütfen
JUST A TRIM PLEASE:
Sadece   uçlarından    kesin      lütfen
just         ends               cut         please
___  CENTIMETERS OFF PLEASE:
___  santim       kısaltın        lütfen
centimeters       shorten        please
SHORT: Kısa
MEDIUM: Orta-uzunluk
LONG: Uzun
NOT TOO SHORT PLEASE:
Çok    kısa    olmasın   lütfen
Very  short   not be     please
---
SHORT HAIR
For the ladies like myself who have short hair (at the work of Edward Scissorhands or of your own preference). You are a unique client in Turkey, so here are some tidbits.
USE THE RAZOR: Usturayı kullanın lütfen
SPIKY: Dik dik
NATURAL/MESSY LOOKING: Doğal ve dağınık
---
COLORS OF THE RAINBOW
BLONDE: Sarı (same as yellow, perhaps that's why they love having the bright yellow hair?)
BROWN: Kahverengi   (literally coffee colour)
COPPER: Bakır
RED: Kırmızı
BLACK: Siyah
GREY: Gri
WHITE: Beyaz
ASH: Küllü
Then you can have light, medium and dark of every color.
LIGHT: Açık
MEDIUM: Orta
DARK: Koyu
Lighten the color: Rengini açmak
Darken the color: Rengini koyultmak
TONE IT UP!
SHADE:  ton (pronounced: tohn, like the 'Mon' in Monica)
Two shades darker: İki ton daha koyu
Two shades lighter: İki ton daha açık
---
DYE-HARD!
Just the roots/regrowth: Sadece dip boya
Natural: Doğal
Scalp: Dip
Ends: Uçları
Foils/Balyage: Röfle / Balyaj
---
UP IN THE 'HAIR'
If you are invited to an event that calls for a chic up-do, first of all, I would like to wish you luck! There may be tears and there may be a lot of yelling, but these key words will help for a smoother appointment. When you wrongly tell a Turkish hairdresser that you are going to a wedding, the glitter hairsprays, the teasing combs, etc., all come out! So do not tell them you are going to a wedding. I usually say that I am going to a friend's birthday party (never your own). But by all means, if you are a fan of Dolly Parton-type hair, go ahead, it will be a wish come true.
HAIR-UP or UP-DO: Topuz (usually means 'in a bun')
PONYTAIL: At kuyruğu
So if you would like a natural looking messy up-do, you would say:
Dağınık ve salaş bir topuz olsun lütfen.
If you would like a sleek ponytail: 
Dümdüz ve şık bir at kuyruğu olsun lütfen.
---
TALK TO THE HAIR!
It's really bad!: Çok kötü!
I didn't like it at all: Hiç sevmedim 🙁
It's really nice: Çok güzel
I really like it: Çok sevdim 🙂
Here are some funny tidbits I use at the hairdressers when they over-poof, over-tease or over-spray my hair. It's cheeky, but in an innocent way so they don't get offended. 😉
I am not going to a wedding!: Düğüne gitmiyorum!
I am only ___ years old!: Ben sadece ___ yaşındayım ya!
I am not a newscaster!: Ben haberleri sunmuyorum!
(Used once when I was given helmet head, never happened again!)
---
A good option is to go armed with a picture that you can show. (Try to be realistic though.) When you get to the salon, all you have to do is, pull the photo out of your bag and ask confidently:
Please cut my hair in the style shown in this photo.
Lütfen saçımı bu resimdeki gibi kesin
Or are you a brave, courageous girl (like I was once upon a time)? Then you could always leave it entirely up to the hairstylist by saying:
What do you suggest?:
Siz ne tavsiye edersiniz?
But please beware, Yabangee accepts no responsibility for the taste of your hairstylist!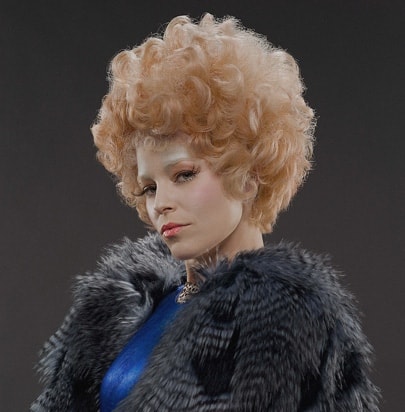 Well ladies (and gents), that's all on the hairdressing vocabulary lesson! The productive thing about going to the hairdresser is that it's something you probably do at regular intervals. So it just gets easier and easier, when you find a hairstylist you can trust.
Have you ever gone for a haircut in Istanbul? How did it go? Do you have any tips for hair salons in Turkey? Let us know in the comments!