Via Pro returns with a workshop on To do list 2.0 to teach us how to create more efficient To-do lists and take back the control of our lives. The workshop will run from 09.30 to 12.30 on Thursday, 25 January and is open to everyone. Those interested in attending can fill in the reservation form through the official page. The event will be in French.
From the organizer: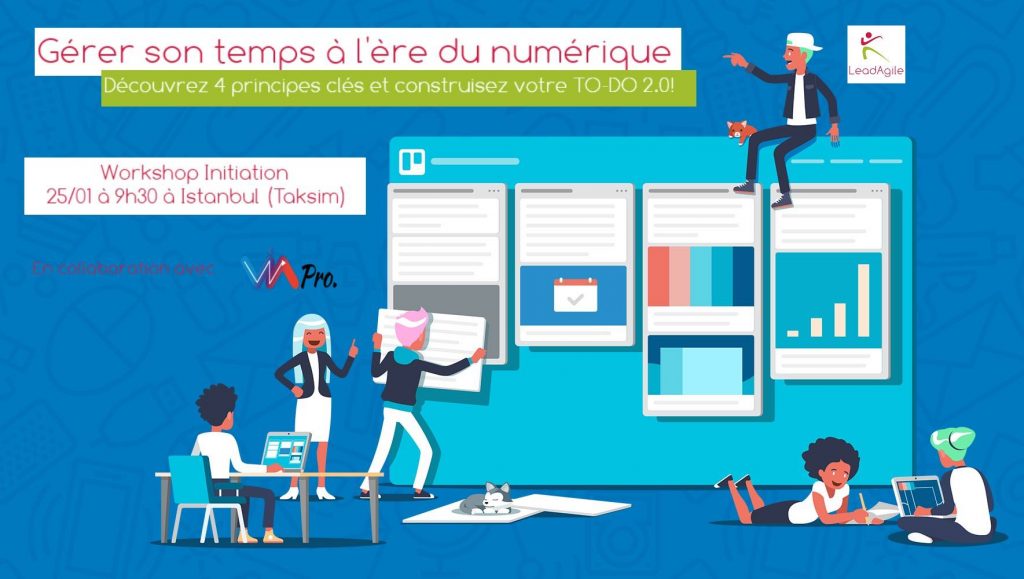 Welcome to the workshop TO-DO List 2.0! In this workshop, you will discover, in a fun way, how the implementation of 4 principles from the Agile working methods can improve the management of your time in everyday life, both professionally and personally. You will create, in a concrete way, your first effective digital personal to-do list, with the free tool Trello and you will learn how to use it!
***The event will be in French.***
—
For more information, check out the official Facebook event.
Image by Marie-Caroline Longin and courtesy of the organizer.
Address: İnönü Caddesi, No:14 Akar Palas Kat:3, Taksim, İstanbul
E-Mail: contact@viaproistanbul.com