x-ist will host the solo exhibition "Tyrant's Reign and Titan's Slain" of artist Ansen from Wednesday 22 March through Saturday 15 April.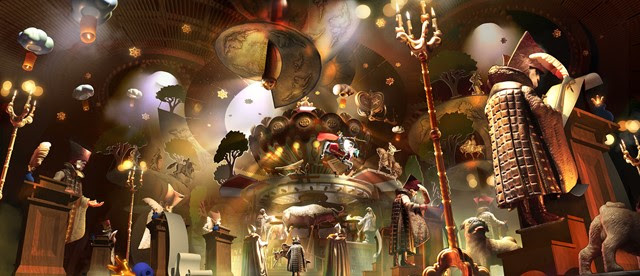 From the organizer:
With his last solo exhibition "Tyrant's Reign and Titan's Slain", Ansen adds a new episode to his past series.
In the context of a period passing from these 'demigods' – who have been identified with different concepts and existed with phenomena such as justice, order, memory, reminiscence, and even war and peace, but whose short-lived reigns have been pulverized by Gods – to "Tyrants", new demigods of our age's world order, we witness Ansen once again looking at human and power relations that he has examined before.
In this way, as a result of a partly mythical and mostly contemporary interpretation of an era, shortly, of a new world order, in which Titans, who – unlike the arbitrary rulings of Gods, approach human beings with the reality of mortality, take sides with them and revolt – are also brought to their knees by their allies, human beings, the series "Tyrant's Reign and Titan's Slain" emerges.
Today, mortals who now themselves play God sit on the throne of the new order. In comparison to the black and white universe of Noirland, Ansen's previous series – which pertains to the satirical but dark world of a vague future having, however, a predictable end, in which societies are ruled arbitrarily and by mere worship of power – a more colourful palette is presented to the audience.
In our time when our age's new global actors and balances of power constantly change and the past's deep and tainted traces are followed almost as a route, Ansen brings together in this exhibition the ancient era of Tyrants and the wrath that Titans fell victim to through mankind's betrayal by converting them into a story based on new alliances in the calm before the storm, metaphoric mechanisms symbolizing the system, kings, presidents, and unstable balances, and by processing them in an interwoven way.
—
For more information, check out the official exhibition page.
Monday / 11:30 – 19:30
Tuesday – Saturday / 10:30 – 19:30
+90 212 291 77 84
info@artxist.com
Featured Image – Ansen, 'The False Kingdom' (Modified History), 95 x 200 cm, (2017)(source: press release)
Abdi İpekci Caddesi, Kaşıkçıoğlu Apt. No: 42 D.2 – Nişantaşı