Spread across the quaint streets of Karaköy there are restaurants, cafes and bars at every corner. There is one type of restaurant, in particular, which you don't often stumble upon – a restaurant solely dedicated to the art of making soup. 'Soup House', a small, cosy place situated right next to Saint Nicholas Orthodox Church on  Mumhane Caddesi  serves typical local favourites, such as 'İşkembe' (made from sheep's intestines) or, for more classical tastes, a range of delicious soups, from tomato to mushroom. Perfect for a light lunch.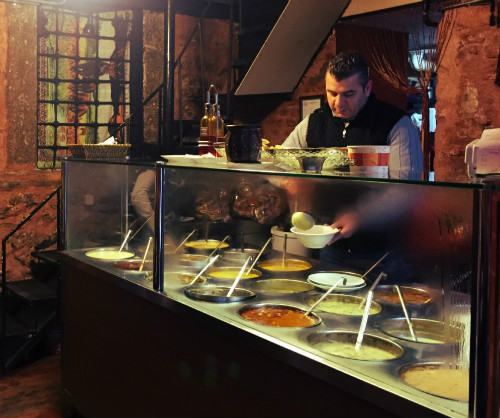 Known as one of Turkey's greatest architects, Mimar Sinan, the mastermind behind Sülemaniye Mosque, the largest mosque in the city, also designed the Kılıç Ali Paşa Complex. Located directly opposite from the modern day Mimar Sinan Art University (situated in an old building that used to serve as a cannon foundry, Tophane-i-Amire) the Kılıç Ali Paşa complex consists of a mosque, hamam, fountain, tomb and medrese (educational institution). Kılıç Paşa, Grand Admiral of the Ottoman Fleet, ordered the complex to be completed by 1857. The exterior and interior of these 500-year-old buildings designed by Mimar Sinan are stunningly beautiful. The hamam is still in use and you can have a full Turkish bath experience for only 150TL. Make sure to make a reservation!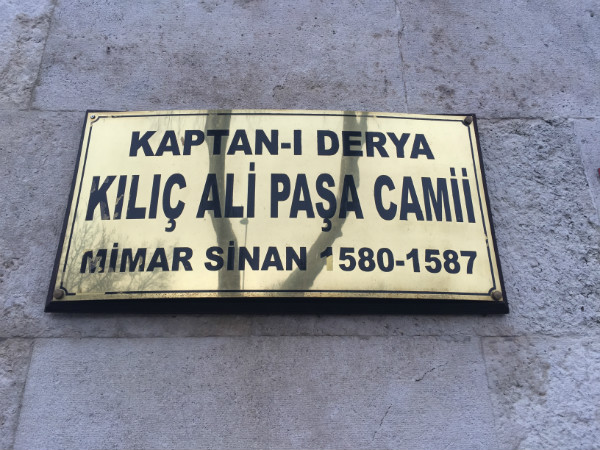 Istanbul Modern is one of the most famous museums of contemporary art in Turkey. Host to Istanbul Biennial organised by the Istanbul Foundation for Culture and Arts every 2 years, Istanbul Modern houses famous artists from Turkey and all across the globe. With exhibitions changing throughout the months, it currently has three different exhibitions: 'Artist's in Their Time', 'Habitat' and 'Till It's Gone'. At the price of 25TL for adults and 14TL for students, you can spend hours walking around the two-floor venue located in an old converted warehouse by the Bosphorus. The museum restaurant, which is also situated by the sea, is also worth a visit, for the view alone.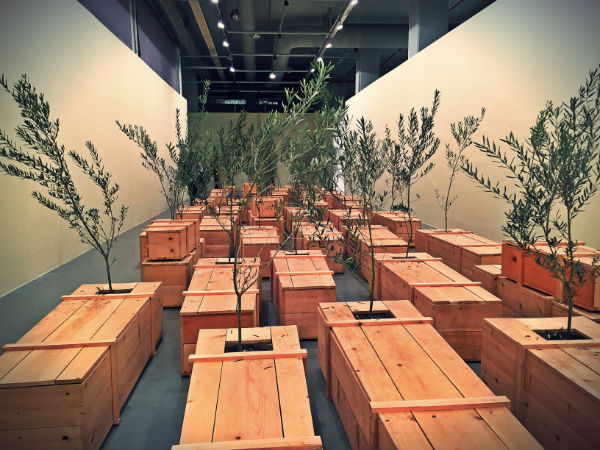 Looking to have a tea or coffee break? Or perhaps just to sit and read a cosy book or work on your laptop? Dem is the place for you. A cafe dedicated to tea, Dem serves over 150 different types of green, white, black or herbal teas from all around the globe. Full of locals and foreigners alike, in this vibrant atmosphere, tea enthusiasts are either discussing their latest projects, idly watching passers-by or flipping through the latest copy of  'Time Out' left by the previous customer on the tables.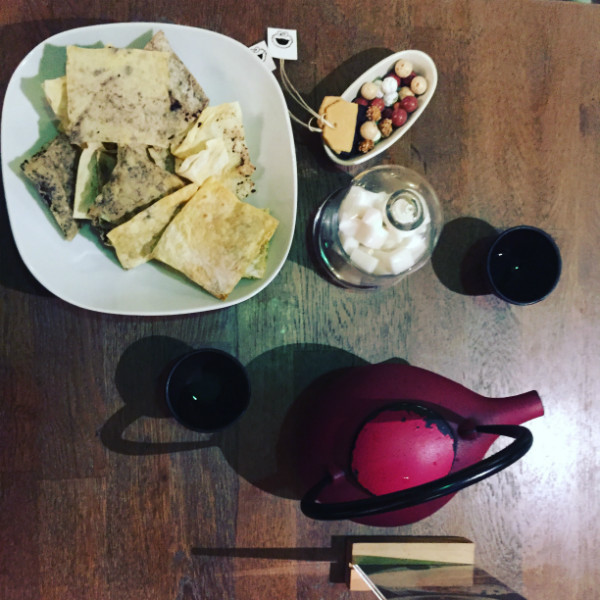 Karaköy's famous second hand vintage shop, Karaköy Junk, whose tagline reads 'To create you need a good imagination and a pile of junk,' is the perfect place for vintage junkies or for those who enjoy exploring odds and ends. Packed with items ranging from metal posters from the 60s, old radios, clothing, jewellery – the atmosphere inside the shop is truly funky. The sign captures and lures you inside to take you on a trip down memory lane. The owner, Aslı, is a wonderful soul and incredibly passionate about her collection of 'Junk'. Why not stir the imagination?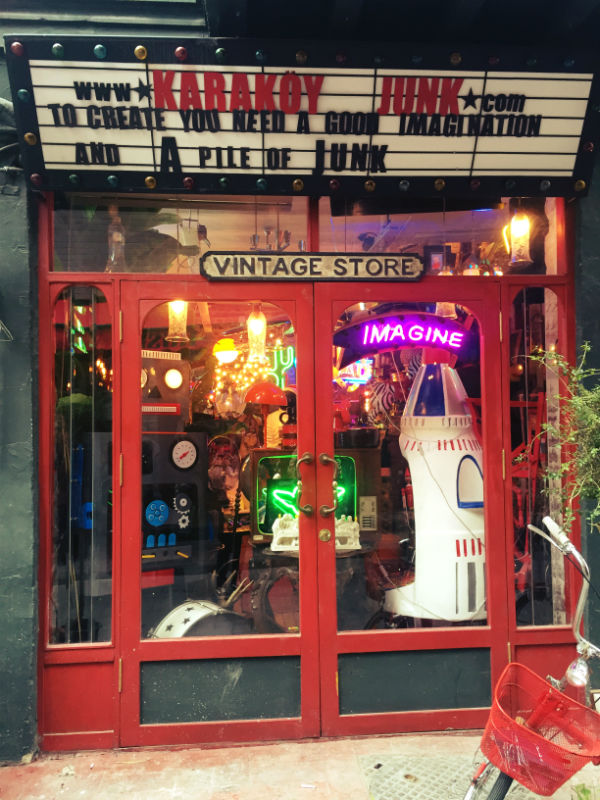 All images courtesy of Melissa Clissold.