Three years ago, Merve Pehlivan, an art and writing enthusiast, decided to create a friendly environment where writers, poets, singers and performers of all types could share their craft.
"Spoken Word Istanbul is inspired by and is a sister community to Spoken Word Paris, founded by a dear friend David Barnes," Pehlivan explains. "I was a part of the Anglophone literary scene in Paris six years ago and wanted to start something similar here in Istanbul." Three years later, Spoken Word Istanbul is now renowned for hosting high-quality amateur and professional speakers and performers.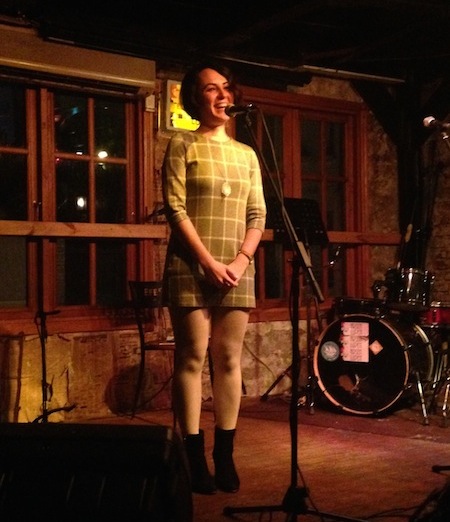 "Over the years, Spoken Word has hosted scores of gifted writers, both residents of Istanbul and travelers, and sustained a community that cherishes, honors and inspires spoken word," she says. "As far as I know, Spoken Word Istanbul is still unique in its blend of poetry, prose, music, stand-up comedy and improv," she comments. "There are improv nights, concerts, comedy nights and poetry readings elsewhere in the city, but Spoken Word welcomes all of this and more. In fact, we don't even impose a strictly-defined genre."
The most recent session of Spoken Word was no exception. Traditional stories from New Zealand, a vibrant piece about sexual identity, poems in Farsi and Turkish, and a vibrant manifesto in Polish against hate and authoritarianism were among some of the acts that moved the audience. Maria, a Colorado-native, kicked off Spoken Word's new season by reading some of her poetry from her phone because she's "24 and it's 2015". Many people from the crowd and the other performers praised her fast-paced, blunt yet relatable poetry.
Rowan, a very interesting character from New Zealand, delivered a caustic yet incredibly funny poem about his tumultuous relationship with Istanbul. What was impressive about his performance was that he wrote his piece a few moments before going on stage. You can watch part of his act here:
[youtube id="iviow1e3YHk" width="600″ height="350″]
Throughout the evening, different styles and personalities graced the stage with original performances. As a host, Merve did a great job creating a safe and encouraging environment for people to come on stage and express themselves. She also showed great ability in mixing genres, as well as regular and new performers. "Spoken Word has seen so many friendships flourishing, every night we reinvent ourselves," she commented during the break.
Cherie was one of the newcomers who stood out on Wednesday night. She recently quit her job as the Regional Communications Adviser at the UNDP Regional Hub in Istanbul but decided to stay in the city with her husband for a while. These days, she is in the process of writing a book about what 30 years working for the National Enquirer and the UN have taught her about life. In this short video (in which you will have no trouble identifying a very high-profile actress), she discusses the importance of nurturing friendships:
[youtube id="HBzLuhjkvwM" width="600″ height="350″]
Lisa, Enes and Aslı were the crowd's favorite comedians. Lisa, an ex-customer relations officer for the Royal Bank of Scotland moved to Istanbul over a year ago when she decided to pursue her passion and become a full-time writer. "It only took me 38 years to go for what I really wanted in life," she says. Thanks to her friends who counseled her to come up on stage, the crowd really enjoyed her candid way of explaining how procrastination is a major issue for writers "especially when you are paid to write erotico-romantic, but that you can't use kinky words".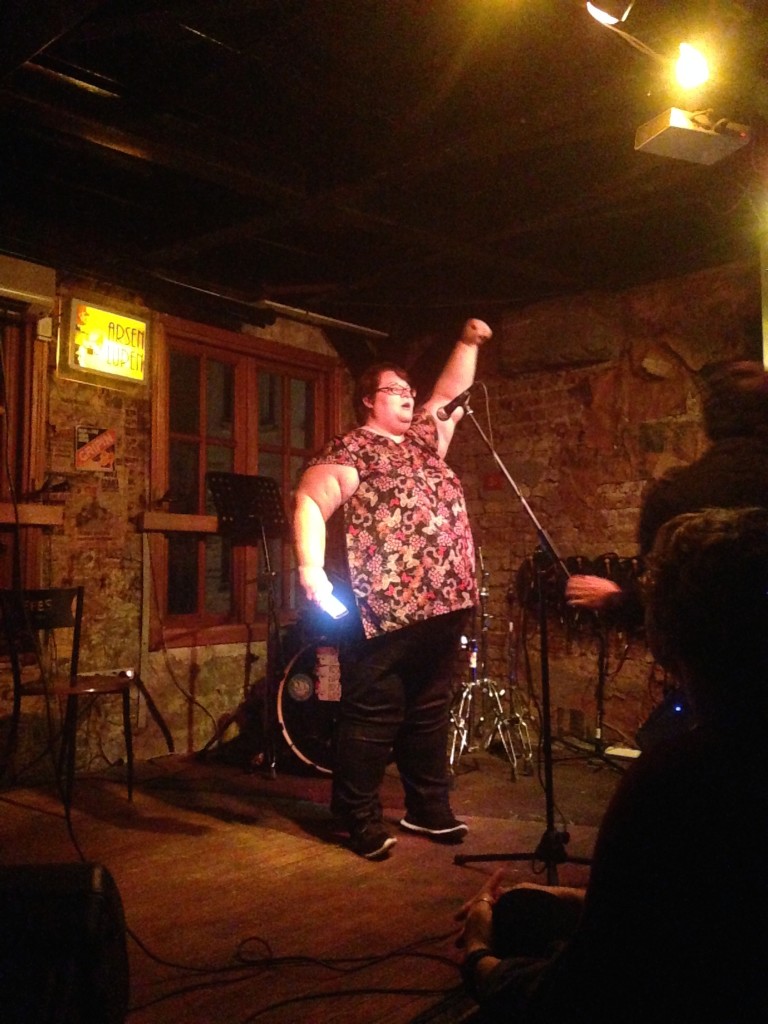 Members of "Take Me Up The Bosphorus", an English-speaking stand-up comedy group, Enes and Aslı rocked the stage and made the crowd laugh and ponder. In this extract, Aslı talks about the "I will take you home" trick. For those who have no idea what I am talking about, here is how Aslı defines it:
[youtube id="S8zRTXGEkHA" width="600″ height="350″]
"Over the past three years, our goal was to introduce and spread the concept of spoken word performance," Pehlivan says. "And because we consistently had high quality performers who kept Spoken Word alive, I think it's time to take Spoken Word to the next level with open-mic nights every two or three weeks," she concluded.
If you would like to attend the next Spoken Word session, check out their Facebook page or send an email to spokenwordistanbul@gmail.com for additional info.
Featured Image Source: Spoken Word Istanbul