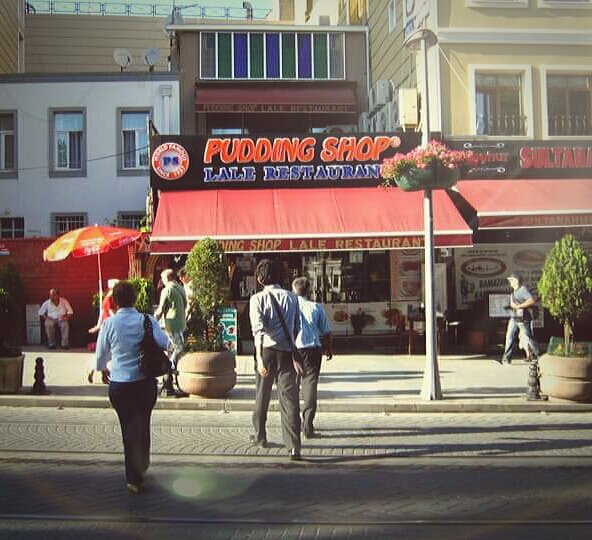 My first introduction to Istanbul came via embellished story, when my father regaled me as a pre-teen with tales of his freewheelin' hippie misadventures traveling through Europe in the early 1970s in a blue-painted van.  While my dear dad would no doubt love it if I passed on many of his more colourful anecdotes to you, dear readers of Yabangee, restrictions in time and space will lead me to focus on his Istanbul-specific chapter (though I will say that travel has changed a lot since then, when apparently one could just camp out overnight in the middle of Athens' coliseum, and a flight from Canada to London would set you back a mere 60 bucks).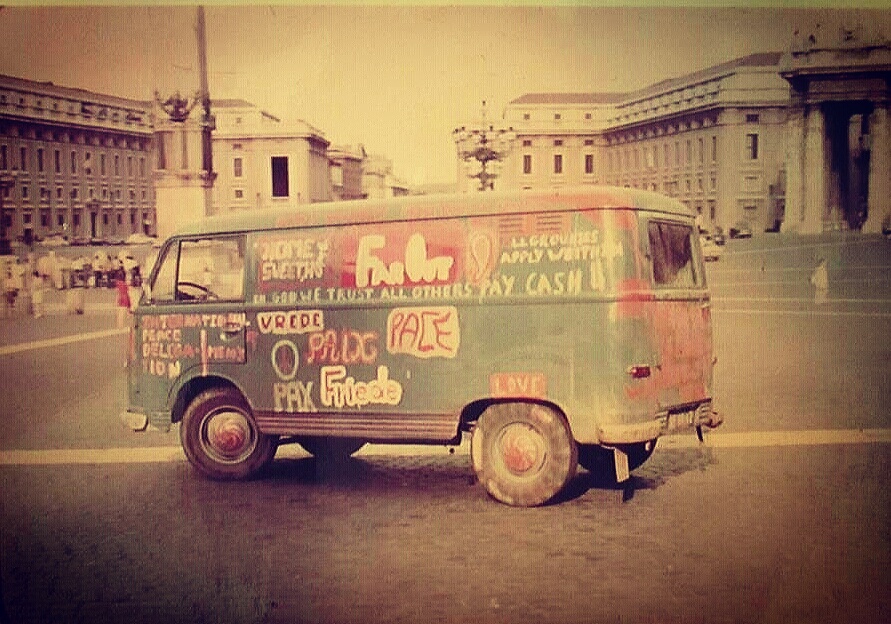 Istanbul: it sounded particularly exotic and interesting to my young, curious ears – the furthest eastern point of many flower-power backpackers of my parents' generation. After driving through then Yugoslavia and a brief foray into Bulgaria, his brethren of long haired, leather-pouched and sandaled vagabond friends arrived to Istanbul in the winter of 1971, and slept in their van, which they parked somewhere in the backstreets of Sultanahmet. I guess two girls in the group had it in their heads to continue onwards to India (to "buy caftans", in the words of my father), and the rest of the caravan thought they would get a little taste of the east themselves by visiting Istanbul before heading back to Western Europe.
Because it was the 70's, and everyone's memories of the 70's seem to be somewhat sparse and clouded in a smoky halo of dubious origins, the only thing that my dad really seems to remember about Istanbul (besides the old taxis and driving across the snow-covered Galata bridge), is spending hours at some mysterious cafe known as "The Pudding shop".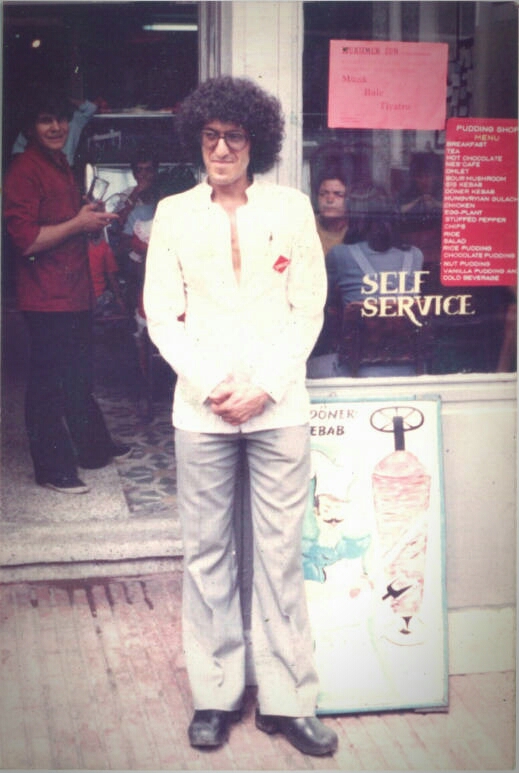 An interest in history led me to googling Sultanahmet's touristic sites and, sure enough, the Lale Café "Pudding shop" that we have all seen down along the tram line across from Hagia Sophia, is THE pudding shop of my dad's nostalgic discussions. Apparently, during the sixties and seventies, as Istanbul became the starting point for many of the more adventurous wanderers to begin their 'hippie trail' overland journey to India and Nepal (through Iran, Afghanistan and Pakistan – serious caftan territory) and, as there was no internet or smartphones to help travelers communicate in those days, "The Pudding shop", and its bulletin board, became a messaging service for travelers looking to meet other pilgrims headed east, share stories, braid each other's hair, swap information and so on and so forth.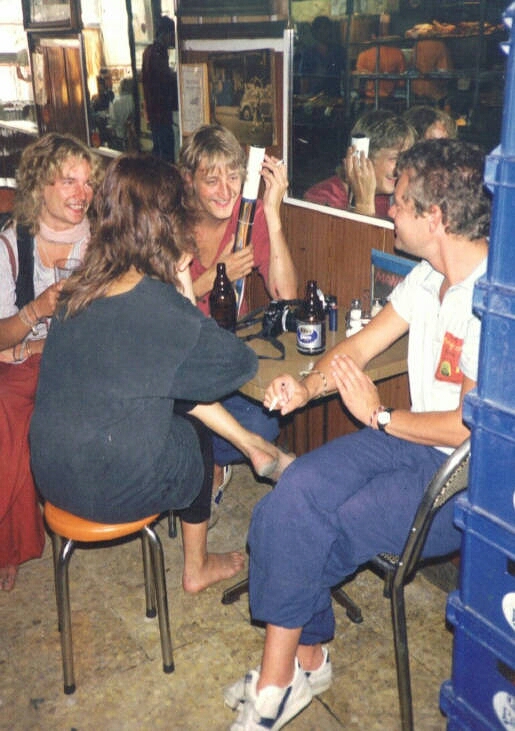 According to my online research, some of the messages left on the shop's bulletin board were quite personal and included love letters and confessions, including a note from "Megan" to "Malcolm" apologizing for "the business down in Crete" (incidentally, my father also spent 6 months in Crete but I'm not sure I even want to ask if he knew anyone named "Megan"). Another amusing story from the cafe's heydey involves a microbus driver who, apparently, didn't have enough seats for all the young hippies who wanted to share the long ride to Kathmandu, so the Pudding Shop's owner supplied them with a chair, saying to "drop it off on your way back through Istanbul."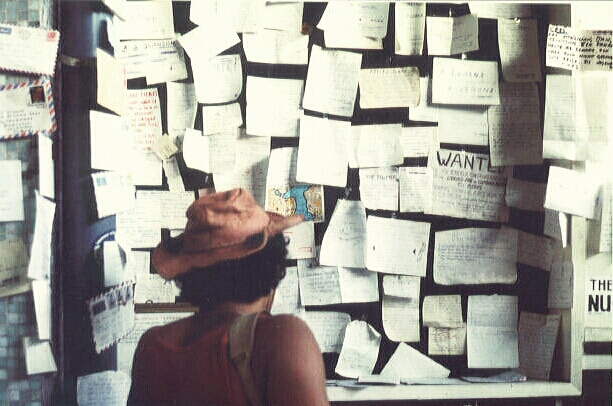 Taking its nickname from the Tavuk Gogsu pudding that it served, 'The Pudding Shop' (originally opened in 1957 as the 'Lale Pastahanesi'), still stands and as far as I know still sells its namesake chicken dessert, but the space itself has obviously lost some of its character as times have changed, and now exists mainly as a photo-op touristic draw for those aware of its history, or a self-serve lokanta for those just looking for a quick meal. It was featured in the notorious 1978 movie "Midnight Express", and perhaps lost some of its appeal due to that film's less than flattering portrayal of Istanbul. Regardless, next time you're down in Sultanahmet and craving a bite, consider dropping into the once infamous pudding shop for a slice of Istanbul's bohemian folklore.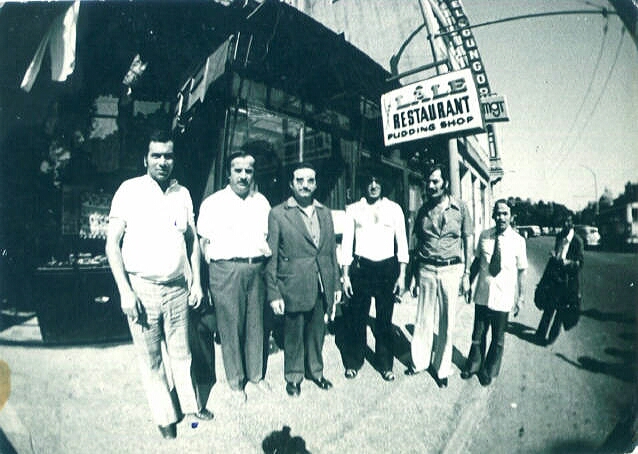 Hippy van and contemporary Pudding Shop photos provided by Julia Totino. All others curtesy of The Pudding Shop