For those who were at Bomontiada on St. Patrick's Day, you'll know it was a sloppy, high-energy affair for nearly everyone present. The holiday simply lends itself to letting loose. Thus, a midnight session at Babylon Bomonti to dance off some of the Irish lager was a welcomed delight. It also happened to be a crowded late night of enthusiastic attendees and talented performers.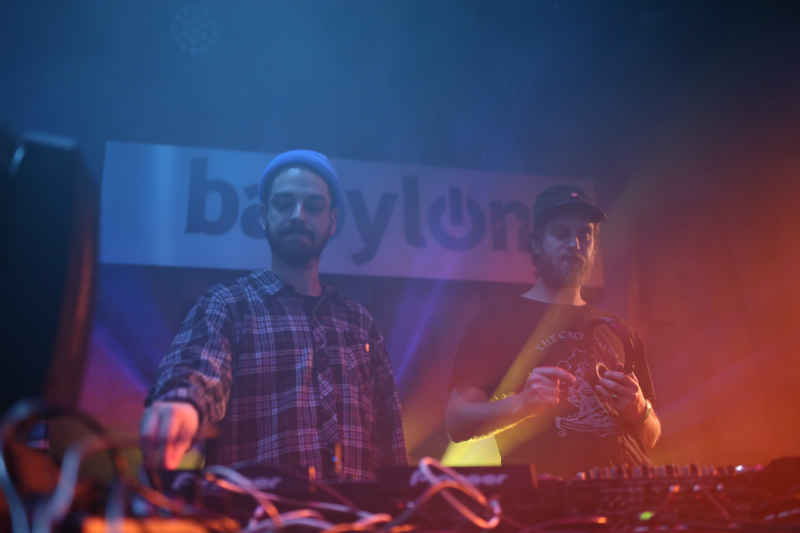 The session was headlined by Tel-Aviv based DJ duo Dori Sadovnik and Niv Arzi, better known as Red Axes. Formerly of the post-punk outfit Red Cotton, the two have a long history of collaboration. Active in their modern form since 2010, they've come a long way from underground basements to global recognition. Those seven years have seen a number of quality EPs drop, including 1970, Caminho De Dreyfus and Pil Sagol. They also put out a full-length Ballad of the Ice in 2014. Their growing catalog sees the duo shift between elements of house, techno, and disco with a tendency to push themselves in new directions and deviate into new sounds. A wealth of live recordings and remixes also help demonstrate their strength in production. In continuing their growth, they also kicked off Garzen Records in 2015, allowing them to experiment within their own context, as well as incorporate other artists.
The night actually started (and featured an after-party) with Kaan Düzarat — local DJ, producer, record label manager and Red Bull Music Academy alumni. Operating throughout Istanbul's music scene (many may know him under FOC Edits or his gig at Dinamo FM), Kaan's late-night presence is always appreciated. Running what felt like a lengthy set, Kaan gradually turned up the energy, craftily drifting between cuts, blending old and new. By the time he passed the torch to Red Axes, Babylon Bomonti was full of people finding their groove.
As someone who is typically disappointed by late-night electronic gigs, I usually find myself fearful at this crucial juncture. The headliners are coming on, it's well past my bedtime, the space is full and buzzing, and we're about to have the climax of the evening dictated by the main performer(s). It's too late to turn back, either the night gets electrified or the vibe hits a wall. Not to mention, having particularly enjoyed Düzarat's closing half hour, there's always the possibility of a decline.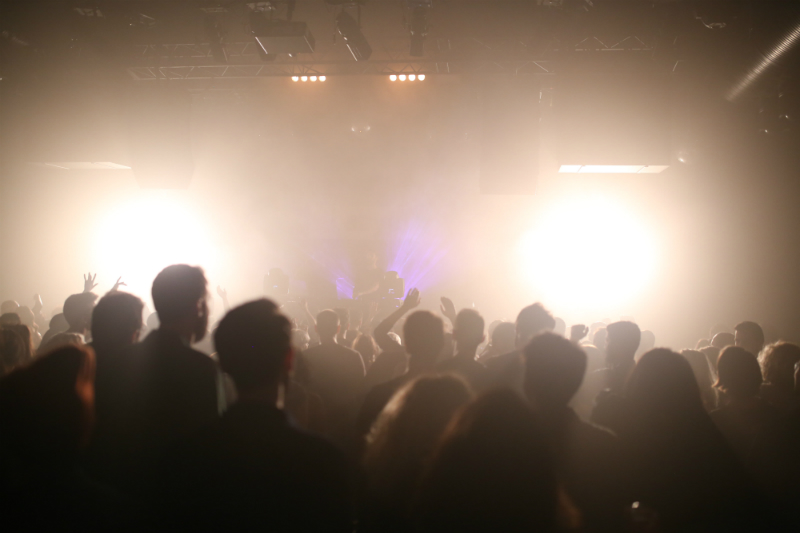 Fortunately, there was nothing to fear. A seamless transition kept the bodies moving, while Red Axes slowly slid into their own stylings and took the festivities to a new level. Babylon Bomonti was amplified, people were breaking it down and the atmosphere was overwhelmingly positive. Stealing the occasional break to venture outside and check out the ongoing St. Patrick's celebrations, it was nice to see that revelry was an ongoing theme throughout Bomontiada.
The night concluded for me as it so often does at these kinds of events. Unable to stay out until the morning hours with the big kids, I eventually slipped out an hour or so into Red Axes, who were showing no signs of slowing down. As far as I can tell, everyone would have been thrilled if they kept it going til' sunrise, and I honestly wouldn't have been that surprised if they did.
All images courtesy of Babylon Bomonti.