What could be more interesting than gawking at symbolic artifacts once belonging to heartbroken Istanbulites? The answer is nothing.
The Museum of Broken Relationships travelling exhibition is making its 2nd visit to Istanbul from Friday 3 through Sunday 19 February at Istinye Park.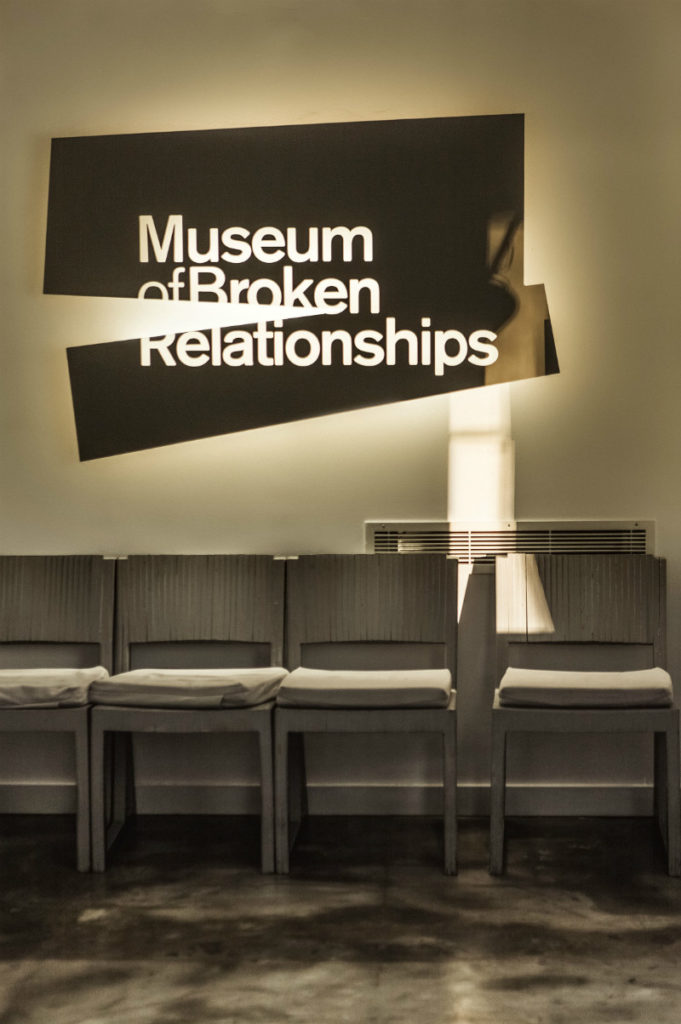 Not to be confused with Orhan Pamuk's Museum of Innocence in Çukurcuma. Though there are similarities, none clearer than that both are cultivated in the broken hearts of lovers.
The art project describes itself as a "physical and virtual public space created with the sole purpose of treasuring and sharing heartbreak stories and symbolic possessions". It hopes to cultivate a global empathetic journey, all while challenging our predisposed ideas about heritage.
Before the travelling exhibition visits a new city, they host an open submission for artifacts asking the city's broken-hearted locals to donate mementos that remind them of past lovers and failed relationships. Vištica and Grubišić see the donations as a way for heart-broken individuals to unburden their emotional ties. Each item on display is accompanied by a note from the donor that shares their story. All items are anonymous.
The Museum of Broken Relationships has two permanent locations, one in LA and the second in Zagreb. The art project began in 2006, by Olinka Vištica and Dražen Grubišić, a couple who had recently parted ways. The original location was in Zagreb after the duo asked their friends to contribute to their collection of goods from expired affairs. There they noticed the healing power of donating keepsakes for art.
As Grubišić said in a New York Times interview, "I witness how hard it is for people to give away these tokens that carry the energy of two people. And once it's done, they are liberated from the haunting memory of the past, given a fresh chance to restart all over again."
This art project has achieved an incredible amount since their start a decade ago. They have held exhibitions all around the world, including locations often neglected by the art scene. Bosnia and Herzegovina, Taiwan and South Korea are but a few examples.
The success of their international art project set the stage for them to win the EMYA Kenneth Hudson Award in 2010 for being the most innovative and daring museum project in Europe.
If you are curious to see what past exhibitions hold in store, check out https://brokenships.com/explore. Some are humorous, like the memento of the hamburger chew toy, "His dog left more traces behind than he did."
Others are deeply moving. Like this one.
The collection has a wide range of break-up causes. From the typical cheating and distance to the more difficult to process such as death, trauma, and global conflicts.
The last time the exhibition came to town was in 2010, again right around Valentine's Day. Perhaps, the timing is a universal ploy to gently encourage us all to let go and move on.
So what better way to spend Valentine's Day 2017, than to bask in a collective journey of love and loss? Who knows, maybe you'll find an item once belonging to you, accompanied by a note from a heart-broken past lover.
For more information, check out the official event page.
Image courtesy of Museum of Broken Relationships. Photo by Mare Milin.