One of the hardest things to find is an affordable hairdresser that you can really put your faith in. Dealing with a language barrier and the risk getting charged the 'yabangee tax', that little something extra added to the price just for foreigners, makes this task doubly challenging.
This Insider Trading piece is a personal testimonial about the quality of Saloon İstanbul Bayan Kuaförü, where I have been getting my hair needs met for two years now. Located on Ergenekon Caddesi in Kurtuluş, the place has been run by İlkay Boz and Songül Kam for about six years. İlkay has specialized training in cutting hair and coloring from the L'Oréal Academy in Etiler. In addition to experienced hairstylists, their studio has an apprentice on staff—a common feature of Turkish hair salons. Feel free to ask the apprentice to fetch you a coffee or run small errands for you as you get your hair done.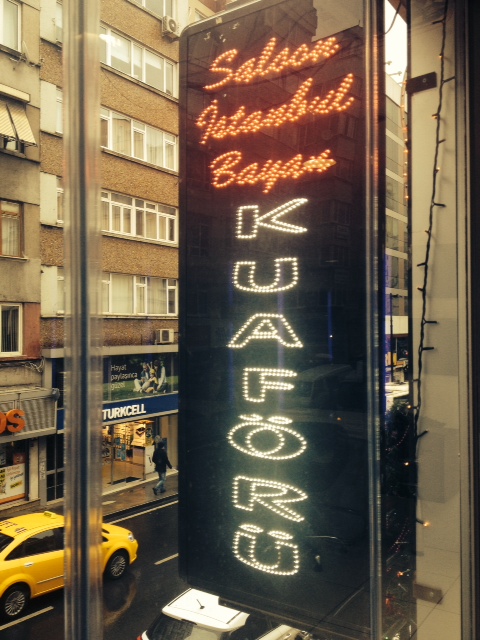 In addition to practicing Turkish with their friendly staff, you can pet their dog Sophie once she warms up to you.
As for the strange name, İlkay said that they added an extra "o" to the word "salon" just to set the business apart. Although they appreciated me explaining the difference between a "salon" and a "saloon," they said it was impossible to change because all of their tax paperwork said "saloon."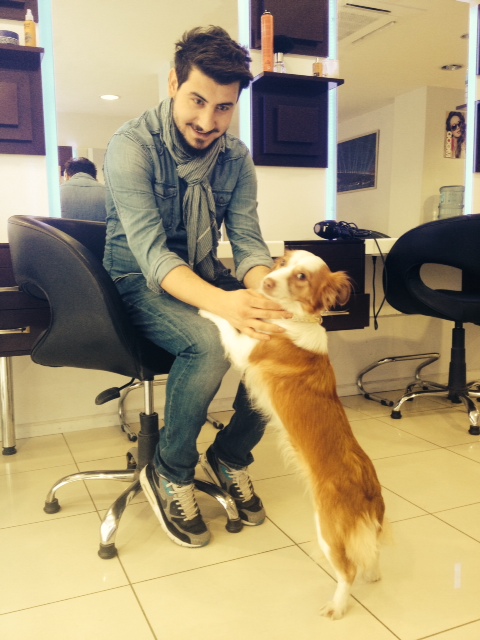 Have a look at their price list for hair services (with Turkish translations):
Blowdrying and styling (fön): 10 TL
Haircut (kesim): 25 TL
Styling with curling/straightening iron (maşa): 30 TL
Keratin Treatment (keratin): 35 TL
Color (boya): 50-100 TL depending on hair length
Highlights (röfle): 150 TL
Perm (perm): 125 TL+ depending on hair length
Bridal Styling (gelin başı): 400 TL+ depending on style
Extensions (kaynak): 650-1000 TL depending on length
And other services:
Eyebrow threading (kaş): 10 TL
Manicure (manikür): 15 TL
Pedicure (pedikür): 20 TL
Makeup (makyaj): 25 TL
Full leg and bikini wax (ağda): 40 TL
Please keep in mind that these prices are valid as of January 2016 and are subject to inflation.
For helpful Turkish phrases to use at the kuaför, check out the post "Your Most Important Vocab Lesson: The Haircut" by Mira Xavnur Balic.
+90 212 232 88 58
Saloon İstanbul Bayan Kuaförü Ergenekon Caddesi, Bozkurt Mahallesi Nural Apt. No: 23 Kat: 1 Osmanbey – Şişli