Surprising to say, but Ottoman palaces in Istanbul are a dime a dozen. Palaces were a necessary part of imperial life, but after the end of the Empire they no longer served a clear purpose. As such, palaces faced different fates. Some, like Dolmabahçe Palace, were obvious candidates for museumification because of famous happenings there–in the case of Dolmabahçe, it is the residence where Mustafa Kemal Atatürk spent his last days.
But not all palaces were that lucky. Some were converted into hotels (like Çırağan Palace), some were swallowed up by urban sprawl (like the Byzantine-era Tekfür Palace), and still others are now redeveloped or gone–historical structures situated on valuable real estate seem particularly vulnerable to mysterious fires.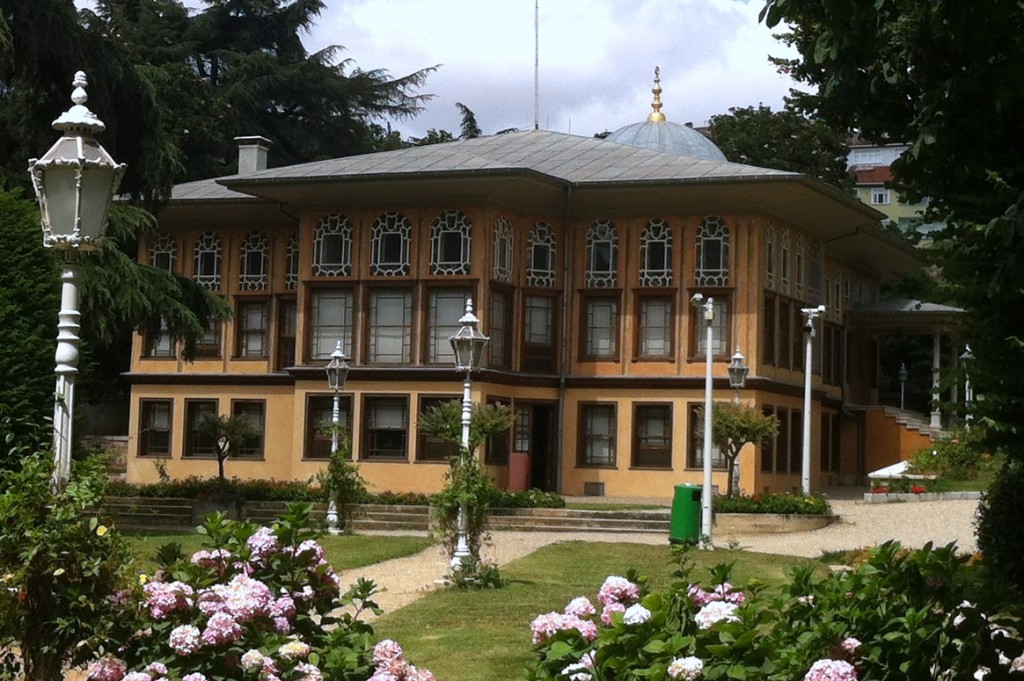 Aynalıkavak Palace is one of the lucky ones. Aynalıkavak is an early-17th-century Ottoman holiday palace turned museum in the Hasköy neighborhood of Istanbul on the Golden Horn. With the other palaces of Istanbul being almost entirely European-influenced, this one stands out as a shining example of purely Ottoman design. The building itself is a classic pavilion-style structure topped with a dome and graceful sloping roof. Once inside, visitors are shepherded through the rooms by a guide who narrates, in Turkish, the history of the palace. The main interior floor is gorgeously preserved and tastefully decorated in traditional Turkish style with sumptuous silk divans, stunning inlaid-pearl furniture, lavish chandeliers in tall ceilings, stained glass, marble, calligraphy, and the eponymous mirrors (ayna means "mirror"). Meanwhile, the basement floor houses a collection of Turkish classical instruments once owned by Sultan Selim III, who restored the pavilion to its current glory.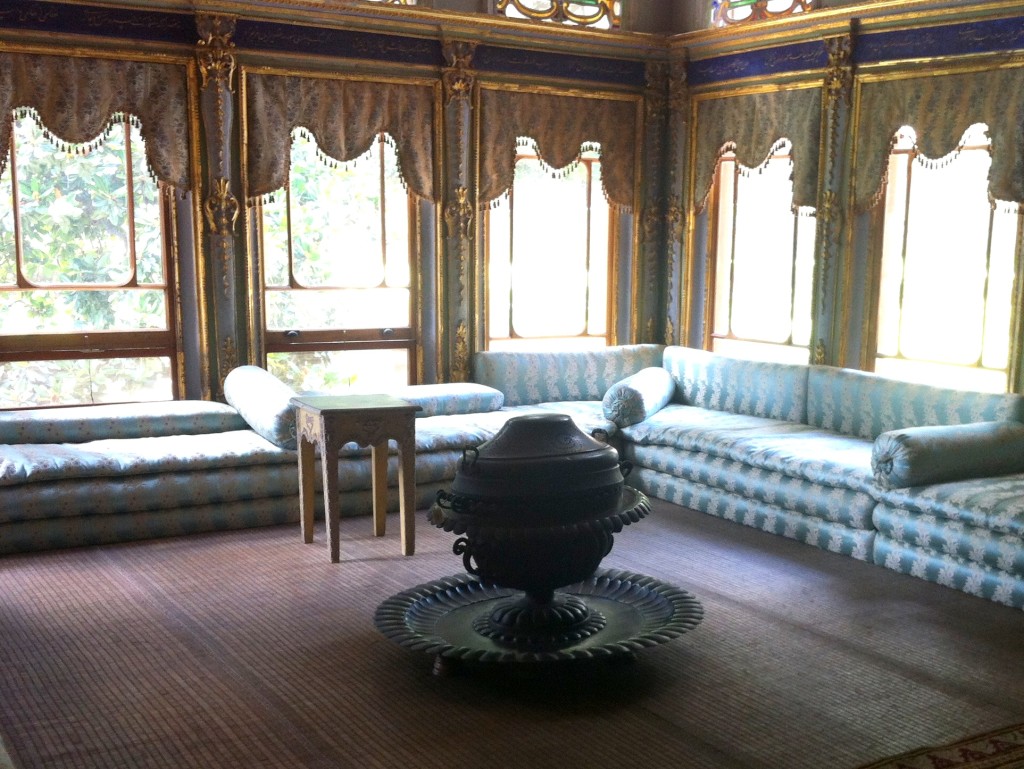 Finally, the backyard contains a garden (open to the public, no ticket required) with a tea shop, fountain, and pond overlooking the Golden Horn and Saint Stephen Church on the far shore. Unfortunately, the palace's waterfront view is almost entirely blocked by the neighboring abandoned shipyard–an economic boon in the past, but now a blight.
Still, there are few places in Istanbul where one can hear only the sounds of birds chirping and the hush of wind through the leaves. I was pleased to find Aynalıkavak Palace is one of those peaceful places.
Location: Camiikebir Mh., 34440 Beyoğlu/İstanbul, Turkey.
Hours: 8:30-4:30 (November-March), 8:30-17:00 (April-October); closed Mondays and Thursdays.
Ticket price: 5 TL (full price), 2.5 TL (discount with Muzekart).
Directions: Bus 36T (Hasköy-Taksim-Şişil) from Beyoğlu, or buses 47, 47Ç and 47E from Eminönü (source).
Website: www.millisaraylar.gov.tr.
Cassondra loves swingsets, art, and finding hidden historical gems. She writes about Istanbul, travel, language, and teaching at pulsations.wordpress.com.
Insider Trading is our column sharing expats' secret finds in Istanbul. These recommendations are unsolicited and uncompensated. Have a place you want to share? Send email to emma@yabangee.com.