From the advertiser: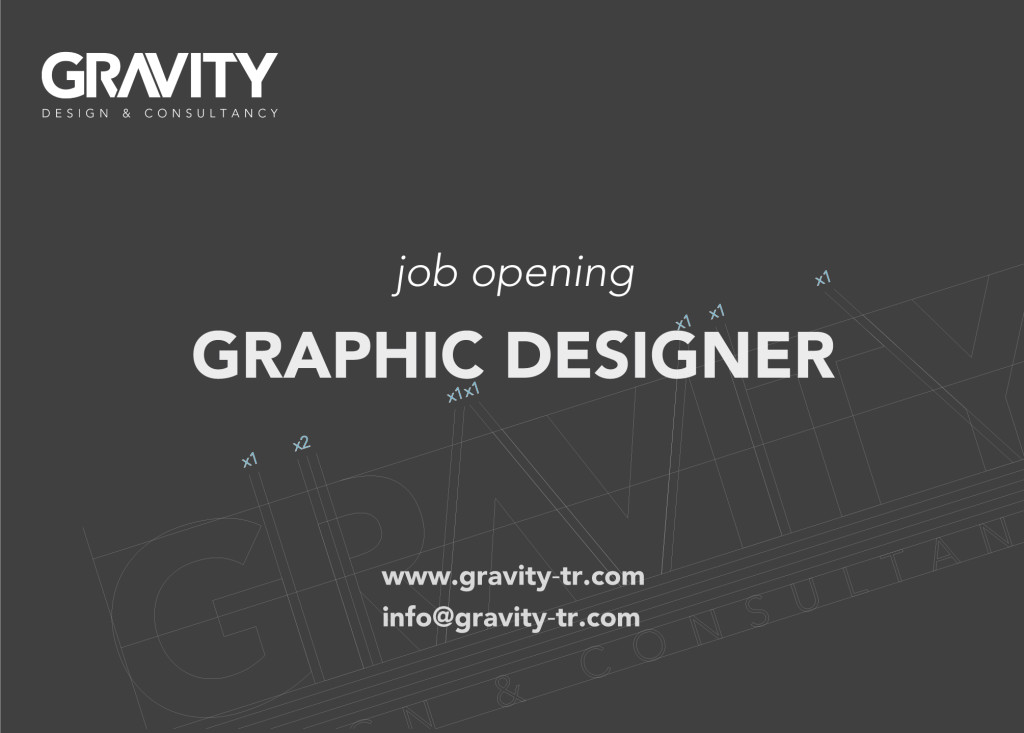 Gravity Design & Consultancy is currently searching for a junior graphic designer to join their team. Candidates should consider the following:
Working with clients, briefing and advising them with regard to design style, format, print production and timescales
1 or 2 years commercial experience in design related role
Good level of knowledge in Photoshop, Illustrator and InDesign.
Developing concepts, graphics and layouts for product illustrations
Determining size and arrangement of illustrative material and copy, and font style and size
Preparing rough drafts of material based on an agreed brief
Reviewing final layouts and suggesting improvements if required
Interested candidates should send all relevant materials, including an updated CV, to info@gravity-tr.com.