With the holidays and Winter right around the corner, it's the perfect time to find a special someone to celebrate and stay warm with. That's why we at Yabangee partnered with the dating experts of First Sight Date to provide a memorable evening of matchmaking fun on Friday 8 December. The evening will consist of two segments:
Speed Dating: The dating analysts of First Sight Date will carefully select men and women for an evening of new connections. Guests will have the opportunity to chat for four minutes in one-on-one situations with each possible match. The session will conclude with attendees submitting those they're interested in and First Sight Date will make sure that any mutual interests are put in contact with each other. All applicants are welcome, but we do want to be clear that the dating analysts will be curating for gender balance, age, and general compatibility. Space is very limited. Attendance is set at 40 TL (reduced from the usual 100) and includes entry into the subsequent networking party. You can apply here: http://bit.ly/2iC2Rym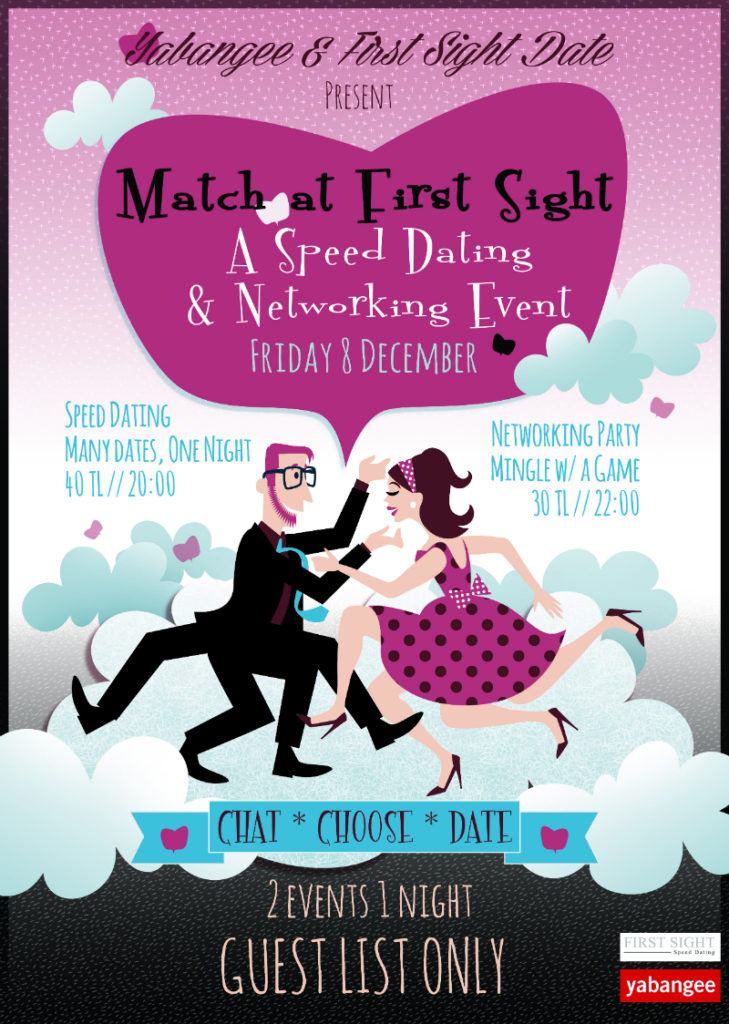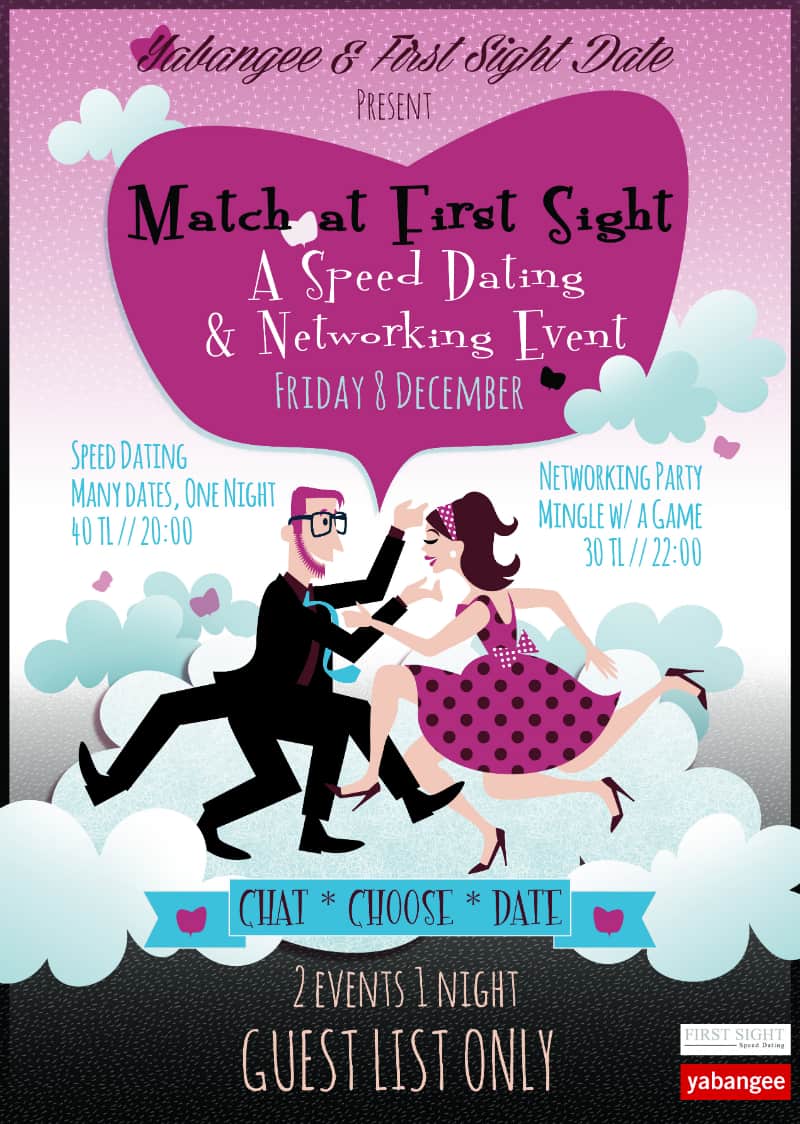 Networking Party: We'll follow the speed dating with a lively networking party catered to having guests meet and form meaningful connections. We'll have a specially designed game to help break the ice and have people mingle through the night. This portion will be opened to a larger audience, but will also have a curated guest-list by the analysts at First Sight Date. Attendance is set at 30 TL. Those interested can apply here: http://bit.ly/2zjnrhF
Disclaimer: It is our intention to have this event emphasize compatibility of a majority. Thus, application forms will be processed and invitations issued as such. It is certainly not our intention to offend or exclude anyone, and we do plan to continue this series with emphasis on different demographics in the future. So if you're not invited on this occasion, there's always next time! Thank you for your understanding. =D
For more information, be sure to RSVP via the official Facebook event.