We've done our best to compile events we're aware of. If you think we've forgotten one or want to see your event featured, please send an e-mail (with English press info) to events@yabangee.com.
Yabangee's Weekend Picks:
16th !f Istanbul Independent Film Festival – "Started in 2002 and currently in its 16th year, local cinemas will play host to some of the best contemporary films from Turkey and around the world, including everything from award-winning independent dramas to far more obscure outings. This year, films will be shown in 14 different categories, including 'Love&Change,' '!nspired,' and 'Shorts from Turkey.'"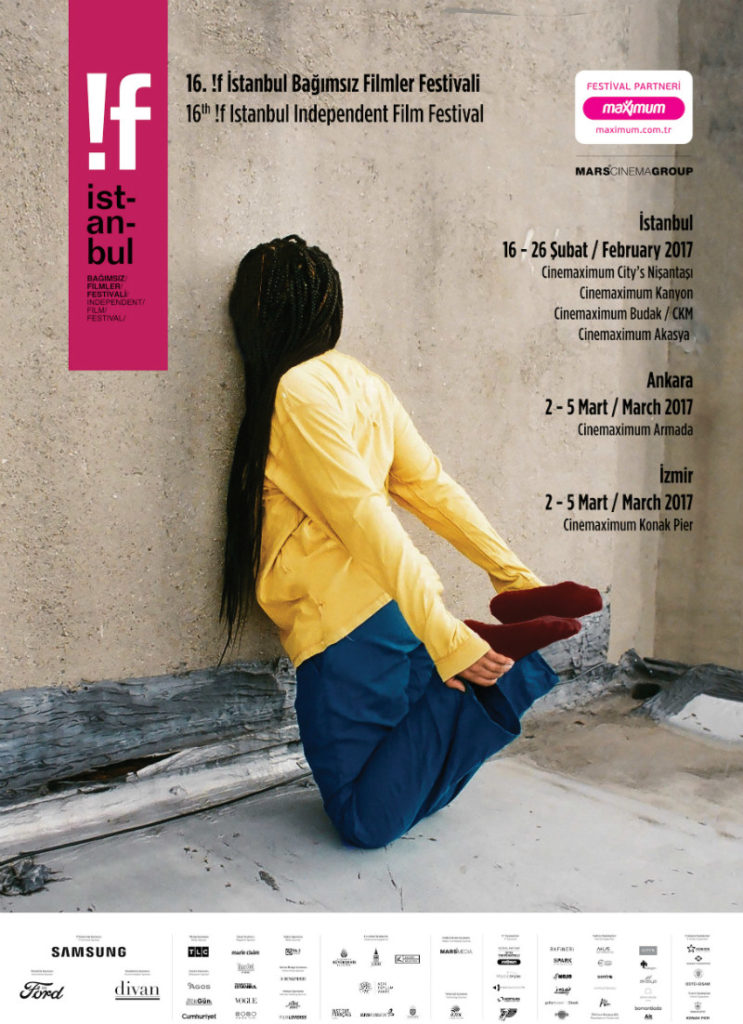 Istanbul Service Jam @ ATÖLYE – Taking place simultaneously in over 100 cities, jam sessions last 48 hours and provide jammers with the opportunity to design, prototype and share their innovative service designs with the rest of the world. Entry is free, but guests are asked to RSVP as space is limited.

(Friday) The Joy of Elegance Party @ Alancha Maçka – "After Senem Selimi's most recent successful Diamond Night Party, she's returned with a fun-fueled Joy of Elegance Party to take place on Friday 17 February at Alancha Maçka. Asli Omağ & Orchestra will perform live on the night, with DJ Selim Kastoryano and Radio Voyage offering their support as well. The event starts at 21:00, with free entry. RSVP is mandatory."

(Friday) The Young Shaven and Plaj @ Pendor Corner – "Come witness the earthly delights of The Young Shaven and Plaj as they stage a musical takeover of Pendor Corner this Friday! The Young Shaven will also be filming a music video for their song AM Darling Sun and they would be delighted to have all your lovely mugs in it."
(Starting Sunday) "Endless Field" 48-Hour Performance @ Zilberman Projects Space – "During the performance, the artist covers his eyes with a sleep mask and wears earplugs to maintain the silence. After a few hours, he loses his sense of time and steps into the dark and infinite land of his mind. The artist aims to find a way to release himself from the physical world and reach his own land."

Friday:
Redd @ Salon IKSV – "Formed in 2005, the band gave series of concerts and did soundtracks. They were on the front rows in various civic involvement projects and concerts. Gained the sympathy of many listeners and non-listeners with their declarations and standpoints for freedom of press and against censorship in music. Even though their music revolved around a different concept with each new album, they never sacrificed their musical stance."
Acid Arab (DJ Set) @ Babylon Bomonti – "Acid Arab is one of the groundbreaking projects of recent times, synthesising the complex rhythmical structure of Eastern music with techno elements."
Saturday:
A Laneth Night @ Salon IKSV – "The night will see Pentagram, who will be releasing their new album in the coming March; Metalium, one of the most rooted thrash metal bands in Turkey; Radical Noise, who gave their last concert in 2013 and have been long-missed by their fans since then; and Razor who will be changing his name to Dr. Skull for the night and sing Dr. Skull songs."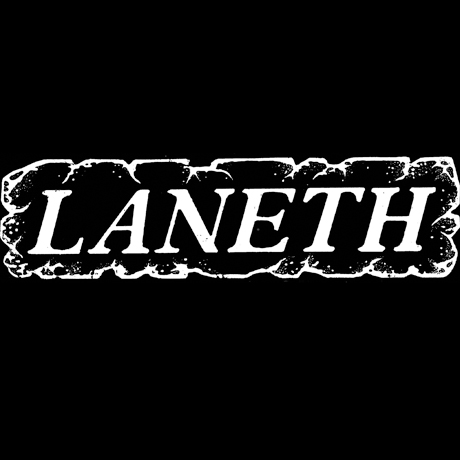 Reading Here II @ SALT Galata – " this time pointing out the importance of the audience and its active engagement in the art field. To understand and question the reasons and the effectiveness of the path the culture makers have to take, we have selected several articles on the topic. Our list of 'Recommended Readings', collected from writers and experts all around the world, is meant to be a guide to help to explore the issue deeper, see their approach from various perspectives."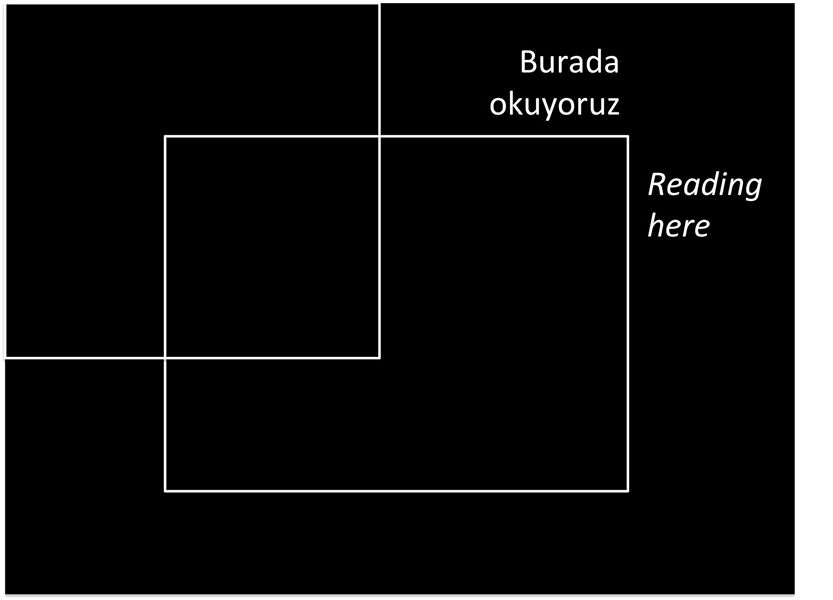 (Ending) "An Astronomical Determination of the Distance Between Two Cities" @ Zilberman Gallery – "In a two-part project, Amin looks at the historical paradigms of technology and urban development in relation to contemporary migratory paths. By employing cartographic research and landscape surveillance, Amin critiques the predatory view of landscape and the exoticization of women's bodies in relation to geography. The project proposes a visual allegory focusing on architectural fragments and sexual desires to challenge colonial histories."
(Ending) "Writing Remains" @ Zilberman Gallery – "Beler's deep engagement with literature is manifest in her project exhibition, Writing Remains, in that the artist's process includes thinking about the multitude of meanings in artistic practice, inspired by asemic writing. It is well established that taking notes by hand on a text while reading improves memory retention. Beler, who always uses this method while working, has been producing asemic writing, discovering the difficulty of writing credible 'fake' writing. The work included in the exhibition, 'sentence', is the first result of this effort to push the boundaries of credibility."
(Ending) "The Wall": A Sound Installation @ Sanatorium – "The visitor will hold the iPhone/iPad in its portrait orientation, put on the headphones while running the app developed for this installation, and move in each installation space. Each space employs a wall / walls with the interactive installation components mounted on it and the ceiling. This way, the visitors movements and orientation in the space and along the wall dimensions will trigger a 3D interactive soundscape."
16th !f İstanbul Opening – "Here's to another year of !f, wrought with new stories and fresh sounds. The opening night features Jakuzi – the duo that mixes and mashes images and sounds to fill the stage with spirited energy. The night begins with Tolerance Break – a journey through sounds and soft frequencies, and ends with Ece Özel on the decks."
Dany Brillant @ Zorlu PSM – "The worldwide known French artist Dany Brillant will be at Zorlu PSM on 18th of February 2017 to give a joyful evening to all music lovers with a wide range of music repertoire ranging from Mediterranean rhythms to French chancellors and Puerto Rico melodies. Tickets are on Biletix on 23th of November 2016 at 10:00"
Sunday:
(Ending) Museum of Broken Relationships @ Istinye Park – "The art project describes itself as a 'physical and virtual public space created with the sole purpose of treasuring and sharing heartbreak stories and symbolic possessions'. It hopes to cultivate a global empathetic journey, all while challenging our predisposed ideas about heritage."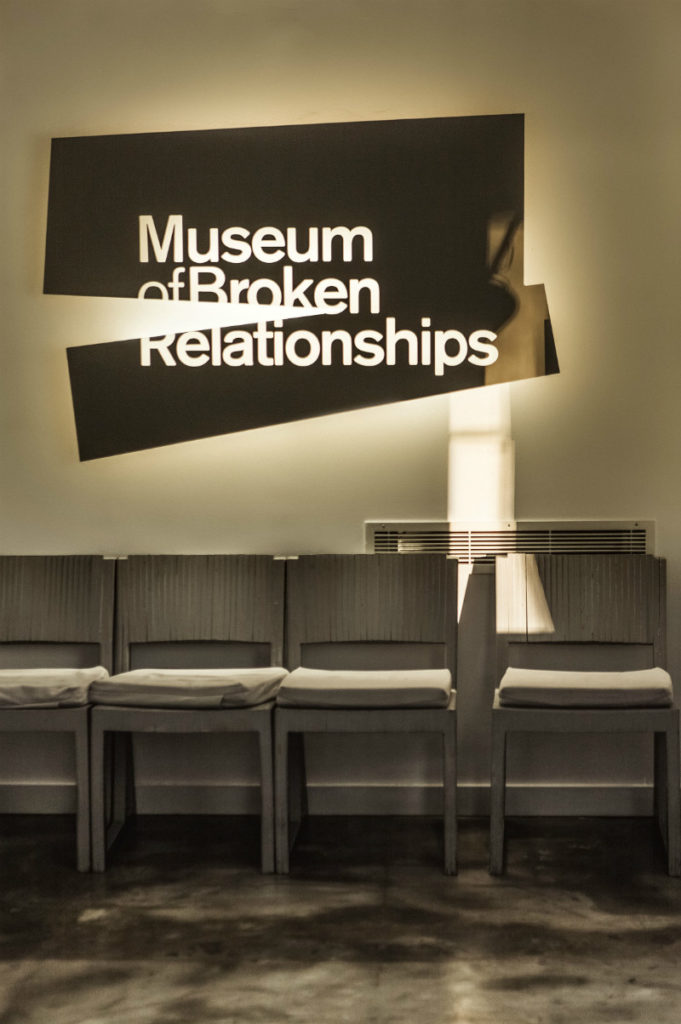 (Ending) "MIRROR" @ Dirimart Dolapdere – "Placing the theory of memory at the core of his practice, Sarkis is introducing a layered critical view to today's social and political issues by inviting various witnesses from the history to the exhibition. The works transform the art's faculty of bringing the traces of the past to the present into the competence in conjuring up the future through artistic production."
Yoga Picnic @ Circuit Istanbul – "Join us for a special afternoon of yoga and food! This month's #yoga picnic will be instructed by Lacey, who teaches regularly at Circuit on Wednesdays. #Vegan #food will be catered by our very own Jessica Sim and we will also be serving Club Mate energy drink. All are welcome! Simply bring your yoga mat and appetite for some community yoga and picnicking."
Sketch Comedy Show @ BKM – "SCS is a comedy sketch show that four amusing theater teams put theirs sketches on the stage. In every shows, teams write and play sketches about a specified theme and these night shows are moderated by a presenter who elevate stage excitement."
Adidas "Geyik" Run @ Belgrade Forest – Numerous distances await runners of all levels.

David Sanborn @ Cemal Reşit Rey Concert Salon – The jazz talent returns…
Multi-day:

Printmaking Exhibition – "The exhibition holds more than seventy works created by 21 CreartiveIstanbul atelier participants using different printmaking techniques. Ahunur Özkarahan, Alex Thompson, Bryan Angus, Canan Turgut Yertek, Carole Turner, Duygu Şenalp, Erin Nicole Power, Esin Ener, Eva Mlinar, Ferdağ Sezer, Jennifer Mansur Sertel, Linda Lucia Santana, Melis Önalan Altıparmak, Nalan Şenalp, Nazlı Ayça Özkarahan, Nicola Twa, Oğuzhan Seçir, Onur Güven, Peter Boyce, Rebecca Soble and Yudumis's print works can be seen until 22 February 17:00, at the CKM 3rd floor foyer area."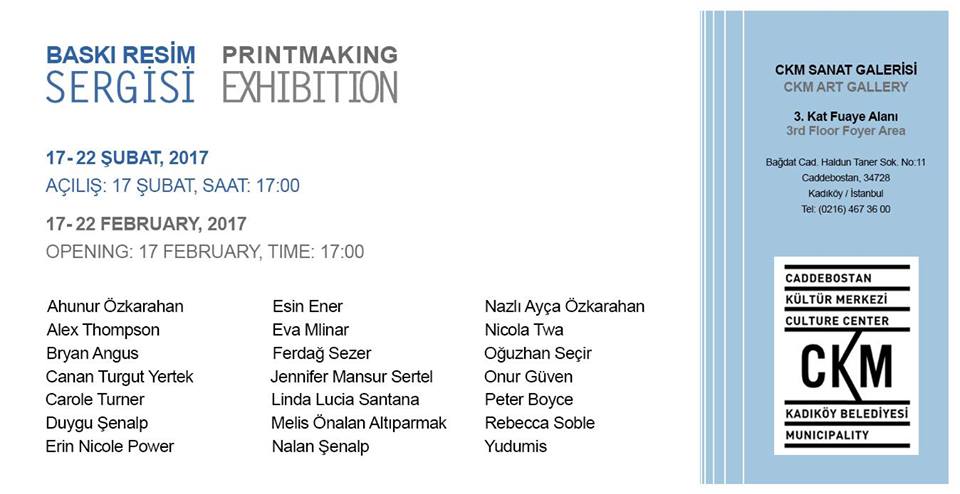 Ongoing:
"The First Dream" @ Bozlu Art Project Nişantaşı – "Artist, who prefers light pastel colours especially blue and pale pink symbolising innocence, in his productions, thinks about boundaries of sex-oriented categorization and creates mixed figures which belong to neither of two sexes by reconsidering these concepts. Some of these portraits attract the attention with their sharpness, and some of these make a reference to unconscious different identities as blurred images."
"And yet my mask is powerful" @ Alt Art Space – "Alt Art Space presents Basel Abbas and Ruanne Abou-Rahme's most recent installation, And yet my mask is powerful, 2016, which addresses the relationship between mythology, ecology and the resistance to colonial time, imagining new possible incomplete narratives."
Music Bazaar (Record Fair) @ Tepe Nautilus – "Select CDs, records, cassettes, DVDs, accessories and hi-fi equipment will be on sale. Artist exhibitions, signing sessions and more are also set to be announced shortly. We'll do our best to keep you updated regarding a full schedule of events within the fair."
"300 Issues / 27 Years / 1 Magazine / Arredamento" @ SALT Galata – "One of the longest living design and architecture magazines in Turkey, the 27-year life of Arredamento is visualized as an exhibition at SALT Galata. Installed in the Open Archive on the third floor, the exhibition brings together 300 issues of the magazine. Originally published as a popular design journal, over time Arredamento transformed itself into an architectural magazine with a theoretical slant, and managed to subsist without sponsorship or institutional support."
"Not Seeing Anything" @ Alt Art Space – "Alt Art Spaces presents Not Seeing Anything, a group show of emerging artists with Özgür Atlagan, Luna Ece Bal, Berk Çakmakçı, Alexandra Howland, Burak Kabadayı and Serra Tansel. Not Seeing Anything investigates the personal, cultural and political impulse to cover-up or conceal, as well as the position of the witness. The exhibition space will function as a shared studio-workspace, part-time residency, for several of the artists during the four weeks leading up to the exhibition. Not Seeing Anything will be accompanied by a zine."
"f r a g m e n t e d f r a g m e n t f r a g m e n t s" @ Pi Artworks Istanbul – "The installation by London based fibre artist Carys Briggs incorporates empirical methods of analysis, laying them over abstract representations in a constructed world of fragments. By reducing familiar forms to vague representations on layers of fabrics, whose textures are both surface and structure, she positions the viewer as a foreigner searching for associations -wandering through an environment that is between memory and discovery."
"Born with a Silver Spoon in Mouth" @ Gaia Gallery – "Özmenoğlu faces the male-dominant society codes as a female artist in her first individual exhibition in 2017, 'Babam Sağolsun'. She says ''Just like in my previous works, (Senin Annen Bir Melekti, Cumaya Gittim Gelicem, Seni Sevmeyen Ölsün) I was inspired by a local idiom again. This time, I reveal a situation analysis.'' And adds ''With this popular expression to which I assign the meanings of not only an opposition also a confrontation, I wanted the audience to think and ask themselves again and again in the society they live in."
"Anatomy of Things" @ Pg Art Gallery – "Yonca Karakaş focuses on improvement of the human mind and dogmatic ideas at her first solo exhibition titled 'Anatomy of Things'. The show that she re-defines the perception of 'reality' will be on view between January 21 – February 25, 2017 at Pg Art Gallery. Karakaş builds a new universe by the objects she uses, the spaces and characters she creates."
"Common Field" @ Gallery Ilayda – "In his paintings , in an unnamed time , which are standing in the middle of the void, the core families, intervening people and loneliness themes are being processed intensively. The new paintings, prepared for the "common field", are built on the spine of pattern and created on top of intense layers of paint. Large-scale portraits and crowded compositions are mostly on display in the exhibition."
"Observed Truths" @ Mixer – "Our systems of perception is programmed to render what is unperceivable to the perceivable. Considering that the concepts concerning measures and units are made up of self-referential realities, humans position themselves in between a thin line separating the relativity and the necessity of the concept of reality."
"After the 20th" @ Mixer – "The Project, coming out of the recording of the production process of biologic coal in a forest village located in Istanbul's northwest, is based on a single tree. The artist, in his analogy fictionalized from the story of a single tree, reveals the stages of representation."
"Cold Front from the Balkans" @ Pera Museum – "The exhibition focuses on different generations of artists and art groups from the Balkan region. The exhibition avoids the usual unflattering political connotations the region's name inevitably brings up but instead focuses on a natural phenomenon — the wind."
"Wanderer on the Sea of Light" @ Pera Museum – "French artist Félix Ziem is one of the most original landscape painters of the 19th century. The exhibition Wanderer on the Sea of Light presents Ziem as an artist who left his mark on 19th century painting and who is mostly known for his paintings of Istanbul and Venice, where the city and the sea are intertwined."
Looking for more events happening in Istanbul? Keep up with our What's On section.