In a city the size of Istanbul, it's definitely understandable that sometimes you just want to get away. One place that would normally not top most people's "must-see" travel lists is Sofia, the capital of Bulgaria.  But at just a (very) short flight away, or a bit longer bus or train, I discovered that Sofia is actually an incredible weekend retreat if you're looking for something close by that is different, yet inexpensive.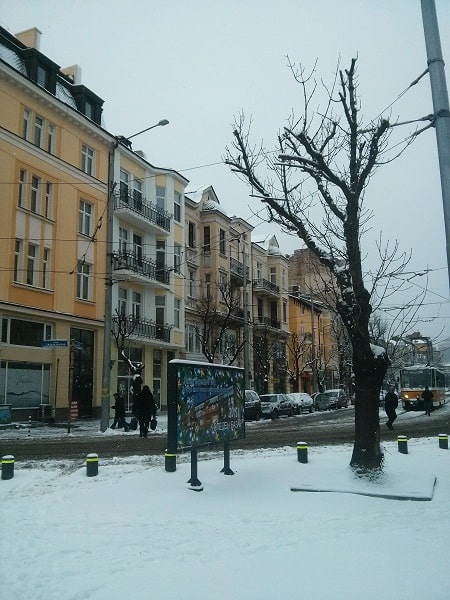 I flew in to Sofia and was happily greeted by snow, especially since it was just after Christmas when I visited. I was also fortunate that I had a Bulgarian friend (Victor) showing me around, so he and his friend picked me up from the airport and took me to my hostel. As most people don't have such a resource, it's easy to withdraw money there or exchange TL or other currency for Bulgarian Levs for a cab or bus into downtown. I arrived at my hostel, Elegance Hostel (formerly known as the Danish Hostel in Sofia), and the check-in and payment process was easy, which gave me plenty of time to find a suitable bunk, meet a Japanese traveler that was in the next bunk over, and then head down to play in the snow. As I was a bit hungry, we went and grabbed some late-night dinner at a place called Divaka, which had really tasty food. Their pork ribs were especially good (though I may be biased as I was really craving some pork, a feeling I know many Istanbul expats are familiar with).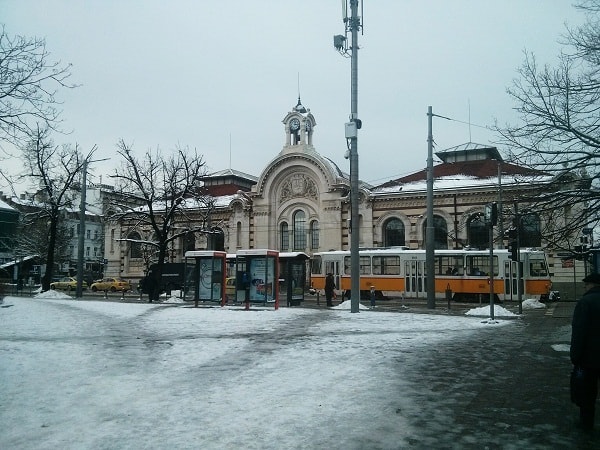 The next morning, Victor took me to the outdoor Zhenski Pazar (Women's Market) to grab a quick Bulgarian pastry. We then headed to the extremely charming Tsentralni Hali (Central Market), which closely resembled a Christmas market, for a coffee, passing a synagogue, church, and mosque along the way. However, these were all just quick stops on the way to our meet up point for the Free Sofia Walking Tour, a free, guided walking tour around the city with a local guide that simply has a lot of passion and love for his or her city. The tour lasted for about two-and-a-half hours, with the guide providing ample history about both the city and the country, and included some of Sofia's most notable sites. After our last stop at the historic Basilica of Santa Sophia, Victor and I paid a visit to the Alexander Nevsky Orthodox Cathedral before grabbing lunch with two fellow tour-goers and Istanbulites at a local Western-style chain called Happy.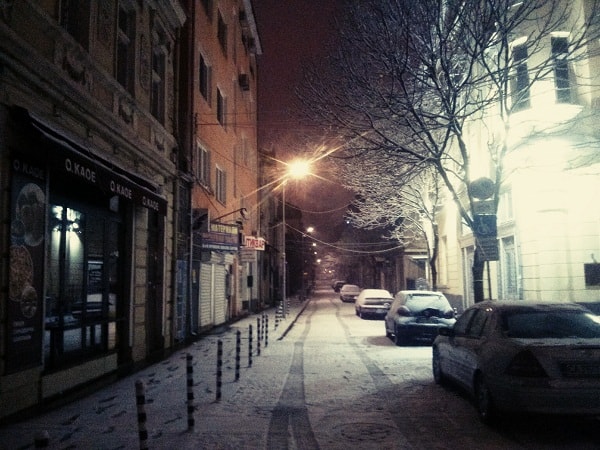 Although we spent the rest of the day walking around the city and relaxing, I was eagerly anticipating exploring the nightlife. There were multiple options to choose from, including the New Sofia Pub Crawl, Balkan Bites Food Tour, Tea House, and the Thirsty Dragon Inn (thanks for the recommendation, Tas!). We ended up joining a pub crawl starting from Hostel Mostel. Our first stop was the cozy, easy-going Bar Road 66 – named after the famous American highway – followed by a hidden alternative/indie bar with live music called The Barfly, but not before grabbing some incredible falafel at a place called Aladin right across the street. The last stop on the crawl was by far my favorite. It was a hip-hop bar with awesome dance music called Bar 4 Doors where I danced the night away before heading back to my hostel.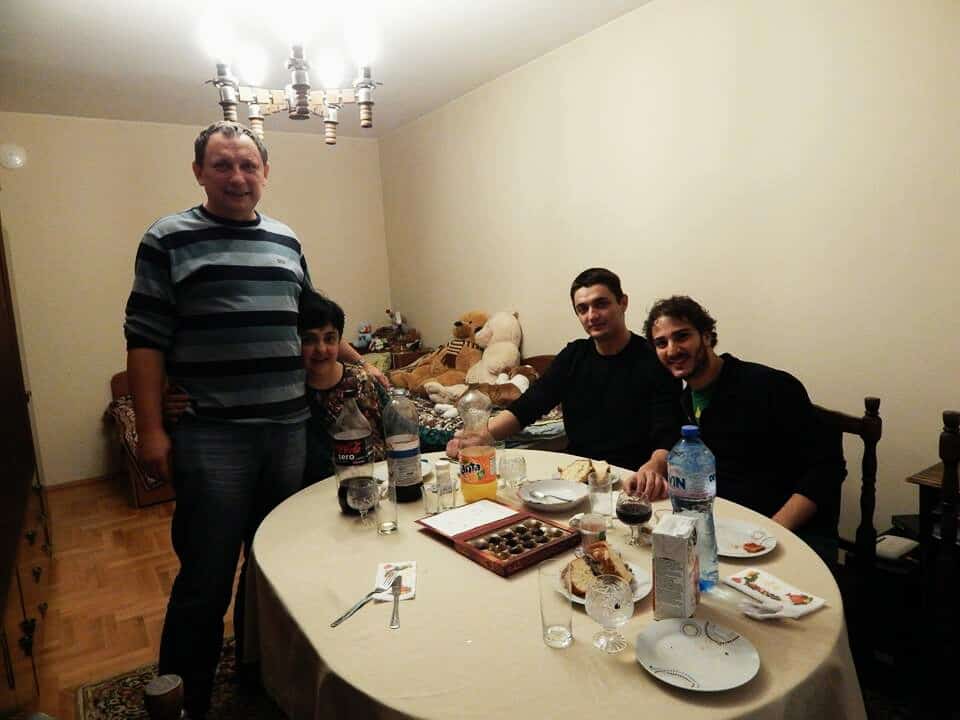 The next day, with just under twelve hours to go until my flight back to Istanbul, Victor said that he would be able to honor a request I had that also turned out to be the highlight of my trip: lunch with his family. Although this may seem like quite the departure from my previous itinerary, it was significant to me for two reasons. The first is that, when I go to any new country, I always want to knowing how an average family lives. Second, since I was born in the U.S., Bulgaria is a place that was completely off limits due to the Cold War. Thus, the ability to sit down and share a meal with his family was a testament to how much things have changed in such a short period. The discussion over lunch with Victor, his father, and his sister (who all spoke English well enough to converse) as well as his mother (who did not speak English, but was happy to allow Victor to translate for her), also bore witness to how some of the remnants of Soviet-Communist culture still shape Bulgarian society and politics.
Aside from serving incredible food – almost all of which was pork-based as per my request – I was treated to the delights of middle class Bulgarian society, an opportunity that would definitely be hard to reproduce without the proper connections. However, there are also many museums to visit  in Sofia, all of which were closed since it was the Christmas Holiday, including the National Historical Museum, the Jewish History Museum, the National Archaeological Museum, and the National Museum of Military History.
Sofia was a ridiculously charming place, especially with snow, and its location and size make it a perfect weekend getaway from Istanbul. Bon voyage!
Sofia, Bulgaria: The Basics
Getting There: Turkish Airlines has twice daily flights from Istanbul to Sofia. You can also take the train or bus, but be prepared for a long ride and an often drawn-out stop at the border in the middle of the night.
Where to stay: Elegance Hostel. The hostel itself was clean, comfortable, and suited for any budget, but it's more appropriate for travelers looking for some peace and quiet. If you're in the mood for something more social and fun, I recommend Hostel Mostel.
Where to eat: Divaka serves breakfast, lunch and dinner, but is particularly great for a late-night meal. For a quick bite to eat, grab falafel at Aladin or a burger at one of the Happy restaurants around town.
Where to go out: The options are endless! There are food tours/pub crawls on offer: New Sofia Pub Crawl, Hostel Mostel pub crawl and the Balkan Bites Food Tour, to name a few. For a more laid-back, alcohol-free vibe, the Tea House has a variety of teas and also serves food, with a number of vegetarian options. The Thirsty Dragon Inn, a pub-like bar with a food menu, also comes highly recommended. For proper bars, there is the cozy, easy-going Bar Road 66 and a hidden alternative/indie bar with live music called The Barfly. Those looking for a night of dancing can head to Bar 4 Doors, a bar that often plays hip-hop music.
Michael is a TCK and global citizen/nomad. Before moving to Turkey, he lived in the US, Lebanon, and India. Michael fell in love with Istanbul in 2011, and finally found a way to come back by taking up an editing job. He is also an avid tweeter (@MikeOghia).