Every Sunday Nedim Bulut heads out early – this means around noon in Istanbul market time – to the Tarlabaşı Pazarı. A couple of steps behind him, Emre Akkaş and Celine Cuire – his kitchen helpers – follow him each with a wicker basket. Nedim Bulut fills them with patlıcan, semizotu, enginar and any other seasonal product that he can lay his hands on. He knows all the sellers by their first names and stops to drink a çay with some of them behind the open-air market stalls. They discuss how the harvest season is going and the new political climate in Turkey. He buys a Milli Piyango ticket on his way back. 'If I win a trillion, I'll invest it in some refurbishments for the restaurant.' says Nedim with no trace of greed. But it is highly unlikely that even if he would win the lottery he would transform his humble venue into a five-story restaurant. One of the keys of his success is the simplicity and unassuming charm of his tiny esnaf lokantası "Bulutlar", located in the back streets of the once run-down Tarlabaşı undergoing now a profound and polemic gentrification.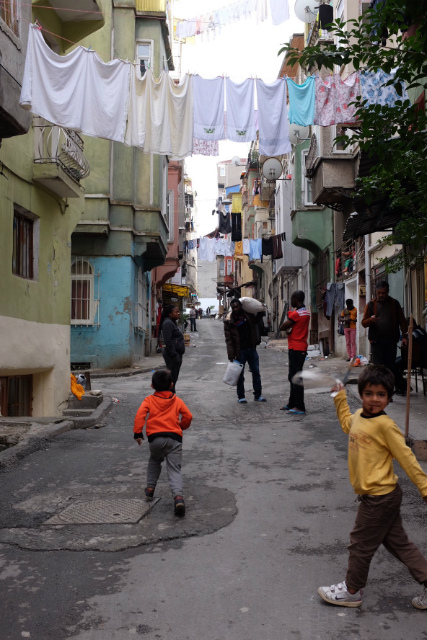 Last year, this cook from Civil Köy, a small village from the Black Sea Region of northeastern Turkey, turned down a Michelin star. It was on all culinary magazines covers as everyone assumed he would accept the star that would catapult him to stardom. When he rejected it, it was the hottest news in the gastronomical world for 15 minutes before Ferran Adrià made the news again. 'It wasn't life.' reflects Nedim while sipping a çay. Hatice Bulut, his partner and wife, sits by his side at a modestly decorated table of their restaurant. 'That journey to perfection almost ended up killing us. We want people to leave our restaurant feeling happy. We like it the way it is now.' Hatice agrees with a tender smile and adds, 'We decided to step aside from the star system ostentation to do something simple, not a parade of appetizers. We don't want to lose our essence.'
It's easy to see it for yourself by just setting foot there. Modest yet cozy, it's is an unintentionally kitsch homage to the Black Sea spirit. Its ambiance is a strange but comforting mix between the authentic retro feel and delightfully tacky details. The ceiling is festooned with multi-color fishnets. The chairs are hand made wickerwork courtesy of his cousin. The rough wooden walls are adorned with farm tools. As soon as you enter you wonder how this place could have had a shot at a Michelin star. Then you try their food.
It is in this quaint joint where all year round – while always fully packed – this couple and their kitchen helpers serve their plates blessed with inspiration, authenticity and creativity. There are fights, figurative and sometimes literal, to get a table in Bulutlar. 'Most of the people say the nicest things to us. They like to chat some minutes with us before leaving the restaurant. Some even take these selfies that new generations love. And we always oblige.' says Hatice shyly. 'And then there are the threats.' Nedim laughs in the background while Hatice continues. 'When we have to say we are fully booked and some people state the cliche, You don't know who you are talking to! Like that girl from that soap opera about the sultans. I can't quite recall her name.'
Not to justify the grayness of entitled TV stars but you can kind of understand it when you try their sun-dried tomatoes and black olives in rakı sauce or their erişte with marinated lakerda. And don't get me started with their baklava of trileçe, the worst kept secret in Istanbul. The list is not much longer on purpose. These are the few tastes of heaven that Emre and Celine help prepare from 7:00 in the morning. The only exception to find is the sweet and sour çıtır mantı soup. Nobody touches it but Hatice. Because everyone knows that no one but her can cook it just right, where the hand-wrapped lamb-stuffed gifts are neither soggy nor too dry. And no one really knows the sauce recipe. Not even Mr. Bulut. 'And I've been married with her for 30 years.' says Nedim proudly.
Emre knew he wanted to work with Nedim since he was a teenager and his mother (Nedim's cousin) brought him to their house, where Nedim cooked a patates dolması with Manchurian sauce. 'I was 15 and those flavours really had an impact on me. It was like my mum's food but with a twist.' says Emre. 'So I went to culinary school in Bordeaux and I came back directly to him, before even going home, and asked him to train me.'
Celine was doing her Erasmus in Istanbul three years ago, around the tumultuous Gezi era. One day she was walking around, distracted and missing her native Bordeaux when Emre – whom she had met briefly back in France – called her to the small locale where he was working. The scent of the food attracted her even before stepping into the restaurant. A place had just emptied and Emre sneaked her in. 'The çupra alla marinara changed my life. I decided right there that I would quit studying Law and learn how to cook. I barely spoke any Turkish but somehow we communicated. Messie Nedim was very gracious taking me in.' says Celine with her now impressive Turkish accentuated with a charming French accent. At 27 years, she plans to open an esnaf lokantası in her city next year. Nuages will be the name, of course. 'French people need to go beyond kebap. A Turkish haute cuisine is possible.' says Celine while energetically zigzagging through the small kitchen. This contrasts with Emre's calmness. Celine signals for him to hurry up and mutters some words in French. He smiles quietly with puppy dog eyes. There is something there, but it is neither the time nor place to ask. This 25 year-old boy from Izmir takes his time to properly cut the salmon to prepare the somon bulgur sushi while Celine frantically cleans the glassware to prepare the borulge koftesi with fıstık sauce. 'They are the next generation. I am grateful that they understand the importance of respecting our traditions but also to have fun and be brave in the kitchen.' says Nedim proudly.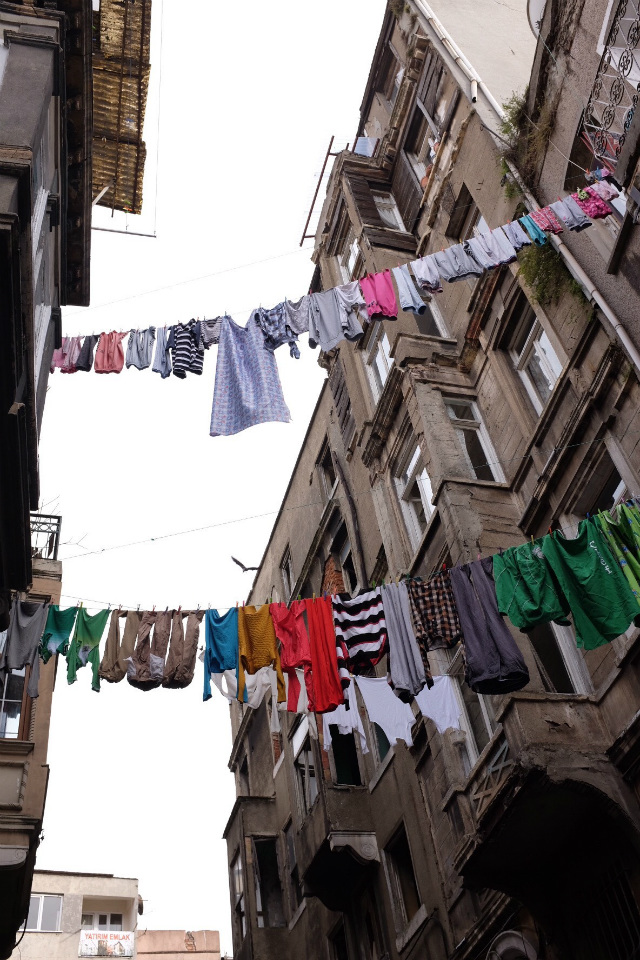 'When I opened 10 years ago all my relatives came to Istanbul.' explains Nedim while the simitci greets him from the other side of the street. 'They didn't even fit in the restaurant so we had to have three rotations to feed them. They shook their heads in disbelief. How did I dare to make a mantarlı parmesan borek or imam bayldı that had kısır instead of kiyma? Sacrilege! They all went back to the village outraged. It was like I broke some sacred rules.' remembers Nedim. 'Now a big part of our reservations come from our region. And some of them whisper to me that the food here is better than at their own homes.' laughs Nedim.
He has performed the miracle. Nedim has bridged the generation gap between the classical school and hipsters that invade the city looking for the latest delicatessen to Instagram. You can see them happily sharing tables and eating side by side. Istanbulites and tourists queue one or two hours before the restaurant opens in the hope that there will be a no-show. Very rarely happens. Nedim prepares some simit with romesco sauce and smoked salmon and gives it to Emre to distribute it among the people waiting in line.
Further proof of their success is that they are planning to close all of August. 'The fish in summer has less fat than in winter. The quality wouldn't be the same.' adds Nedim. Then he comes clean: 'I also believe that we Turks don't know how to have a proper work-life balance. We kill ourselves all year around, we deserve a month-long holiday to enjoy with our beloved ones. Or even more!' he adds energetically. Also they have the restaurant fully booked until the beginning of October.
The first reservations start to enter. Two old ladies sit with a big smile. 'My biggest victory,' whispers Nedim with an even bigger smile 'is that the teyzes in this neighborhood come to my restaurant. They are excellent cooks and still they come here to eat.' By the time he finishes the sentence the restaurant is fully packed and running.
Editor's Note: As much as we'd love for Bulutlar to be a real establishment, we want to remind everyone that this is categorized under fiction.