When I moved to Üsküdar 3 years ago it was still vilified as a conservative and religious neighborhood with virtually no social life. Over these years I've witnessed how this has started to change in a process of gentrification at a slower – and more natural – pace than other neighborhoods like Karaköy or Tarlabaşı. You start to hear foreign accents of tourists and newly-moved residents in streets where before only traditional families from the Anatolian countryside would reside. Rents are going up fast and hardware stores and esnaf lokantasis give way to chic coffee shops and boutiques.
In the central part of the district of Üsküdar two neighborhoods still offer an unfiltered taste of the Asian side of Istanbul: Mimar Sinan and Salacak.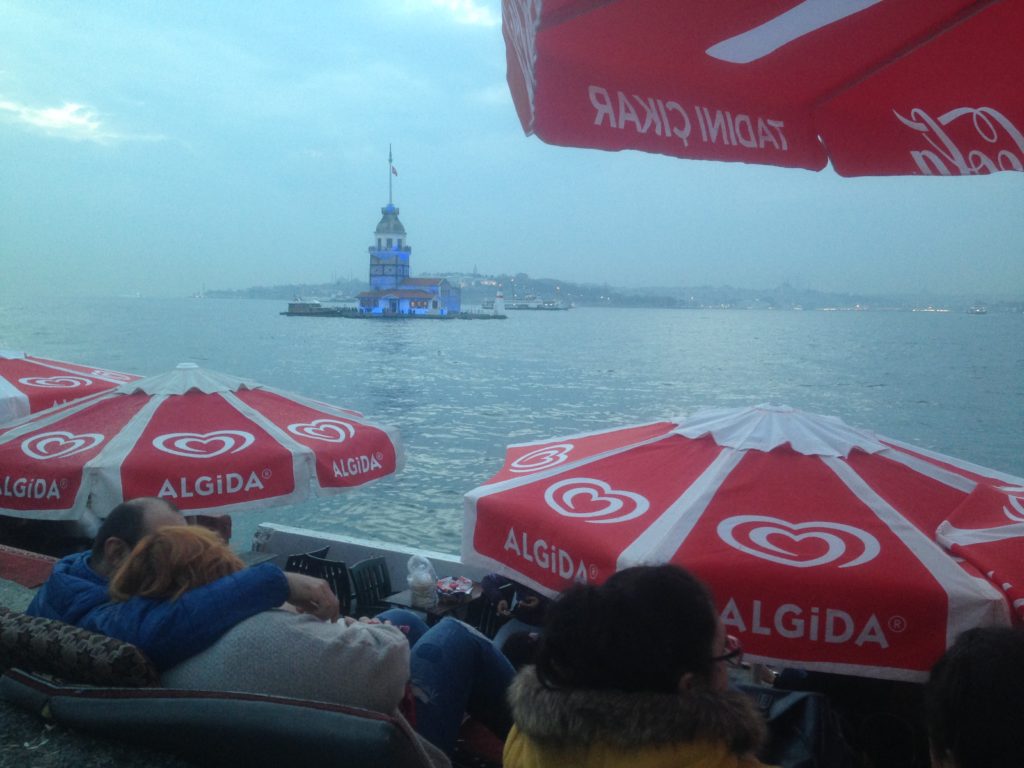 The coast of Salacak is a promenade in front of the Bosphorus that spans two and a half kilometers from Üsküdar Iskelesi, the pier that connects the quarter with the European side, to Harem ferryboat terminal. This short walk has one of the best scenic views of Istanbul. In one panoramic glance you can visually embrace Topkapı Palace and all the wonders leading to the first bridge. While the waterfront landscape hasn't been properly taken care of quite as well as areas like Moda or Bostancı, it is still a great stroll any time of the day. If you visit early in the morning, you'll share it with seniors jogging and youngsters taking selfies against the jaw-dropping background. At that time, you can also enjoy one of the best kahvaltis of Istanbul at Filizler Köftecisi. If you go at sunset, there is nothing better than enjoying a çay sitting on the sea-facing concrete benches outfitted with pillows. There you can have a closer look at one of the most iconic images of the city, the Kız Kulesi.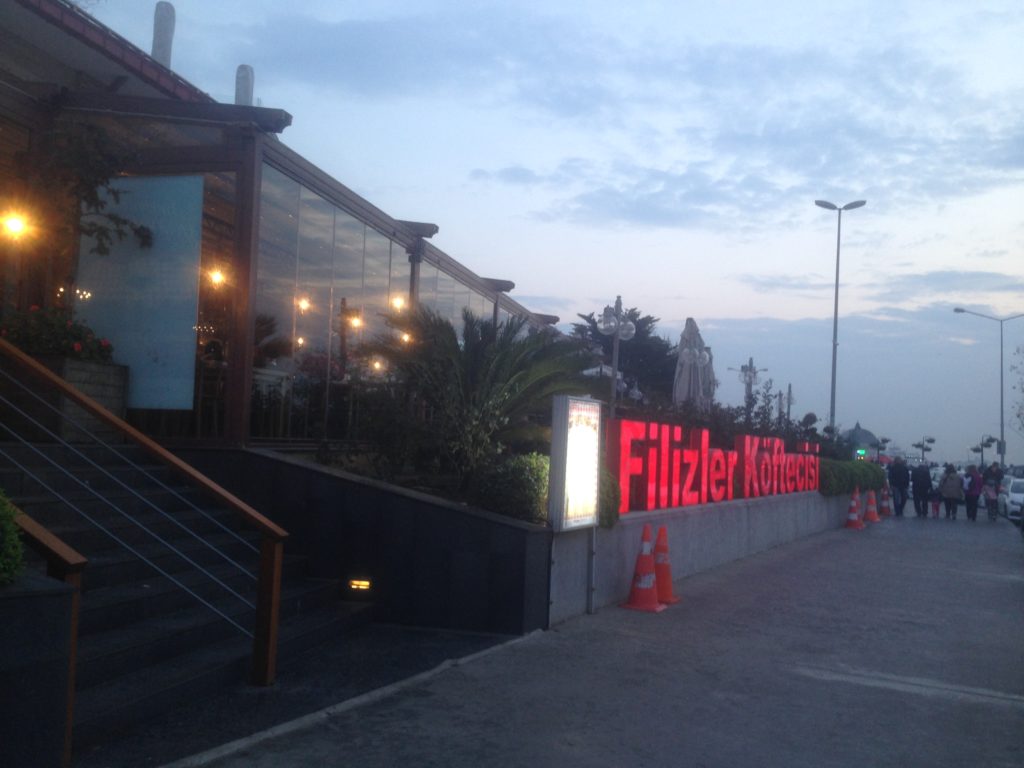 Not far from there is one of the most pleasing mosques in Istanbul, designed by the master himself, Mimar Sinan. The Kuşkonmaz Camii (of which I wrote before) is located along the Bosphorus shoreline and has been recently renovated. Despite (or perhaps precisely because of) its tiny size, it's a great opportunity to see all the features that made Mimar Sinan the Ottoman architectural master.

Entering the center of Mimar Sinan Mahallesi, you can stroll around the Üsküdar Balıkçılar Çarşısı. In this authentic fish market, you will find not only a diversity of fresh fish and veggies but also great stalls to buy the best lokum, Turkish coffee, spices and fresh juices without the hassle of Eminönü streets.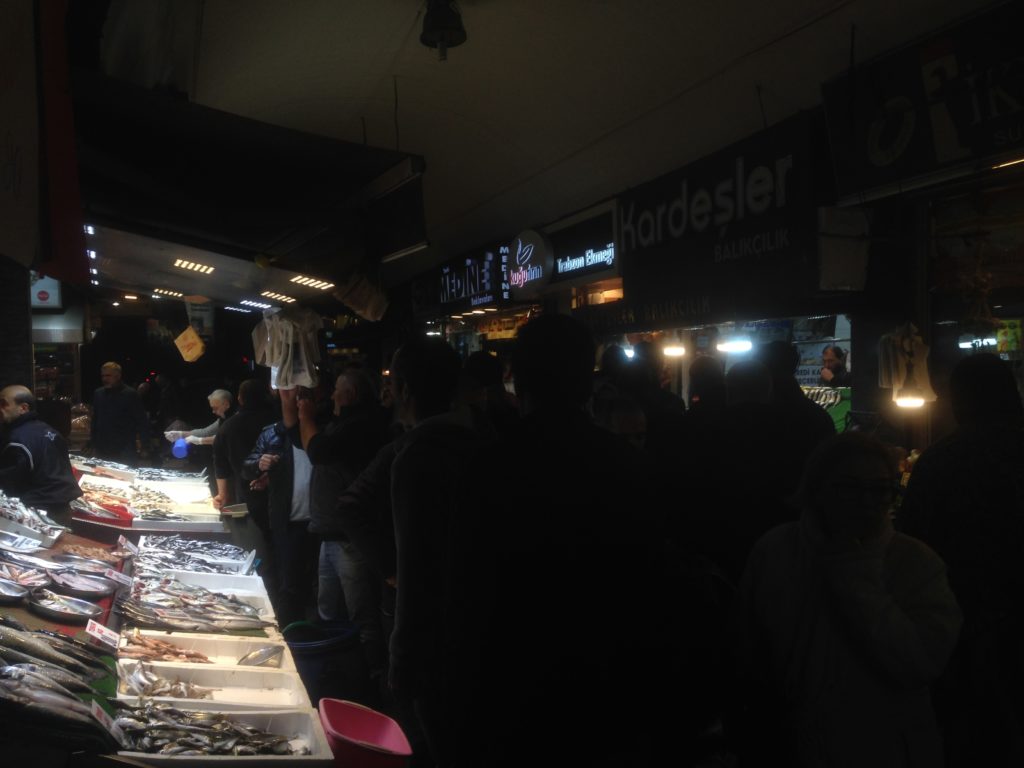 Right across the market there is one small street that represents the past, present and future of this neighborhood, Uncular Caddesi. When I first visited it, it was just a cobbled street full of hardware stores, a kebap place, an ekmekci here and a greengrocer there. While some of these places still remain, it has started to see an interesting mix of franchise cafes like Bayramefendi Osmanlı Kahvecisi, with peculiar offers such as salep with different aromas and chocolate fondue.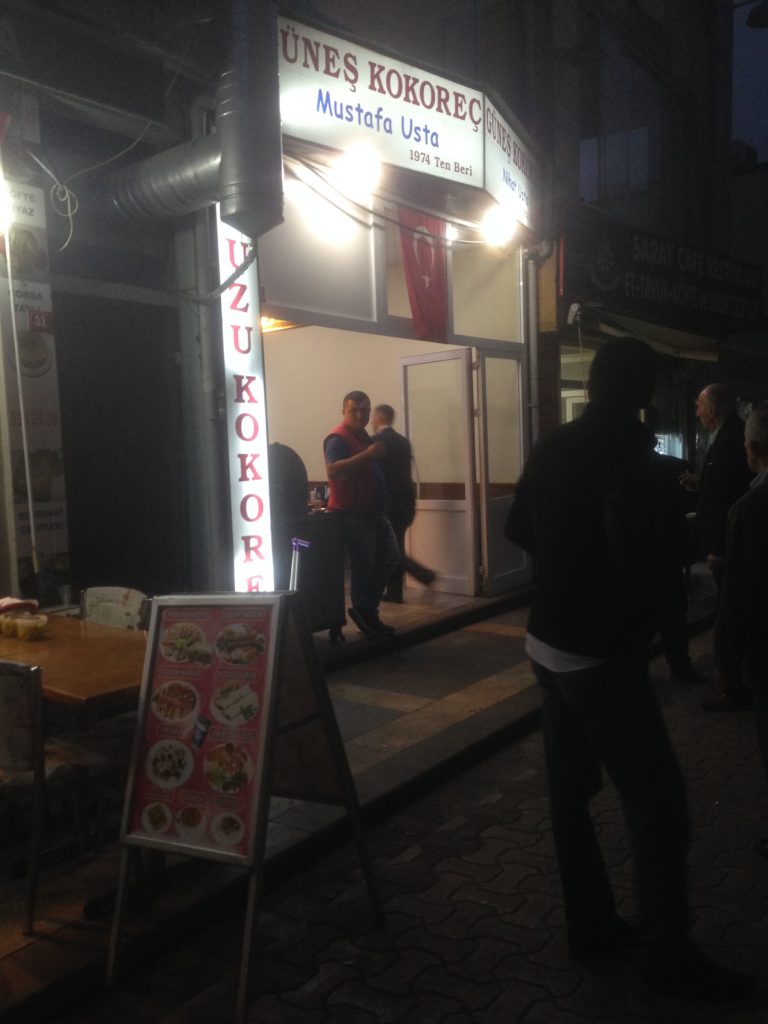 Finally, I cannot help but end this Take 5 by giving away my dirty little secret about Üsküdar: I know where you can find the best kokoreç of the city. It's at Güneş Kokoreç. To say this is an unassuming place is the understatement of the century. From the outside it looks like the kind of place that you're not sure you want to try. The sign points out they've been serving since 1974 and the interior is rusty, rundown and outdated. But, boy oh boy, if they don't expertly prepare the best grilled sheep innards in town. Everything is nearly perfect, from the bread crunchiness to the balance of chopped tomatoes and green peppers without forgetting the meat with the right amount of fat that melts in your mouth. A hidden gem worthy of a visit Üsküdar.