GaleriBu will host the solo exhibition "Introspective" of artist Eda Emirdağ through Sunday 30 April. The exhibition is curated by İpek Yeğinsü.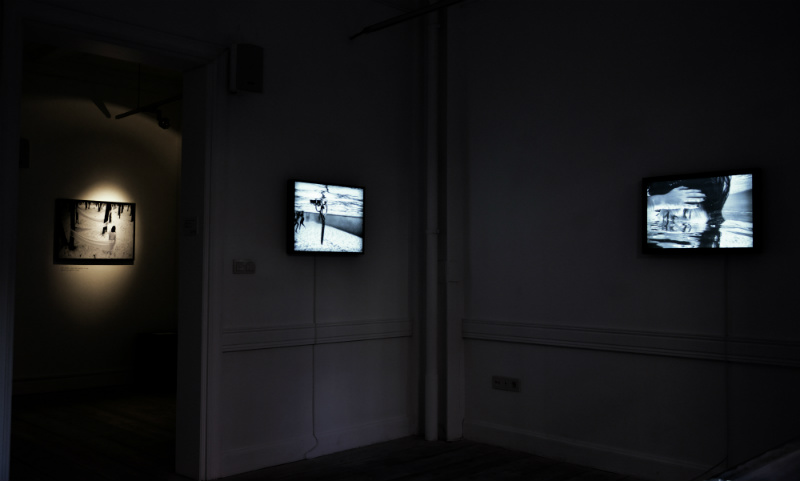 From the organizer:
As Eda Emirdağ's first solo exhibition in Turkey, Introspective generates a platform of thoughts and emotions that illustrates the artist's story, originating from autobiographic milestones but not strictly bound by them. The exhibition's title refers to Emirdağ's "retrospective" gaze at her own artistic journey, her inner questioning of her identity as an artist, and her first-time "introduction" to her audience within the scope of a solo exhibition.
Emirdağ draws her inspiration from memories, associations, daily life and routinized actions. In her compositions, the figures with invisible faces or closed eyes, most frequently women, establish a silent dialogue with objects carrying personal metaphors; they jointly create the feeling of that special moment to be documented, embracing it and saluting it at the same time. The works stand at such a point in time and space that they may both assume an atmosphere of melancholy and tension as well as one of peacefulness and meditation, depending on the viewer's state of mind. This is exactly what Emirdağ is in pursuit of: a space for interaction generated from her own biography where every viewer is able to reflect himself, and find and reinvent his own story.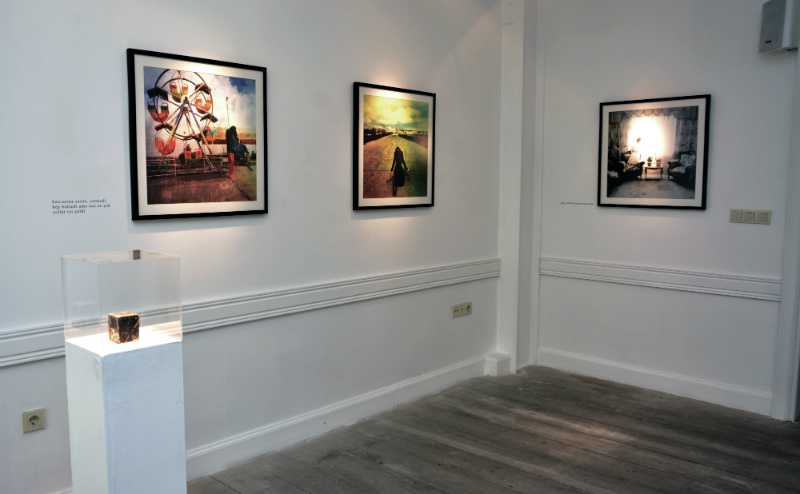 In her photographs Emirdağ uses a variety of techniques including analogue film, slides and digital, and in this sense she certainly behaves like a "photographer". Photography's strong influence is also evident in her video works composed of short sequences or created in stop-motion. Yet she considers herself a "visual artist" and not a "photography artist", doing rightly so. Combining a multitude of media including her own body and embracing an experimental, multidisciplinary approach, Emirdağ's static images always refer to the existence of a performative a priori and a posteriori, and her practice of working in series is certainly a contributing factor. Thus, the repetition of certain thematic and aesthetic elements renders her body of work perceivable in strong coherence regardless of the rich technical variety.
With the exhibition Introspective that also features her artist's book, Emirdağ reveals her creative practice in all its multitude of directions, exposing herself in all her sincerity at the risk of becoming the open target of contemporary criticisms expecting the artist to always walk on the same path.
—
For more information, be sure to visit the official gallery Facebook page.
Tuesday – Saturday: 11:00 – 19:00
Images courtesy of the organizer. Photos by Gencer Uçar.
Müeyyedzade Mahallesi, Serdar-ı Ekrem Sok. No:11, 34425 Beyoğlu