So you're thinking about getting married in Turkey. If you're a foreigner, you probably have quite a few questions about the process. I'm a Turkish citizen and my husband is an American. Thankfully, we found that the process was not made more difficult by his lack of citizenship.
I am a lawyer in Turkey, and below I present some research answers to a series of common questions that Yabangee fiancés or fiancés-to-be may be considering. As with anything that purports to provide information about the law, the following does not constitute legal advice. Seek a lawyer if you have specific concerns or issues. While there are basic requirements for marriage procedures, expect that your experience may very a little bit Laws change from time to time in Turkey, so don't be surprised if so of the information becomes less accurate in the future.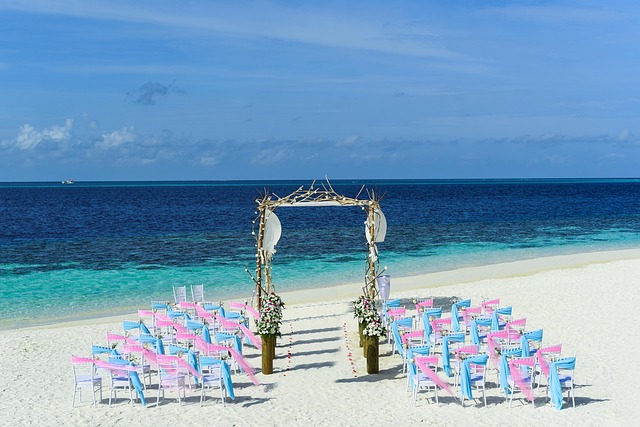 Does marriage to a Turkish citizen provide a residence permit, right to work, or anything else that would make living in Turkey much easier?
Unfortunately, marriage does not automatically provide nor result in any improved resident status in Turkey, so check that off the list of reasons for getting married. Generally speaking, being married to a Turkish citizen gives authorities reason to consider a foreigner's petitions and applications with a bit more flexibility.  Otherwise, your rights and status are not changed very much in the short-term.
The non-Turkish spouse and any non-Turkish children he or she may already have are able to apply for family residence permits after the marriage. The family resident permit is a bit advantageous compared with other residence permits in that it may be looked upon a bit more favorably by the powers-that-be during work permit approval procedures. The family residence permit can be issued for a maximum of three years each time, but authorities typically issue the first one for a period of a single year. Successfully attaining your family residence permit is contingent on certain criteria applicable to both foreign as well as Turkish spouse, financial resources being perhaps most noteworthy.
Marriage to a Turkish national does make eventually gaining Turkish citizenship much easier. Rather than waiting until after 5 years of continuous residence, foreigners can apply for Turkish citizenship after only 3 years of marriage.
With regard to work permits, marriage to a Turkish citizen makes you eligible for exemption from the standard work permit criteria. However, it'd be a challenge to find two or more persons who agree on exactly how marriage might make getting a work permit easier. It's even tougher to know someone who has successfully received such an exemption. You still must apply for a work permit in almost all cases, but the labor ministry can choose to assess your application differently on the basis of your marriage to a Turkish citizen. If your marriage ends in divorce, the foreign divorcee may be eligible to receive a short-term resident permit, provided that they had previously stayed in Turkey more than three years with the family residence permit. If, however, the foreign spouse is able to establish that they ended the marriage because they were the victim of domestic violence, then the aforementioned three-year requirement is waived.
Which country's laws determine one's eligibility to marry?
Pursuant to the Turkish International Private and Procedural Law, the eligibility of each party to enter into marriage is determined by their respective national laws. For this reason, foreigners in Turkey are required to obtain an affidavit declaring that they are able to marry from their consulate.
What is the procedure to get married?
Parties have to apply together to the Marriage Registration Office (Evlendirme Memurluğu) in the municipality (İlçe) wherein either the bride or groom resides. Marriage officers are reasonably mobile for a fee, so it is possible to have the actual marriage ceremony performed almost anywhere. If, for whatever reason, you need the support of a Marriage Registration Office in another municipality (one in which neither bridge nor groom live) in order to perform the actually ceremony, you can request that support with the permission of your original Marriage Registration Office.
Applications must be presented jointly, unless one of you has the special power of attorney; special in that it is explicitly for the marriage application process. Municipalities sometimes vary in what they require, but below are the common things you will need with your marriage application:
A health report issued by a recognized public or private heath institution. Your local family health clinic can take care of these. A word of warning for those who don't like needles: the health report includes blood testing;

Several portrait photos;

A copy or notarized copy of your passport (it differs according to municipality) for foreigner partners, copy of national identity card for your Turkish partners;

Affidavit of eligibility issued by the foreigner's own consulate and approved by the office of the local governor (Valilik) or district governorship (Kaymakamlık). If the affidavit is brought from the foreigner's country, it will need an Apostille. This document must state your name, surname, father and mother's names, date of birth and any impediments to marriage. Some municipalities may require a notarized Turkish translation of the document);

Copy of birth certificate. We were not asked to supply this and it might depend on whether your parents' names are documented in your passport;

Some offices will also require a petition document (Evlendirme Beyannamesi) which serves to explicitly state your desires to wed.
The Marriage Registration Office will check and verify all of these documents and work with you to set the date and time for your ceremony. Ceremony scheduling may be more or less exact as to the start time, depending on the wedding schedule on the date in question. Some dates are booked well in advance, so you should considering calling Marriage Registry Office early on to find out when you need to apply in order to schedule a particular date for your ceremony (especially for summer).
If you're a foreigner and you're marrying another foreigner in Turkey, you may marry before either of your diplomatic representative offices in Turkey or before Turkish authorities provided that your respective national laws grant authorization.
Do you have to declare to any official institution about marriage?
If you perform a marriage ceremony before Turkish authorities in Turkey, you have to then notify the Nufus Mudurlugu (Civil Registry) within ten days following the date of marriage. Normally, this notification is performed by the Evlendirme Dairesi (Marriage Office) official who presided over the marriage ceremony, but you'd be wise to double check afterward that it has been done.
Similarly, the foreigner will need to update their marriage status with the Göç İdaresi (Director General of Migration Management) soon after the date of marriage, typically 20 working days. You don't need an appointment and failure to notify the Göç İdaresi in time may result in a fine.
If the marriage is performed outside of Turkey, you must notify the local Turkish consulate within 30 days of the date of marriage. Relevant documents will need to be translated into Turkish.
Are polygamy and same sex marriage possible?
Monogamous, heterosexual marriage is the only legally recognized type in Turkey. Polygamy does sometimes occur, but is illegal. If you find yourself in that situation, the state will recognize only the first and annul any subsequent marriages. In that situation, if there are children as a result of an illegal marriage, it is assumed that children were born in the marriage and divorce provisions are applied rather than annulment for the sake of the children.
What type of marriage ceremony is obligatory? Do you have to perform a religious ceremony?
Religious marriage ceremonies are not compulsory in Turkey, and in fact only the government marriage is recognized. Marriage ceremonies in Turkey can be performed with a minimum of two witnesses in public before the authorized officer (evlendirme memuru). The bride and groom must declare their consents verbally. As the ceremony will of course be in Turkish, some municipalities may require a translator to be present if the foreigner doesn't understand the marriage script read during the ceremony. After the 'evet's and signatures, the officer bestows upon the freshly minted couple their marriage certificate.
If you want to have a religious marriage ceremony here in Turkey, you will need to have your government-issued marriage certificate already in hand. However in reality, the official marriage certificate is seldom asked at religious ceremonies and many couples have their religious ceremony before the government ceremony.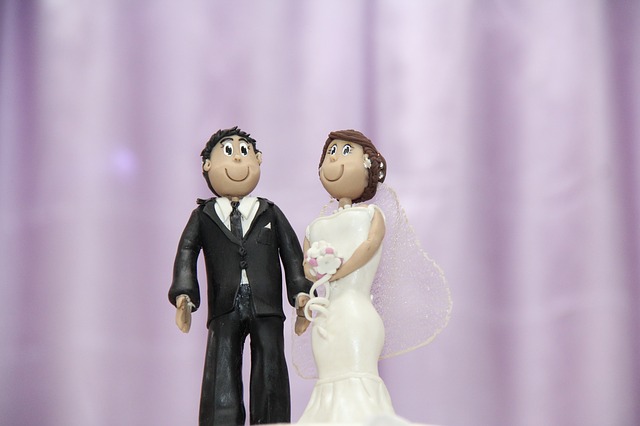 A woman by any other surname…
One initially unavoidable result of marriage in Turkey is the wife's change of surname. A woman is compelled to take her husband's surname after marriage unless she submits a written application to the marriage officer or Civil Registry stating that she wants to use her previous surname together with her husband's surname. However, in this case, her previous surname must come before her husband's surname. If the woman has already had two surnames, she can choose just one of them to precede her husband's. There is an avenue available to women who really want to retain the use of their pre-marriage surname alone, but that avenue takes the form of a court action. Few women have taken that route, although those that have have succeeded on the grounds that restricting a person's ability to retain their surname is a violation of their individual freedoms.
After divorce, a woman is expected to return to using just her previous surname. However, if she profits by using her husband's surname, and it is accepted that her continued use of it does not inflict damage upon her ex-husband, she can petition the divorce judge to permit her to continue carrying her ex-husband's surname.
If we have children, will my children have Turkish citizenship at birth?
Pursuant to Turkish Citizenship Law, Turkish citizenship is acquired by birth or after birth. Turkish citizenship by birth shall be automatically acquired on the basis of descent or place of birth. Turkish citizenship is rarely granted on the basis of place of birth except to abandoned or stateless children born in Turkey.
Citizenship is usually acquired by descent and is effective from the moment of birth. However, the process may be complicated by the foreignness of one of the parents.
A child born of a Turkish mother and a non-Turkish father, regardless of whether the parents are married or not, is a Turkish citizen at birth. However, a child born of a Turkish father and a non-Turkish mother, will not have Turkish citizenship at birth unless the parents are married. If the child is born out of wedlock, the Turkish father must either establish parentage or legally adopt the child in order for the child to become a Turkish citizen.
What if you just have gotten divorced and want to marry again?
As stated earlier, eligibility for marriage is determined by each party's respective national law. In case Turkish law governs a woman's eligibility, she will have to wait 300 days after a divorce before getting married again unless she proves she is not pregnant from her previous marriage or she wants to remarry her ex-husband. However, if she gives birth during the waiting period, she will not need to wait further.
If we divorce, what happens to our property and assets?
With few exceptions, any property acquired during the marriage by either spouse is considered as Matrimonial Property and thus subject to sharing agreements during a divorce. Under Article 15 of the Turkish International Private and Procedural Law, which governs matrimonial property, spouses may clearly designate either the internal law of their habitual residence or the national law at the time of marriage to govern their matrimonial property. Where no such choice has been made, the common national law of the spouses at the time of marriage, or in the absence of common law, the internal law of their habitual residence at the time of marriage shall govern or in the absence thereof, the Turkish law shall govern.
Under Turkish laws, there are four types of matrimonial property regime agreements. These are (i) participation in acquisitions, (ii) separation of property, (iii) separation of property with distribution, and (iv) community of property. Parties can choose one of regimes by notarized agreement before or after the marriage or by written declaration at the time of the marriage application.  If the couple does not choose a regime, "participation of acquisitions" will be enforced in divorces for marriages dated after January 1, 2002.
The "participation of acquisitions" regime states that properties acquired during the marriage shall be shared after divorce, except for certain properties such as (i) personal belongings used by just one spouse, (ii) assets belonging to just one spouse at the beginning of the marriage, acquired without consideration, or acquired free-of-charge, (iii) compensation for pain and suffering, and (iv) substitute values of pre-existing personal properties.
An important point needs to be made here. Turkish laws which limit the rights of foreigners to own immovable property are given importance. Immovable property includes land and homes, and thus would affect ownership of such properties in a divorce. Presently, there are restrictions on the size and location of immovable property, as well as the total area of a district which can be owned by foreigners.
If we divorce, what happens to our house? Will I have to move out?
The matrimonial house is where spouses and their children live together and is considered the family's life center. As a rule, the matrimonial house is sole and under protection among marriage period. Both spouses have some rights on the matrimonial house because of its importance as part of their common lives. If there is a dispute as to who is to move out of the home and stay, the divorce judge will decide. The judge will even decide who will have right to use the furniture. With this decision, the period of stay in the home is determined and notified to the land registry for annotation
At any time during the marriage including the period of time before a divorce is final, it is possible for a spouse to protect the matrimonial house from the actions of the other spouse. Under Article 194 of Turkish Civil Code, without the other spouse's explicit consent, the lease contract of the matrimonial house cannot be terminated, the matrimonial house cannot be transferred, and rights on the matrimonial house cannot be restricted. Additionally, the spouse who does not legally own the matrimonial house can request an annotation to the land registry restricting actions made on the home, such as sale or mortgage. A spouse who legally owns and intends to undertake an action on the matrimonial house, such as a sale, but who has not been able to gain the consent of the other spouse can, with just cause, ask for a judge's interference.
Any other questions you'd like us to look into? Please let us know in the comments.