Juggling an excess of professional responsibility while still finding the time for your own creative pursuits can be especially daunting. By any measure, Zeynep Şen has taken on quite the workload in her efforts as a multilingual translator, writer and literary agent. Having received her degree at New York's Sarah Lawrence College, Zeynep's return to Istanbul also meant beginning a new professional network from scratch and having to learn the in and outs of local industries. A year later, Zeynep's tenacious work ethic has since seen her reap some well-merited rewards. In addition to her continued work for the New York Journal of Books, agency services for WORD|LINK, and various other ongoing projects, she recently celebrated the release of her first book translation — Beckett Remembering, Remembering Beckett. With plenty more in the pipeline, it's reassuring to see this is just the start for her.
We took some time to speak with Zeynep on the workload and process behind translations, the intricacies of being a literary agent, maintaining balance in one's own writing pursuits, and what else lies on the horizon.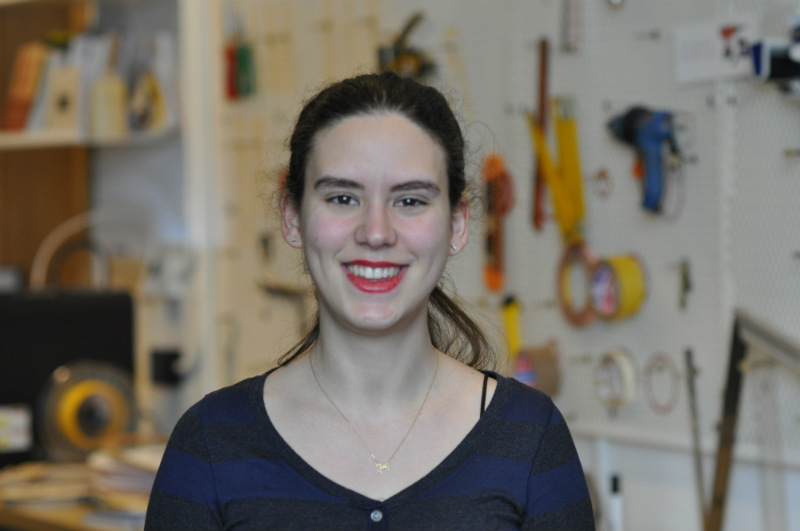 Could you tell us a little bit about yourself?
I've known I wanted to do something regarding publishing and literature since I was seven or eight years old. I started writing stories and poems all the way back then. So when it was time for me to go to college, I chose a school that was centered on literature and creative writing in New York, because that is where the publishing hub was. I started learning English when I was four years old, and started Spanish in high school. In college I developed my Spanish speaking skills and after graduation I got to a point where I could use Spanish and English for translation purposes. I had that under my belt, and while in New York, I had a year to go out and work. I started with a literary agency as an assistant and worked my way up to a junior agent position. That's basically how I got into the industry. I've always been passionate about reading, writing and anything literature related. I came back to Istanbul this June, so I haven't even been back for a year at this point. I was in New York for five years. While there, I also had a column in a Turkish newspaper on life in New York.
Now that you're here, what's your current professional situation like?
Currently, I'm a literary translator; I mostly translate novels, though I do work with some non-fiction books as well. I also do technical translations, like articles, brochures, stuff like that. Other than that, I'm a foreign rights representative for a literary agency that started in New Zealand and moved to the states, though I work from Istanbul; so there's that whole dynamic there. A literary agent for those who don't know is like being a manager for an author. They bring me a book, I read it, decide if I want to represent it and if I do, we sign an agreement, do some editorial work if needed, and then I figure out what the best publishing houses might be for that particular work. I reach out to the editors that I know at those publishing houses, submit the book, make the deal, etc. I also work for various Turkish magazines and one literary review in New York.
What has your experience here been like in regards to freelancing as a literary agent?
The funny thing is, when I first came here, I knew nobody in the Turkish publishing industry. I knew nobody at the magazines I wanted to write for and nobody at the publishing houses that I wanted to do translations for. So, I literally found people's phone numbers, e-mails, Facebook accounts and reached out through those channels. That's how I developed my freelance network. Around the time I moved to Istanbul, I got an offer from an agency, WORD|LINK, the one originally based in New Zealand. The literary agent stuff I do, I do for them, so that's a more agency-related basis.
Having had an academic focus on creative writing and literature, do you find yourself also finding fulfillment in those areas? 
Like I said, I've been writing for a very long time. The creative writing courses I took at Sarah Lawrence helped me develop my own kind of style, which in turn helped me to get into the magazines I wanted to write for. I write regularly at this point for sabitfikir which is a great literary magazine that tries to be accessible for everyone, not just those with an academic interest. I also have my own column at Varlık, which is the oldest literary magazine in Turkey. I've wanted to write for them since I was twelve. The creative writing courses have definitely helped me with that, as well as with my translation. Before I started taking those courses, I hadn't realized how much a translation can change a work. We'd read a book in Spanish, then in another course I'd read it in English and get to compare the two. It really struck me how a good translation can make or break a book. I started to notice that more as I went back forth between the States and Turkey. There were some great books I read when I was abroad and I'd get the Turkish versions for my mother. She'd love some of them and absolutely hate some of the others because the translators destroyed them. It also helped me with the literary agent-ing thing. To be an agent, you have to have an eye for what's good. You develop that with a lot of reading and writing.
What is your day to day like?
I try to alternate the days where I focus on my literary agent work and my translation work. On the days I focus on my agent work, I have to do a lot of reading. I finish three to four books a week. I speed read a lot while taking notes. What happens is many writers will send me their books, I'll read them and evaluate them, and decide if I want to work with them. If I've signed with an author, I'll have to do editorial work with them. Before I send a book to a publisher, I want to make sure it's in the best possible condition. When I'm doing my literary agent thing, it's a lot of reading and editorial work. There's a lot of going back and forth between the writer and the publishers, either via e-mail, phone or even face to face meetings. It depends on how people respond. There's some handling of the author involved naturally, because when you give someone editorial notes they can sometimes be defensive as if you're being critical, when you're not.
When I'm working on my writing or translation, I try to do those on the same day. I find they feed off of each other. I will translate let's say ten pages, then I'll focus on my writing, so it focuses my mind elsewhere and then when I go back to my translation, I can think and work better. I try to work from nine to six at the very least. I do give myself a lunch break or something like that. If I can't think, I can't produce the best work.
What is the typical time frame in turning these projects around?
If we're talking translation, of course I have to like it. I have to first read it from top to bottom, even if for a speed read, because I have to know what I'm tackling. That'll take about a week. I also have to pay attention to what kind of work it is. If it's a fiction piece, I can probably do it very easily. If it's something on quantum physics there's no way I can translate it accurately. So my decision process generally takes about a week, because I have to find out how much research I should do for that specific piece. The length also plays a factor. If I'm translating around a 300-page book, which is the norm, it generally takes about two to three months. Now for instance, I am translating a 650-page book, so that's at least six months of my time. I have to pick and choose carefully.
With the literary agent jobs, the time frame involves reading the book and multiple editorial rounds. It can take a month to a month and a half if the author is putting in their time. The submission process, as in the process where I send the work to publishers; that can take up to three months. Editors get so many books per week. They don't like to read unless they've already taken the author on. Before they take the author on, they take their time with all the submissions they get. That's approximately a two to three month process.
With my own writing, I can write a two to five page article in four or five hours max. When I was in college, we didn't have exams, we had essays. We called the Conference Projects. They'd have to be at least 50 pages, so I learned to write really, really fast.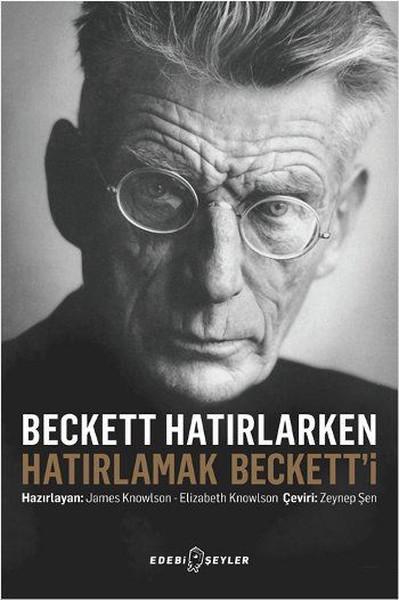 Could you tell us a bit about some of the challenges you face in this field, as well as perhaps a bit about what goes into a typical translation project?
In the translation and article writing part, it's definitely the research involved. As much as I love my job, there will always be things I don't know. For instance, if a book takes place in WWII, a subject I've read about and know to a certain degree, there'll be a lot of things I don't know. To translate that accurately, I'll have to do research on the military of that time or maybe even present day, historical stuff, facts, figure out the Turkish names of certain places which aren't the same as the English names, etc. That all plays a huge factor. Another big challenge is you can't always translate something very accurately. If I try to translate the expression "it's raining cats and dogs" exactly, it's not going to make any sense. So to find an equivalent, I have to work with my Turkish books on sayings and colloquialisms a lot.
The same applies to article writing. Thankfully I have full autonomy on what I write about, be it stories or articles. But each piece I write requires a certain level of research and knowledge. So I'll have to at least spend two or three hours researching for that, depending on what I'm writing.
With the literary agent thing, first of all there's the time difference. I can't tell you how many 4:00 AM meetings I've been having lately. I sleep till 3:00 AM, wake up and spend an hour trying to wake up properly, and then have the meeting and go back to sleep. It messes me up. Other than that, my biggest issue is time. I'm a fast worker, but when you have as much to read as I do, you sometimes feel very overwhelmed. On the one hand I'll want to rest for two hours, but while I'm doing that, I'll feel guilty about the hundreds of pages I have to read and evaluate. At the same time, you have to make all these editors and authors feel that you're devoting time to them and that you're there for them. Balancing it all out is definitely a challenge.
Being an agent is also a commission based work. So you don't make any money until you've actually sold a piece of work. So I have to make a sale and have to wait for the author to be paid before I get my cut, which takes months. So it's going to take a couple of years before I'll make anything great. Same with translations, you have to wait for your book to be published before you can get paid. You have to frequently stay on top of what is coming in and when.
I imagine a lot of your work involves reading or writing in a quiet space. How does ATÖLYE fit in?
I tried working from home for a while. The thing is, with my job, I'm very isolated. It's like you said, you're there reading or writing the entire day. At a certain point, you need to talk to someone or at least have someone around you. Being at home, or even a café; it doesn't cut it. This place has the advantage of allowing me to talk to people when I want to, and I can focus on my work and people will also leave me alone. There's no excessive noise or anything like that, so I can focus properly. Another thing is, when you're working at home, you're the only one working there. It's easy to get distracted, procrastinate, or work slower than you normally would. When you see all these people here working around you, coming up with ideas and projects, and overall being enthusiastic about their work, you get swept up in that. I don't think most people in regular nine to five spaces experience that. They're there because they have to be there. It can be a drudgery of sorts.
Also, I love the kind of creative projects that pop up that I can be a part of. Sure, most of my work has to do with writing, translation, and words. But, I've actually gotten to contribute to a variety of different projects here. That's helped me develop myself creatively and contribute to fields I normally wouldn't have been involved with, like a teacher project here, helping out with ATÖLYE's website, etc.
What does the future hold? Any big projects? Are you working on anything of your own?
There are a couple of things yea. There's the 650-page novel I'm currently translating. When I was in college, there was this one professor who taught me Spanish. He turned out to be a really important Spanish writer, Eduardo Lago. I took his course all four years. At one point, I was his research assistant. We developed a really nice rapport. I'm still in contact with him. Before I came back to Turkey, we met up for coffee. One of his novels, the English translation is Call Me Brooklyn, had won the Premio Nadal in Spain, which is one of their most important literary awards. So, in passing, I had mentioned that if he ever wanted to translate that book into Turkish, I'd like to take it on myself. A couple of weeks ago he contacted me to let me know that he had signed with the Wylie Agency, the biggest and most important literary agency in the world. They have everyone from Orhan Pamuk, to Salman Rushdie, to Zadie Smith. Everyone and anyone you can think of is their author. He said that if I wanted to translate his novel into Turkish, I should talk to his agent there. At the time, I was at the London Book Fair, so I actually got to meet with the agent. Right now they're shopping around a sample translation I did of the book's first couple of chapters. So, there's that project that I've been wanting to get for a year now in the works.
There's the Varlık column, which is big for me because I've been reading them since I was twelve. They'd have their magazines in our classrooms and during our free reading periods each week, I'd always go for those.
Other than that, I actually just signed an agency agreement with this author from Australia who is actually American. He used to be an infantry officer during the Afghan war. He was the youngest infantry officer in the history of the States. He came back with huge PTSD, immediately dropped out of the army after his deployment, and later got into Oxford for grad school. He's whip smart and really an incredible kid. He basically wrote a book that both consists of his journals that he kept during the war and his evaluation of the war, the whole current political situation, and he came out with this gem of a manuscript. I read the whole thing and fell in love with it. Right now I'm shopping that around and hopefully we can get a good deal with Penguin or something like that.
As we're an advice publication for foreigners living in Istanbul, we generally ask interviewees for recommendations on places to go. Considering your work, perhaps you could also include an author or book recommendation as well.
Because I just got back, I had to do a lot of rediscovery with the city. In a year a lot of things change. I ended up discovering a lot of places that I like hanging out at. There's Minoa in Akaretler, Nişatanşı. It's a lovely bookstore and cafe. We don't have enough of those. One, they have great events. Two, they have great food and coffee. Three, they have a very nice English language book collection. I know the owners and what they do is they go to each of the fairs and only get the books they themselves would like to read. So you know they'll have a good, unusual collection.
There's a tiny little restaurant called Piccolo by Uçaksavar. It's tiny. There's only one communal table inside and two tiny tables outside. It has apparently been rated, I had no idea, the best small restaurant in Turkey. Everything there is organic. Apparently the owner only serves food made with ingredients that they got that day. If there's anything left over, it doesn't go into the next day's food. It might just be the best food I've eaten in Istanbul so far.
Also Jacqueline's Cookies in Taksim. I first discovered it with a friend of mine. We discovered it when walking past and that's our spot right now.
As far as authors, Sabahattin Ali's Madonna in a Fur Coat has been translated into English. It's personally one of my favorites. I haven't read the translation, so I don't know if it's good. I heard Maureen Freely, who is Orhan Pamuk's translator, translated it so I'm betting it is. I'd definitely recommend that. I just finished Viet Thanh Nguyen's The Sympathizer. I'd recommend it a thousand percent. It's incredible. I'd also recommend his collection of short stories, The Refugees. Both are very, very captivating and touching. Donna Tartt's The Secret History — if you haven't read it, go forth and conquer. I remember staying up until four or five AM, just so I could finish that book, and I had work the next morning. Those are my three recommendations of the day.
You can read Zeynep's work for the New York Journal of Books here. Her recent translation of Beckett Remembering, Remembering Beckett is also available now.
ATÖLYE Spotlight is a new series on the inspiring community members of Istanbul's most creative space.
All images courtesy of Zeynep Şen and Ayşe Esin Durmaz.