Like every other Turkish kid who grew up in the 90s, I have been to many "gold days" (altın günü) hosted by my mother and other female relatives. What's a gold day, exactly? It's a day for Turkish women to come together, socialize and save some money for when it's needed. Going to the bank is a relatively new thing in Turkey — people traditionally borrowed and lent money to others in their social circle, which generally consisted of extended family and close friends from school and the neighborhood. So not only is this ritual a way of socializing, but it also serves an important economic function.
Planning a gold day is pretty simple: Together with the other people in your gold day group, you decide which person you will visit next (if someone is in need of cash, then you would most likely visit her). They can happen weekly or monthly, and often include between 20 and 70 women. Sometimes, women will even have more than one "gold day" group. My mom, for instance, had three different gold day groups by the end of the '90s! One was with my grandmother's friends, one was with neighbors, and one was with her university friends.
When it was her turn to host a gold day, she would cook lots of snacks for her guests to eat, accompanied of course with some Turkish tea. Helping my mom prepare for a gold day was how I started cooking at nine years old. And lest you forget, the food had to be perfect in order to satisfy the judgmental ladies.
This is how I remember gold days: First, you would begin with cologne and Turkish delight as you welcomed your guests. Then, the girl of the house would make some Turkish coffee, after which you would prepare a plate with all types of pastries and cakes to serve with tea. You would learn the latest gossip about people in your social circle, discuss the current news, exchange recipes and, as the person hosting, you would receive a quarter of a gram of gold from each woman in attendance. So, you had as many gold pieces as the number of people you hosted, and you could then exchange the gold for whatever was the strongest currency. Oh, there would of course be a belly dancing session,where you put a cassette into the player and everyone made their hips work!
There are so many fun aspects of a gold day, but my favorite is by far the food. I polled my friends and put together a list of the top five gold day recipes (for an optimum gold day menu, you should prepare at least five different dishes). You can use these when preparing to host Turkish guests, or for your own impromptu gold day. Afiyet olsun!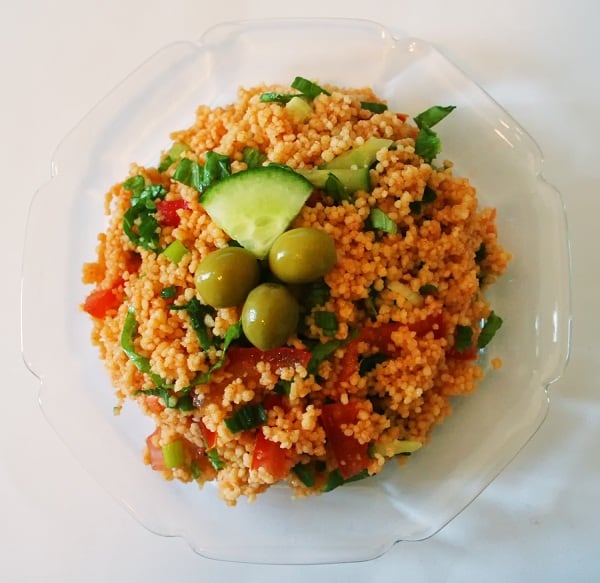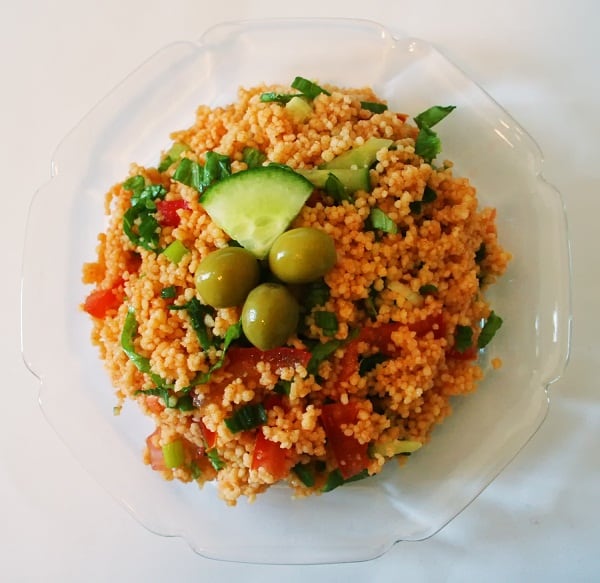 1. Kısır
Kısır is the Turkish take on a Mediterranean/Arab dish called Tabbouleh. Every region has a different way of preparing this dish, which means you can find lots of different recipes. But whatever you decide to add in, kısır is always easy to make! The below recipe is what I use, and is the way I learned from my mother. You can add/remove ingredients as you like.
2 cups fine bulgur
2 cups hot water
1 tbsp tomato paste
1 tbsp red pepper paste
1/2 cup olive oil
1/2 bunch green onions, finely chopped
1 small onion, finely chopped
1/2 bunch leaf parsley, finely chopped
1/2 bunch leaf dill, finely chopped
1 sweet green pepper, finely chopped
1 cucumber, finely chopped
1 tomato, finely chopped
1 tsp salt
1 tsp black pepper
1 tsp mint
1 tsp cumin
1 tsp chili pepper
1 tsp oregano
1/4 cup balsamic vinegar
1/4 cup lemon juice
2 tbsp sour pomegranate sauce
Lettuce leaves
Pour the hot water into the bulgur and let it sit for half an hour (you want the bulgur to expand until there isn't any water left). When the bulgur is ready, add in the tomato and red pepper paste and mix together. Then, add the ingredients in order of the list above. I prefer to eat kısır with some lettuce.
2. Ispanaklı Kek (Spinach Cake)
This cake tastes and looks like pistachio! It is my favorite cake to bake since learning how to make it from my mother's neighbor, and everybody who tastes it loves it. The best thing is that it doesn't require any butter or oil.
For the cake:
3 eggs
1 cup sugar
1 cup minced spinach
2 cups flour
1 packet of vanilla
2 packets of baking powder
For the topping:
2 cups milk
1 teacup sugar
3 tbsp flour
1 package of whipped cream
For the cake: Mix the sugar with the eggs, and add the spinach. Add the flour after sifting it with baking powder and vanilla. After mixing it all together, bake in the oven at 180 degrees for 25-35 minutes.
For the topping: As the cake's baking, add all the ingredients except the whipped cream into a pan and cook it on a stove top until it thickens. Once it's reached this consistency, take it off the heat and add whipped cream. Wait for it to cool down until it's room temperature, then pour it on the cake.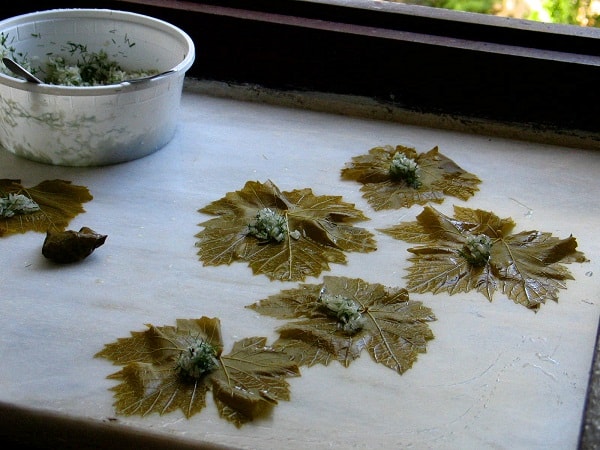 3. Yaprak Sarması (Stuffed Grape Leaves)
This is one of the biggest challenges to becoming a master of Turkish cooking. Sarma is an important part of daily life and socializing in Turkey. If you accept this challenge and successfully complete it, you should call over your neighbors and friends to celebrate. The first time I managed to cook yaprak sarması, I was in Italy on a cultural exchange. Thanks to my Serbian and Azerbaijan friends, I was able to successfully make them! This dish can be eaten anytime, anywhere, and is absolutely delicious when done properly.
1 jar of brined grape leaves
1 bunch of green onions, finely chopped
2 medium-sized onions, finely chopped
1 bunch of parsley, finely chopped
1 bunch of fresh mint, finely chopped
1 bunch of dill, finely chopped
2 cups rice
1 lemon, finely juice
1 tbsp tomato paste
1 garlic clove, grated
1/2 cup olive oil
1 tomato, grated
1 tsp salt
1 tsp black pepper
First boil some water and put in the grape leaves for 30 seconds to 2 minutes to soften them. Then, mix all of the other ingredients in a bowl — this will become the filling. Put a spoonful of the mix on every leaf and then, one by one, roll them as thinly as possible (the thinner the better). Stack them in a pot, making sure to put as many on each level as will comfortably fit. After putting in each level of sarma, put some lemon slices on top. Pour enough water into the pot to just cover the sarma, put a plate over the pot and simmer it on a low heat until the water boils and vaporizes.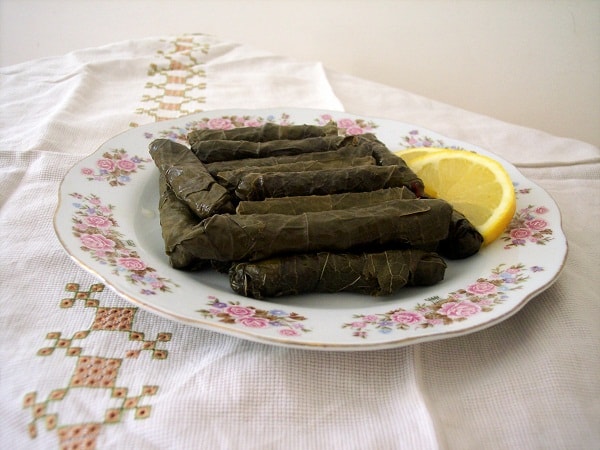 4. Sigara Böreği
One of the most practical and delicious dishes ever. I've made these on a lot of different occasions, and I can confidently say that there wasn't anyone who didn't like them!
1 bunch of fresh parsley, finely chopped
3 layers of yufka (phyllo dough)
500 gr lor peyniri
Salt
Sunflower oil
Mix the lor peyniri with the chopped parsley and add some salt according to taste. Take all the layers of yufka and cut them into triangular pieces (like a slice of cake). Fill a small bowl with some water and add a bit of sunflower oil. Put a spoonful of the mix on each yufka slice and roll it as if it were a cigar! Pour the sunflower oil into a frying pan and fry them all. They can be eaten with yogurt or some other sauces, however you prefer.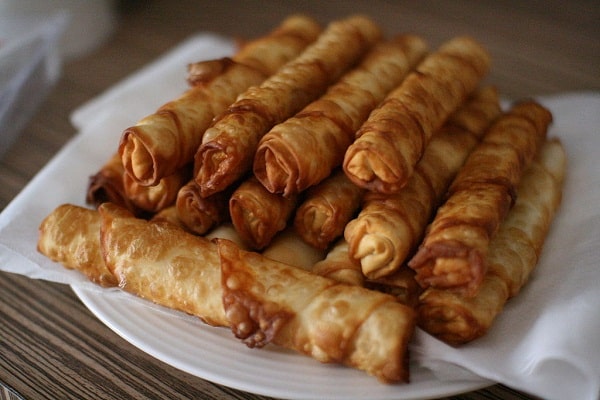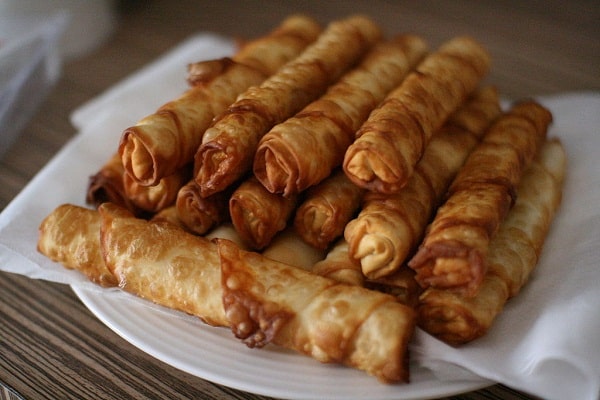 5. Mercimek Köftesi (Lentil 'Meat' Balls)
Despite its name, there is neither meat nor dairy products in this delicious dish. It is very easy to make and is sure to be a crowd-pleaser.
2 cups red lentils
4 cups water
1 cup fine bulgur
1/2 cup olive oil
1 medium-sized onion, finely chopped
1 tbsp tomato paste
1 tbsp red pepper paste
1/2 bunch of green onions, finely chopped
1/2 bunch of fresh parsley
1 tsp chili pepper
1 tsp cumin
1 tsp salt
1/2 tsp pepper
Boil the lentils until they are soft but with some water still left in the pot, then add all the bulgur. Let it expand for 10-20 minutes. Put aside once all the water is gone. Meanwhile, saute the onion in a pan, then add the red pepper and tomato pastes and the spices. When it smells nice, add it to lentil and bulgur mix. Knead the mix with your hands (like a meatball). After that, add the fresh parsley and green onions and shape it into meatballs. You can serve with lettuce leaves and lemon.
Have you ever been to a gold day? If so, what were your favorite Turkish dishes?