Let's just admit it: Istanbul is saturated with coffee shops. Yes, it kind of makes sense — the city was formerly the capital of an Empire that spread coffee to the whole of Europe and is now, after being taken by a çaykolizm storm, getting back to its roots. That's one thing, but this has turned into something else. There seems to be a mania for overpriced, average coffee served in a minimalist, industrial-ish setting — just look at the cafes that populate every corner of Karaköy. Ah, Karaköy. The 'in' place to be right now if you dare to call yourself a hipster. The neighborhood with the most beards and flannel shirts per square meter has misunderstood the concept of gentrification; instead of a balanced mix of — let's say — art galleries, restaurants, yoga studios, community gardens, vintage shops, restaurants or shared work spaces, the aforementioned unimaginative cafes repeat ad nauseam. Karaköy, seriously, stop it. You're embarrassing yourself.
But there is life beyond gourmet coffee. If you look closer, you'll see that there are other foods and beverages trending right now in the city. Don't expect this list to be an exploration of Istanbul's haute cuisine. It's more of a list of rising food trends for middle-class people like you and me. So, here you have it. I've dared to pinpoint the burgeoning trends that will spread like wildfire through Istanbul in the year to come. (Or not.)
1. Balık dürüm
Just when you thought the traditional dürüm had nowhere to go, a new take on this ubiquitous wrap shows up. The balık dürüm, a humble thin lavaş wrap filled with grilled fish, feels very fresh and original, especially since its appearance on the scene isn't due to a food lab experiment: it's the natural evolution of the classic balık ekmek so popular in the areas of Eminönü and Karaköy around the Galata bridge. The icing on the cake: they add nar ekşisi — sour pomegranate sauce — to the mix. It's a brave and refreshing take on fish dressing. As a bonus, some places also grill the dürüm after assembling it, to make it even crispier. At 9 TL a pop, it's one of Istanbul's best and tastiest deals. Go try this delicious street food at the vendors in Fermeneciler Caddesi in Karaköy (or Fürreyya in Galata, if you're looking for more of a sit-down affair) before it goes from a quick and cheap bite to eat to the next item on Bambi Cafe's menu.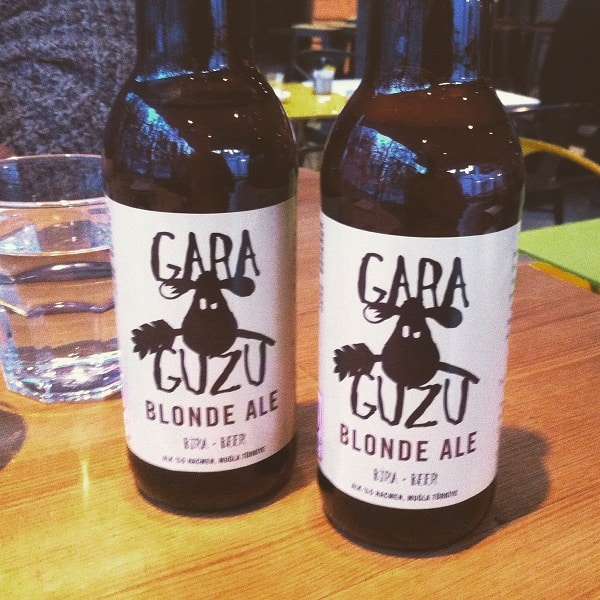 2. Craft beer
We have talked here about the new breweries that are pushing the boundaries of Turkish brews. From our very scientific research, there seems to be quite an appetite for quality, locally-brewed beer. Not only that, but tekels are starting to realize that it is not all about Efes; you can now find Czech (Kozel), American (Samuel Adams) and Italian (Peroni) beer among other imports at (surprisingly) reasonable prices. So if you're looking to get out of the Efes rut, head to Bosphorus Brewing Company or join the next "last two hours" party on the street and drink a tekel beer before the clock strikes 10 pm, when we all turn into pumpkins.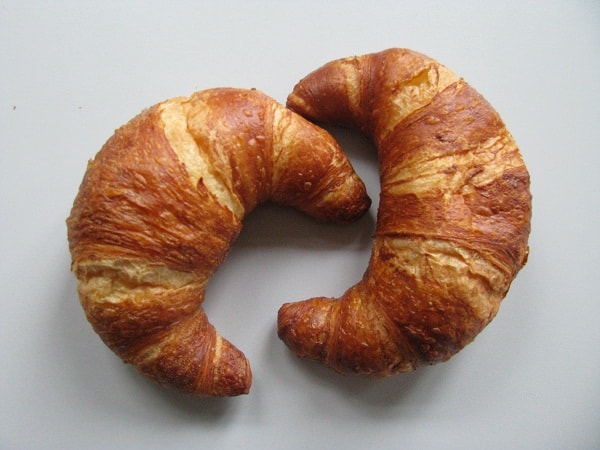 3. Croissants
I know, you're wondering how a centuries-old pastry can be trending right now. Luckily for every European expat longing for a buttery morning treat, it seems that Istanbul is slowly realizing that there are more than just salty pastries for breakfast (I'm looking at you, delicious su böreği). And it's befitting that a pastry shaped after the crescents on the Ottoman flag is taking the Empire's former capital by storm. You can find fresh-from-the-oven croissants and pain au chocolat at Grandma in Nişantaşı, Lebon in Istiklal Caddesi and Koleti Fırın in Üsküdar.
4. Trileçe
No doubt about it, this dessert is on the rise: just look at what Google Trend has to say. Trileçe searches are peaking right now.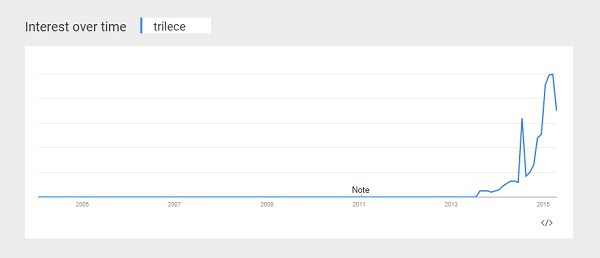 While trileçe may not look like much at first sight, you will be won over with the first bite as this irresistible sweet treat melts in your mouth. The caramel-drenched square is a very light cake filled with air bubbles that allows you to enjoy for a second the lightness of heavenly bliss. It has a very distinct texture; despite supposedly being soaked in a mixture of three types of milk (cow, goat, and sheep's milk), the cake isn't soggy.
The origin of trileçe is uncertain. I've heard it's a Spanish dessert. True, the name comes from the Spanish words "tres leches" (three milks) but, as a Spaniard, I'm here to assure you we have nothing like it back at home. The most plausible theory is that it's a Balkan – probably Albanian – adaptation of the Latin American tres leches (or tres gotas), a sponge cake soaked in three kinds of dairies: evaporated milk, condensed milk, and heavy cream. Since it's one of the hottest treats right now, you can find trileçe in almost every restaurant and sweet shop. But my favorite is at Cafe Sitare in Kuzguncuk.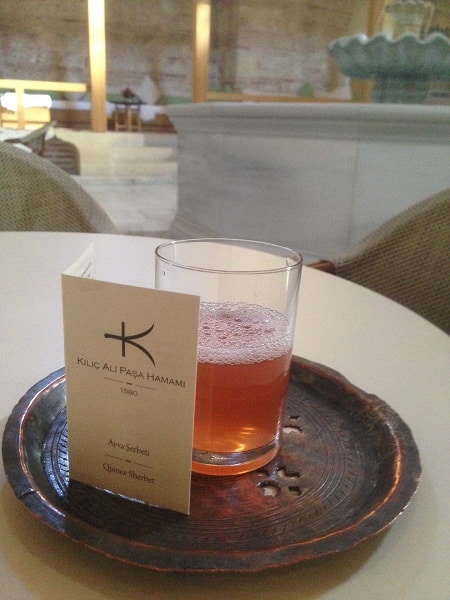 5. Şerbet
This is my risky bet. If in a year I'm wrong, I will have this post deleted. If I'm right, you can call me the next food trendsetter. My bet is based on two (weak?) pieces of evidence. First, on my most recent visit to Kılıç Ali Paşa Hamam I was served an excellent ayva şerbeti (quince sherbet). Second, I happened to stumble upon the opening of Tanrıverdi Şerbetçisi, a tiny place in Doğancılar Caddesi in Üsküdar that specializes in selling sugar-free şerbets, and got to taste some of the drinks. In Ottoman times, the şerbetci was selling this cold drink — prepared from fruits or flower petals — on the street. They carried a big brass flask with a long nozzle on their backs, and served şerbet by bending forward and filling a glass from the nozzle over their shoulder.
It's 2015. Apparently out of ideas, food and beverage businesses are bringing back classic recipes but with a twist. That's why I bet that in a year, şerbet places offering organic, sugar-free, vitamin-c enhanced, chilled drinks will spread like mushrooms. It has everything it takes to succeed: an Ottoman background to give it street cred; endless tastes, such as rosehip, raspberry, honey, rose petals, etc.; it can be served in kitschy, tiny glasses (hipster niche market right there); and, instead of the ultra-sugary old recipe, it can be made sugar-free. Let me add the million dollar idea: throw an alcoholic option in there and you have your next 25 TL cocktail. Goodbye gin and tonic, hello Şerbetic! Şerbito? Şerbet on the beach?
What other foods and beverages do you think are or will trend in Istanbul? Share your predictions in the comments.
Santiago Brusadin is a contributor to Yabangee.