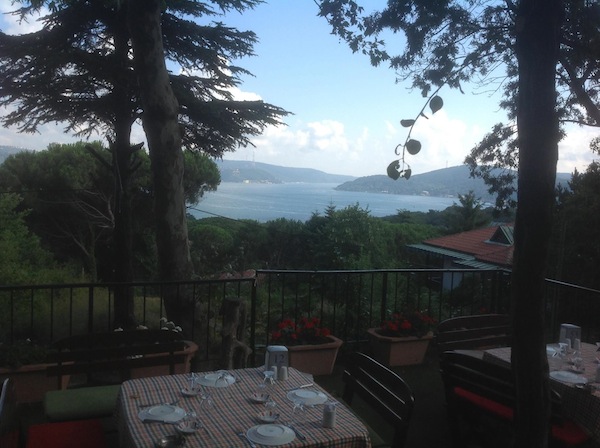 "Where can I have a leisurely breakfast and not be elbow-deep in my neighbor's menemen?"
There are few things more satisfying than waking up late on a weekend morning and venturing out for a relaxing breakfast in the sun… well, that is until you remember you live in Istanbul, and that 'relaxing' part is a bit easier said than done. Most stellar breakfast joints in this city are very well known and (unless you wake up extra early) are all packed to the brim, making them anything but relaxing.
However, up in the hills of Tarabya sits a cozy little hideout called Kalender Tepe. Away from the weekend lines of hungover, breakfast-hunting Istanbulites and thrill-seeking tourists, it's a great alternative to the hustle and bustle of the typical breakfast haunts. Surrounded by trees and the occasional cheese-loving cats, they just so happen to also whip up a damn fine kahvaltı spread. As it's a bit off the normal breakfast path, it's never crazy packed – I have never had to wait for a table – and you can usually find a place outside with a charming view of the sea and surrounding woods. On not-so-pleasant-days, you can dine inside next to a cozy fireplace and enjoy the great mountain cottage charm. Their breakfasts are always fresh, always seasonal and always delicious. To put it simply, Kalender Tepe has never disappointed: the service is prompt, the breakfast divine and the atmosphere is relaxed enough that you actually feel as if you've successfully gotten out of the crazy city for a bit.
Address: Yeniköy Mahallesi, Güzelce Ali Paşa Caddesi, Atadan Sokak, No 12, Sarıyer, İstanbul