In a city eager for more pub quizzes/trivia nights, we continue trying our hand at organizing some sessions. So come join us for our first weekend edition of trivia at #bunk on Saturday 25 November! They've just undergone some great renovations, so head on over and take in the stellar views, indulge in some delicious food and reasonably priced beverages, and show us just how smart you are! Top three teams win prizes, with some other surprise awards in the mix.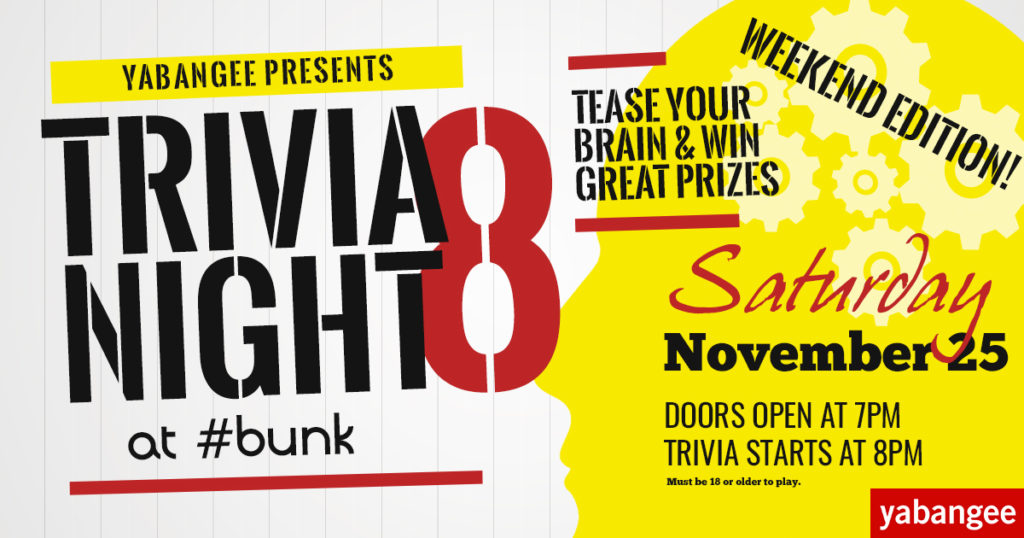 The Basics:
– Max 6 people to a team. We're more than happy to help arrange teams for those who are keen to play but are arriving solo or in a group of two.
– No cell phones/laptops during play. If you're caught cheating, we'll ring the shame bell excessively and disqualify your team.
– 10 TL entry fee per person
– Must be 18 or older to participate
– There are no cash prizes.
– Someone from our team will be around starting at 19:00 to welcome guests, etc. The questions are set to start at 20:00. We appreciate you being punctual.
As usual, some of us will be sticking around afterwards for some groovy tunes and general merriment. Looking forward to seeing you all there!
For more information or last-minute updates, be sure to follow the Facebook event.
İnönü Mahallesi, Papa Roncalli Sk. No:34, 34373 Şişli