Part 2 focuses on Thessaloniki, Greece and is a continuation of part 1.
After another three hours of driving, our next stop was Thessaloniki. We checked in at our hotel Anatolia (very close to the city center) and rushed to the esplanade. The city greeted us with sun and crowds of people. We reached the central square in half an hour. There were civil activists, loud music, many panhandlers, young people and tourists. We stopped by the ice-cream shop Fregio with 20 flavors of delicious ice-cream and waffles made with chocolate and strawberry (highly recommended).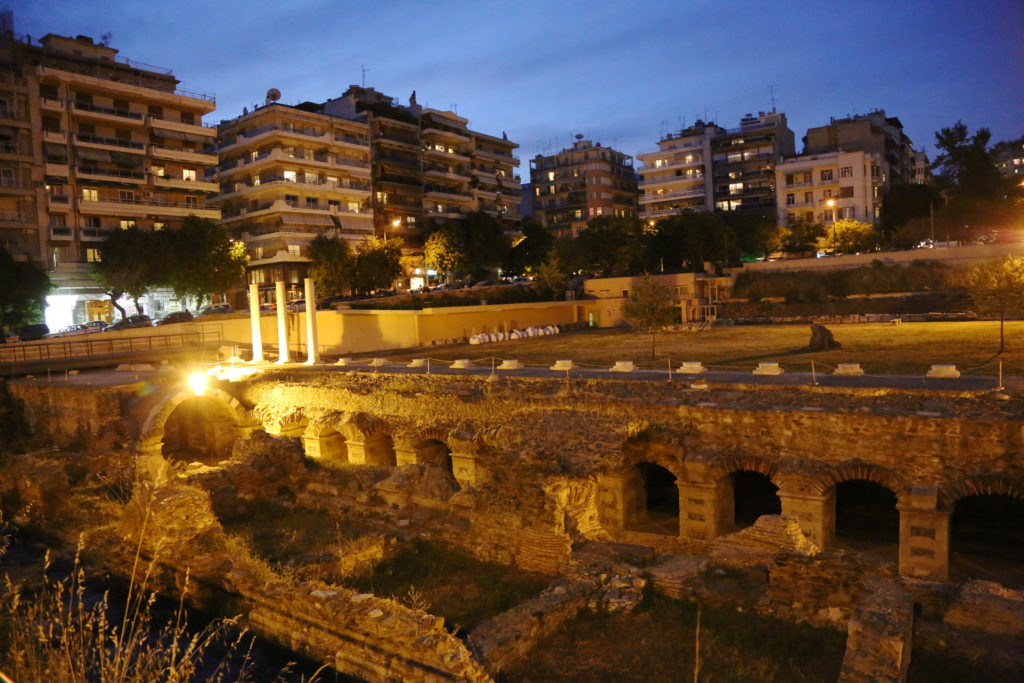 Although Thessaloniki is famous for its monuments, most dating back to the Byzantine empire, you can find a lot of notable samples from the Roman Empire as well, such as the Roman Agora (forum). It lies just north of the central square Plateia Aristotelous on Plateia Dekastirion. Unfortunately we came there too late, and in the darkness couldn't enjoy the remnants of the beautiful mosaic floors. However, the ruins and surrounding houses with balconies and typical Mediterranean window shades felt totally like being in Rome.
The next day we decided to visit the most famous sights. So our first stop was the Church of Agios Dimitrios. Many pilgrims come to this holy place. There are hallows of Saint Dimitrios of Thessaloniki (in AD 306 Emperor Galerius ordered the death of a Roman soldier here). It has since been converted to an underground crypt. There are still a few eighth century mosaics there, having survived a fire in 1917 which saw much of the city damaged.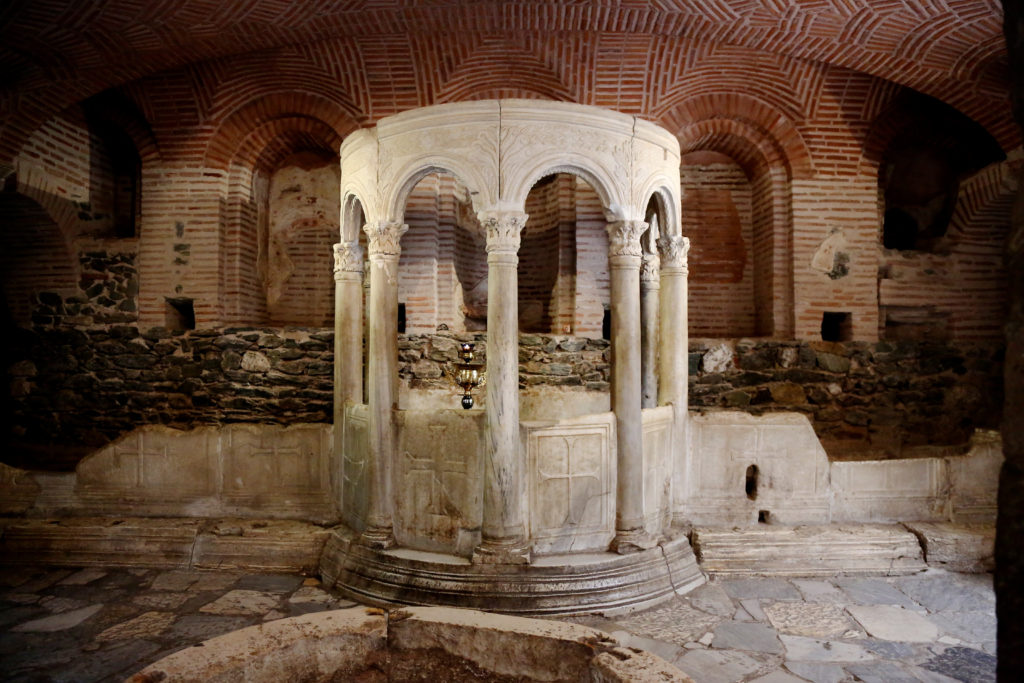 Just a short walk from Agios Dimitrios, resides the house where Atatürk was born. It's now located on the territory of the Turkish Consulate. Take your ID and be ready for a security check. This three-story museum reflects on Atatürk's life and showcases his personal belongings such as dapper suits, white gloves and a cane. There are also wax figures of Atatürk and his mother inside the museum, and many rare photographs. The museum is well done, free of charge, and leaves you with a sense of peaceful, if not easy, co-existence between Turkey and Greece (the House was given back to Turkey by the Greek President on the tenth anniversary of the Turkish Republic). Worth a visit.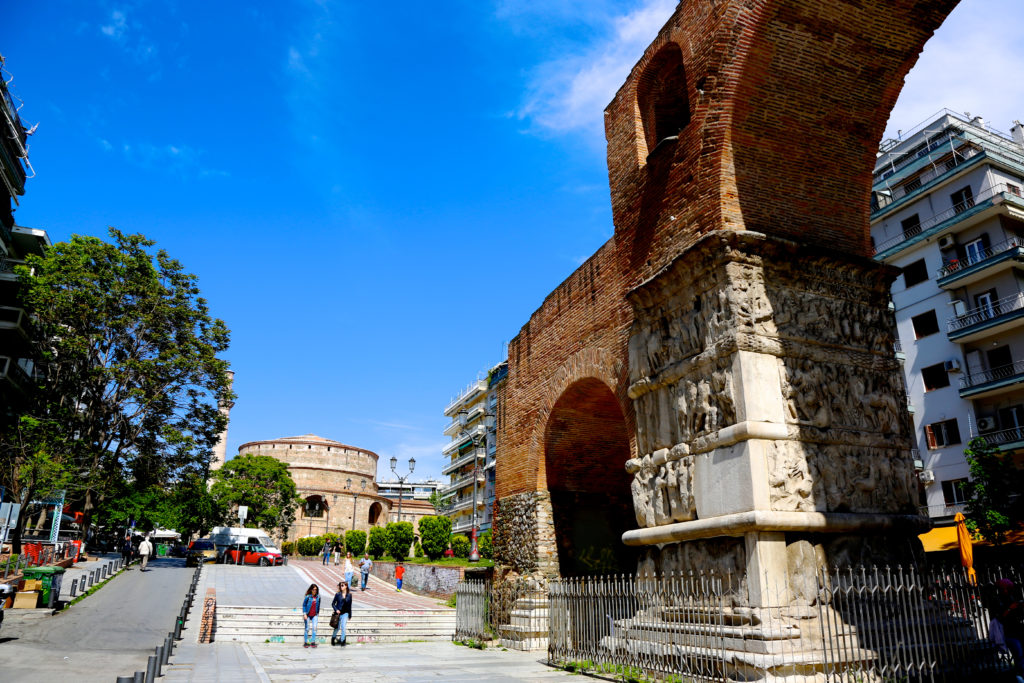 We also stopped by Rotunda – a huge cathedral dating back to early 4th century AD. Introduced at a crucial time in history, it is believed to have been used as either a mausoleum for Constantine the Great or a forum for ancient cult worship. This is a 30-meter high brick structure with six-meter thick walls, architecturally probably rivaled only by the Pantheon in Rome. During the Byzantine empire it was turned into Christian church. The interior is decorated with early Byzantine mosaics, observable once inside. Later (during the Ottoman empire) it was converted into a mosque untill the city's liberation in 1912.
We wanted to squeeze in one more of Thessaloniki's famous landmarks – The White Tower – very quickly. Much to our delight, it turned out to be an amazing museum of Thessaloniki's history. The White Tower used to be a prison and a torture chamber. The 34-meter six-story tower leads to a turret at the top. The audio guide is included in the price of the entrance ticket (3 euros), and it could take more than an hour to explore all the floors. At the top of the tower, visitors receive a just reward for climbing all the stairs — a stunning view of the bay.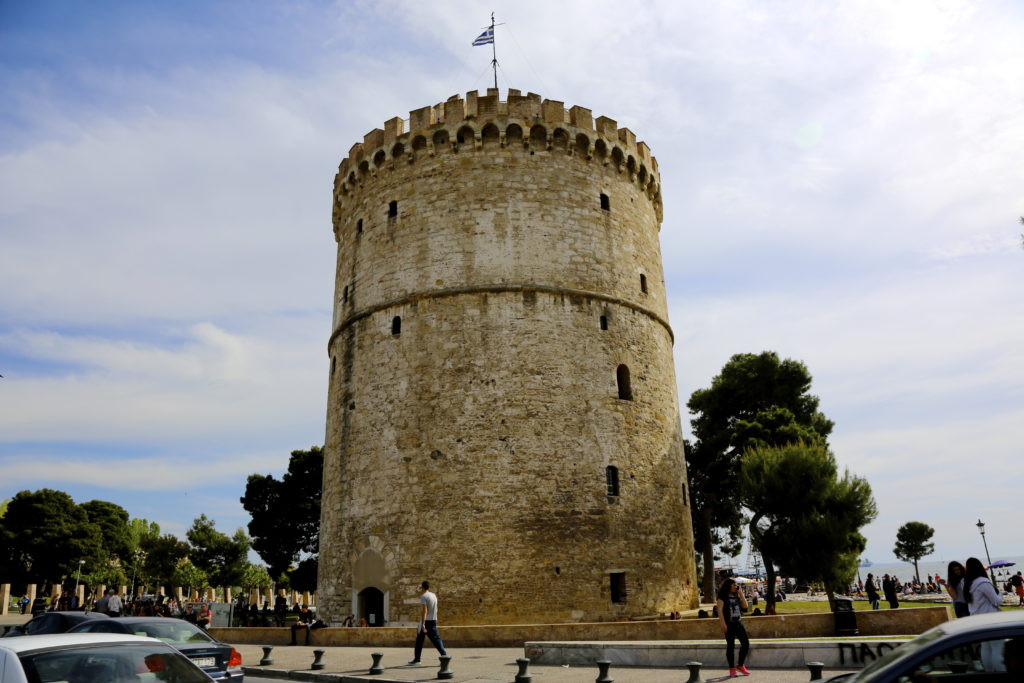 On Sunday we ventured to the harbour. In one of the port's warehouses (dating back to 1910) there is the Thessaloniki Museum of Photography. It's home to thought-provoking exhibitions of historic and contemporary Greek photography. We saw slide shows of 3 famous Greek photographers who lived and captured the 20th century, with a focus on people, costumes and street life of Thessaloniki and the surrounding areas. Next to the Museum of Photography in another warehouse, is also the Cinema Museum.
The pier is very nice to spend time at. There is a nice café with sea views, good food and drinks in the harbour. There was also a children's festival going on in one of the pierce's warehouses, and it felt like this is the place to hang out on a sunny Sunday afternoon. (For those visiting by car, you can either park at the dedicated parking next to the pier, or at the one just across the Esplanade.)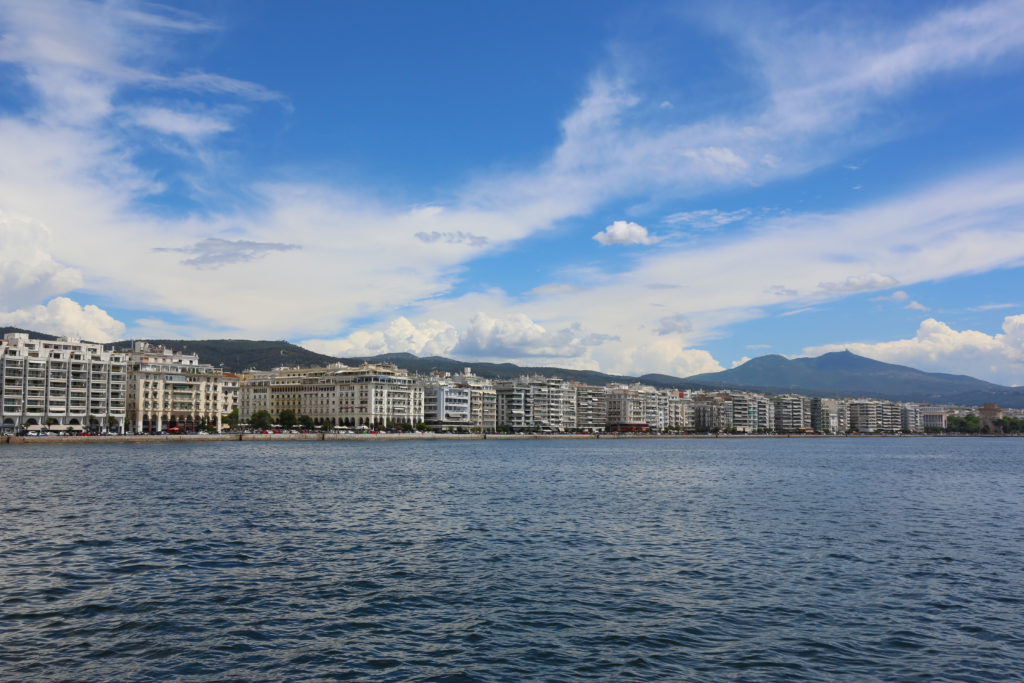 We had our lunch at Greek "Eataly" called Ergon Agora which is located in a hipster district (feels more like Berlin than Thessaloniki). There is a big supermarket as well as a restaurant with fresh and organic food. The portions there are big, especially the beef and pork dishes. The price for appetizers are around 5 euros, with main courses varying from 7 to 17 euros.  We recommend their olive oil to buy (Ergon Organik), and the wine selection is nice too.
Our final stop was the Museum of Byzantine Culture. This well organized, calm museum has plenty of treasures and simple explanations to introduce the empire to the unacquainted. The permanent exhibition of the museum, comprised of 11 galleries, is arranged chronologically. Through the display of authentic artifacts that come predominantly from Thessaloniki and Macedonia, and the use of graphics and multimedia, it is a fulfilling look at cultures both Byzantine and post-Byzantine.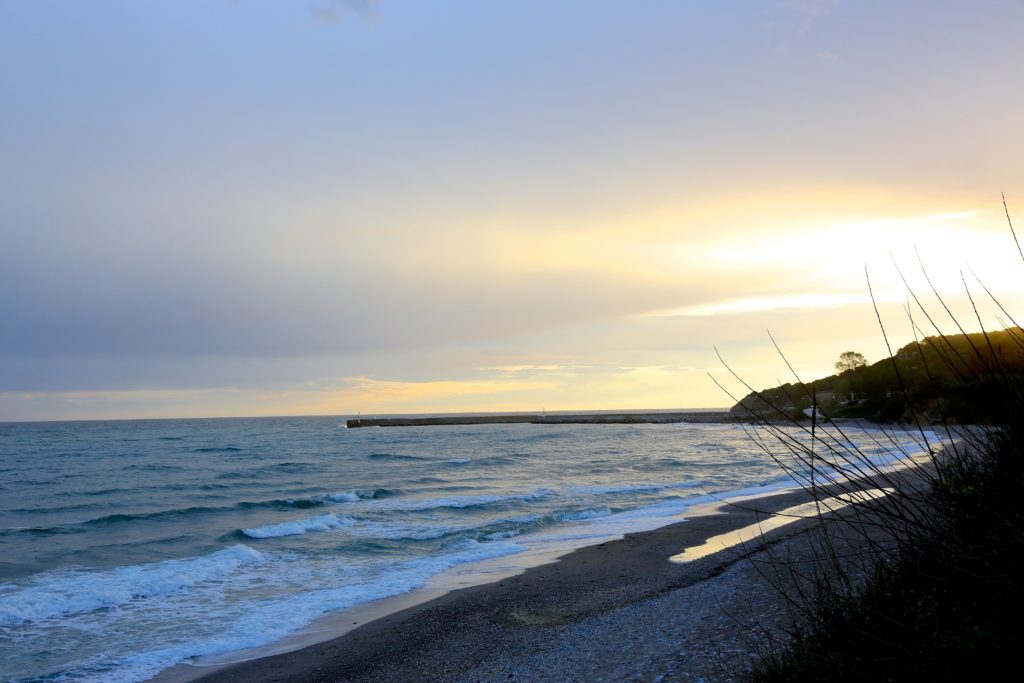 Shortly after, we had to drive back home. In three hours, we arrived in the village Makri, just outside of Alexandropoulos, and dined at nice restaurant Agios Georgious (again recommended by our Greek friend). He also told us that many Turks came to this restaurant for food and for the view, and it did feel that way indeed: more than half of the cars in the parking lot had Turkish plates. The restaurant is huge: it has big main hall and 3 terraces. Unfortunately the weather was not very warm, so we had to sit inside, comforted somewhat by the stunning view. The food is delicious but not very cheap (you can find both meat and fish dishes, traditional Greek appetizers and a big choice of famous Greek cheeses). After dinner you can have a nice walk along the seaside. There is also a big beach and a hotel, so it can be another alternative for a weekend getaway.
After our delicious dinner, it was time to head back home. It took us around three and a half hours to come back. A really interesting and exciting trip overall, I highly recommend it (and all the places mentioned here) for a long weekend.
All images courtesy of the author.