…continued from Part 1.
Bozborun Peninsula
Bozburun is the full package; it has stunning rocky cliffs, turquoise waters, traditional village life, and a tourism industry just big enough to keep you comfortable. There are places on this peninsula that take you back in time, villages where people seem to be living like they did decades ago. There are also places that cater to such a high society yacht chartering crowd that you'll feel like a villager. The landscape is just as diverse. The peninsula gets its name from its barren southern half (boz meaning barren in Turkish), but just over the ridge you will be struck by just how green and forested the countryside is. Bozburun has just enough of everything to please almost anyone.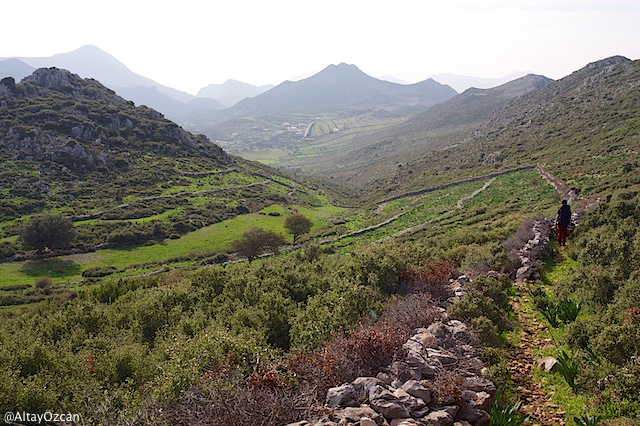 My favorite village on the peninsula is Taşlıca. There's not much to see in the village itself (although the tea house makes awesome toasted sandwiches) but this is the starting point for some of the best hikes on the Carian Trail. It's just a day's walk away from Bayir, a picturesque village with brightly painted houses, a teahouse shaded by a massive sycamore tree, and an olive oil factory/ museum worth seeing. A hike in the other direction takes you to Selimiye. An old fishing village turned weekend getaway with lots of boutique hotels and cozy cafes, a bit crowded in the summer, though. Heading southwest from Taşlıca, you can say goodbye to civilization for two whole days. It's on this side of the peninsula where you can see the ruins of Karamaka, an abandoned Greek village overlooking Symi, and Loryma, the best preserved military castle dating back to the 6th century BCE. Don't miss the views from Hydas, another ancient city. Actually, if panoramic views are your thing, take the hike from Taşlıca to Bahçeli, you can see as far as Babadağ, Fethiye, and Rhodes. Then there's the ancient city of Amos and the tomb in Turgut from the 3rd century BCE. Basically just history everywhere!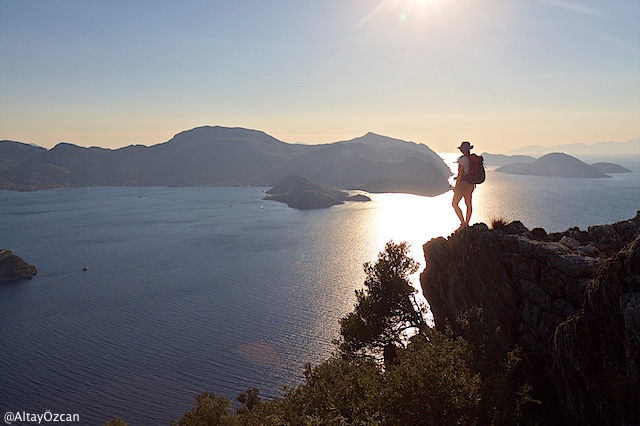 The start of the Carian Trail is in Içmeler, just outside of Marmaris, so transportation is fairly easy. Once on the peninsula there are minibuses (usually going from Bayir to the other villages). There are many boutique hotels and guest houses in towns like Cumhuriyet (Söğüt Köyü), Bozburun, and Selimiye. It's also possible to camp many places along the trail, and also quite easy to find water and supplies along the way.
Latmos Mountains
The Latmos Mountains were the heart of the Carian civilization. That means that today, all of the best preserved ancient sites are located here. The rugged landscape of these mythical mountains kept travelers to a minimum; that means that the villages and culture are very traditional and well-preserved. Just an hour or two from Bodrum, you can step back into time, into the highlands of ancient peoples, and experience things that are found nowhere else.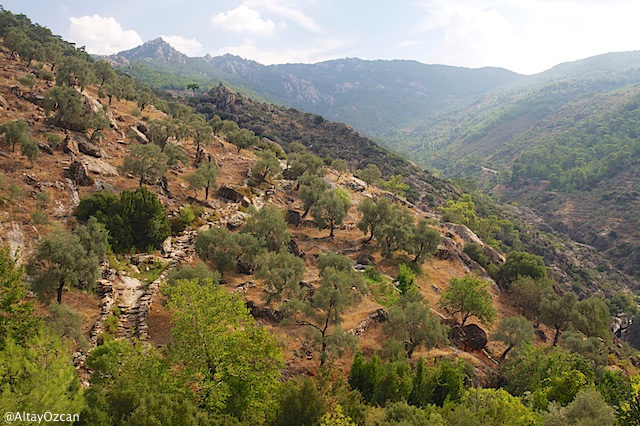 Ancient sites abound in this region, but my number one pick is Labraunda. From Milas, ancient Carians used to take the 14 km sacred way to Labraunda to worship Zeus, it's now the Carian Trail connecting the two. You will almost always have the massive site all to yourself. There's also Alinda, where the Carian queen Ada was sent into exile. The amazingly wide and well-preserved ancient stone path leading to it still stands today. Actually these ancient roads stretch for many kilometers, especially at the very north of the trail. For a tasting menu of history, there is one walk near Lake Bafa (Karahayıt-Kapakırı), where you will see Neolithic wall paintings from 6000 BC, Byzantine frescoes, and end up at a Hellenistic site from the 4th century BC, all in just 8 kilometers. Many of the villages in the Latmos Mountains, as with most mountainous places, have developed their own unique and undying culture. The traditional houses are well preserved and traditional clothing still worn. Make sure to visit the villages of Kargıcak, Sarıkaya, Ketendere, and Çomakdağ. There are even some families living in the most remote corners of these mountains, out of touch with modernity. Maybe that's not such a bad choice, living amongst the stunning rock formations and umbrella-shaped pine nut trees. It's the perfect place for some solitude in a beautiful landscape.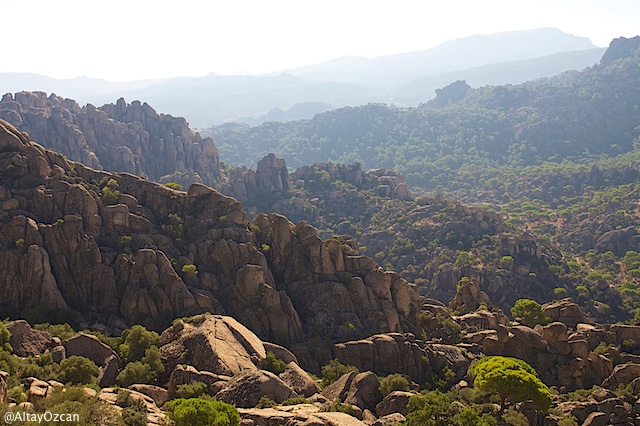 It's easy to get to the Latmos mountains with flights to the Bodrum/Milas airport. Minibuses run to the villages from the Milas central bus station. Accommodation is a bit of a challenge; outside of Milas and Lake Bafa, guesthouses and hotels are nearly non-existent. With hikes long and water plentiful, I would definitely recommend packing your tent for this section, although some villagers may invite you into their home. Village homestays can possibly be arranged in places like Çomakdağ and Bağarcık.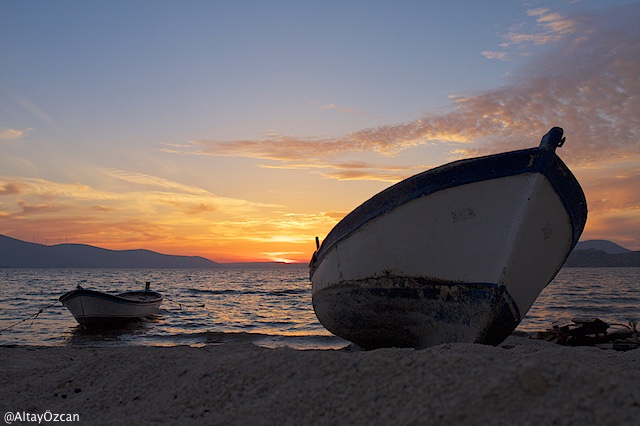 The Carian Trail also has routes running around the Gulf of Gökova, and many other places which I haven't had the chance to see yet. So use my advice, or create your own adventure! The best time to hike these paths is in spring or fall, before the weather turns deathly hot. If you end up planning to visit during your spring vacation (the right choice) make sure to pick up a copy of the Carian Trail Guidebook first. It's full of more detailed information about the paths, camping places, sites, etc. You can find it at Pandora bookstore just off of Istiklal Caddesi. Safe and happy travels!
For more information on the trail visit cariantrail.com or selfguided-tr.com for tour information
Photographs courtesy of Altay Ozcan.