Corpus will host an exhibition titled "Unredeemed" starting from Friday 12 January. Entry is free.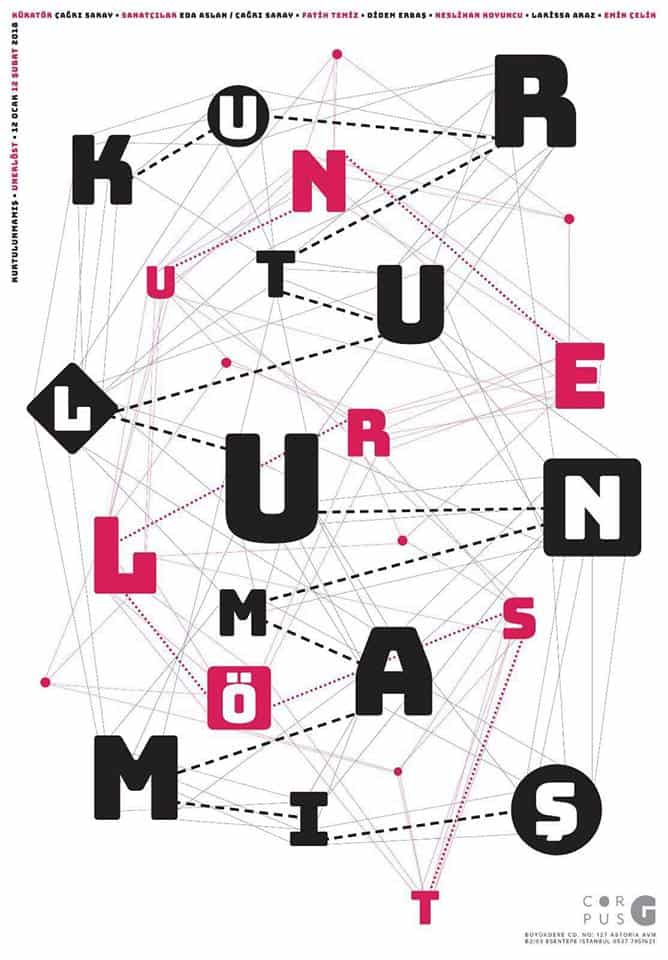 From the organizer:
On 2015 in cultural ideal environment with voluntary associations of an art writer, an artist, a designer and a printer, being a formation focused on Art-Artist-Art Foundation and
Publishing House to positioning itself as Corpus, under the curator of academician-artist Çağrı Saray who hosts "Kurtulunmamış" composite exhibition.
The concept "Unerlöst" used by Siegfried Kracauer, German sociologist and film theorist means "unredeemed". Enzo Treverso mentions as well the concept unerlöst by Kracauer for image of Auschwitz camp or for the photo of prisoner`s close as the reality of "unredeemed" in "Past`s User Guide".
When we conceptualize the word "unredeemed" and especially conceive this term through this geography, we can face with many different situations or traumas in relationship established between personal and social minds.
We keep many "unredeemed" moments re one "moment" in our memories not as the time period turned to the past or left behind , but re-forming with today and now, changing shape and changing even in the context of representation as a moving image when we dealing with. One part of them are pieced and scattered, semi-transparent others are clearer. Many of them are the moments that a hegemony that keep changing sistematically present us, teaching us and spreading inside of us and turned to "mention obsession" when we trying to get rid of it.
—
For more information, check out the official event page.
Monday to Saturday: 11:00 to 20:00
Phone: 0534 737 19 21
E-Mail: corpusyayinlari@gmail.com
Image courtesy of the organizer.
Address: Büyükdere Cad. No:127, Astoria AVM, B2/03, Esentepe – Şişli