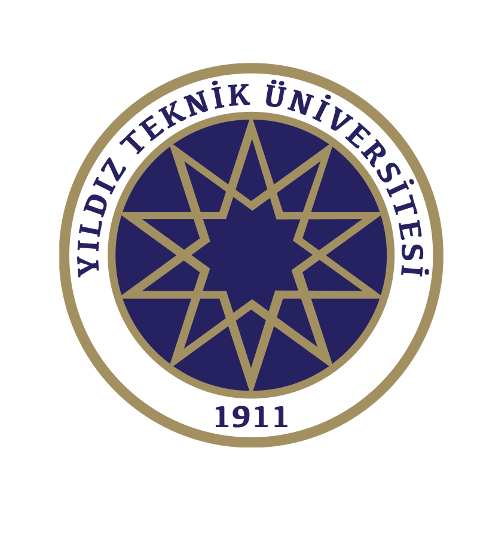 Yıldız Technical University (Yıldız Teknik Üniversitesi) commonly shortened as YTU or Yıldız, is one of the top public technical universities in Turkey. It was founded in 1911 and it ranks as the 3rd oldest university in Turkey.
Where to live:
As with most public universities in Turkey, housing options inside the campus are not very common. Yıldız does not offer any campus dorms in Beşiktaş, however there are quite a few private ones located throughout Beşiktaş and the nearby neighborhoods, such as in Maçka, Gayrettepe, and Örtaköy. The top choice for Yıldızlı students is apartments; most of them prefer nearby neighbourhoods such as Şişli-Mecidiyeköy or Üsküdar on the Asian side of Istanbul (only 10 minutes away by boat!). Due to the high price range, Beşiktaş is not very popular. Apartments suitable for students in the Beşiktaş area can vary between 500 to 1000 TL. One of the reasons for these high prices is that Beşiktaş is very central and accessible to public transport.
Students studying on the Davutpaşa campus are somewhat luckier since there is a public dorm inside the campus, but it is only available to Turkish students. International students however, have a few options of private dorms to pick from, such as the ones located in nearby neighbourhoods Zeytinburnu, Esenler and Bakirköy. Although less popular than Beşiktaş, apartments in Davutpaşa are much cheaper and the university is easily reachable via metro and bus lines.
Campuses:
Most of  YTU's buildings are located in Davutpaşa which is about 18 km away from Beşiktaş. However, the core of YTU consists of buildings in Beşiktaş on the Yıldız Campus. The Yıldız Campus is the oldest campus and holds a lot of historical buildings such as Yıldız Palace. Yıldız Palace is the fourth palace where the Ottoman sultans resided continuously, and with its mansions, parks and security buildings covers a wide area from Beşiktaş to Örtaköy. Faculty of Architecture, Economics, Natural and Applied sciences and Mechanics are all located on Yıldız campus. Due to its beautiful architecture and historical buildings, Yıldız campus has always been the heart and soul of the university. The campus has a bunch of recreational places for students to hang out or play team sports such as basketball and football.
Davutpaşa on the other hand is the grand campus just 2 metro stations from the big coach station of Esenler. Because of the big distance between school buildings, students usually use the shuttle bus provided within campus. This campus is known for its Orta Bahçe, the big park surrounded by the historical building of the Arts and Sciences Department, which has 3 almost never-ending hallways that form a U shape. This is the place where students usually sit and relax between classes. Davutpaşa campus includes the main libraries, laboratories, and research centres. There is a sports centre with an indoor pool and a gym, a basketball and a football field and an olympic track field. As with most public universities, Davutpaşa has a mosque on campus.
There is another small campus that not many students are aware of — the Ayazaga Campus. It is located in the Maslak neighbourhood and it is mainly used for labs, ateliers and administrative buildings.
Campus culture:
Being a technical university, it is quite common to see students hanging out and doing projects together. Architecture students can be frequently seen sketching in the hallways and often exhibiting their projects. As mentioned previously, Davutpaşa is famous for its big green campus and its Orta Bahçe (garden), where it is said those who haven't hung around there with friends or laid down in the grass cannot be called true Yıldızlı. The campus is extremely hilly, so when it snows students often go skiing there.
Food:
From the two campuses, Yıldız offers a large variety of restaurants and cafes, mostly due to the convenient locations. The most beloved place among students is Teras Café which has a gorgeous view of the Beşiktaş Iskele. The cafeteria is quite affordable, serving meals for only 1.80 TL! One can always go and eat in the seemingly infinite number of restaurants in Beşiktaş, if not satisfied on campus. A top choice to satisfy your sweet tooth would be the famous Abbas Waffle in Barbaros Bulvari.
Davutpaşa also offers a fair share of restaurants and cafes, most of which are on campus. The campus also has a cafeteria which offers both noon and evening meals.
Transportation:
You can reach Yıldız Campus from Kabataş through all the buses that go to Beşiktaş Meydanı 29C, 43R, 58UL,29D, 27E, 58A, 63, 41E, 58S and so on. These buses tend to be very frequent so Kabataş is a nice option to depart from. If you are coming from Taksim you can use 559C or 129T. There is a shuttle bus that gets you from Yıldız to Davutpaşa. Also, if you are using the metrobus, you can stop in Zincirlikuyu, or if you're coming with metro you can stop at Gayrettepe. Yıldız does not offer any service on campus since most of the places can be reached within a few minutes of walking.
On the other hand, Davutpaşa has its own bus line on campus and it costs only 35 kr. It also offers free bikes that you can ride on campus. You can reach Davutpaşa from Cevizlibağ metrobus station 41AT (Şişli-Cevizlibağ-Davutpaşa Campus) or from Aksaray metroline.
Services on campus:
There are over 30 clubs that students can chose from such as science fiction and fantasy movies clubs, IEEE club, debate club, dance club and so on. Throughout the year, there are a lot of events such as discussion panels, symposiums, conferences and sports events that are organized by or for students. The university has a centre that offers guidance for study abroad programs, internships and other academic opportunities.
Common necessities:
Both campuses have polyclinics that operate from 9:00 to 17:00. Nurses are always at the students' service. There are plenty of hospitals to benefit from outside of Yıldız campus, in the Beşiktaş area. There is a large number of print and photocopy stores which are very well supplied, especially with materials needed for architecture students.
Language:
Most of the departments are instructed in Turkish, while a few of them are a mixture of 30% English classes and 70% Turkish. There are a lot of international students, but inside the campus and classes everyone speaks Turkish. However, one won't feel too alienated since most of the professors and students know a fair degree of English.
How to apply:
Since Yıldız is a public university, it is very competitive to get accepted and even more competitive for international students. Usually, students coming from abroad come through different scholarship programs. It is required to finish one year of a Turkish course, unless you pass the standardized test and can continue to study your field of choice. Students can benefit from exchange programs such as Erasmus, Mevlana and Farabi which are available for both Turkish and International students. International students can find out more here.
For more information, visit the official university site.
Image source intended as fair use.