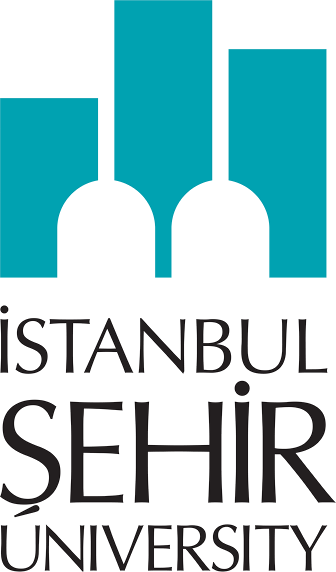 Istanbul Şehir University is a private, non-profit university founded in 2008. In a few short years the university has already made a name for itself with its focus on international education and the humanities. 
Where to live:
There are two guesthouses in Çamlıca and Altunizade for boys, as well as one in Ümraniye for girls. Altunizade is central, but not as comfortable as the Çamlıca location. Free service from the Çamlıca and Ümraniye guesthouses are provided to the campuses during the day. Altunizade is walking distance to the campuses. There are laundry rooms for washing, drying and ironing needs of students at the guesthouses. Common areas are cleaned every day and the rooms are regularly cleaned. Study rooms are designed to meet the needs of students and free internet access is provided.
Renting a nearby room or flat is another option. If you want to be within walking distance, Bağlarbaşı is a good choice and rent is roughly 1000 TL for a 2+1 flat. If, like me, you retain a love for Bosphorus views then you can go for Kısıklı near Çamlıca hill's stunning views where the rents are cheaper. If you like going out everyday, Kadıköy is a good option and just 15-20 minutes by bus.
Campus:
Istanbul Şehir University has three campuses. The main and most beautiful is the West Campus. Formerly hosting one of Doğan Holding's buildings, it was used to film one of the most famous soap operas around the region called "Şehrahazat". Do not be surprised if you bump into some fans taking photos of the building. The West Campus has two buildings, an amphitheater and Café More. It is also next to ISAM library. Most faculty courses are held on the West Campus.
The second campus is the East Campus. It's shaped like a ship, as it was originally built for a ship company. It has a library, a big garden, a café, and a basketball and football area. English prepatory courses are generally held here.
The last campus is Özyeğin University's building. The South Campus has a small café, library and garden and is close to the Metrobüs and Capitol shopping center.
The university is planning to move to Dragos campus in Pendik soon, although timelines have not yet been confirmed.
Campus culture:
IŞU's campus has many cultures and nations from Erasmus exchange students to full time international students from all around the world. The main attraction is the West Campus with a big cafeteria called More. If you like sports, you can find areas to play basketball, football, table tennis or simply go to the gym.
Neighborhoods:
IŞU is located in Altunizade, Üsküdar, a central location to both Europe and Asia thanks to the Metrobüs. The closest attraction is the Capitol shopping center. While you may be able to find restaurants around, the neighborhoods are generally home to holdings and hotels. Fortunately, Bağlarbaşı is withing walking distance. Üsküdar is 10 minutes, Kadıköy is 20 minutes and Taksim is 45 minutes away by direct bus.
If you want to see a more authentic face of Istanbul, Üsküdar has many attractions. The Çengelköy and Beylerbeyi areas are highly recommended. Also, you can go to Beşiktaş by ferry in 10 minutes from the Üsküdar boat port.
Transportation:
IŞU regularly provides free shuttles to the dormitory. As IŞU is next to Altunizade Metrobüs, it is very easy to travel to the European side and Kadıköy.
Language:
The medium of instruction is English at IŞU, and most of the Turkish students and administration have a good command of English thanks to the ŞEPP (Şehir English Prepatory Program).
How to apply/what options are there?
To find out everything you need to know about applying to ISU, you can visit their international students page.
One Recommendation:
If you are looking for an international university with a wide range of connections and a focus on the Middle East and Asia that challenges Eurocentrism, IŞU is the right place for you.
For more information, visit the official university site.
Image source intended as fair use.