This week Mercedes-Benz Fashion Week Istanbul (MBFWI) was set to show why more and more Turkish stylists are inching their way up the ladder of global fashion. Unfortunately, the event was cancelled after the terrible attacks in Ankara on October 10 as an act of unity with the victims and their families. 
Turkey is famous for its large textile industry, but many ignore that it has also become a land of high fashion.
In 2006, several experienced designers decided to take Turkish fashion to another dimension and created the Fashion Designers Association of Turkey (MTD). The original members were Bahar Korçan, Ümit Ünal, Hatice Gökçe, Hakan Yildirm, Arzu Kaprol (one of my personal favorites), Özem Süer and Idil Tarzi. Their primary goals were to build on and go beyond the textile industry and to launch a fashion week in Turkey. Yet this development turned out to be an important means for increasing international awareness of Turkish fashion.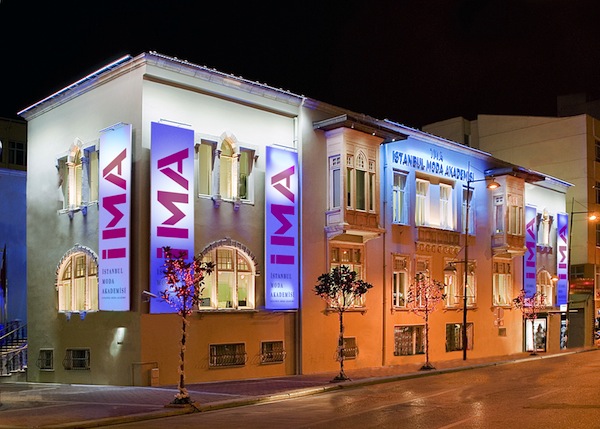 In order to prepare the next generation of designers, it also was crucial to establish design schools in Turkey with a more global outlook and reach. In 2007, the Istanbul Moda Academy (IMA) opened its doors in Nişantaşı, the epicenter of Istanbul fashion. Since then it has sought to create a savoir-faire à la turque in terms of fashion training design.
"One of the objectives of the Academy is to introduce a creative, innovative and future-steering workforce in the fields of textile and apparel, two pivotal industries in Turkey," says IMA director Seda Lafci. Programs include fashion design and technology for men and womenswear, product development, leather footwear and accessories designs.
Apart from getting hands-on experience while maturing as stylists, the highlight of IMA's curriculum is the opportunity to show a collection during Fashion Week.
"IMA is the only fashion school presenting at the Mercedes Benz Fashion Week Istanbul. And with our strong relations with Turkey's fashion industry, our students can create a strong network within the industry during their education," says Lafci. She adds: "The students have a chance to experience the good and bad of the industry before they actually take part in the business." This season, IMA students Şebnem Günay, Saadet Yüksel and Merve Daya were chosen to make their runway debuts as stylists.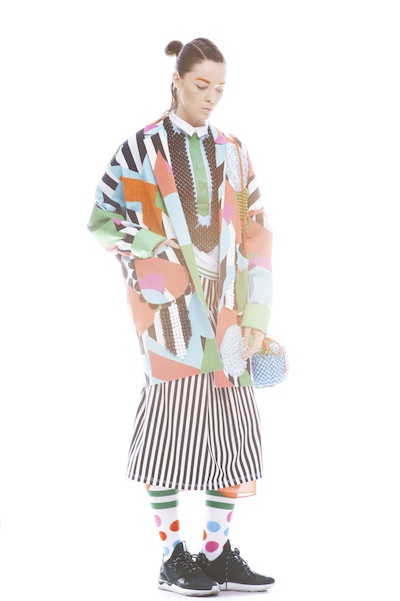 For Şebnem Günay, an undergraduate student in Fashion Design and Technology, taking part in MBFWI is a reward for her hard work: "When I first came they told me that if I was good I would be a part in Mercedes Benz Fashion Week Istanbul. It is a great opportunity for the students. It has always been a dream of mine and I have worked hard for it." She explains that the purpose of her collection was to create a new style that is "casual, colorful, happy while mixing different types of fabrics".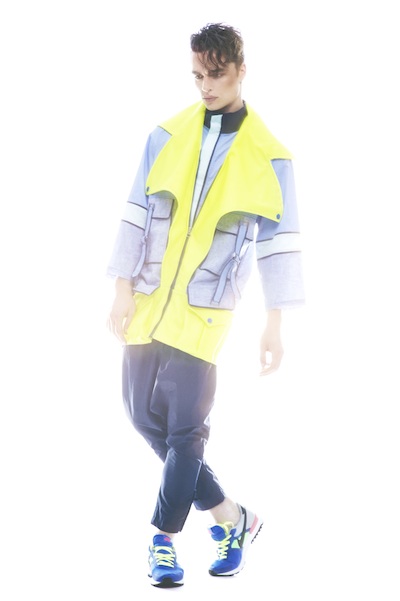 Saadet Yüksel created a menswear luxury sports collection called "Freedom". When asked about her inspirations, she says that Istanbul "is the best city to be one step ahead", and that she was also inspired by the mythological figure Ankakusu, the legend of the birth from ashes.
Merve Derya, an undergraduate in the Fashion Design Technology for Womenswear built her collection around the 90s iconic pieces using oversized colorful pieces and hand weaving. "My style is comfortable, free, colorful and ostentatious" Derya says. She continues: "Istanbul is full of energy and inspiring. Its rich culture helped me keep the variety alive in my collection."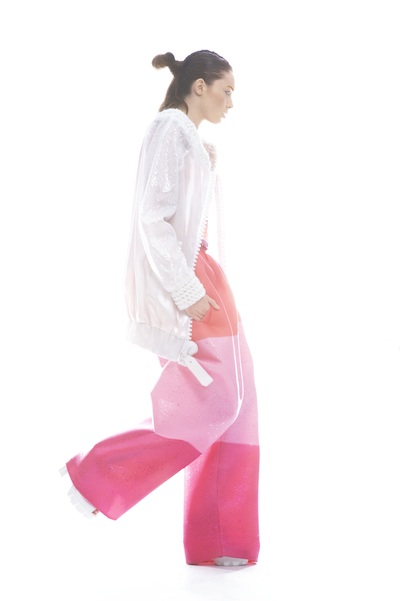 In general, the aspiring stylists who showcase their collections during Fashion Week also benefit from the mentoring of renowned names from the industry such as Mehtap Elaidi, President of the Fashion Designers Association of Turkey, acclaimed designers Hakan Yıldırım and Niyazi Erdoğan, and Elle Fashion Director Melis Ağazat.
The continuous effort from Turkish designers and fashion professionals played a major role in the emergence of a generation of talented young designers. Many of them have worked for well-established retail brands in Turkey (and sometimes abroad too) before launching their own brands. Mostly based in Istanbul, these young designers ideally represent what makes Istanbul such a fascinating city: modern, multicultural and yet still attached to traditions.
Among the plethora of brilliant designers in their early 30s, I have selected four young and gifted designers who are proving show after show that Turkish fashion has nothing to do with excessive embroidery and kitsch designs but modernity and edginess instead:
Who are some of your favorite Turkish designers?
Jennifer Migan is a contributor to Yabangee.