As a foreigner in Istanbul, the search for good bread is an ongoing quest. According to Turkish friends who originate from smaller cities or villages, their local bakers do provide different varieties of bread. However, the wide variety that we are used to in our own countries has been lacking here in the city.
The bread culture has changed a lot over the past six years. Newbies to Turkey quickly learn that the abundant loaves of fresh white bread baked all day everyday, although soft and fresh, quickly go stale and of course provide very little benefit to one's diet. Likewise, in the past there was little else available at your corner shop or bakery. So unfortunately we have been forced to venture further a field to enjoy quality bread.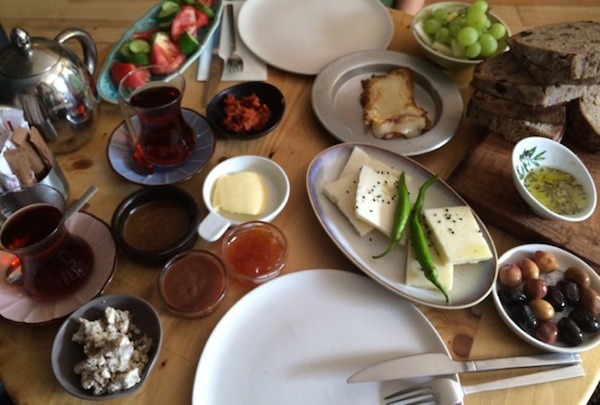 The appearance of whole wheat (kepekli) bread a few years ago was a welcome surprise and now with increased availability (even at your corner shop), offers more options for us health-conscious individuals. Bakeries such as the German Backhaus chain can provide you with dense German-style rye bread and loaves with more seeds and grains.
There seems to be a link between Turkey's interest in international coffee and daily baked bread. With the new wave of coffee shops flooding Istanbul it seems that cafés who also bake their own bread have become more widespread. Ever since the Belgium-originated chain Le Pain Quotidien introduced sourdough (ekşi maya) baguettes and rye loaves (çavdar) to the Turkish market, Kantin in Nişantaşı began their sourdough starter for their fresh daily baked sourdough bread, and Delicatessen began baking their own mini baguettes, people are more interested in places with not only good quality coffee but also good quality bread. Chains such as Eataly only emphasise the importance of this rise in sourdough and artisan cafés as the new 'go-to places'!
These establishments have had a hand in bringing good bread to the people and now it seems sourdough is the 'popular kid on the block'. So if it's the labour intensive sourdough bread you crave or if you haven't tried this crunchy on the outside and slightly chewy on the inside bread, known for it's nutritional value, then get out there and try these three favourites of mine.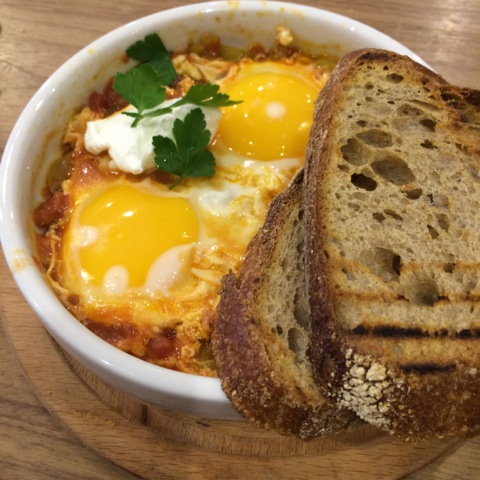 Grandma Artisan Bakery/Café
How can the best menemen be even better? With a slice of sourdough toast of course! Made with organic flour and a six-year-old sourdough yeast starter prepared in 2009, the result at Grandma (opened early in 2015) is very good sourdough bread. This welcoming café, with its freshly baked sourdough, has a lot to offer. From its Ottolenghi style three to four big bowls of different salads to the comprehensive smorgasbord of fresh cakes and baked goods, it's Grandma's own face looking up at you from your tea or coffee saucer that reassures you that your taste buds are in good hands. The seats inside and out get snapped up quickly, especially on the weekends, so be prepared and visit Grandma early.
Address: Ahmet Fetgari Sok. No. 38 Kapı 5, Nişantaşı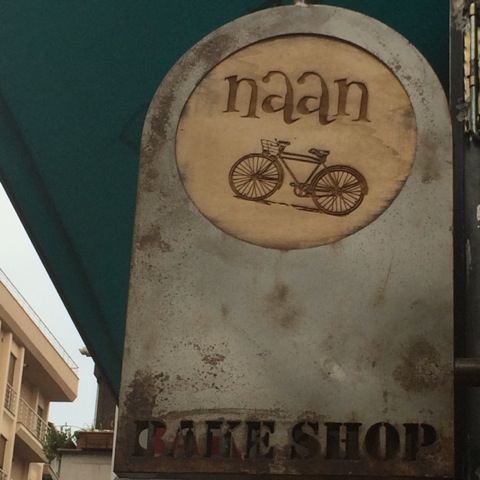 Naan Bakeshop
A trip to Moda on the Asian shore became a lot more tempting for me a few months ago. Naan Bakeshop popped up last November serving all things sourdough, from French-style baguettes to rustic sourdough loaves. Mouth watering sandwiches were consumed on my first visit, Turkish breakfast including walnut and nut (cevizli fındıklı) sourdough on my second and a mighty large sourdough Croque Madame on my last. It was difficult to resist leaving without taking a fruit and nut sourdough loaf, so it accompanied me back to Europe. A small place but big on flavour. Take a ferry and try it out, but be prepared to wait for an empty seat on weekends; the packed crowds can also cause service to be a little slow.
Address: Moda Cad. No. 113, Kadıköy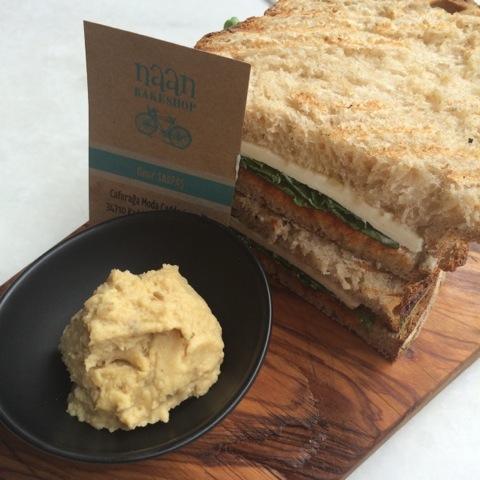 Bröd Nişantaşı
The newest addition to my sourdough family is Bröd in Nişantaşı. Only opened in July, Bröd is starting out with a simple array of menu items. Created as a take-away bakery and would be sandwich shop, owner Erman Girgin has applied a Swedish style 'less is more' concept to his artisan bakery. I consumed the roast beef, mustard and caramelized onion sandwich on sourdough (you need to request it as it comes on ciabatta), lightly toasted. My companion enjoyed the salmon gravlax with goat's cheese and pickled radishes. A close second to our sandwiches was the freshly baked (and still warm from the oven) carrot and walnut cake that was as light as a feather. Their coffee wasn't bad and the çay fresh. Give these guys a go but be patient as they fine-tune their service.
Address: Hacı Emin Efendi Sok. No. 75/2, Nişantaşı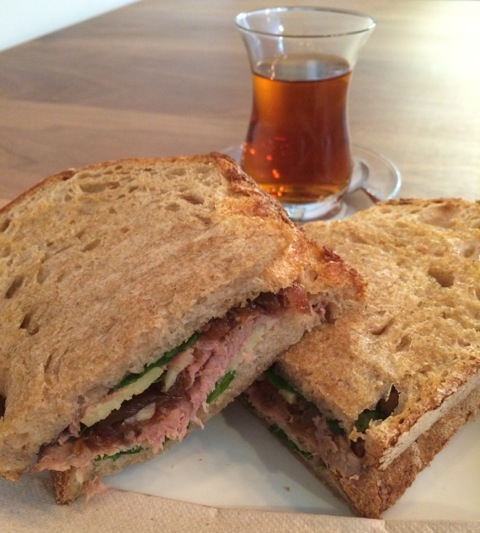 So your bread options are widening here in Istanbul. Now you have three extra sure-fire abodes to add to the others mentioned above, to nibble and crunch this artisan, fine, tasty sourdough bread on both the Asian and European sides of Istanbul.
Let us know if you have a favourite sourdough place. We love to hear from our readers!
Sally McDonald is a contributor to Yabangee and the owner of Foodie Frolics, which allows her to explore the city for great food and wine experiences, and plan private food & wine pairing events, cooking classes, walking tours and more!