When most people think of the "Old City" of Istanbul, Sultanahmet usually springs to mind. Yet perhaps one of the most interesting areas historically, and least visited by tourists, encompasses the region to the Northwest of it. Past Beyazıt square traveling downwards to the Golden Horn, between Galata and Atatürk Bridge; a crumbling yet picturesque area known as Vefa. I have explored this traditional area many times simply because whenever I go, I discover something new — whether it be a street of shops selling nothing but handmade belt buckles, or a mysterious staff-carrying bearded man in robes, who resembled a time-traveling lost disciple. Not all the streets are pristine (my only experience ever involving a dead rat was in Vefa and some of the more impoverished abandoned alleys are probably best left alone unless you are feeling particularly brazen), but if you want to let your imagination run wild with reveries of the Istanbul of yore, Vefa and its winding roads and bustling street life, is a good place to do it.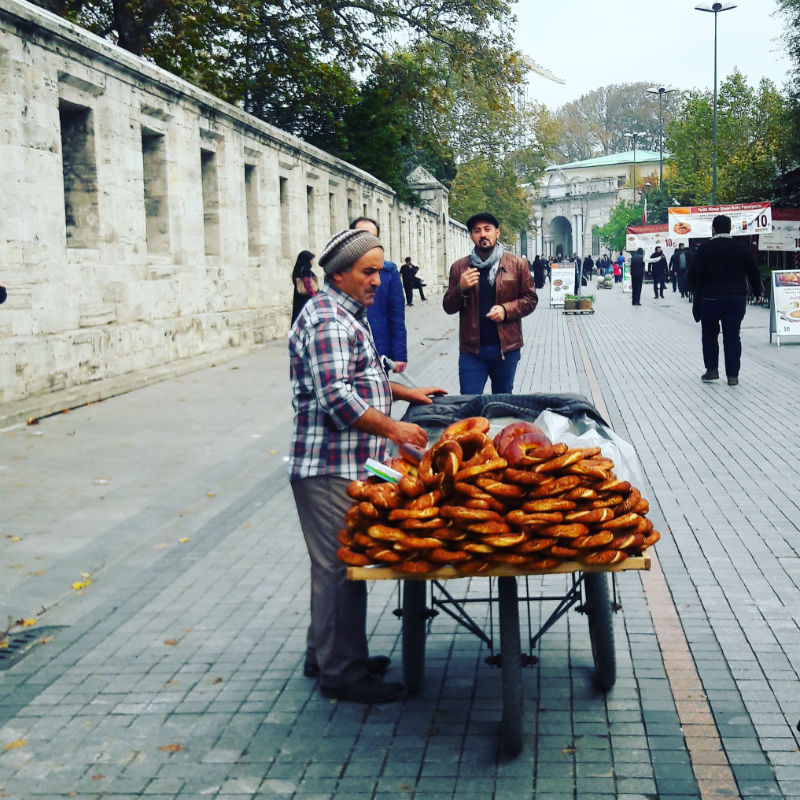 Of course you can walk up from Eminönü through the Küçükpazar, but if coming via Metro disembark at Vezneciler and walk north towards the Haliç. You should first pass the largely ignored Kalenderhane Mosque — once an old Byzantine Church from the 11th century. Continue down Süleymaniye Caddesi until you reach the imposing mosque of the same name – the beautiful Süleymaniye mosque, dating from 1557, has one of the most relaxing courtyards and stunning views of anywhere in the city. Even if you aren't interested in the interior of the mosque, it is really one of the nicest places to hang out on a sunny day, with plenty of photo taking opportunities, and green grass to sit on.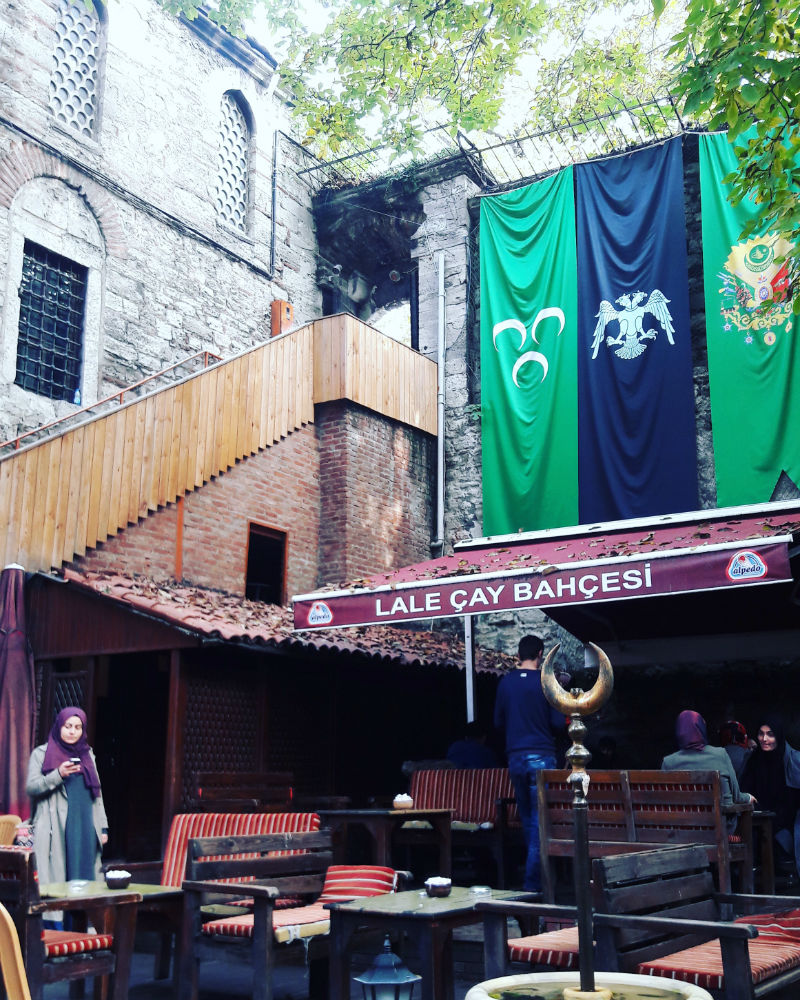 Around the corner from Istanbul's second largest mosque is the Lale Çay Bahçesi. Hidden away in a sunken courtyard, its definitely not the cafe to go to if you are sensitive to smoke, but is a wonderfully atmospheric traditional place to play a game of tavla and puff on a shisha for a few hours amongst crowds of gossiping students from nearby Istanbul University, and old men with their prayer beads.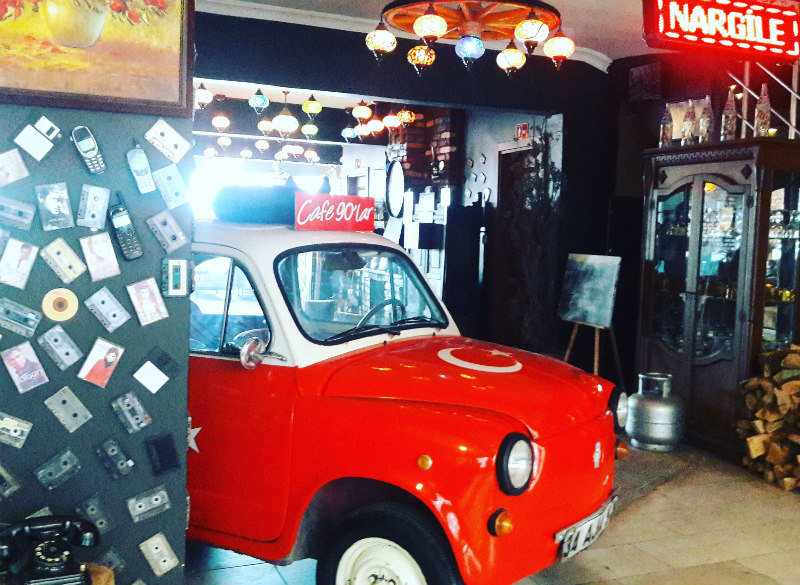 If you prefer something a little more indoor, just a block away hidden down another cul-de-sac is the Cafe 90'lar. Decorated in a traditional Ottoman style meets 90's nostalgia (cassette tapes stuck all over the walls and an adorable vintage automobile sitting smack in the middle of the main floor), this quirky restaurant has a decent breakfast and pretty good Turkish coffee with Cardamom. Also a nice view of the Golden Horn from some of the tables, and from its rooftop terrace.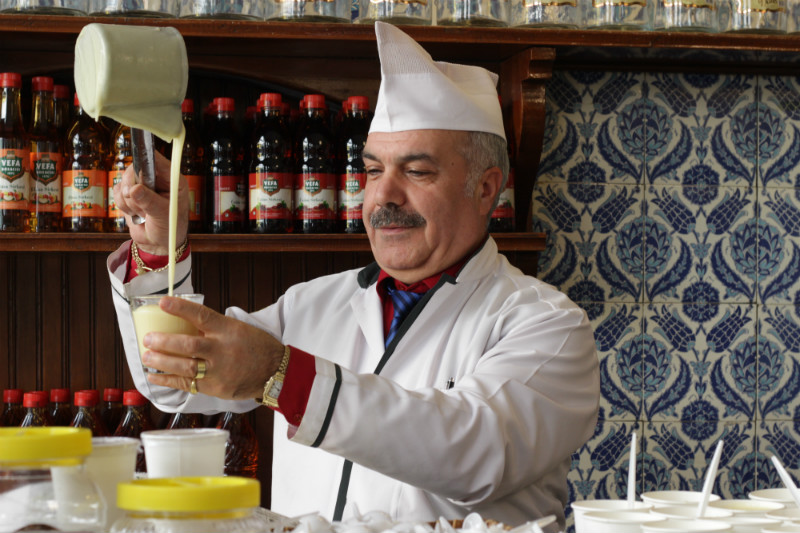 Of course no visit to Vefa would be complete without a stop at its namesake Boza shop: Vefa Bozacısı has been serving the mysterious fermented brew here since 1876, and now bottles it for sale elsewhere throughout the city. Boza, a drink popular in Turkey as well as other places from the Balkans through the Caucasus, is made from fermented millet semolina, water, and sugar. It's creamy texture is sweet and a little sour, with a topping of cinnamon and roasted chickpeas adding some extra oomph. If you aren't into Boza, the nostalgic shop also serve sherbets and lemonade in the summer; it is a lovely historically significant place, as most other Istanbul Boza shops closed when Turkey became a Republic in 1923.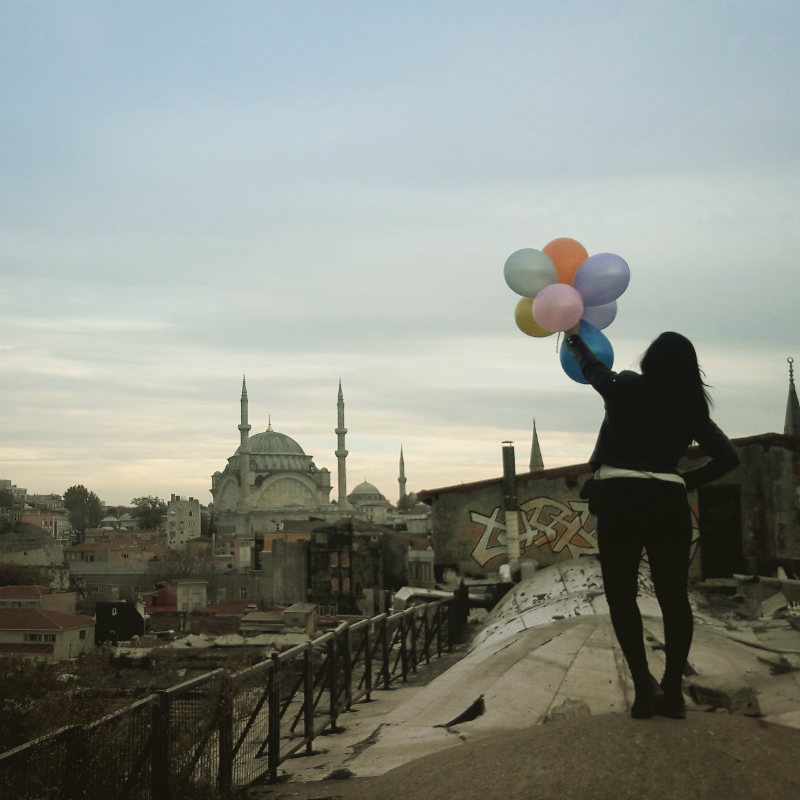 Last but not least, even though it is not technically in Vefa, no visitor to this corner of Istanbul can go without a jaunt to the Büyük Valide Han. Less of a "secret of Istanbul" than it used to be, this 16th century rooftop surrounded by functioning artisan workshops and the sound of grinding steel, is still a superb place to sit and take in the beauty of the city — and on the weekends, people watch as visitors leap wildly into the air to get that perfect Han photo. Head slightly east and down the hill from the Süleymaniye mosque and look for the giant door with the cut out hobbit door.
All images courtesy of the author unless otherwise noted.