Üsküdar may not be the first place one thinks of for going out, but this is where I put my slippers on at the end of the day, and I cannot always cross over to Europe or go to Kadıköy. To be exact, I live in Bağlarbaşı, whose name "beginning of the vineyards" suggests that this neighborhood on a hill may have once seen grape-growing and winemaking. Today, the hood is a pretty dry one, with scarcely a bar around. However, there are more and more cafes popping up in the area, from bohemian to Ottoman, homey to arty. Three of these have opened in just the past two years. All of them have helped give Üsküdar a beating heart.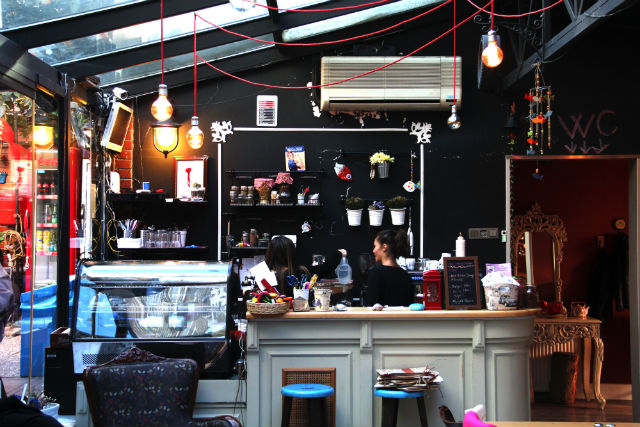 Seratonin is a favorite and one of the oldest. Whimsical in its style with mismatched armchairs and wooden tables and buzzing at almost any time, it is housed at the back of a courtyard with outdoor tables and chairs hemmed by two old köşks. To enter you walk under trees strung with colorful lanterns. They have an extensive selection of salads, pastas, burgers and other main courses to choose from inside a menu that looks like a children's book. The coffee is nothing special, but the desserts make up for this lack, especially the scrumptious apple cake with cream icing.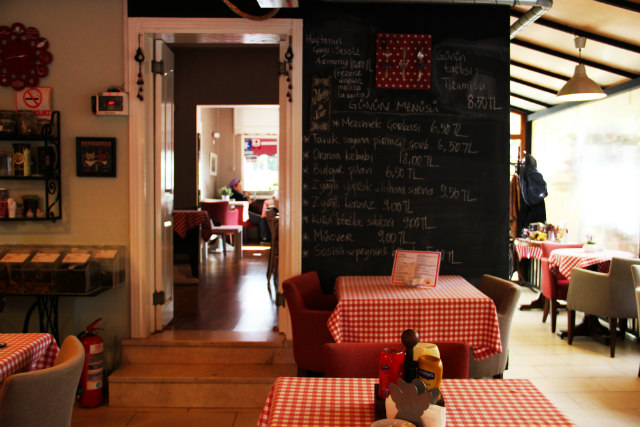 Just a stone's throw from my house on a mostly residential street is the cozy Café Nar. Its modus operandi seems to be to create a home-away-from-home feel that extends to their leafy back garden. Here, the lovely Cihan, will help you, along with her mother, who is the chef, and Ipek, Saadet and Madlen, telling through cooking and warm welcome their "story of women's bounty" as their Instagram page proclaims. Café Nar serves breakfast, lunch, and dinner with specials that change daily and has fresh-baked goods on offer, as well as more than a dozen specialty teas for sale in bulk.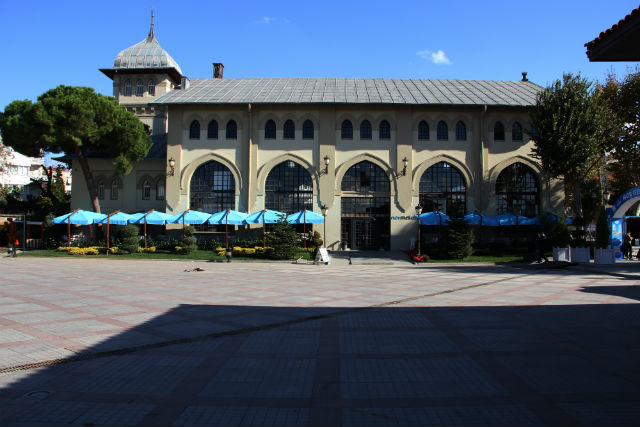 Housed in an old tram station, Nev Mekan offers a completely different kind of atmosphere. The café's space is soaring with cathedral-like windows, shelves of books, beautiful tessellated tile work, and a mezzanine level up a wide staircase. The clientele here seems to be of a more devout persuasion, fitting to the Ottoman interior, and while the food and drink are not impressive, the gorgeous venue alone, including an outside patio lined with rose bushes, makes it worth the trip.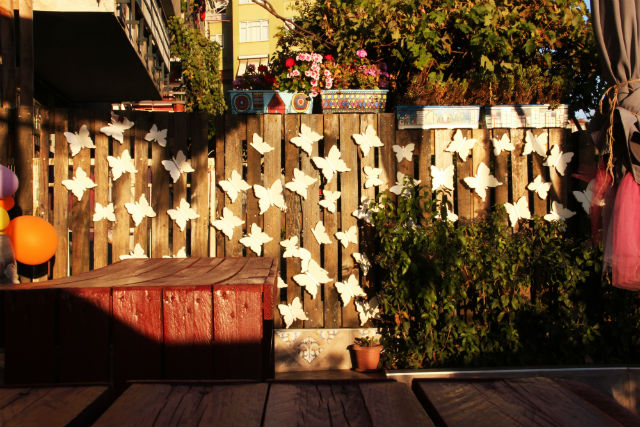 [Editor's Note: Butterfly Art has since closed.] Just steps beyond where the new Fistikağacı metro station will be (if it ever opens) is the quirky Butterfly Art café. This little box café is like a layer cake with a downstairs room, upstairs room and small terrace to top it off. The café seems to be mainly a showcase for the assortment of ceramics, glassware and embroidered pillows on sale. If Café Nar feels like going to your mother's kitchen for a meal, Butterfly Art is like going to grandmother's house. When I have been I was helped by a woman in a scarf and glasses with a twinkle in her eyes. The coffee was artfully served on a chalkboard tray with my order written on it and signed "Butterfly Art."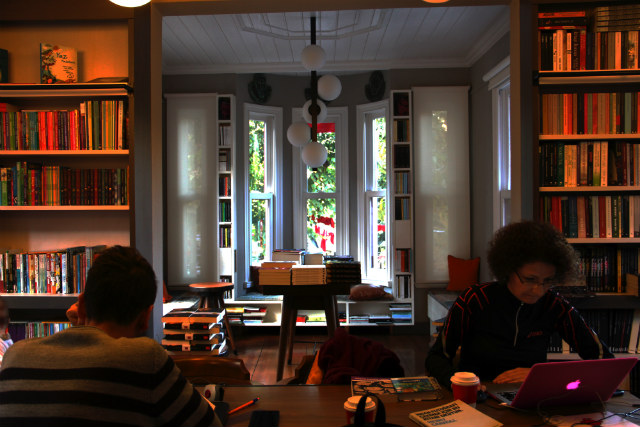 While all of the above cafes offer something unique, if a good cup of coffee is order, I still head downhill to Kuzguncuk. Here there are so many cute venues, but only the Nail Kitabevi & Café offers the quality Meinl brand. Occupying a handsome two-story building¸ Nail hosts events like author readings and has sidewalk seating to watch the parades of people going by on Icadiye Street on the weekends, as well as more private nooks inside for reading and sipping.
All photographs by Talha Ayar.