Calm, cool, easy-going Kadiköy has always been one my favourite Istanbul districts. I love to start my day with breakfast at the picturesque Thales café. Housed in an elegant, three-storey, ottoman-era house on Hacı Şükrü sokak their generous Turkish breakfast, complete with olives, white cheese, tomatoes drizzled in olive oil, and delicious bal kaymak (along with plenty of çay to wash it all down with!) is enough for two, or even three, people, and will more than prepare you for a lengthy wander around the local neighborhood.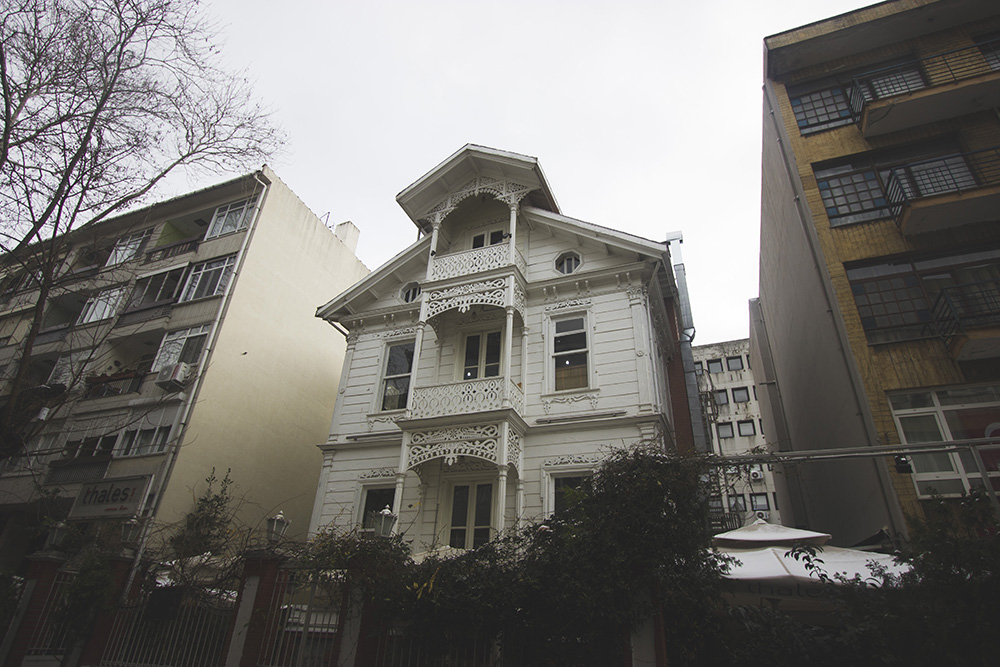 Kadiköy is one of Istanbul's most exciting creative hubs, with the neighborhood's many pieces of vibrant street art evidence of this. After breakfast go in search of some of the most striking. The 'Robot and Child' on Nüzhet Efendi sokak or the 'Balloon' on Macit Erbudak Sokak are a couple of my favorites. The various murals are created by both local and international artists, and have really helped transform bland, ugly building exteriors into expressions of colorful creativity. Part of their charm is that you never know where the next piece will show up, and it is especially wonderful to happen upon them unexpectedly. There are loads to see and I admit that I'm yet to find many of them, but I'm excited to continue the search!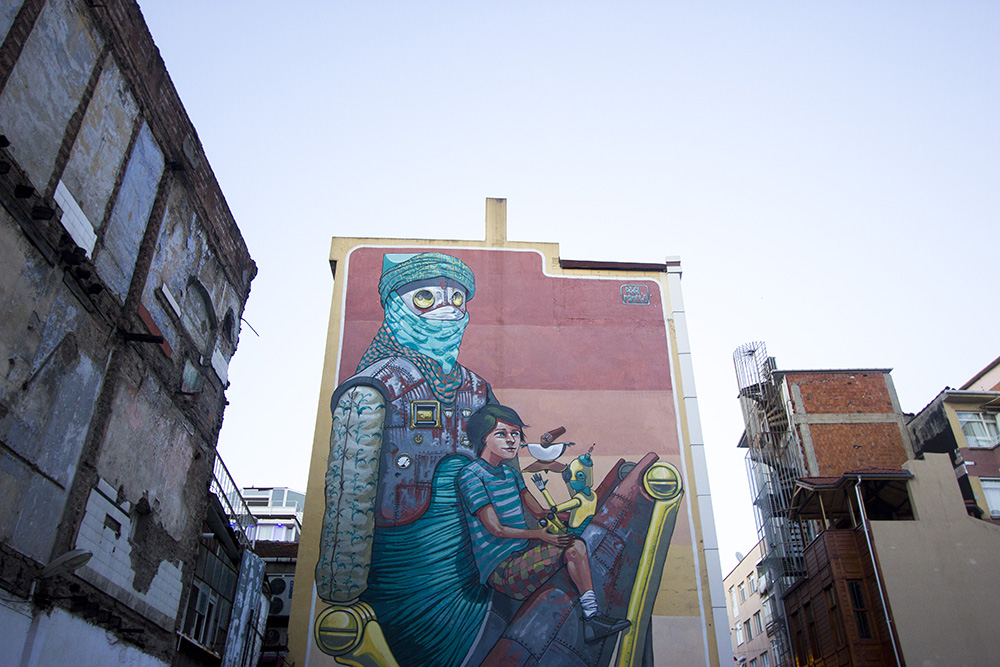 Istanbul being Istanbul you never have to walk very far before coming across someone selling delicious, freshly squeezed juice. And what better way to top up your energy levels! Orange juice is a perfect vitamin boost for these cold winter days but of course at the bigger juice bars there are loads of other choices. My 'usual' is the avocado and honey blended with milk from my favorite juice bar on Reşit Efendi sokak.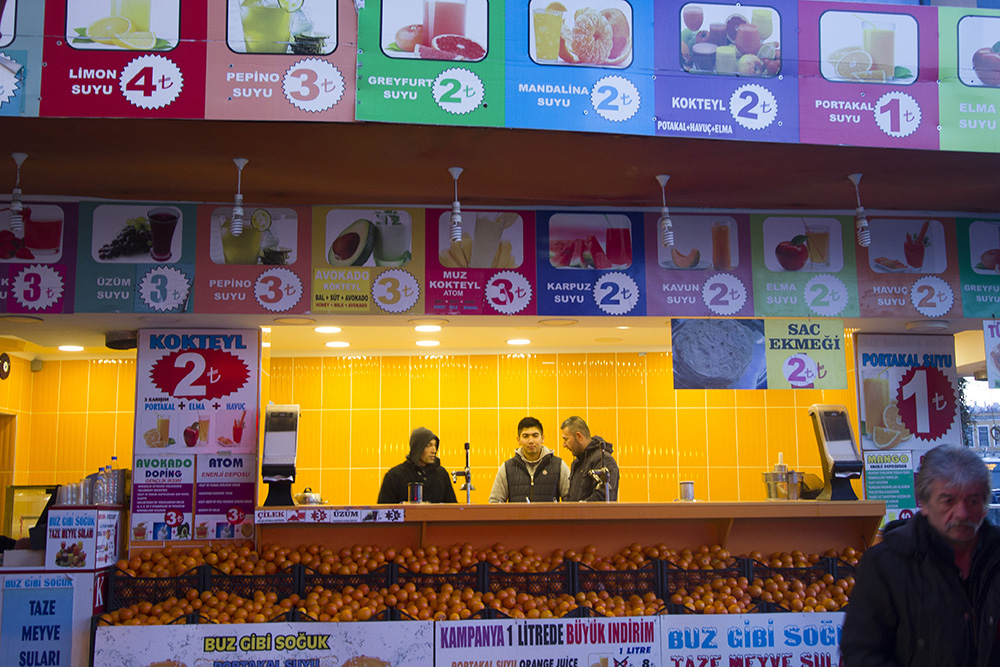 Any neighborhood wander around Kadiköy wouldn't be complete without a stroll along the Bosphorus through Moda Park. Come rain, come shine, come lodos: walking along the Bosphorus has always been a complete joy for me. In the summer months the park gets very full, but you can generally find yourself a secluded spot on the rocks among the slumbering cats (try not to disturb them!) to sit and watch the boats chug past, or the sun dip down behind the minarets of the Blue Mosque and the Hagia Sofia.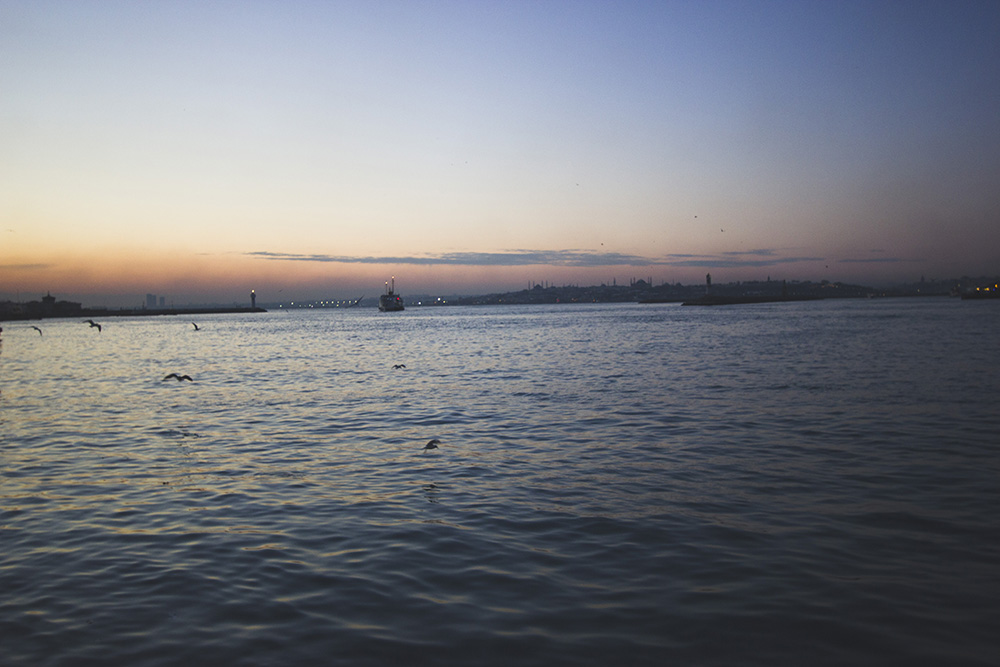 Finally, if you like sweets as much as I do you will definitely enjoy Beyaz Fırın. It is usually very crowded so the process of choosing, to ordering, to paying, to eating might require the last of your energy, but it's always worth it! There is seating available inside, but because of how crowded it gets I generally take away. What do I take away? My personal favorite is the coconut cookie.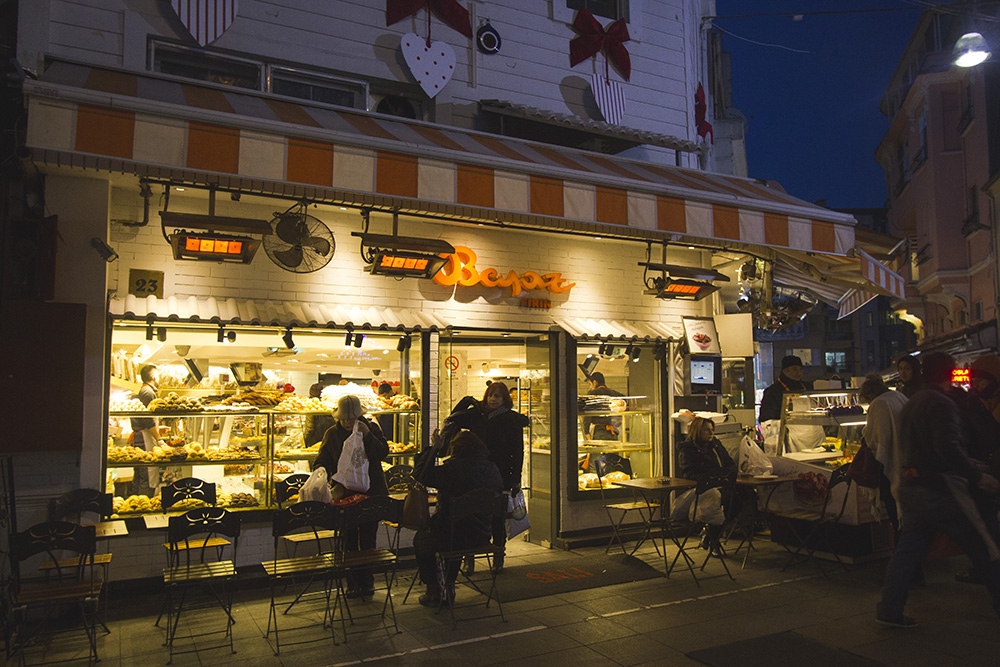 All photos courtesy of Merve Semsar