After living in Beşiktaş for about three years, on and off, I've come to realize that it is regarded as a hate or love place; some people hate having to worm their way through the crowds of the merkez, others love the energy and vibe. As someone who has gone weeks at a time without leaving the Beşiktaş quarters, I am obviously part of the latter group. Not only is the neighborhood easily accessible from almost anywhere in the city, it also has everything you need and love all within a few steps.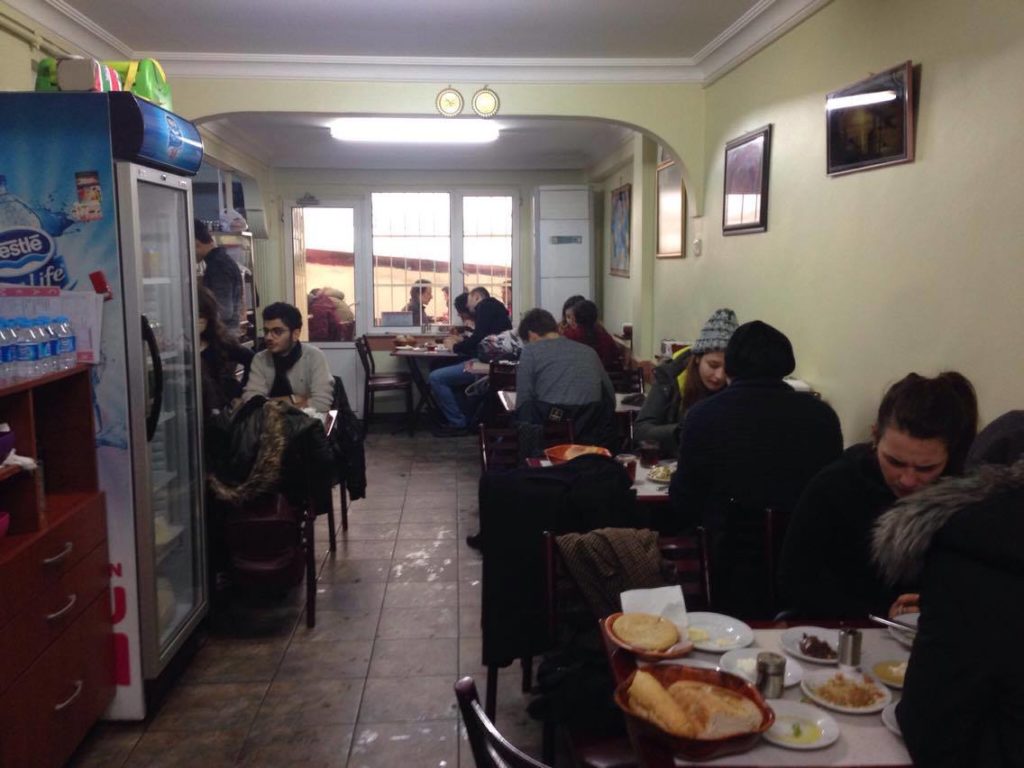 As Beşiktaş is famous for its breakfast options, the obvious place to start your day is on Çelebioğlu Sokak which houses what seems like an endless number of back-to-back breakfast-only places. My favorite one is Çakmak – although it is not the fanciest looking spot, it has some top quality ingredients, including its ever so delicious kaymak (clotted cream) drenched in honey. Be sure to try it with some pişi (fried dough). Be warned, there is sometimes a wait during peak breakfast hours, especially around noon.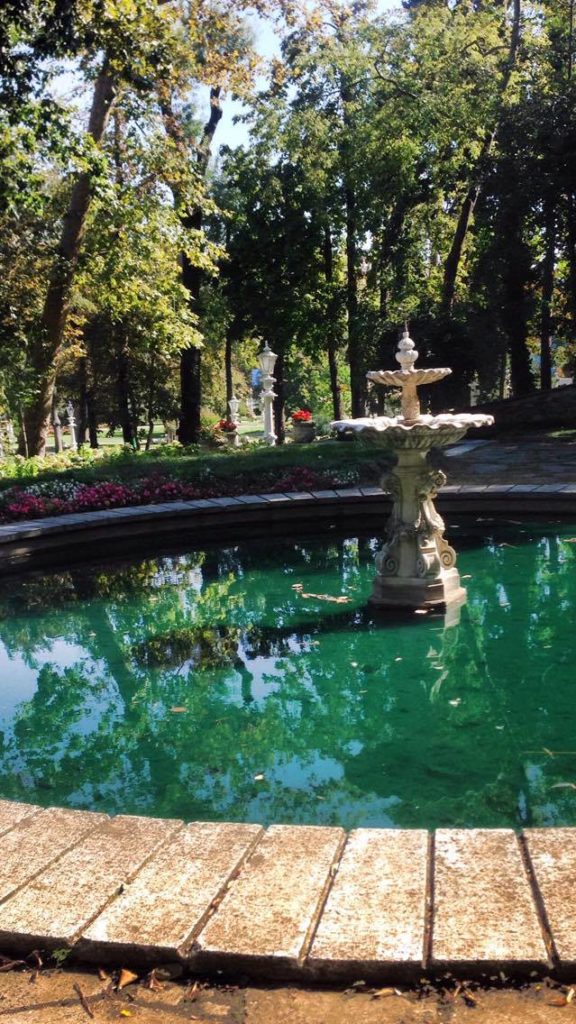 If you followed my suggestions and indulged in a pretty sumptuous breakfast, it might be a good idea to walk off some calories at İhlamur Kasrı Park. With just a 1 TL entrance fee, you get to explore the grounds built on the orders of Sultan Abdülmecid I, with baroque style palaces designed by an architect from the famous Armenian family of architects,the Balyans. Although the park is not that big, the summertime duck pond, roaming peacocks, and beautiful trees can make this destination a much needed peaceful oasis in the busy Beşiktaş neighborhood.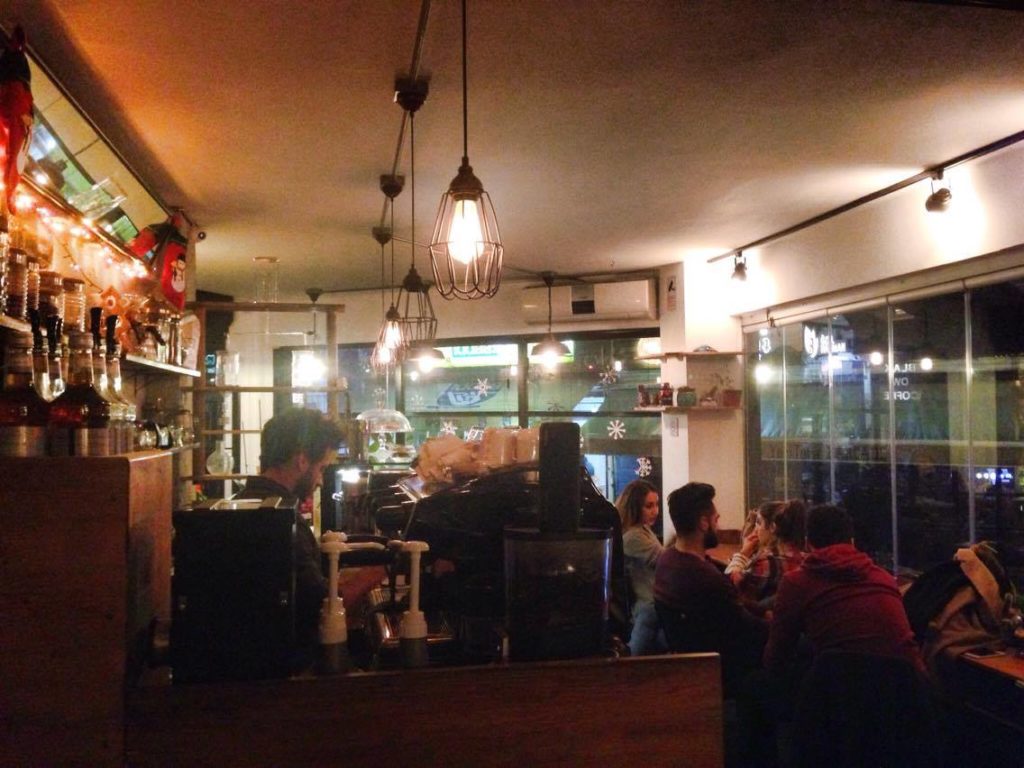 After all that relaxation, it's likely time for some well made coffee. Although the neighborhood has seen a steady stream of new coffee shops opening what seems like every week, Black Owl Coffee is a perfect exception, with atmosphere just right for some productive work or socializing with friends. My favorite part is the counter that has a panoramic view of the streets of Beşiktaş, and the caring baristas who make the place a local favorite. Don't forget to take a stamp card – every 7th coffee is free!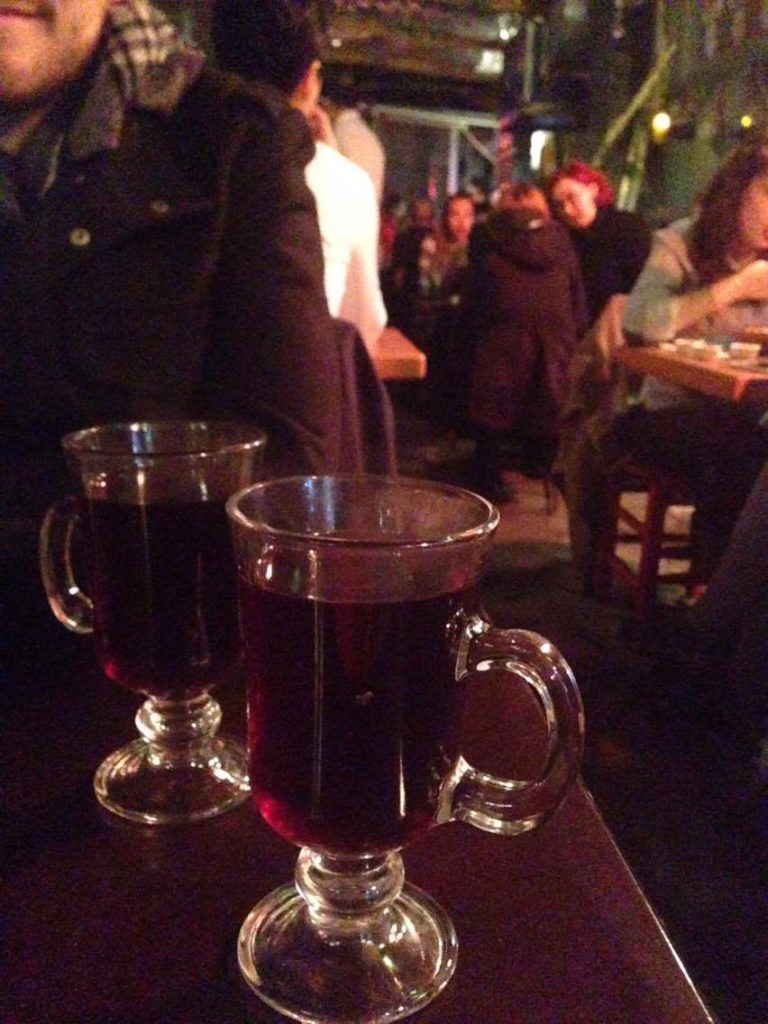 Although Beşiktaş has restaurants and bars that fits every budget, the moderately priced Kaset should not be missed! In the summertime, go for the large cool outdoor patio, and in the winter, go for the homemade mulled wine. The place itself is a bit hidden in the backstreets, but every time I have gone it has been quite full and featured a lively atmosphere.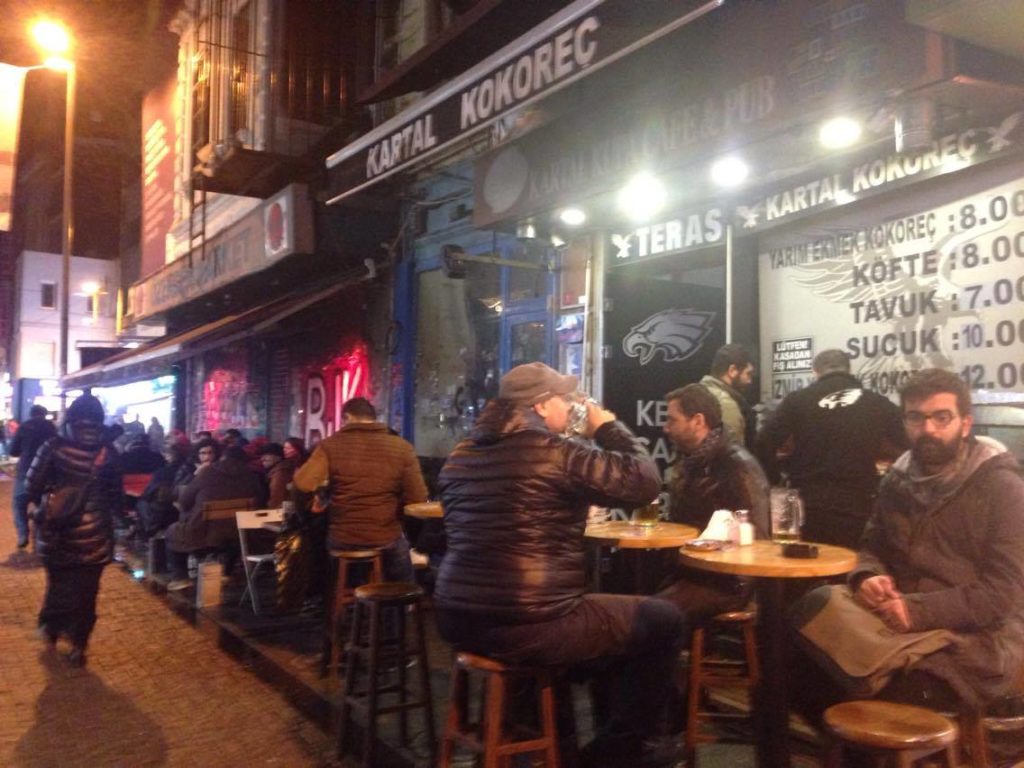 For something more down to earth, what is better than kokoreç or midye?! At the heart of it all, near the famous Büyük Kartal (Big Eagle), there is a beer, kokoreç, and midye place aptly called Kartal Kokoreç. Not only is the food combination harmonious, but it is perfectly paired with hours of people watching in the crowded center. For a different vibe, you can also go to its small rooftop patio. And best of all – it is open until around 4 AM.
Honorable mentions in Joker No:19, Abasağa Park, Neşe Mantı and Waffle and Beşiktaş Cumartesi Pazaar (only on Saturdays).
Images in post courtesy of the author. Featured image public domain.