Since I moved to Izmir for work, my visits to Istanbul have become more dedicated, more concentrated. Now, every time I return I feel the city's energy and intensity much more acutely than when I was living here. This makes me wander Istanbul ex-novo, and I find myself re-discovering districts with a lively enthusiasm. On my last visit to Istanbul I chose to re-discover Balat, one of Istanbul's latest fast-becoming-trendy districts with my friend Figen. We visited on a crisp Saturday, and happily discussed non-violent communication, religious philosophy and the general beauty of life as we strolled along the cobbled streets distinctive to the area.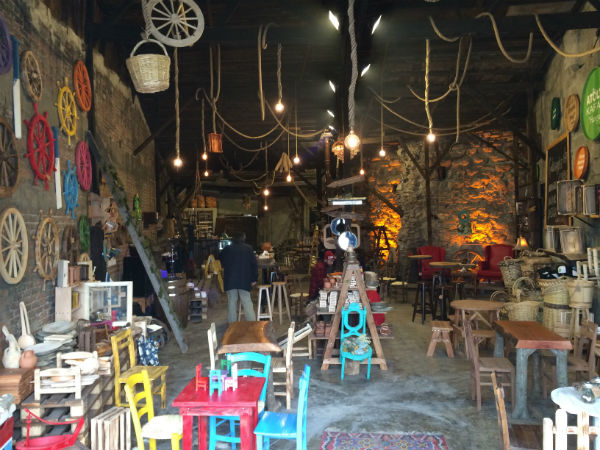 We had planned to first drop into the Aya Nikola Greek Orthodox Church, but unfortunately found it was closed (open on Sundays). On or way there however we discovered Atölye Kafası – a wonderful woodwork based atelier, which also doubles up as cafe.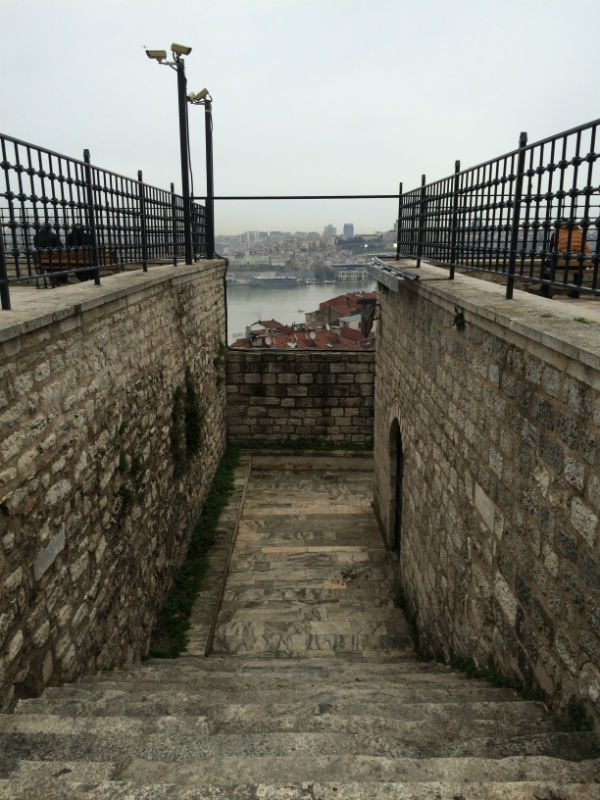 After a quick coffee, we dived into Balat's maze of streets, emerging by the Yavuz Sultan Selim Mosque. The peace surrounding this mosque, as well the sweeping view of the Golden Horn from its northern courtyard makes this one of my favorite places in Balat.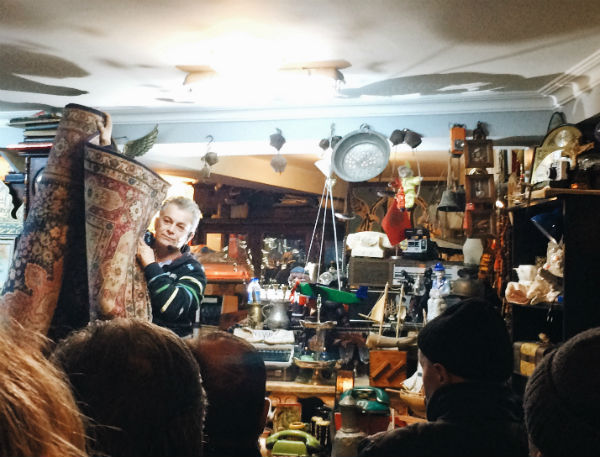 When the hunger started to set in we stopped off for a quick pizza snack at Forno. This friendly pizzeria has a good variety of pizza and pide, and on weekends offers an impressive breakfast spread too. Bellies filled, we finally reached our main destination. Figen had told me about a Mezat (auction) that takes place Wednesday through Sunday, between 14.30 and 19.30 at the Fener Antik Mezat. This was my first time to an auction and I was really excited! It didn't disappoint, and although I didn't actually buy (or sell) anything it was great fun sitting there, watching people as they bid and bought with gusto.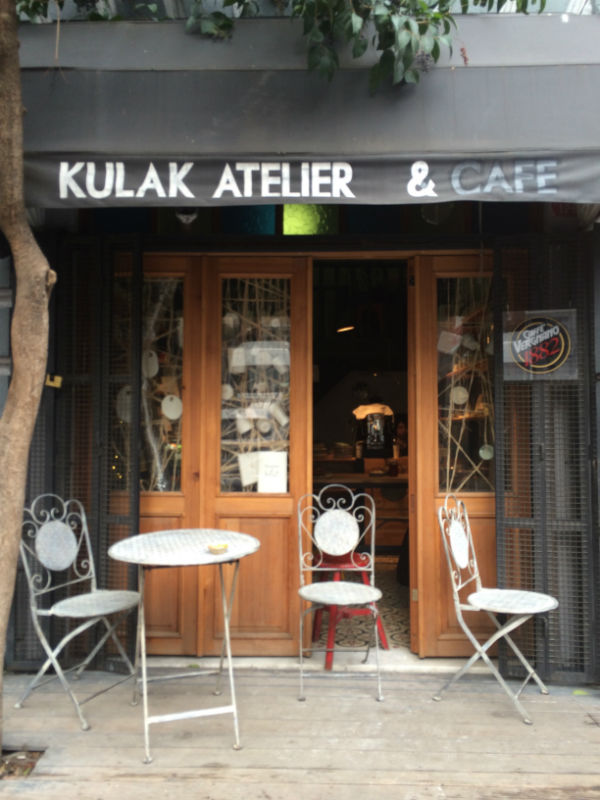 From the auction, we started walking along Vodina Caddesi. With its mixture of creative boutiques and cafes, this street truly encapsulates the hip, young energy that's starting to pulsate through Balat.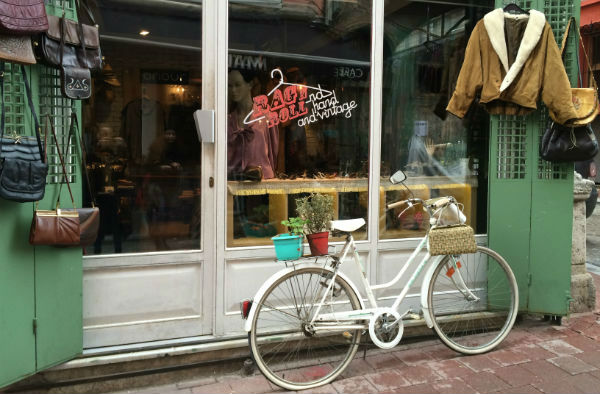 On the way, we checked out the funky Ragn' Roll vintage store in search of some goodies; discovered the intimate Gabo, where they have live music in the evenings; looked in at Kulak Atelier, where they produce hand made chinaware; and Klasik Tabela, where they do traditional sign painting. Our final stop was the Evin Unlu Mamülleri, one of the various historical bakeries in the area, where we filled up on delicious, warm pastries before heading for home.
All photos courtesy of Cansu Pelin Işbilen