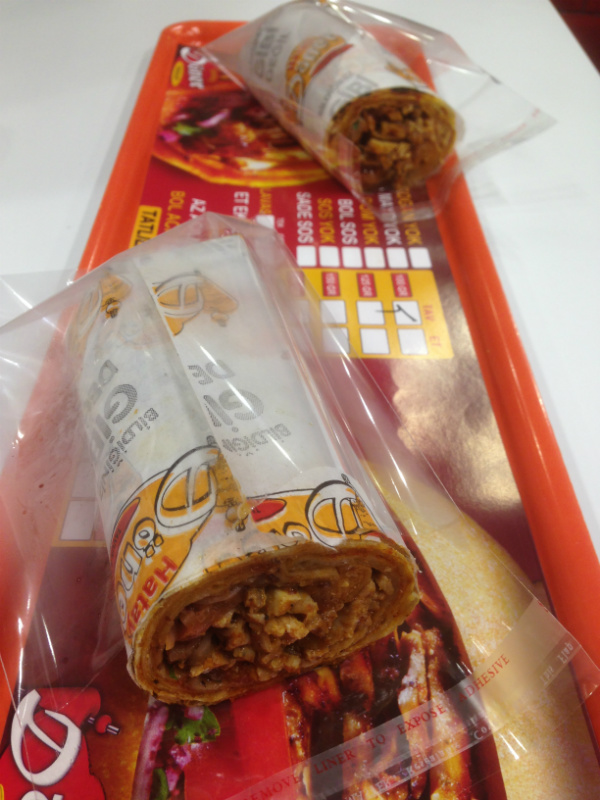 "Where do I take my friend who says there is no spicy food in Istanbul?"
Turkish food has plenty of spices but is not generally very hot. So if your expat friend won't stop complaining that dürüms in Istanbul are quite bland and can't even compare to a spicy taco, it is about time to prove them wrong. To end once and for all their bitching, take them to Beşiktaş. Yes, there is one place in this conveniently located neighborhood where you can find the spiciest kebab in Istanbul. And it's about five minutes walking from the center. The joint is adequately called Hatay Döner, as it is in the southeast of Turkey where you can find the only few hot dishes of this cuisine. Don't get fooled by its fast-food restaurant chain looks. From the outside, it may be unassuming at first glance, but it's what's on the inside that really counts. This is a one of a kind spot in Istanbul. Get past its red and black walls and you'll find a dürüm that packs a punch. The menu is pretty much limited to döners and dürüms, but the key is ordering it acılı. Or go for bol acılı (very spicy) if you're feeling adventurous. Then sit down on their plastic chairs and admire their walls covered with mirrors and posters of Hatay while your order arrives. And prepare to be surprised.
Their secret? The hot sauce is the real deal here. The spicy sauce is made from a special pul biber directly brought from Hatay. The owner assures that you wont find it anywhere else, as they get it fresh-picked directly from the villages. Apparently it's also five times more expensive than normal biber due to shortages. We're talking here about an all-natural steaminess that actually hits in the back of your cheeks and leaves a tingle on your tongue.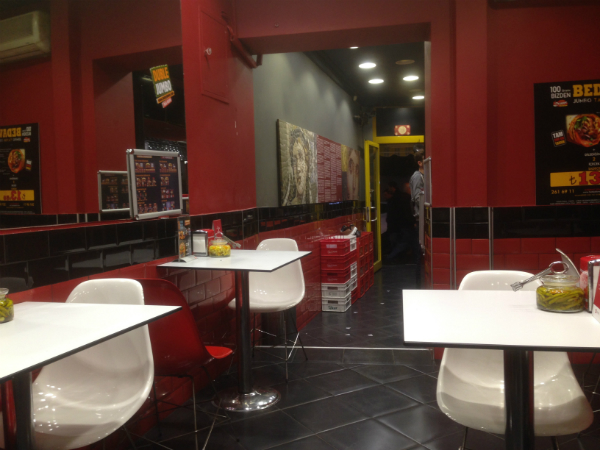 The good news is that this dürüm is not only satisfying because of its spicy punch. It also happens to be well-rolled with a crunchy lavaş (the key of a good durum) and includes tasty purple onions, all nicely packed in a stable roll that makes them among the best in the city. Some friendly advice: remember to have an ayran nearby to neutralize the kick, as the long tail of fire will require several slurps to extinguish it before the tears come in.
Ihlamurdere Caddesi No: 25/A – Beşiktaş 34353