It was another rainy, cold Friday night in Istanbul when Sofar Sounds Istanbul stars Lara Di Lara, Emre Akbay and Emir Yargin arrived at the right time to rescue around 100 music lovers at Salon IKSV.
Sofar Sounds, organized globally, debuted in Istanbul in 2013. Independent local musicians perform every month in different living rooms across the city. While musicians join a global music network, listeners discover new talents. Now, names we know thanks to Sofar Sounds Istanbul, become guests of Salon in order to perform on professional stages. They come together with bigger audiences in a larger venue.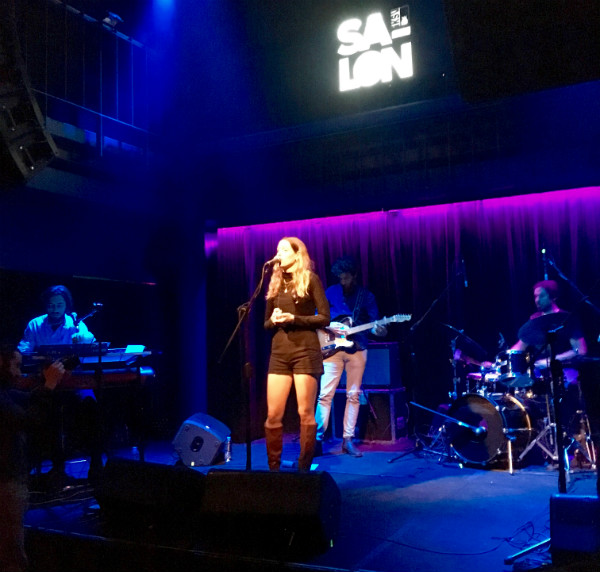 The night took off with Lara Di Lara, 123's former vocalist who launched her solo career in 2015. Accordingly, her choice of repertoire reflected her present as well as her past. You could say she instantly introduced the audience to her musical curriculum vitae in both Turkish and English.
In the course of her performance, there were parts that were beyond words. Sometimes timidly, sometimes woefully, Lara Di Lara carried the night. She danced to the audience, she danced to her band, she danced with herself as if nobody was around. The crowd had no choice but to be enchanted by her wordless spell.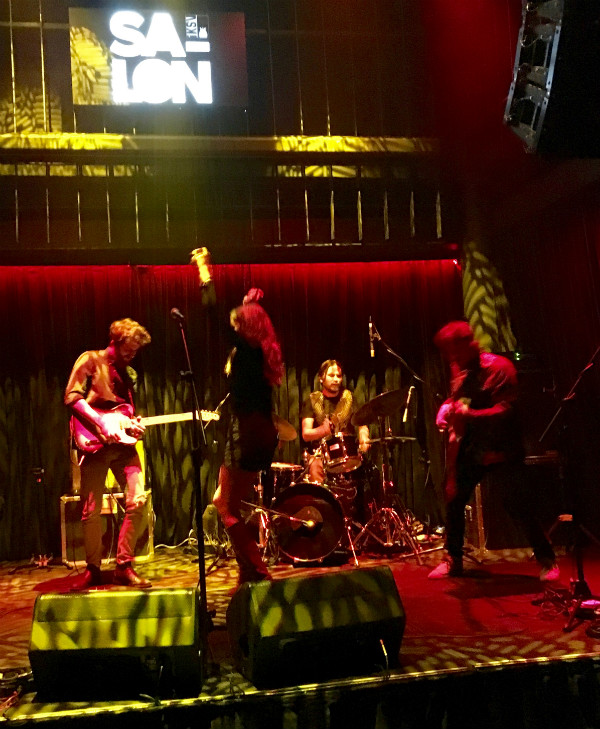 For her, that wasn't even enough, as she saved her latest gem for the end – Ne Güzel Şey (What a Beautiful Thing), an interpretation of Turkish poet Melih Cevdet Anday's insightful masterpiece.
At one point, she held the microphone out to the crowd and asked the audience to sing along with her. While her first attempt returned only silence, she didn't give up and made a bold second effort – which eventually turned into a loud triumph. In that moment, both the crowd and stage were one. From her approving smile, it was exactly what she wanted.
When she completed her share of 60 minutes, some seemed assured that it was already time to go home as every minute had felt long and well-spent.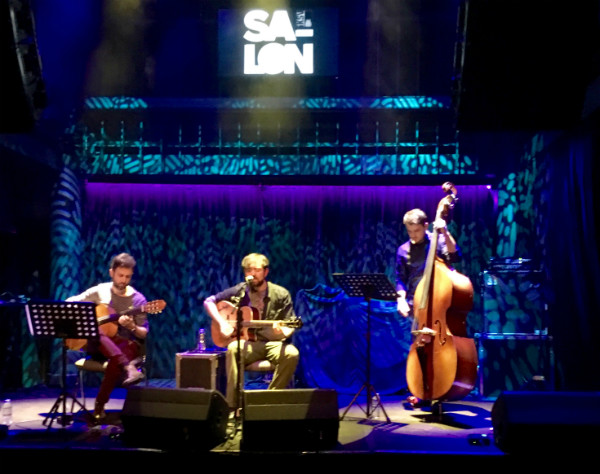 Returning to reality with the break and consequent arrival of Emre Akbay, it felt awkward: people started to speak almost as loudly as Akbay's way-too-humble performance. Accompanied by a double bass and second classical guitar, there was little change throughout his 40-minute appearance.
Despite being a Turkish melancholic tune, a foreign ear could swear that he and his band were covering a Dylan song in Turkish, especially during one song when he pulled up his harmonica and played in a weeping tone. The whole performance seemed very much like a MFÖ (a Turkish band from the 1990s) tribute set. Maybe this was why nobody seemed surprised when he later informed that his guitar was signed by Bülent Ortaçgil – another 1990s legend.
Despite this, the audience did see him off with a loud applause after his last song Yüreğim Ateş Parçası (My Heart is a Piece of Fire).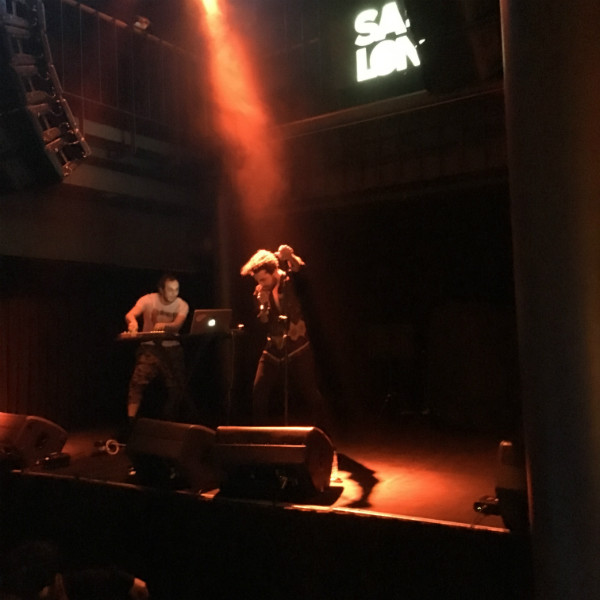 After Akbay's tame performance, it was a "Should I stay or should I go?" moment for some people and those who left will totally regret what they missed.
One might have assumed the concert's vibes couldn't be resuscitated if they were unaware of the incredible Emir Yargin and DJ KZU. The duo's gangsta-like Turkish-only song titles (Don't Approach My Baby, Ouch What Did I Do Last Night?, Bass-y Music for Cars) are no measure for their endless energy and ability to make predominantly hipster crowds stand up and dance throughout an entire performance. As a Sofar veteran, this was my first experience of an entire crowd up and dancing like there is no tomorrow. Some even invaded the stage and danced with the duo.
Another personal Sofar first happened when the audience asked for an encore of a song. According to Emir Yargin, they have been receiving requests to replay Büyük Kaçış Planı (Great Escape Plan) as a result of the current political turmoil in Turkey. However, from what I saw with the mood of crowd, it could just as well have been any of their songs.