As the weather has instantly morphed into Fall (literally overnight I have gone from sweating due to the obscene muggy temperature, to sweating due to heating systems beıng cranked on high), Starbucks has begun selling its basic florescent-orange-aromatic-pumpkin-related bevvie of choice, and the winds off the Bosphorus are blowing the chilly omens of winter: it has become official – it's the most wonderful time of the year, OCTOBER.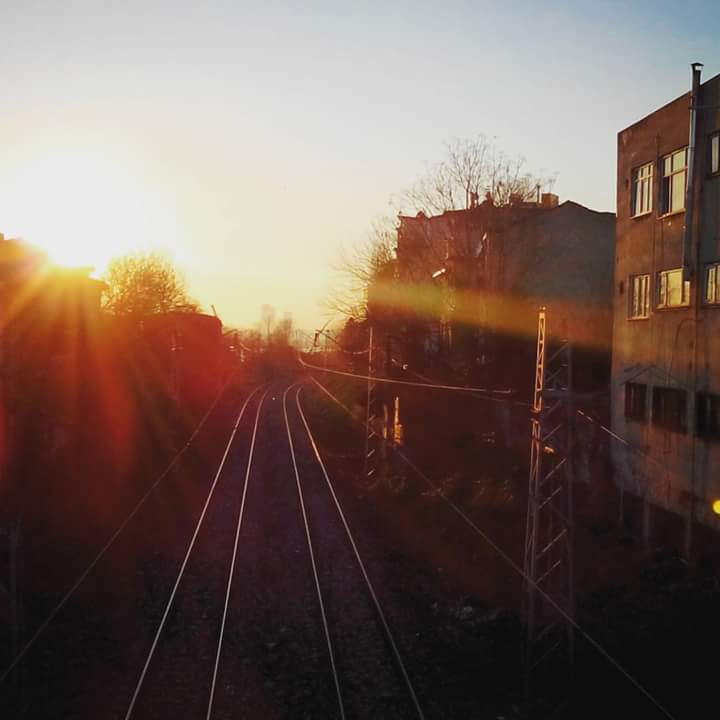 Istanbul is a city of extremes; extreme heat, extreme slushy snow, extreme rains, extreme crowds, extreme beauty, extreme road rage resulting in men shouting and getting out of their cars at 7 am to wave their arms and block traffic such that you (and all your fellow teacher employees) stick your head out the school windows to guffaw and laugh at the spectacle. Maybe it is as an antidote to such extremes, but I am rather fond of October in this city. The weather is usually balanced just right (still fairly sunny but chilly enough to wear a sweater and scarf), the air is fresh and a relief after the summer's stickiness, the crowds feel less oppressive and stylishly prancing the streets in pixie boots, a beanie hat and drinking glasses of hot çay puts a newfound spring in my step.
And also: Halloween. Every aged goth's favourite holiday ends the month of October with a splendid spooky howl. While there are always a few good fancy dress-up parties to be found in the city, plenty of pumpkins and squash in the pazars and the general dress code of many Istanbulites is black-on-black anyways, there are plenty of atmospheric and spooky interesting places to further explore in this city.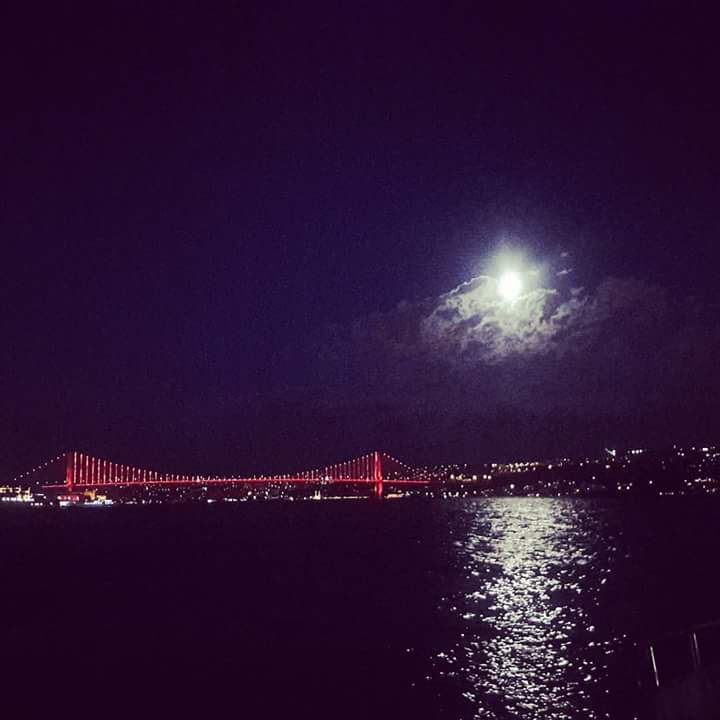 In addition to Sultanahmet's dark and dank Basilica Cistern (which is definitely worth another Autumn trip underground), in the backstreets of Cankurtaran exists a relatively unknown café with its own private underground Byzantine ruins. The Palatium café is a nice place to lounge on a beanbag chair and sip a mastic coffee, but also has an amazing structure underneath full of crumbling archways and dark (possibly haunted) corners that you can explore freely.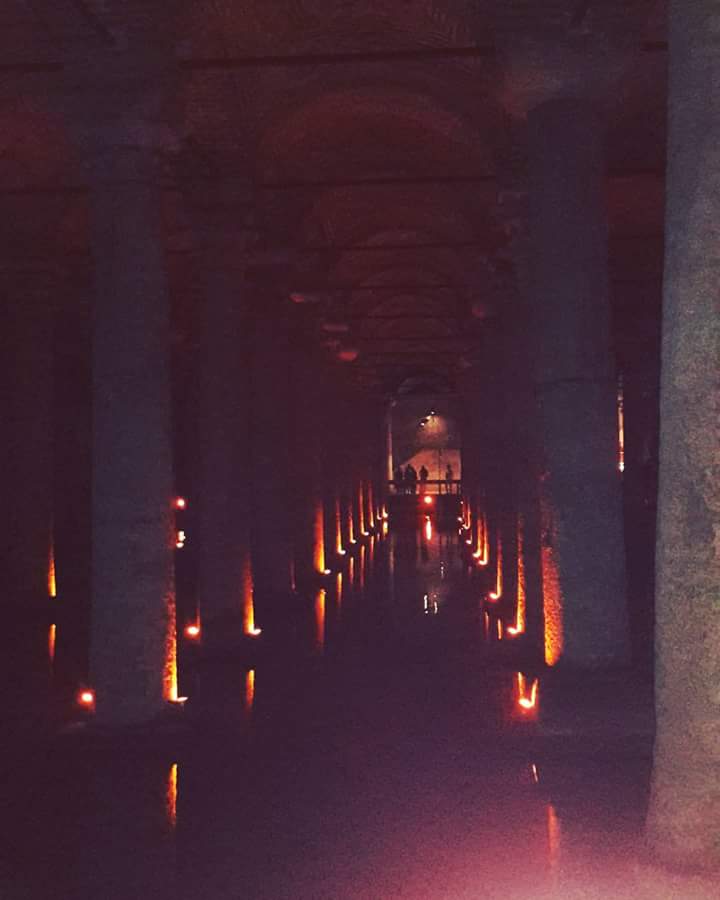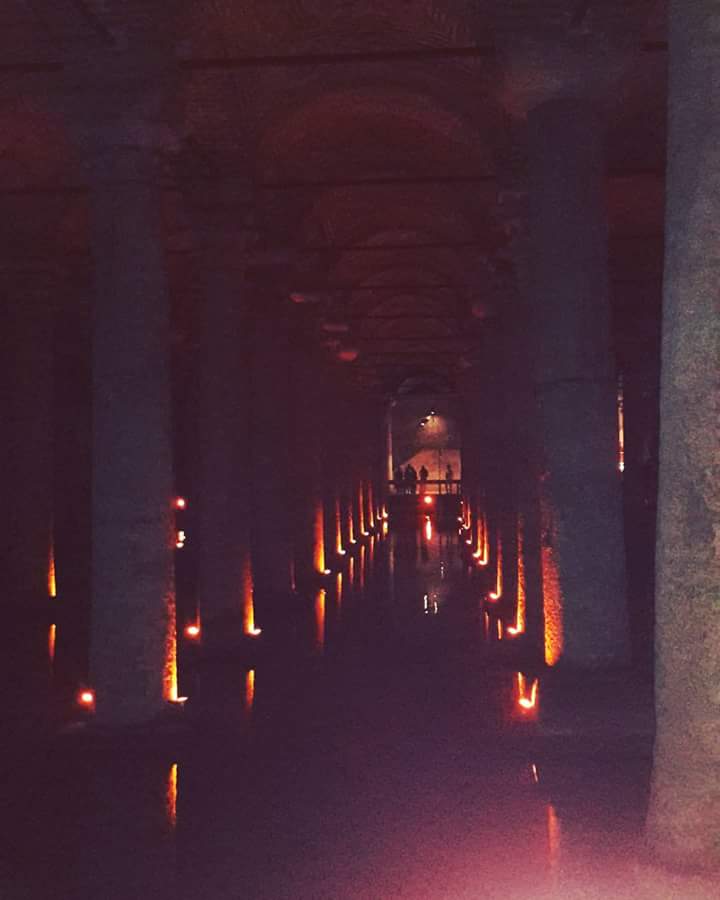 If you want to take Byzantine spookiness up another notch, perhaps you would like to seek out the Anemas Dungeons in Ayvansaray. Part of the decrepit Blachernae palace complex, the Medieval era dungeon is named after Michael Anemas. Descendant of an Arab emir, this man from Crete was involved in some scandalous plot to kill an Emperor in the 12th century, and was then punished by having his beard plucked out and paraded through the Byzantine streets. Only the Empress's apparent compassion saved him from further torture (specifically, having his eyes stabbed out). Instead he was imprisoned here forever in the dungeon which took his name.
If you are feeling vampiric, grab your warm jacket and head to Balat and have an outdoor coffee at the Dimitrie Cantemir Muze café – once the palace of an 18th century Moldavian prince, who may or may not (mostly likely, actually, 100% wasn't) have been related to Dracula. Regardless, it is certainly atmospheric and pretty and a nice place to spend a breezy fall afternoon.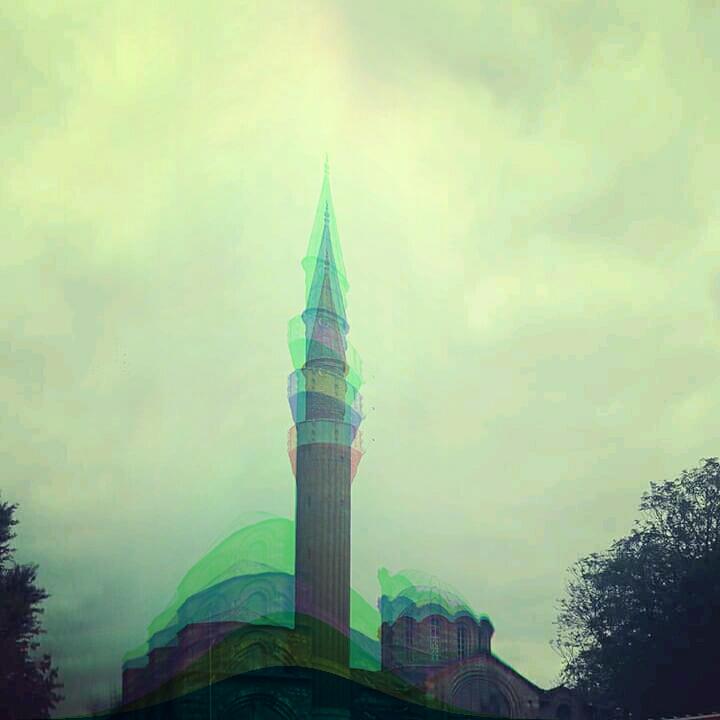 There IS a legit Istanbul-Dracula connection elsewhere however – somewhere hidden in the streets of Karaköy. Head to the main road Bankalar Caddesi, and on a street corner there exists a plaque commemorating the Voyvoda Han. Voyvoda means 'Vlad' and it is here that good ol' Vlad the Impaler's head is allegedly buried – after it made the journey from Romania, being decapitated by an Ottoman soldier in the 15th century. Who knew?
If you prefer your spirits more in the distilled-and-bottled category, seek out this city's atmospheric bars. The Grand Hotel de Londre in Pera has a fantastic rooftop, but the lobby bar looks like something straight out of 'The Shining'. Grab a velvet chair next to a rusted birdcage (with chirping parrot inside), stare up at the chandeliers and imagine the elevator doors opening in a torrent of blood or Jack Torrance chasing you up and down the stairs, as you sip a sophisticated glass of Scotch.
In addition to atmospheric bars are atmospheric markets; if you prefer shopping to drinking then head over to the Grand Bazaar and find the Cevahir Bedesten (jewelry market). In this oldest part of the bazaar, there allegedly exists not only several ghosts of long gone traders, but apparently (according to various hearsay stories) an inter-dimensional portal. Sounds like something a shop owner would make up to entice flaky hippies like myself into his store, but worth a wander nonetheless.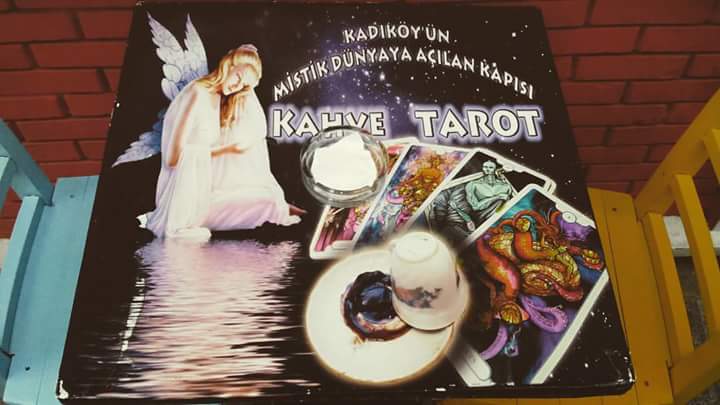 Another esoteric Autumn activity is having your Tarot cards read – Turkish style. Many of the cafes in the backstreets of Beyoğlu and Kadıköy offer this service, where a soothsayer will tell your fortune not only with cards, but by carefully analyzing the grounds of your Turkish coffee. Keep your fingers crossed for the Ace of Cups, and bring a translator if your language skills aren't up to par.
Istanbul is full of crumbling wooden Ottoman mansions that look like the setting of a horror movie, but over in the delightfully picturesque neighbourhood of Kuzguncuk there is the beautifully restored Cemil Molla Mansion. A lovely white structure that exemplifies 19th century Ottoman architecture, during its renovations in 2005 there were many ghostly sightings inside. Various strange things occurred to the point that workers were rumoured to have fled the site after becoming too frightened to continue the project.
What would Halloween be without graveyards? This city is full of them, from Eyüp's gorgeous hilly cemetery, to Üsküdars Armenian and Jewish resting places. Turkish culture specifically speaks of the mythological Gulyabani – a hairy beast that lurks in graveyards waiting to devour lost travelers. And lets not even speak of the fiery djinns.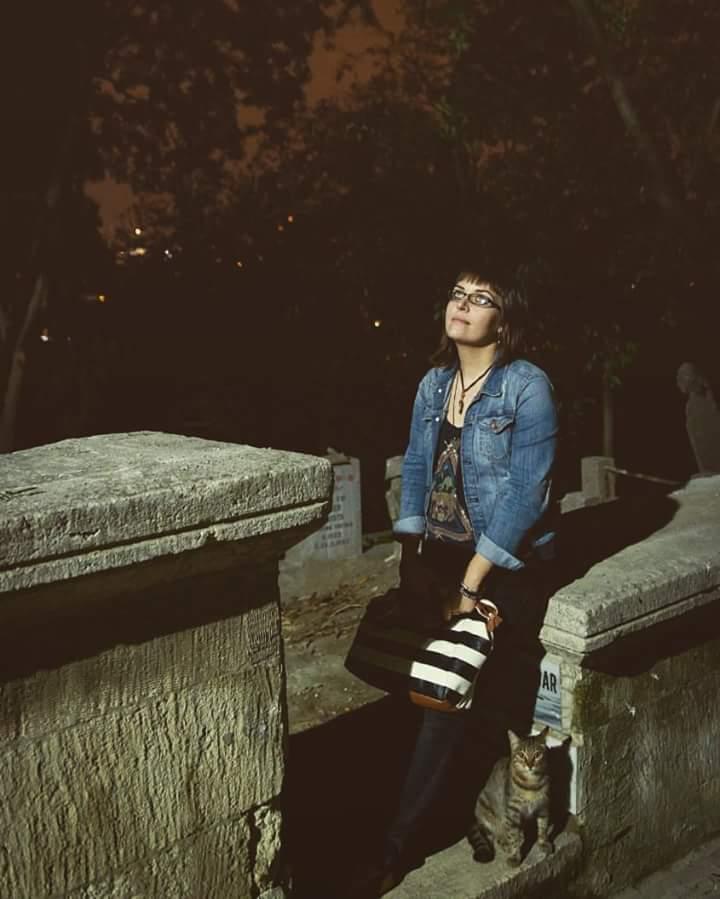 Finally, the Zeyrek mosque over near the Valen's Aquaduct in Fatih has been rumoured to be haunted with residents hearing strange screaming sounds, on the site of a former stable. A gorgeous and somewhat eerie structure at the best of times, the entire Zeyrek area is a lovely atmospheric place to wander at dusk, especially during the Autumn season.
HAPPY OCTOBER EVERYONE.
Images courtesy of the author.