I never liked running. I grew up playing tennis and to me, the long and painful sessions on the track were part of the journey to greatness. When I ended my tennis career, I vowed that that I would never go through such a thing ever again. Not only I was wrong, but my urge to hit the treadmill was stronger than when I was trying to reach the top of the Women's Tennis Association (WTA).
I moved to Istanbul two years ago to become the private tennis coach of a young aspiring tennis ace and I have to say that living in Istanbul is similar to being a distance runner: you need serious endurance if you want to keep up with the pace of the city. The recent political turmoil the country went through made me feel like a rookie trying to keep up with the seasoned runners. And when my coaching contract was terminated, I realized that I needed a new challenge in order to keep some momentum in my life while I was trying to figure out what to do next.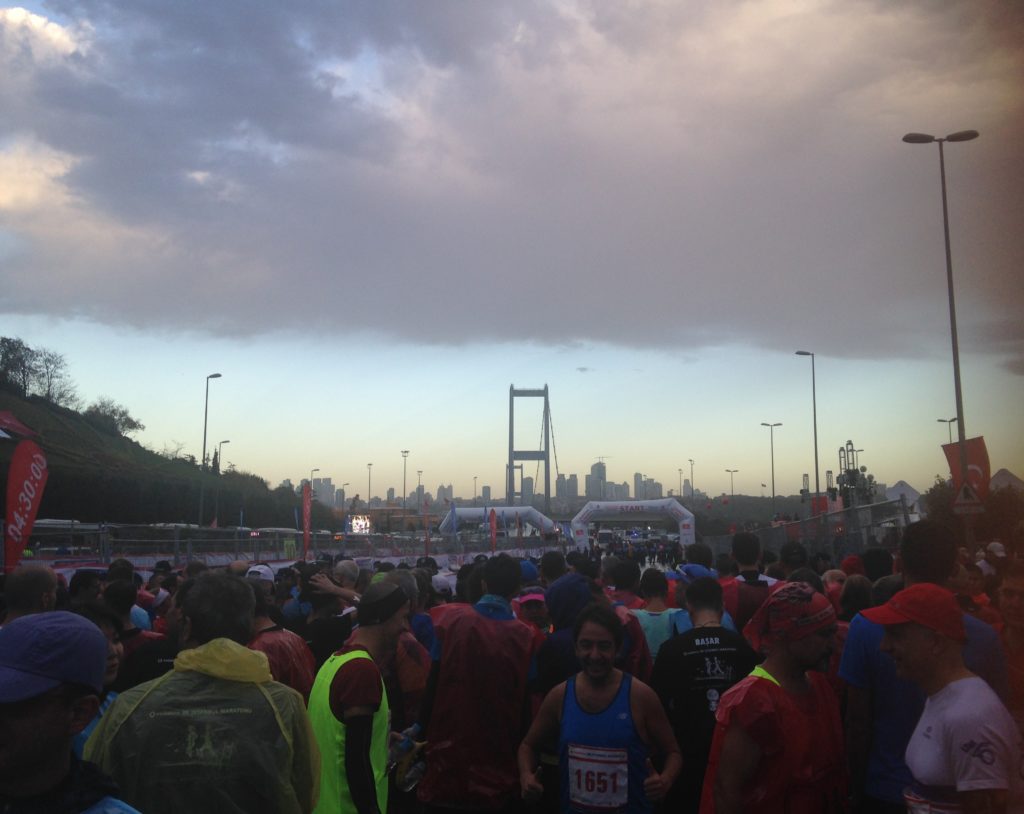 Thanks to Facebook adverts, I came across an ad about the Istanbul marathon. I suddenly realized that it was exactly what I was looking for. A couple of minutes later, I was registered to run the city's 38th marathon on November 13th. But as soon as I pressed the "submit" button, my excitement morphed into a crippling anxiety. I asked myself, "Who starts training for a marathon less than 40 days prior the event? Why would you go through that kind of torture? What are you trying to prove?" I went to bed that night blaming myself for my foolishness.
Thankfully, I had a different opinion the next day. I saw in my "foolishness" an opportunity. For the first time, I had the chance to get rid of all the negative meanings I had attached to running during the 20 years of my tennis career. This time, it was not going to be about chasing WTA points or staying in shape for my players. This time, running itself would have a bigger purpose, and I had about six weeks to find out what that purpose was. After a quick Google search, I opted for a five-week training program hoping it would get me ready to face one of my biggest challenges in a record time. Preparing for the marathon proved to be beneficial not only for my stamina, but it also brought some order in my disorganized life as a freelance journalist and entrepreneur in the making. According to my program, I could finish the race in 5 hours and 30 minutes. To be frank, my goal was to make it to the finish line.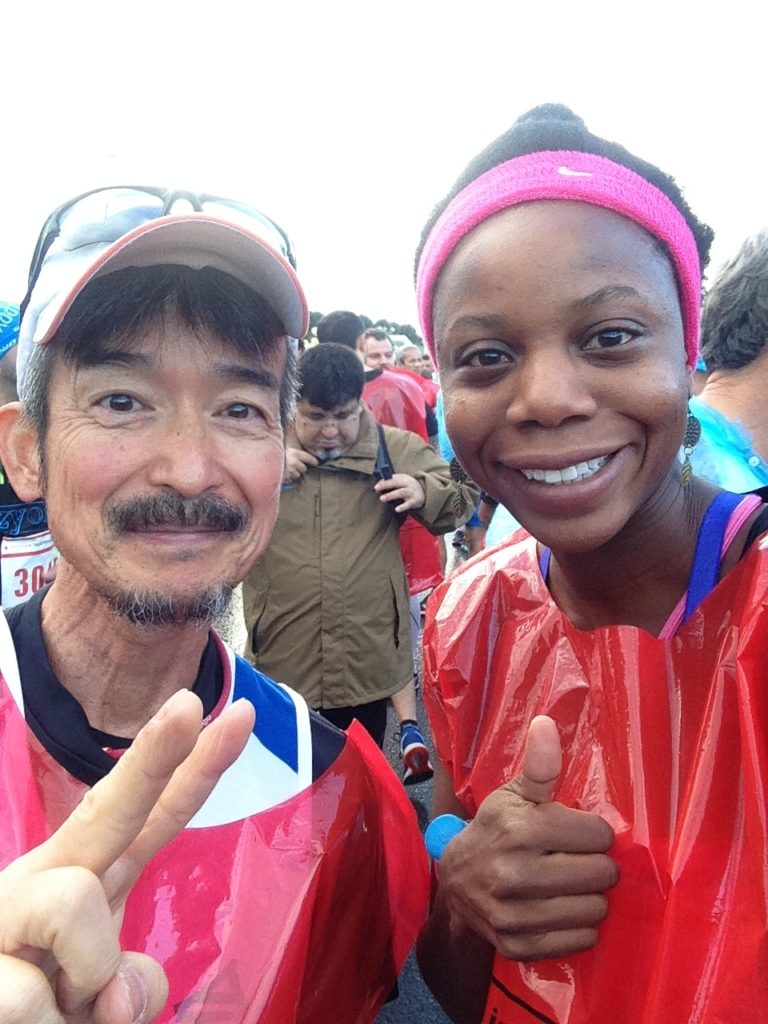 I didn't sleep well the night before the race. I woke up at 3 A.M. breathing heavily and still animated by an argument I had in my dream with some acquaintances I had not seen in years. A few hours later, I was in one of the organizational buses, in the middle of sleepy and chatty runners, trying to fight the urge to jump out of the bus and hide in my flat until next year's race. But by the time we got to the starting point, my doubts and escape scenarios were gone and I was able to relax and enjoy the moment.
Right before the race, I had a great chat with Taki (sorry for the spelling), a Japanese runner who came from Dubai just for the race. His positive energy reassured me that everything was going to be ok. And for the first 20 kilometers, it actually was. Even crossing the Bosphorous Bridge was not that ruthless experience that my friends from my running group had depicted. Besides, I was pleasantly surprised that I had not experienced any sign or fatigue or physical pain yet. But it all changed at kilometer 21. The funny thing with exhaustion is that it never warns you before showing up. The next 15-kilometer slot was a long agony filled with cramps, desperate sips of water and episodic hallucinations.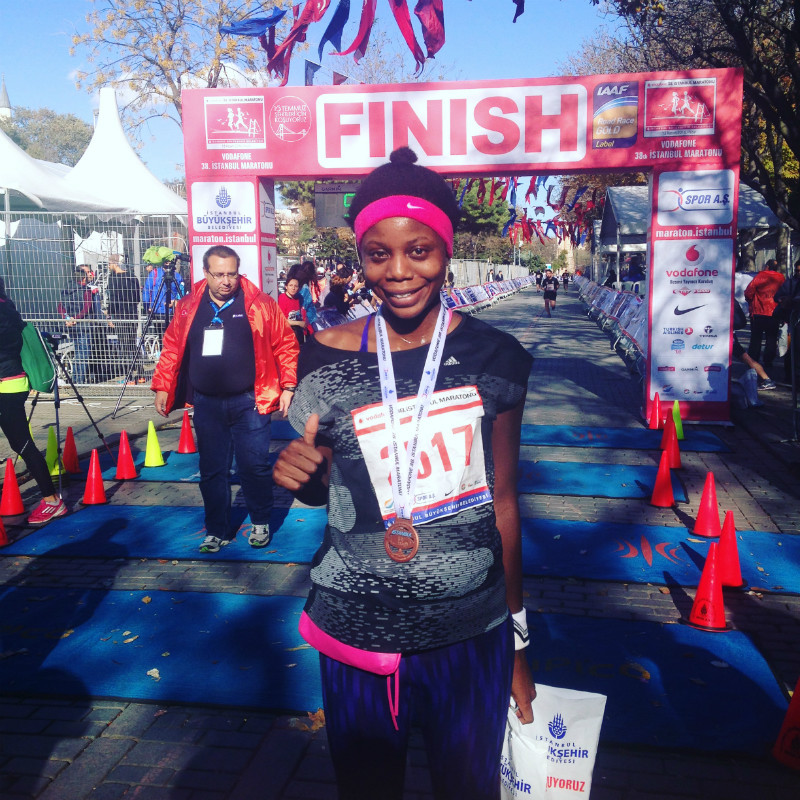 It's only when I passed the 35km mark that my body, somehow, started functioning again and gave me that last surge of power I thought would never come. It lasted for about five kilometers until I ran out of gas for good this time. People often say that the hardest part of a journey is taking the first step. After running a marathon, I'd say that the hardest part of a journey is to keep going when you have no idea where the finish line is. And at that very moment, two kilometers had never seemed longer. I don't think that I would have made it without the cheers of the crowd and Kayne West's powerful anthems. Crossing the finish line was definitively was one the happiest moments of my life. Not only could I finally lie down after more than five hours of a grueling effort but most importantly, I discovered a mental strength I did not know I had.
It finally all made sense. I entered the marathon because I knew that such a big challenge would give me some guidance on the path to follow. It was my way of getting rid of my fear of the unknown, taking part of a big public event despite the security warnings and facing extreme adversity all at once. A few weeks have passed since the race finished and business is back to usual in Istanbul except for one thing. While everyone is still running from one place to another from dawn until dusk, I don't feel the need to keep up with the pack anymore. I understood that if I wanted to make it to my finish line, I had to set up my pace and run my own race.
All images courtesy of the author.