Let me set the scene: it's a summer night in 2000 and I'm inside my first car. I approach a traffic light while listening to the radio. The traffic light turns red, and as I stop a strumming electric guitar smoothly starts to play. This wicked opener captures my attention immediately. More guitar lines follow and then a mellow voice starts to sing. It is unlike anything I have ever heard before, so melancholic and intimate that gives me goosebumps.
By the end of the song I realize that the driver behind me is honking his horn like crazy. I get out of my trance state and start the car.
The song was "Don't Panic" by Coldplay.
That's possibly the only quasi-hipster moment in my life that I can refer to, the fact that I discovered Coldplay before they were cool. I was singing their praises for a long time before they became ultra-famous. I even turned my best friend into an ardent fan — he went from calling them "those guys that sing uh uh and honey honey" to attending every concert he could.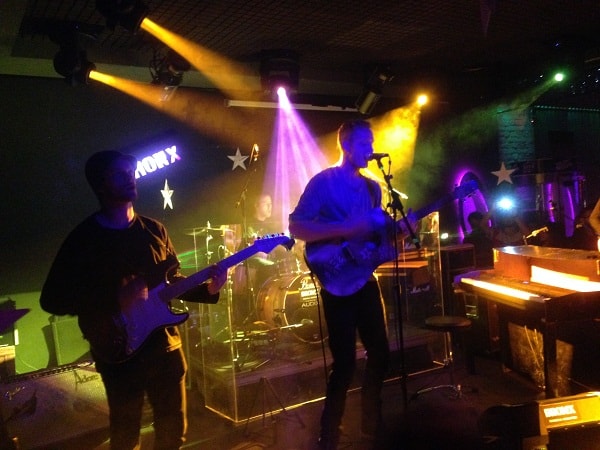 We go way back, Coldplay and me. They have been there for my highs and lows, and I've remained loyal to them through all of their highs and lows. I've seen them grow from a British alternative rock band to a megaband, The Megaband. And I still consider Parachutes (2000) and A Rush of Blood to the Head (2002), their first two albums, to have fundamentally influenced the music of the early 2000s. I'll even dare to affirm that they deserve their place in music history as one of the most important rock bands (replace "rock band" with "Brit-pop band" if it makes you uncomfortable to apply the aforementioned term to the London quartet).
Six albums and over 80 million records sold later, Coldplay is a stadium rock band par excellence and also a favorite band to hate. It apparently has become cool to hate them. And they certainly make it easy with the circus around the euphemistic "conscious uncoupling" of lead singer Chris Martin, the song in each album designed to be a summer anthem and their attempts to please the audience that come across as trying too hard. All of these developments have steered them further away from their alternative beginnings. So I can easily imagine how much easier it is to hate not just Coldplay, but a Coldplay tribute band. And to make matters worse they are called Coldplace. Blasphemous!
I still love Coldplay, though. Unashamedly and in an uncool way, if you like. And since they don't deign themselves to come to Istanbul, Coldplace is the next best thing. You don't normally go to one of these tribute band concerts unless you are a devoted fan with some serious withdrawal syndrome, or a masochistic with too much free time. Luckily it seemed like there weren't any from the latter category at Bronx Pi Sahne last week.
Nothing near an arena, the Bronx Pi Sahne is a humble place in an alley perpendicular to Istiklal Street. Although the venue can hold up to 300 people, it felt like we were no more than 200 and it was packed. With this type of environment, I imagined we were in for an intimate night with Coldplace playing classic tunes from the early, less grandiloquent albums. To my surprise they started the gig playing "Always in My Head," a song from Coldplay's latest album Ghost Stories, which was released last May. It was a pleasant surprise; I wasn't expecting the tribute band to have such a quick turnaround when it came to song preparation.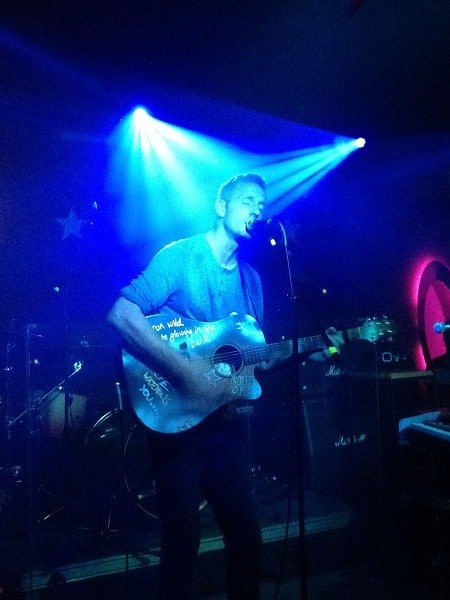 After a rather amusing mic issue at the start, the concert oscillated between elevated and sober moods. For the more intimate parts, the front man Shane Crofts sat down at the piano and rendered versions of "Clocks," "Paradise" and other fan favorite ballads, like "Back to the Start" and "Yellow". At the more energetic parts of the gig he was standing up, dancing, turning around the narrow stage, wowing the crowd or playing his customized guitar. Among this set were "Princess of China" – a bit odd with a sample of Rihanna's vocals –, "In my Place," "Viva la Vida" and "A Sky Full of Stars".
The most interesting aspect of the whole concert was that while some of the songs were an exact copy of the original (same tune, lyrics and staging), on others the band slightly changed some of the riffs providing an interesting take on the original. Overall the arrangements were very accurate, with only a few moments were they seemed to go a bit off.
The singer gave it all, thanking the public for coming after every song, both in Turkish and English, and encouraging them to sing along throughout the hour and forty-five minute gig. It was one part mesmerizing and one part odd seeing how well he could mimic Martin's moves (from his bending down close to the piano keys to his classic falsettos and other trademark antics). Of course it would be unfair to compare the vocal skills of the lead singer with Chris Martin, but he still did a pretty solid job. It was also a luxury of sorts to hear live for the first time most of the songs from Ghost Stories, the album where Coldplay goes back to the heartbroken melodies of their beginnings.
For the encore's final song they left a beautiful version of "Fix You" (although I missed Martin's famous move where he swings a hanging bulb around in circles). With a very stripped-down stage, Coldplace brought back some excellent memories to those of us who have seen Coldplay live. The energy and communion was very similar to a Coldplay concert experience, and at times you could close your eyes and imagine they were really there. Coldplace has been playing for 8 years and, as they say, the band was formed by Coldplay fans, for Coldplay fans. And at the end it shows and offers a compelling homage that comes from an honest place.