The Reggae scene in Turkey has grown exponentially, especially in the last 10 years or so. The last decade has seen an explosion of live bands, DJs, sound systems, alternative platforms, and finally venues where people can go to listen and dance to reggae to their heart's content. Very recently Turkey's most well-known Roots Reggae band Sattas signed a contract with Sony – a landmark move, yet one that is only a glimpse of what the scene will bring in the coming years.
While the fascinating history of the reggae scene in Turkey is deserving of a whole other article of its own, I will leave that to another time! However, it would not be fair to continue the article without mentioning a few of the most important reggae pioneers to bring the sound to Istanbul.  Osman Osman, long time Reggae Ambassador Ras Memo and DJ Mahi.
Now, here is a rundown of the some of the best reggae venues in Istanbul, Ankara and beyond, accompanied by previews of the most essential musicians/bands on the scene right now.
Top 11 Venues to listen to Reggae in Turkey!
While there are many more venues that play reggae or host reggae events I have tried to encompass the most well-known ones in the following list. If you know of any others please write them in the comments section to help out other reggae fans!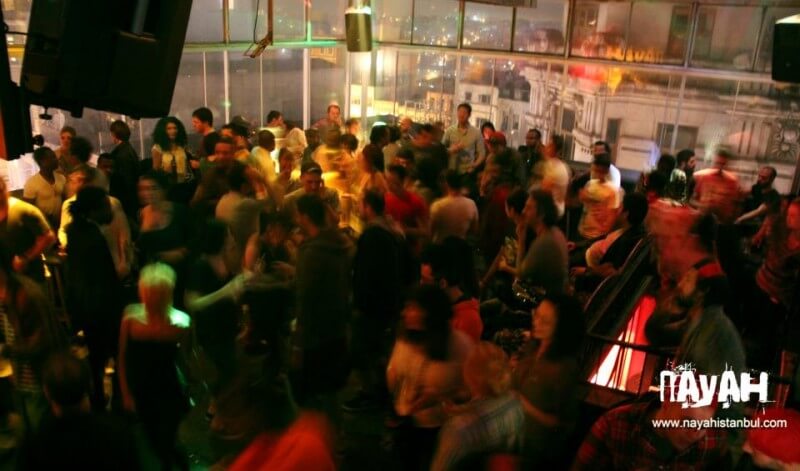 Go see 'em Live!
Sattas The most well-known Roots-Reggae band from Turkey with international acclaim. They are currently working on their second album.
2. Zeytin Reggae-rock band based in Istanbul with an oriental twist. They have played in international festivals, have released two singles and are currently working on their first album.
3. Bosphoroots Roots-reggae band from Istanbul working on their first EP.
4. Istanbul Ska Foundation ISF plays Californian Reggae – Ska and Dub genres with Jazz, Balkan and Istanbul influences. They have released several singles.
5. Come Again Another very well-known roots-reggae band based in Istanbul.
6. Koala Reggae Band A new reggae band that have just released their first album
7. Komik Günler Reggae band with Turkish flavour, they have released their first album and are currently touring all across Turkey.
8. Dasti A new reggae band from Ankara that have released several singles.
9. Ais Ezhel / Kökler Filizleniyor Ais Ezhel has a huge fan base and is a pioneer for the underground hip-hop/rap scene in Turkey. Previously singer of Reggae band Afratafra, he currently is working on his new project Kökler Filizleniyor among others.
10. 'Sista Soundsystem!' A group of women who came together for International Women's Day (Sista Aloha, Sista I (Aysu Çöğur), Melissa Lara Clissold, Lady Kadijah) will continue to rock out in Istanbul soon. Watch this space!
11. Taxim Sound – Founder of which is Jojo (Banton). JoJo has been playing  music since early 2000s in Istanbul as a DJ and the only MC in the country. He helped introduce Dancehall Reggae to Istanbul with Lady Kadijah. Now as the only Dancehall Reggae Soundsystem active in Turkey (which is also booked abroad) Taxim Sound continues to organise several reggae/dancehall nights. Members are: Jojo, Moree, Kaze, Da Proff.

Finally, for a list of alternative artists, bands, DJs, radio shows, venues and events BETONORMAN is a great place to visit. Beton orman ('Concrete Jungle') adds and updates info about new, alternative and underground music in Turkey constantly ranging from reggae, dub, d'n'b etc.
Any more recommendations? Please write them in the comments section below.