In anticipation of the 15th !f Independent Istanbul Film Festival we reached out to co-founder and co-director of !f, Pelin Turgut. She took the time to answer a few questions on the background of the project, the ever-changing dynamics involved in an annual festival and also suggested a few choice screenings of her own.
The !f Independent Istanbul Film Festival will run from Thursday 18 through Sunday 28 February, with a full program, tickets and additional details available here.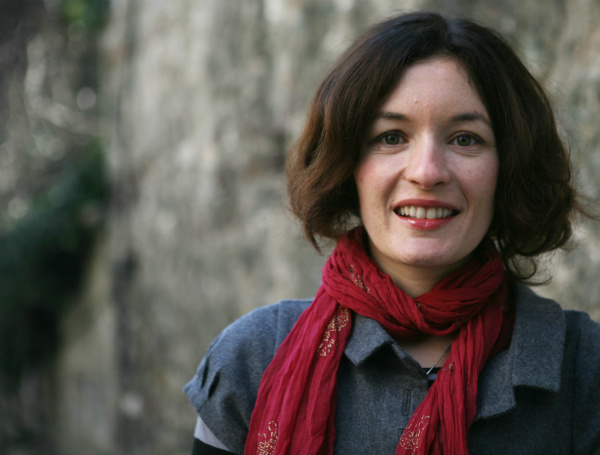 Where and how was the idea for !f Film Festival born? Who was there?
!f was born 15 years ago out of the collaboration of a number of people. Myself, Serra Ciliv and Ilke Durmay had been running what amounted to large-scale raves, designed to showcase young artists and bring a creative community together. We were approached by a friend involved with the AFM Cinemas chain, who suggested we launch an alternative film festival. The idea took hold. We were supported by a number of great talents like the then-new and now multiple award-winning ad agency Rafineri, designer Ulas Eryavuz and many, many more. !f really has always been about people coming together.
Now in its 15th year, the !f Film Festival is very much a "grown up" of Istanbul's festival scene. Although it must have changed a great deal since then, what aspects still reflect the character of the early years?
Yes, of course we're a lot larger now – we've expanded from just 2 theaters in 2002 to being spread across Istanbul as well as Ankara, Izmir and 33 other cities through our digital screening arm. What seems constant is the '!f vibe' — a sense of community, hope, alternatives. The theaters are just as buzzy, if not buzzier — nothing beats the thrill of watching a great film in a packed festival cinema and listening to the director afterwards… Our famed Rainbow Party, an LGBT classic since the year we started, is stronger than ever. We have more talks and workshops than before and they are always good for an interesting discussion.
Istanbul sits at the eye of so many changing cultural and political crosswinds. How important is it for you that the films on show reflect this?
Yes. It is really important to us. We try and show documentaries from the broader region that are consistent with !f's general outlook. The films Yallah Underground or Speed Sisters this year are good examples of that… On the other hand we also like to showcase the best in contemporary cinema from around the world and to pay homage to directors who are perhaps not so well known here. Visiting director Kazuo Hara, for instance. We're showing The Emperor's Naked Army Marches On and Extreme Private Eros: Love Song 1974 as well as hosting a talk to discuss some of his methods and experiences.
The !f logos are always so memorable! What is the inspiration behind this year's?
We wanted a 15th year logo that reflected the spirit of who we are as a festival. Who better to turn to than the designer of our original !f logo, 15 years ago, Ulas Eryavuz. She's done a fantastic job. Again!
Finally which screenings are you personally most excited about?
When the Earth Seems To Be Light, Diary of a Teenage Girl, Bağlar (making its world premiere).
—
Be sure to stay in the loop on all things related to this year's !f Independent Istanbul Film Festival.
Image courtesy of !f