When my family and I moved to Istanbul back in 2001, I had to convince others that Turkey was one of the most underrated tourist destinations of the world. Recently, I haven't needed to work that hard. Turkey, especially Istanbul, has been on every list of top places to visit accompanied by awe-inspiring aerial shots and raving reviews of its history, culture and cuisine. Although this makes me extremely proud, this extreme influx of tourists has a few down sides.
With over 10 million tourists a year, the places that once held luster and wonder for me now come with a side of ridiculously long lines and bulging crowds that don't allow you to breathe it in the way I had when I first arrived. Last August, when I was taking a friend around the city, we started our trek with the Sultanahmet mosque. After about an hour's wait in the scorching sun we were finally let into the mosque only to be disappointed. The tranquility and grandeur of a mosque built in the 1600s was lost in the smell of sweaty tourists and even sweatier shoes. In all this one wonders whether there are any places that could serve up the history and culture of Istanbul without the touristy crowds – the answer is, of course there are.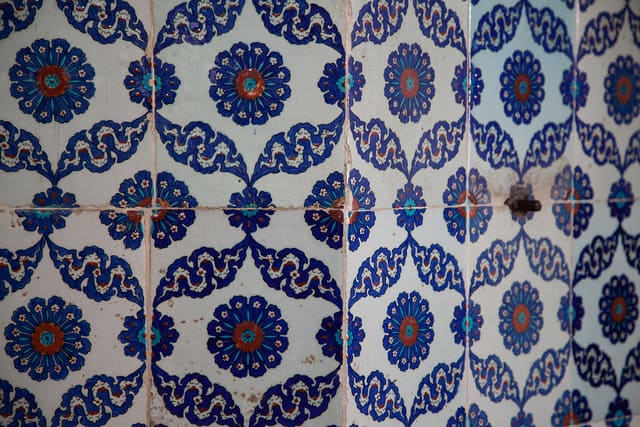 Let me first take you a few steps away from Sultanahmet. Past the shops at Eminönü there lies a large dome structure that is often overshadowed by its more popular counterparts – the Rüstem Paşa Mosque. Also built by famous architect Mimar Sinan, this mosque has a grandeur that is accompanied by a homely feeling. A walk through some back streets and up a winding flight of stairs leads you to an open landing that houses the entrance to the mosque. Light blue Iznik tiles cover the insides of the structure and parts of the outside porch. Although smaller in size, the beauty and history of this mosque is no less that those highlighted more often in tourist guides; however, here, you do get a moment of peace. Plan to go at a time outside of the usual 5 times of prayer and revel in the silence.
Let's say you don't want to stroll that far away from Sultanahmet, but are in the Topkapı area — do not miss this chance to visit the Hagia Irene. While Hagia Sophia was dedicated to 'Wisdom,' Hagia Irene was dedicated to 'Peace' and while the crowds run towards Topkapı, peace is what you will find here. The structure is mostly bare on the inside but this is slightly refreshing after spending hours looking at the intricate designs on most other buildings in the area. This Byzantine church has only been opened to the public since early 2014 and is periodically used for musical concerts. It is not only a great break from the crowds, but it takes us further back than the Ottoman Empire, which most of Istanbul's tourism is focused on.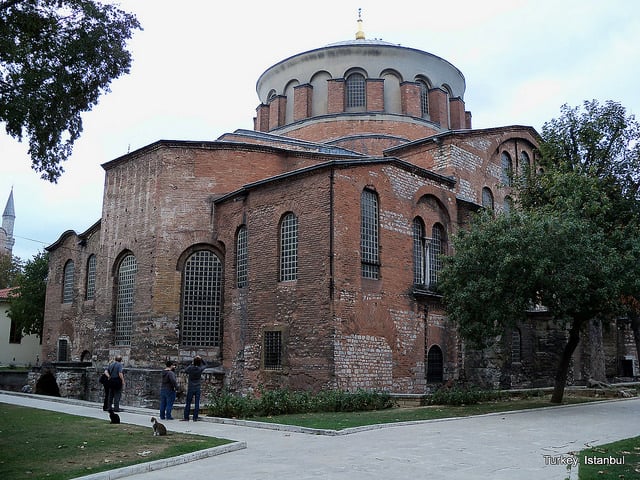 Now let's say you're tired from all the walking and want to sit down. Let's also say you would fancy some nargile. Let me introduce you to Çorlulu Ali Paşa Medresesi. A stone's throw away from the Beyazit-Kapalıçarşı tram stop is a structure that houses several open-air nargile spots which attract a good mix of locals and tourists. They don't have any food to serve, but if you are hungry they will send someone out to get you a kaşarlı tost to go with your tobacco and coffee. The ceilings are crowded with glass lamps of all colors, shapes and sizes, and there is a bird's nest to keep you company while you are there. The namesake of this Medresesi had a fairly tragic past. He held high posts in the Ottoman Empire, including being married to one of the Sultan's daughters, only to be executed on account of accepting bribes. This 300 year old nook is a perfect escape from one of the most touristy areas of Istanbul.
The only other space in Istanbul that comes close to the amount of tourists is probably Taksim. The crowds at Istiklal Caddesi can be invigorating and annoying at the same time. One cannot walk at one's own pace, being peer-pressured by the speed of others. When you feel said pressure, take a detour and step into the Church of St. Antony of Padua. Run by Italian priests, this is the largest Roman Catholic Church in Istanbul and a beautiful construction inside and out. You lose the crowds as you enter the courtyard leading up to the entrance and embrace yourself in the spirit surrounding you. Having said that, you are in Taksim, so there will still be a considerable amount of people around you.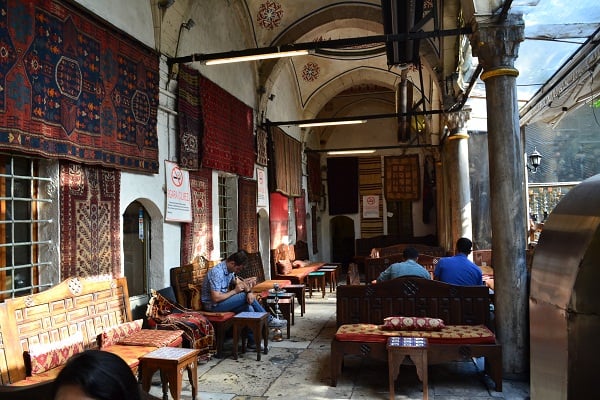 If you would like a quieter place but don't want to wander too far from Taksim, walk to the end of Istiklal towards Galata and stop at the Galata Mevlevi Lodge. The Mevlanas are an extremely important and interesting part of Turkey's heritage and if you know nothing about them, this is the place to go to. The lodge is still used to for performances and training takes place in a massive hall which can be viewed from below or from the balconies above. The lodge also has a museum that walks you through the history of the dervishes and the training process they must undergo to become a part of the Mevlevi order. A little out of the way, this museum is often over looked by tourists, but if you are to watch and truly appreciate a sema performance, a visit to this museum is highly recommended.
Istanbul is filled with little gems such as these; gems that allow you to peak into its history, without the long lines and sweaty crowds. This is not to dismiss the importance of visiting staples such as the Blue Mosque or Hagia Sophia, but to provide a range of experiences and touch points that can make your Istanbul visit more diverse and fulfilling. (And not to mention more relaxing for those of you taking around any visitors.)
Neeha Mujeeb is a contributor to Yabangee
Featured Image Source: dieter_titz / Foter / CC BY-SA