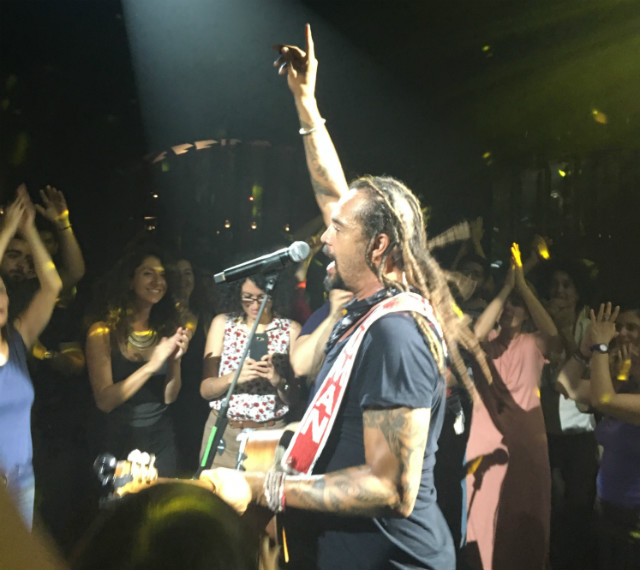 Michael Franti was in Istanbul last week to perform again for the first time in over a decade. While his full band Spearhead wasn't present, Franti and Spearhead guitarist, J Bowman, put on a sensational show. Franti decided to make the show at Babylon Bomonti completely free for all his fans to enjoy his music in light of recent difficulties globally but specifically here in Istanbul. As expected, Micheal brought his usual positive energy and sound which incorporates clear influence from reggae, hip-hop, rock, funk, soul and even some pop to keep his listeners moving. True to form, he paused between songs and told both funny and more serious, emotionally evocative stories about his personal experiences in Istanbul and around the world. He stressed that in the difficult times we are facing in Turkey and throughout the world, we should all "make an effort to build bridges and not walls" by taking care of our planet and each other.  In continuing his global humanitarian effort and calling out social and political injustices, Franti uses song lyrics to provide social commentary and spread positivity through his upbeat music. While sending a poignant message, he also has the ability to touch listeners with his music and essentially just provide a carefree, feel-good sound!
At this show, there wasn't a single person in the crowd not dancing, smiling or just genuinely enjoying themselves. For a relatively famous and well-known artist, Franti put on one of the most intimate shows I have ever seen. Coming down off the stage multiple times, dancing around barefoot through the entire crowd, instructing the audience to make a huge circle and massage and hug one another, telling personal and touching stories; the list of ways he connected with the people there making the show exciting, engaging and interactive goes on and on. Everyone felt incredibly lifted and moved by his performance and general humble, charismatic style. My wedding song was actually one of his, Life is Better with You, and when my husband called it out, Michael actually responded to him directly! "Oh, that's your wedding song? Well this song is for you, then!" It was one of the most incredible moments I've ever experienced, and I think so many others in attendance would agree: it's hard to believe this man is an international musician, rapper, poet, humanitarian (among many other accolades) and not just one of your really talented, fun loving buddies.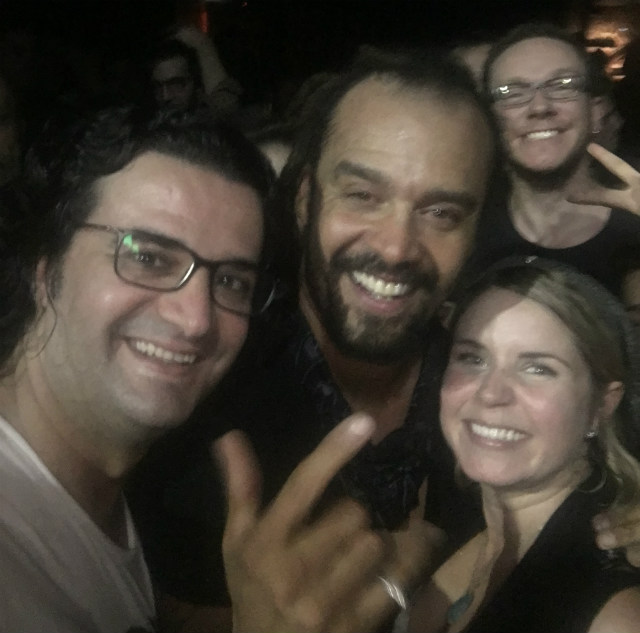 His overall message was to cherish the moments, spread love and positive energy, and appreciate the good things in your life. I, along with all my friends there, left with an overwhelming sense of gratitude that we were able to attend a free show in our often crazy but much-loved city. Thank you, Michael Franti, for giving us all something that we needed as Istanbul residents and humans: that despite the chaos, difficulties, and the sometimes love-hate relationship we experience with our darling metropolis: to always respect and love each other, this city and our world.
Images courtesy of the author.