A community of countries representing Poland, Hungary, Slovakia, and Czech Republic are hosting "Move Yourself", a training program for leaders in the community. Taking place in the Hungarian Cultural Center, the program runs from 11:00 to 17:00 on Saturday 21 October, with those interested requested to fill out the following form. Participation is free, and the event takes place in English.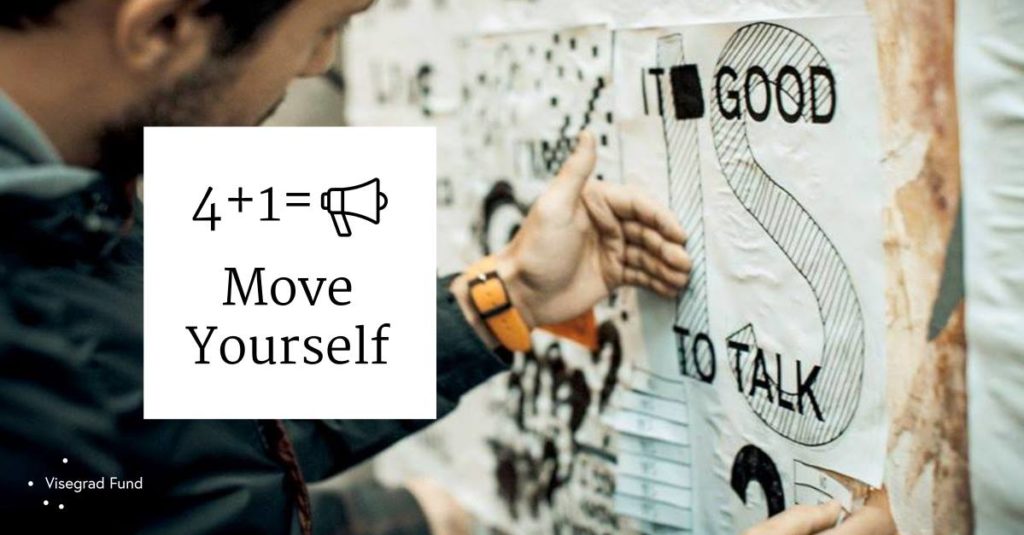 From the organizer:
We, diaspora community of Visegrad countries – Czechia, Slovakia, Hungary and Poland – we are happy to invite you to Move Yourself: Training Programme for Visegrad Community Leaders which is part of the 3rd Visegrad-Turkish Culture Festival. The training will happen on 21 October 2017 (Saturday) hours: 11:00–17:00 in Istanbul Hungarian Cultural Center.
During the training programme, V4 leaders (representatives from each country community in Istanbul) will have possibilities to work together, develop their social and multicultural competencies, learn about funding, organising, planning, promoting cultural and social events from experts in NGO fields. During the training programme, participants will discuss possibilities for diaspora communities and answer needs of local communities. After training, where we will use active methods of learning and non-formal education methodology – leaders will have a chance to solve together these problems.
We are also very happy to invite representatives from another diasporas communities. We are open for cooperation and sharing practices.
We would like to invite everybody how are motivated to work for the idea of integrating local communities of V4 members in Istanbul – those who have some experience in organizing local initiatives for communities in Istanbul or would like to start being active in the social and cultural field.
People interested to organise cultural, educational events in Istanbul, looking for opportunities for new cooperation and interested in realising interesting social initiatives in Istanbul and Turkey. For this one who would like to promote their culture and keep the tradition. For this one who would like to increase their competences and create the network of active people in Istanbul.
Everybody interested in joining our training programme is kindly invited to fill the form:
https://goo.gl/forms/gclSrAV6hDBAd1R82
We will contact participants by email.
All training will be in English. Participation in the training course is free. The training programme is part of 3rd Visegrad-Turkish Culture Festival project founded by International Visegrad Fund realised by Association of Poles in Istanbul in cooperation with diaspora organisations (Visegrad-Turkish Community Initiative).
—
For more information, check out the official Facebook event.
Image courtesy of the organizer.
İmrahor Caddesi No:23 B Blok Kağıthane Polat Ofis, 34400 Kağıthane