Turkey and Istanbul attract people from all around the world. It's an exciting time and it's just great to see the city in the eyes of wanderers and travelers who may view things with a fresh perspective, giving us a new way of seeing things as the city's dwellers.
A man, a motorcycle, a world tour… Tim Carden landed here for a short while, captured the city's soul with his photographs and left for foreign grounds. His story continues to weave through the city as his wanderlust brought him here.
A few questions and photos may not sum up the journey and the man, but offers inspiration to those of us who have the feeling of wanderlust.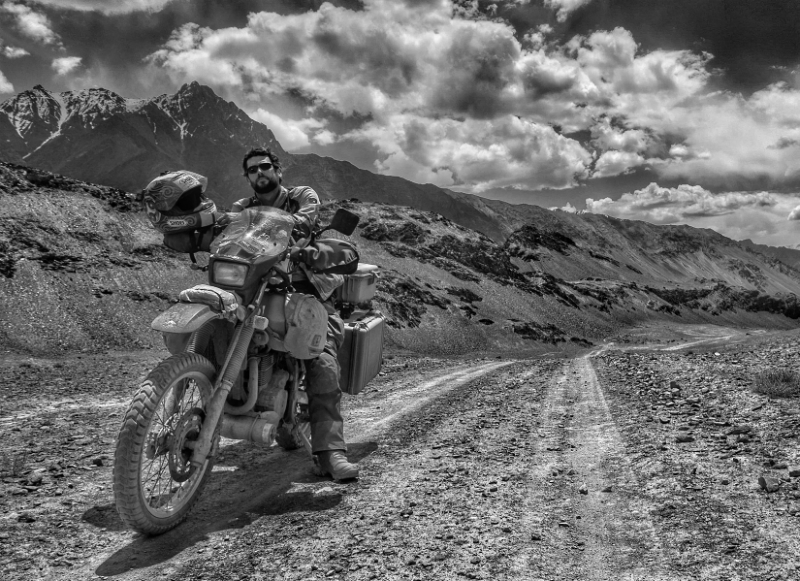 Can you tell us a bit about your motorcycle world tour?
I've taken a few big motorcycle trips before, mostly around Europe, New Zealand, North America, and Sub-Saharan Africa. This trip was years in the making but I finally left New Mexico in March of 2015 with Ellie, my 2008 Suzuki DR 650.
Where have you traveled? What type of trajectory are you taking?
I started out by riding up to Seattle and shipping to Vladivostok, Russia. For the month Ellie was in transit I backpacked in Japan and Korea. That summer I rode across far eastern Russia and spent five weeks touring Mongolia. After a few delays and the slow failure of the rear suspension, I ended up storing Ellie in Bishkek, Kyrgyzstan over the winter and returned to New Mexico for work, respite, and resupply. I returned in May this year to continue around Central Asia for the summer. Eventually I headed towards Moscow and down to Turkey via Georgia through the Autumn. It's turned out to be more extensive than I originally planned but I've been grateful for the extra time to take it all in and to enjoy the freedom of a flexible timeline. The plan now is to continue across southern Europe for the winter and end up in Morocco in the Spring. I hope to store Ellie again temporarily and continue to Scandanavia and maybe South America or Africa before returning to the USA over the next couple of years.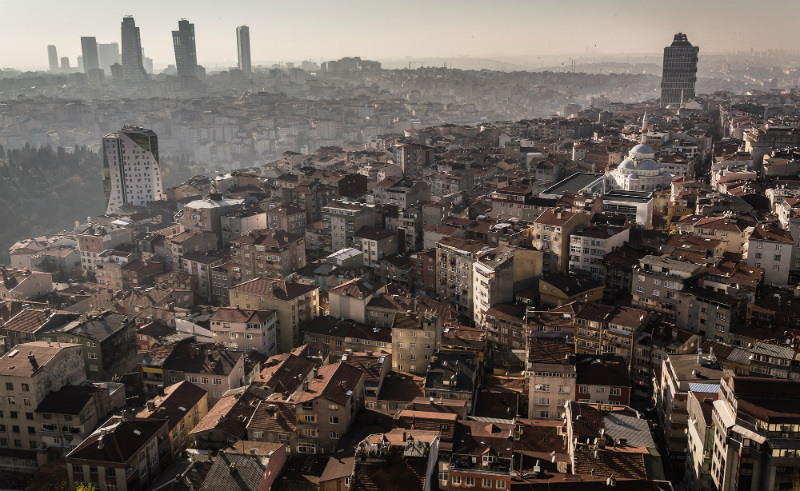 How are you sponsoring your tour? What landed you in Istanbul?
I worked a variety jobs for a few years and lived simply to save up. I slowly acquired the gear for the trip and outfitted Ellie for the tour during that time as well. I've ended up in the city after meeting a few wonderful residents of Istanbul in Cappadocia who kindly offered hospitality and to show me around.
Is photography a hobby or is it a profession?
A little bit of both I suppose. It's what I enjoy doing with my time and I supplement my income either by selling fine art prints when settled down or picking up interesting gigs along the way. I usually prefer landscapes and more intimate perspectives from the road. I don't like to involve money in my passions if I can help it.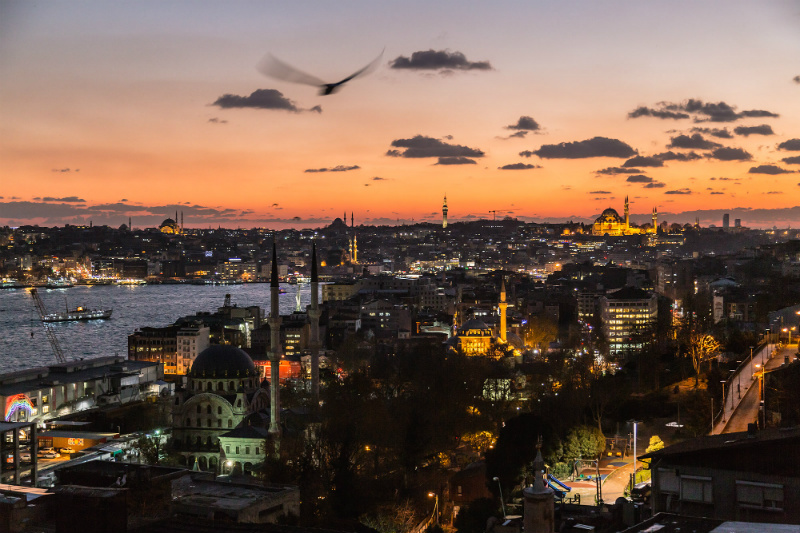 Where in Istanbul have you been and will you be around for the holidays?
Mostly I've been staying in Levent and Cihangir with friends and exploring different areas. I'm not sure yet how much longer I'll stick around. I tend to be very flexible with plans which is a perk of solo travel. With the winter weather I'm slow to get going again though I have missed riding for the last couple of weeks.
Where are you heading next?
Up next is at least a few weeks of riding through Greece. Probably I'll stick to the coast and aim south with hopes of finding more sunshine. My 30th birthday is at the end of the month and it would be great to find a cozy spot to celebrate.
Is it about the journey or the destination?
For me certainly the journey. Asia's size is particularly daunting if all one cares about is arriving in a place. Motorcycling is especially a great and efficient way to enjoy the process of wandering from A to B and swinging by Q on the way. It's become the norm for Ellie to attract a certain amount of curious attention from people and it's a great ice breaker when in a new environment. The vulnerability of the bike makes you more accessible to people, for better mostly but sometimes for worse. I've come to enjoy regular solitude and spending a majority of my time finding exceptional camping spots and seeking out light in more secluded locations.
Final words, images, quotes, music pieces?
I have one that sums up a great evening fairly well, taken along the shores of Lake Baikal in Siberia last summer.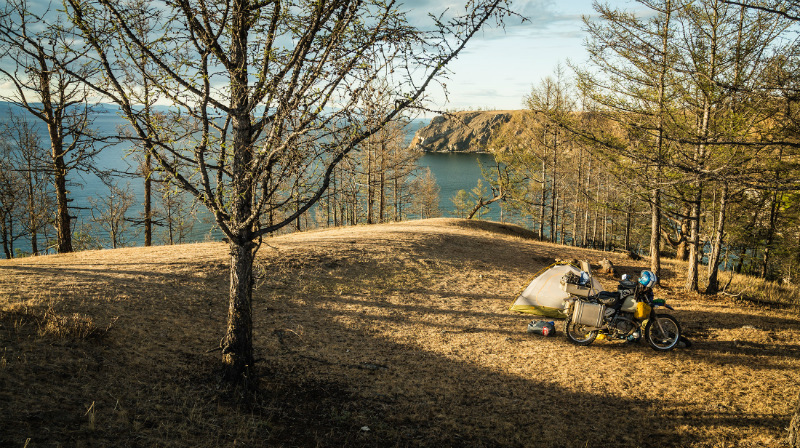 I feel incredibly privileged and humbled by the experience. I'll always cherish the freedom and intimacy with the world Ellie has given me.
All photos courtesy of Tim Carden.
Follow Tim on his journey via Instagram, his website or check out this article for a bit of additional reading.