"Light is more important than the lantern,
The poem more important than the notebook"
― Syrian poet, Nizar Qabbani
To the general public, Syria has become a nation synonymous with a host of disturbing, almost incomprehensible realities – of war and suffering and a seemingly endless list of horrible things. We have all seen the news headlines and watched the tragedy unfold – the war in Syria is without a doubt the worst humanitarian crisis of our time. As the conflict in Syria enters its fifth year, and the number of deaths rises to nearly half a million people, those displaced reaching into the many millions, the world cannot remain cut off and distanced from it any longer. Whereas 20 years ago, many people in Europe and North America may not have even been able to place Syria on a map, completely ignorant of this ancient and fascinating country, now there is scarcely a person who isn't at least somewhat aware of Syria.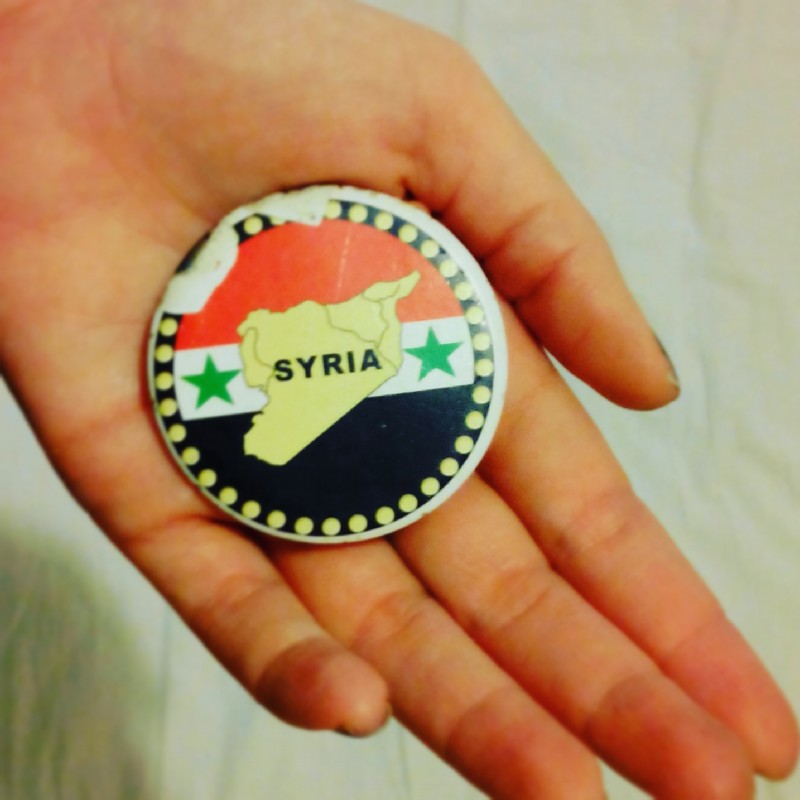 While it is good that at least awareness has increased, as someone who was lucky enough to travel Syria in 2011 (in the early stages of the uprising that would later tragically morph into this catastrophic civil war), Syria to me and many others, means so much more than the news headlines. The danger of only discussing the tragedies is a desensitization and feeling of helplessness towards the humanity of a country that was once – and always will be in the memories of many of those who have left – beautiful, unique and amazing. There will occasionally be moments in Istanbul when I am transported back to those surreal few weeks visiting Syria: It might be sitting on a crowded tram near Aksaray, hearing Arabic spoken by a group of cheeky young men in skinny jeans and neon sneakers; it might be in the backstreets of Eminönü's spice bazaar, the wafting smell of cardamom mixing with coffee and aromatic orange blossom water; or it might be in a Syrian restaurant itself, the unique taste of Fatteh (chickpeas and yogurt layered deliciously with crispy fried pita bread) late on a Sunday morning, like so many meals I enjoyed 5 years ago in Damascus and Aleppo.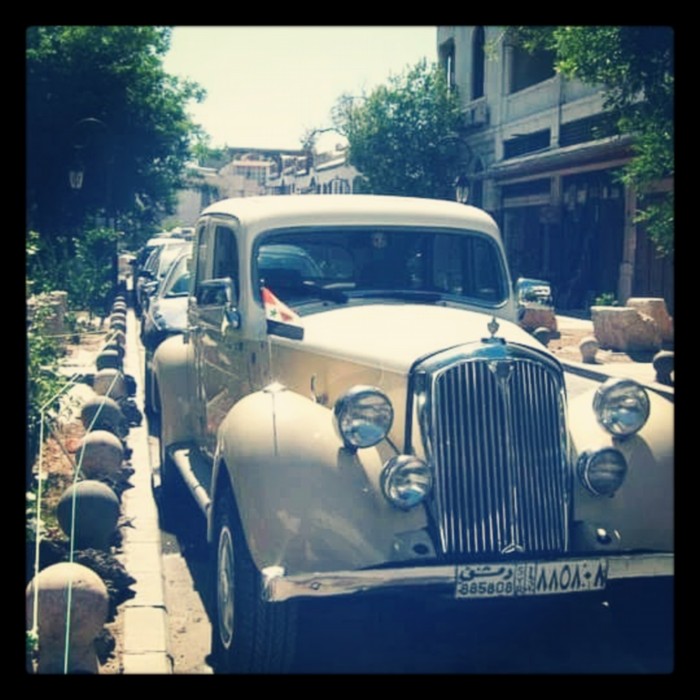 What was Syria known for then, before the war? What can it be known for again, beyond the news headlines? How can we honour what it was as we are overwhelmed every day with an endless reminder of what it has become?
Syria was and always will be home to: two of the oldest continually inhabited cities on earth – Damascus and Aleppo – both places home to souks and citadels so ancient and unspoiled that exploring them one really did feel that elusive travel buzzword of 'authenticity'; a country full of incredibly diverse sites like the Crusader Castle Krak de Chevalier, Hama, with its giant 12th century water wheels spinning on the Orontes river, or the famous desert ruins of Palmyra, where Queen Zenobia reigned in the 3rd century and rebelled against the Roman empire (she might rightly be titled one of the world's first and coolest feminist Queens); hidden monasteries where the apostles once lurked, surrounded by tiny villages still speaking Aramaic- the language spoken by Jesus; the abandoned Byzantine cities of Apamaea and Serjilla, and the nearby pillar of San Simeon Stylites- where a particularly devout early Christian saint once stood for 37 years, 20 feet above the world, in stoic and ascetic suffering; the unique old city of Damascus itself, with its narrow lanes and courtyards where Christians of various factions, Muslim, Druze, and even once Jewish quarters existed in a bubble of then peaceful coexistence, a city so beautiful and mystical that the Prophet (peace be upon him), famously claimed that he would not enter because he wanted to visit paradise only once – in the afterlife.
All these amazing historical sites exist as the foundation of a country whose real beauty and spirit was its hospitable and friendly people, and no amount of description can really do them justice; I met more friends in two weeks in Syria than I have met in many years spent in my homeland. I recall these places in nostalgia and sadness knowing that most of those people have left or lost loved ones, and many of these sites are now damaged or occupied by various forces and lie in the midst of terrible fighting and strife. But they are still there, however fractured, quietly waiting – as so many millions of innocent people wait – for an end to this conflict, for some kind of resolution.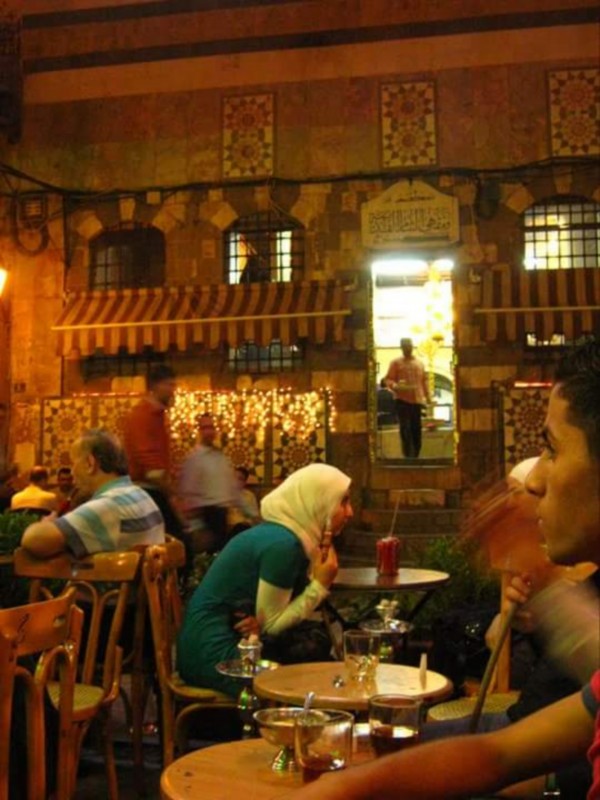 Along with Beirut, Istanbul is as near to Syria as one can really get. The number of refugees taken in by both Turkey and Lebanon is staggering. In Istanbul whole neighbourhoods have been transformed into enclaves of Arabic, where wonderfully delicious garlic scented eateries and fruity nargileh tobacco houses reign supreme. We have all seen the families on the street or in parks in the old city, but Syrian refugees have many faces. There are many Syrians here (some who are not even formally registered as refugees and live here just like any other Yabangee), who speak fluent English and work in shops and travel agencies or as teachers and translators. The fellow at the Vodaphone store, or the guy delivering your pizza, could as easily be Syrian as could the girl selling you your makeup, the preschool teacher taking care of your kids, the architect designing your living room or the charismatic multilingual tour guide leading groups in Sultanahmet.
We owe it to the people of Syria to know them, and their country, beyond the tragedy and war. In Istanbul there exist not only many worthwhile organizations that you can volunteer your time at if you want to make a difference in the lives of Syrian refugees, but also many cafes, bookstores and other places frequented or run by Syrians where your support is no less valuable or appreciated.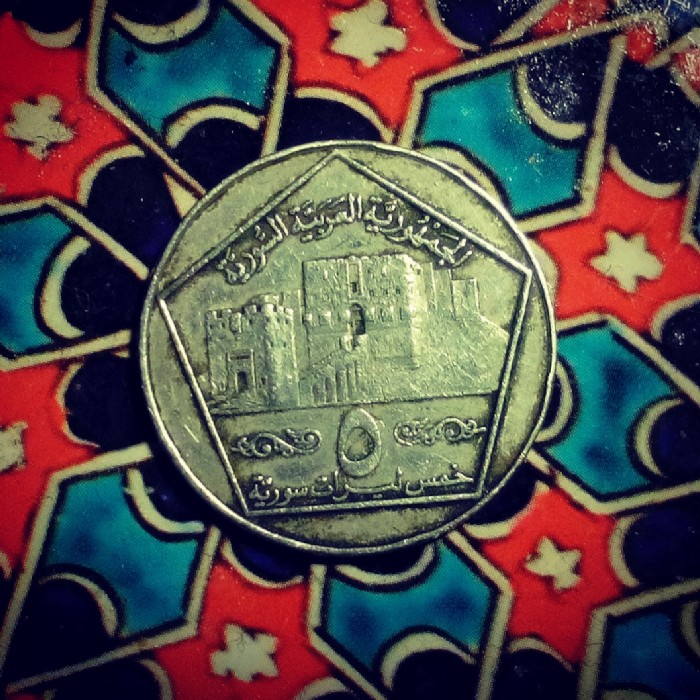 Here are just a few:
Pages Bookstore (Ayvansaray)
Located in the historical district of Ayvansaray (out past Balat), Pages is the first Arabic focused bookstore in the city, run by a Syrian who hopes to create a meeting place to discuss books, ideas and exchange cultural dialogue. Pages hosts many events including music, performances and workshops, depending on the day of the week, and its aim it to showcase Syrian culture to the people of Istanbul. Pages carries English, French and Turkish books in addition to Arabic, so definitely go and check them out the next time you feel like adventuring up the Golden Horn.
Salloura (Aksaray)
Located right next to Haseki tram stop, Salloura was once famous throughout Aleppo as the place to buy pastries and Baklava. While you can still find all that at Salloura (opened by the same man who ran that bakery in Aleppo), many people come here for the outstanding Syrian breakfast – make sure you try the Fatteh (which isn't always on the menu and you might have to just ask for), and ful beans and Muhummara dip (a divine concoction of walnuts , red peppers and pomegranate that was basically my daily caloric mainstay when I visited Syria). Don't be surprised if the lovely owners supply you with plenty of free sweets and tea at the meal's end. Syrian food is absolutely fantastic, and so much a part of Syrian culture. Once you have figured out the basics, you might want to venture further into Aksaray, and try out a number of other restaurants – just look for the Arabic on the signs.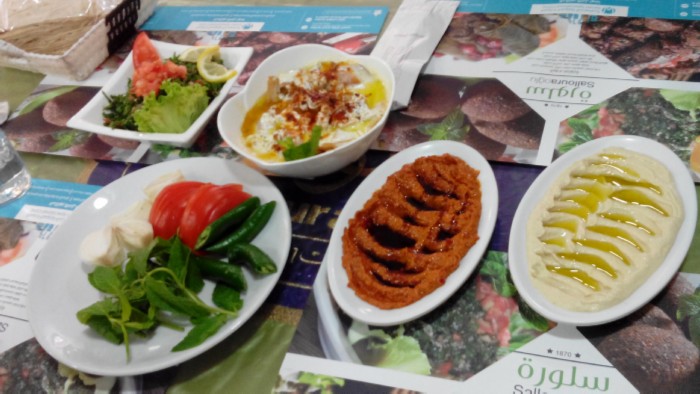 Mevid Kahvesi (Findikzade)
Just up the road from Salloura is a lovely little coffee shop selling Syrian coffee – which looks a lot like Turkish coffee, but has its own unique aroma due to the addition of cardamom pods. It is extremely delicious and will probably keep you awake for hours. Mevid Kahvesi also sells "Milo", a malted chocolate beverage that is infamously popular in Syria, as well as gorgeous Syrian-style coffee pots and of course, beans to take home.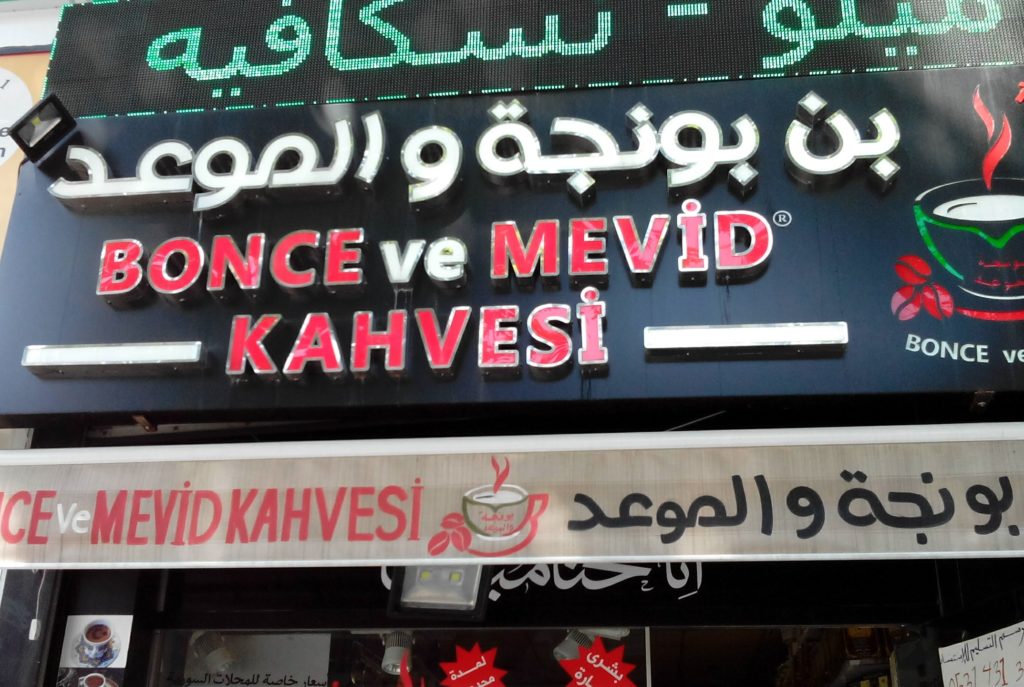 Small Projects Istanbul (Çapa)
A "grassroots organisation helping those affected by the Syrian conflict to rebuild their lives", Small Projects Istanbul runs 'the Olive tree' — a community center in Capa, that organizes a variety of initiatives including English and Turkish classes, Children's Music and Art classes and a Woman's craft and jewelry making collective. Founded by an Australian woman who previously lived in Damascus for four years and wanted to help those who were forced to flee to Istanbul from Syria, Small Projects Istanbul is one of the best known organizations in the city, and are undoubtedly always in need of donations and volunteers.
What do you get when you mix one part Asheville, Carolina roots music, with a pinch of the Arabesque from Latakia, Syria? A fantastic fusion of jams, that's what. Country for Syria's band members span the globe, employing banjos, ukuleles, clarinets, accordions and American and Arabic influence, for an eclectic, nostalgic country sound. This collective band plays loads of shows and fundraisers around the city – go check out their FB page and see for yourself!
Yusra Community Center (Balat)
One of the newest Community centers opened to address the needs of the refugee community, this collective on Rifat Efendi Sokak in Balat, is staffed entirely by volunteers and could definitely use your help. Check out their FB page for more details or e-mail yusracommunitycenter@gmail.com to get involved.
Addar Center (Beyoğlu)
This Beyoğlu community center which means "Home" in Arabic, is a non-religious, non-political, volunteer-run center focusing on the Palestinian and Syrian refugee community. Founded in 2014 by a Palestinian refugee from Yarmouk camp in Damascus, Addar center offer various classes and workshops, including film nights and a theater group for young adults. They are always in need of volunteers and donations.
The Shawarma district (Beyoğlu)
I recently got into a heated argument on a certain social networking site, about how Syrian Shawarma was infinitely superior to Turkish döner. I certainly don't want to create any more controversy, but if you want to decide for yourself (garlic sauce and pickles HELLO), turn right just before Demirören mall as you walk down Istiklal (from Taksim); look for the Arabic signage and order as many tawook (chicken) shawarmas  as your stomach can handle. I like Al Rayaan and their friendly staff the best, but there is also Tarboosh and that one near Tarlabaşı Bulvarı with the glossy signs displaying a smiling chicken. They are all super cheap, fantastically delicious, open all hours and always full of Syrians. Of course, they also serve great falafel, tabbouleh salad and hummus…Yalla, just go!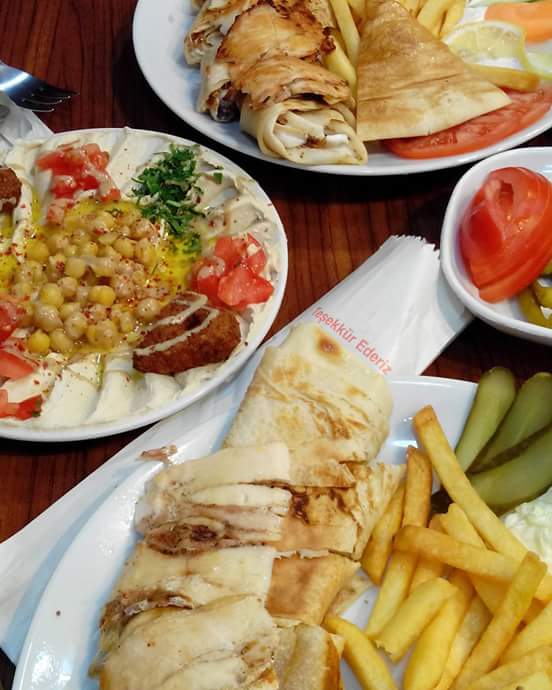 All images courtesy of the author. Did we miss any places? Please let us know in the comments!